About Us: Natasha Del Barrio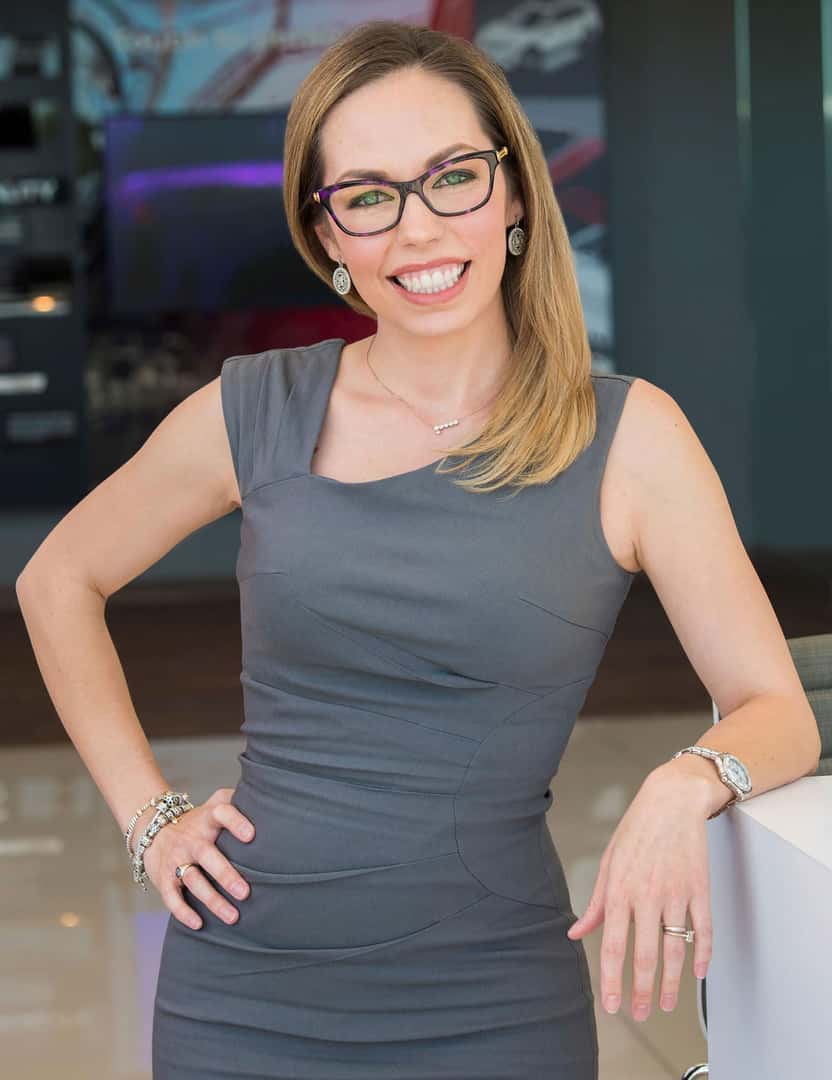 Natasha Del Barrio, Chief Executive Officer (CEO) for Bert Ogden and Fiesta Auto Group in the Rio Grande Valley
A lifelong valley native, Natasha received both her BBA in Marketing and MBA from our local University, legacy institution, The University of Texas-Pan American. She began her career while attending high school at Bert Ogden Auto Group as a part-time Marketing Assistant in 1999. She went on to work for Citi Group and JP Morgan Chase as a Dealer Development Manager and Assistant Vice President, respectively, where she managed business portfolios for 140 automotive dealers throughout Texas. During her tenure within the banking industry, Natasha became considered a leader and subject matter expert for several cross functional initiatives designed to grow profitability and training within the realm of financial services.
In 2012, she returned to Bert Ogden as the Corporate Strategist. With Mr. Vackar as her mentor, Natasha quickly rose through the Group's hierarchy and became the Chief Administrative Officer in 2014 and in early 2017, was promoted to Chief Executive Officer. Natasha has the vast responsibility of carrying out the strategic vision of the company by overseeing the operations of Bert Ogden Auto Group's 20+ franchises.  Strategic planning, efficiencies, accountability and professional ethics are values close to her heart and have been instrumental in her professional success. These core values earned her recognition in 2018 in the industry's leading trade publications, Automotive News and F&I Showroom. In 2019, Automotive News recognized her extraordinary work in automotive retail operations by honoring her with the 40 Under 40 award. She continues to contribute for various industry media outlets as an industry leader.
Natasha has often said that one of the greatest benefits of the scope of her work is the opportunities afforded to her to be involved in the community such as sitting on the Board of Directors for Easter Seals, UTRGV'S VCOBE Executive Advisory Council and the Robert C. Vackar College of Business and Entrepreneurship's Alumni Advisory Council. But her most beloved role is being the proud mother of her three beautiful children: Ethan, Connor and Cora.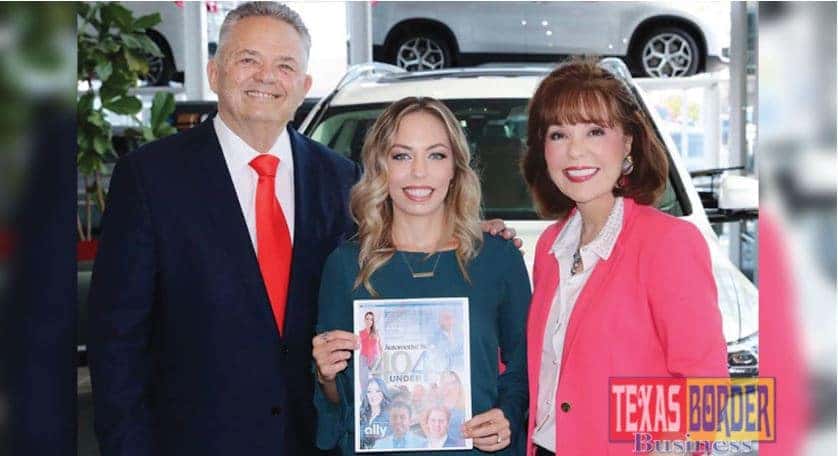 Bob Vackar, Natasha Del Barrio, and Janet Vackar
Bob Vackar, Natasha Del Barrio, and Janet Vackar
---
Originally written by Roberto Hugo Gonzalez and published by Texas Border Business newsprint edition April 2020. Link here.