Community and Events
Congrats to Marlen & Ruben on their ribbon cutting for La Doble M! Atmosphere was great and food was amazing. Always, thank you for allowing us to be part of your special day! Wishing you continued success #ladoblem #bertogden #dalegas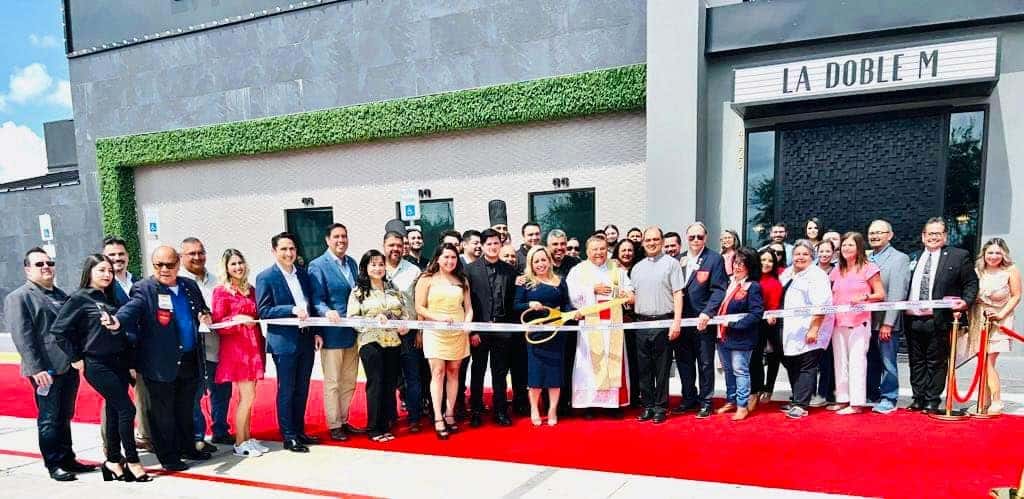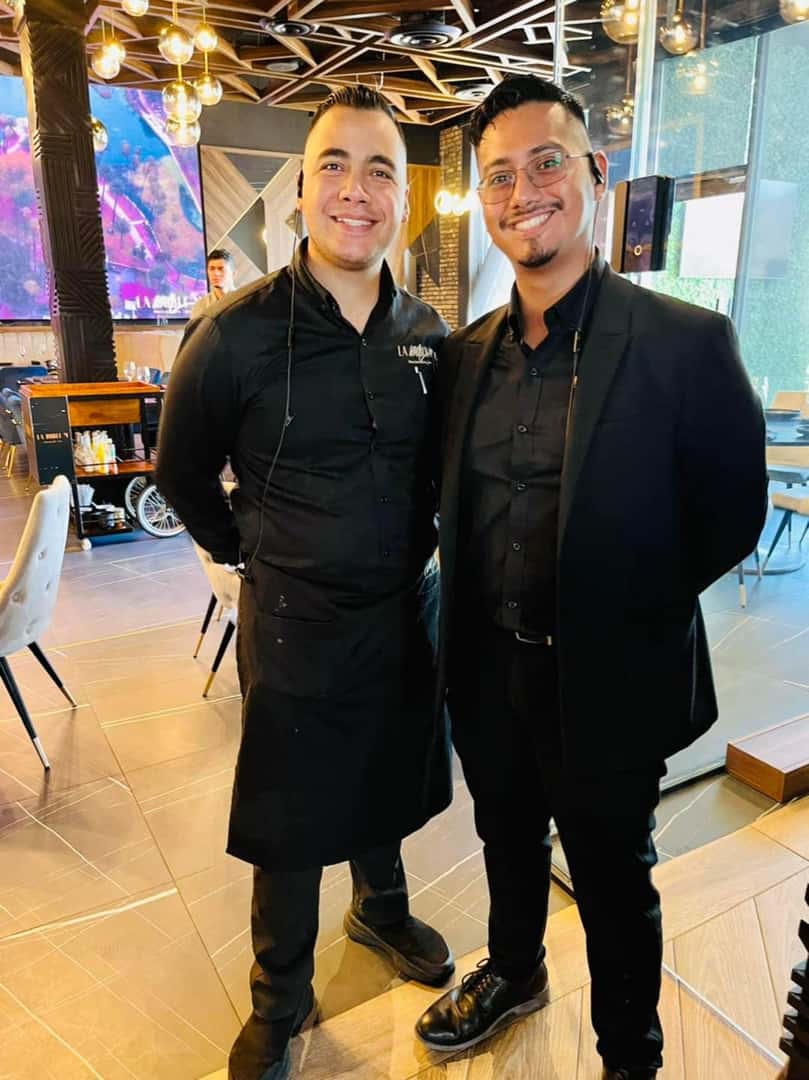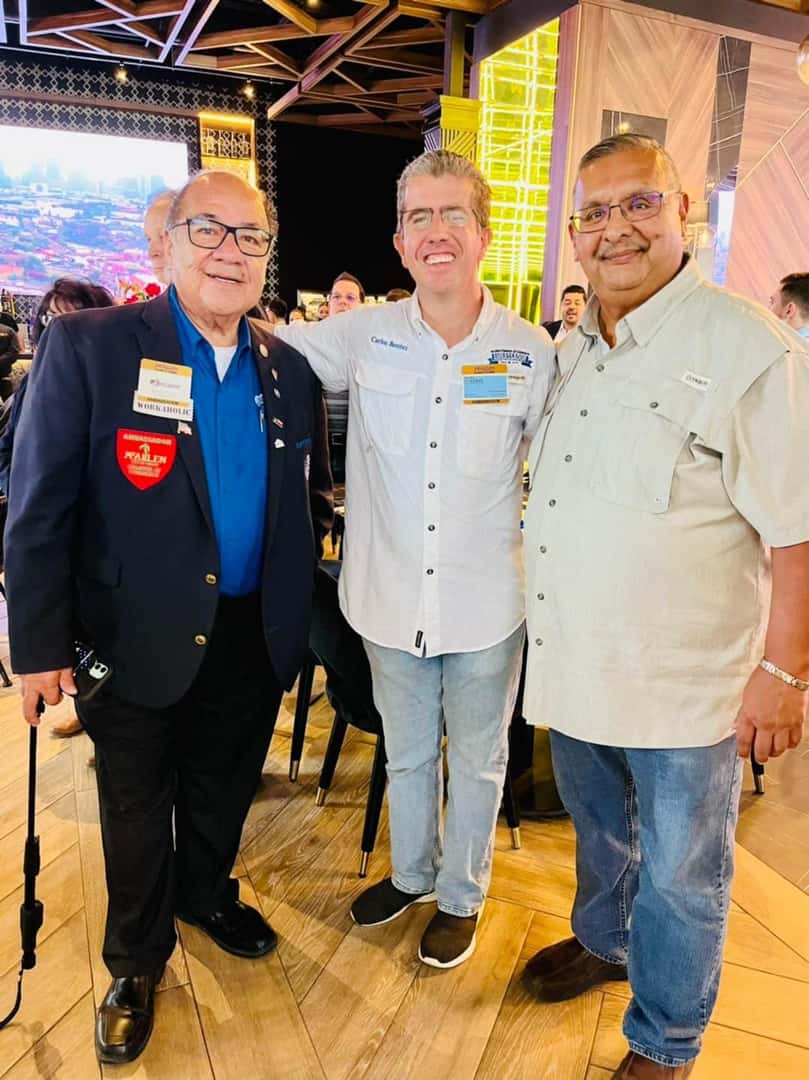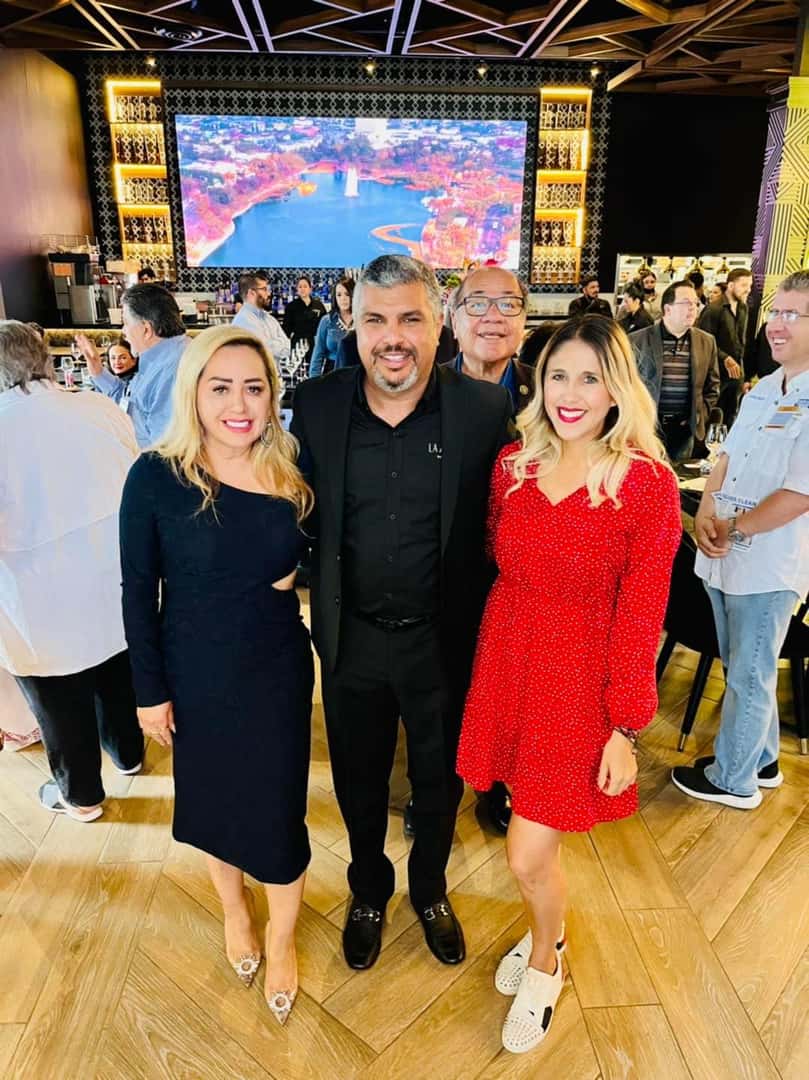 Thank You PSJA ISD for inviting the Bert Ogden Auto Group to participate in the 2022 staff convocation. #DaleGas #BertOgden #PSJAISD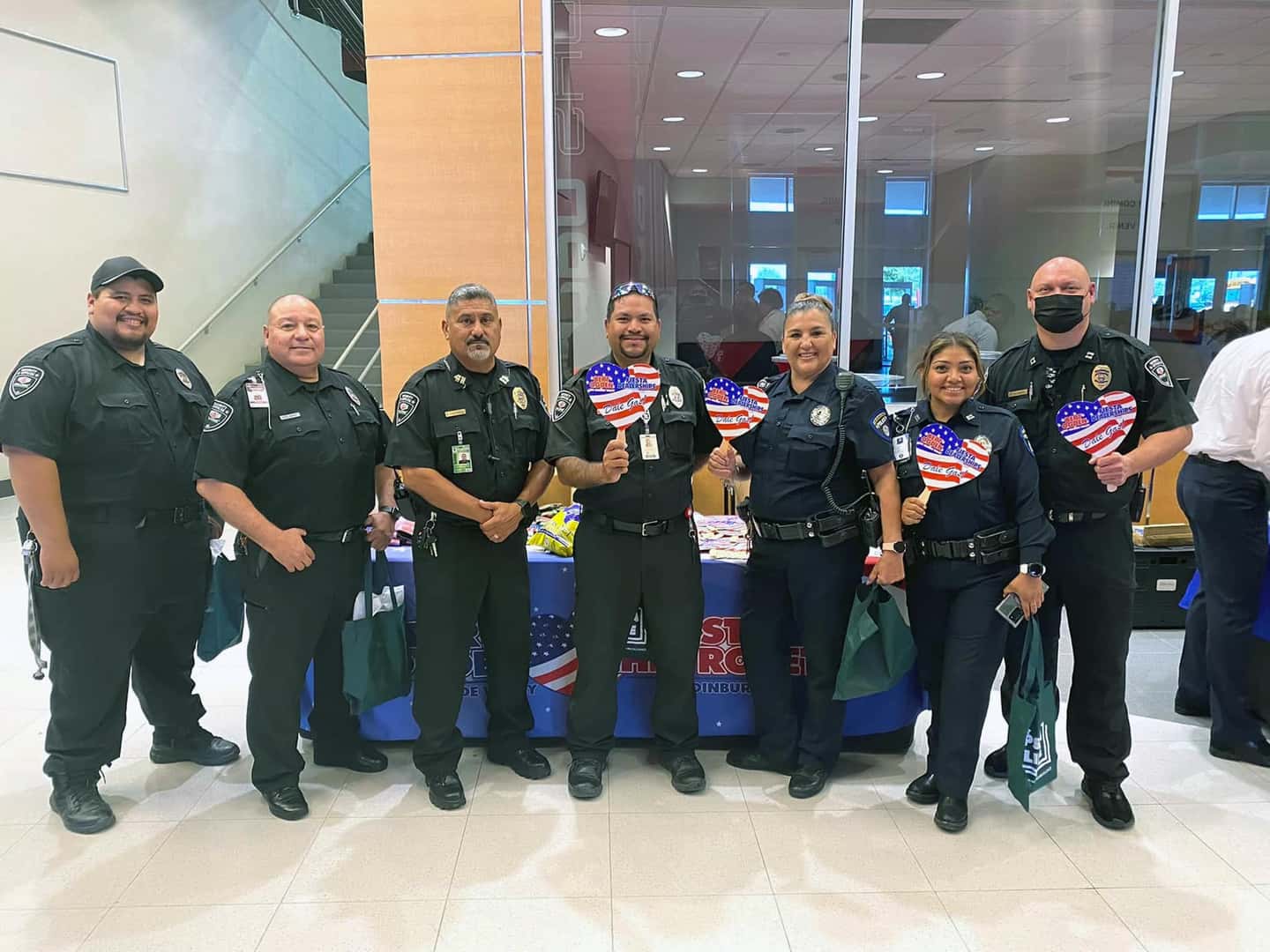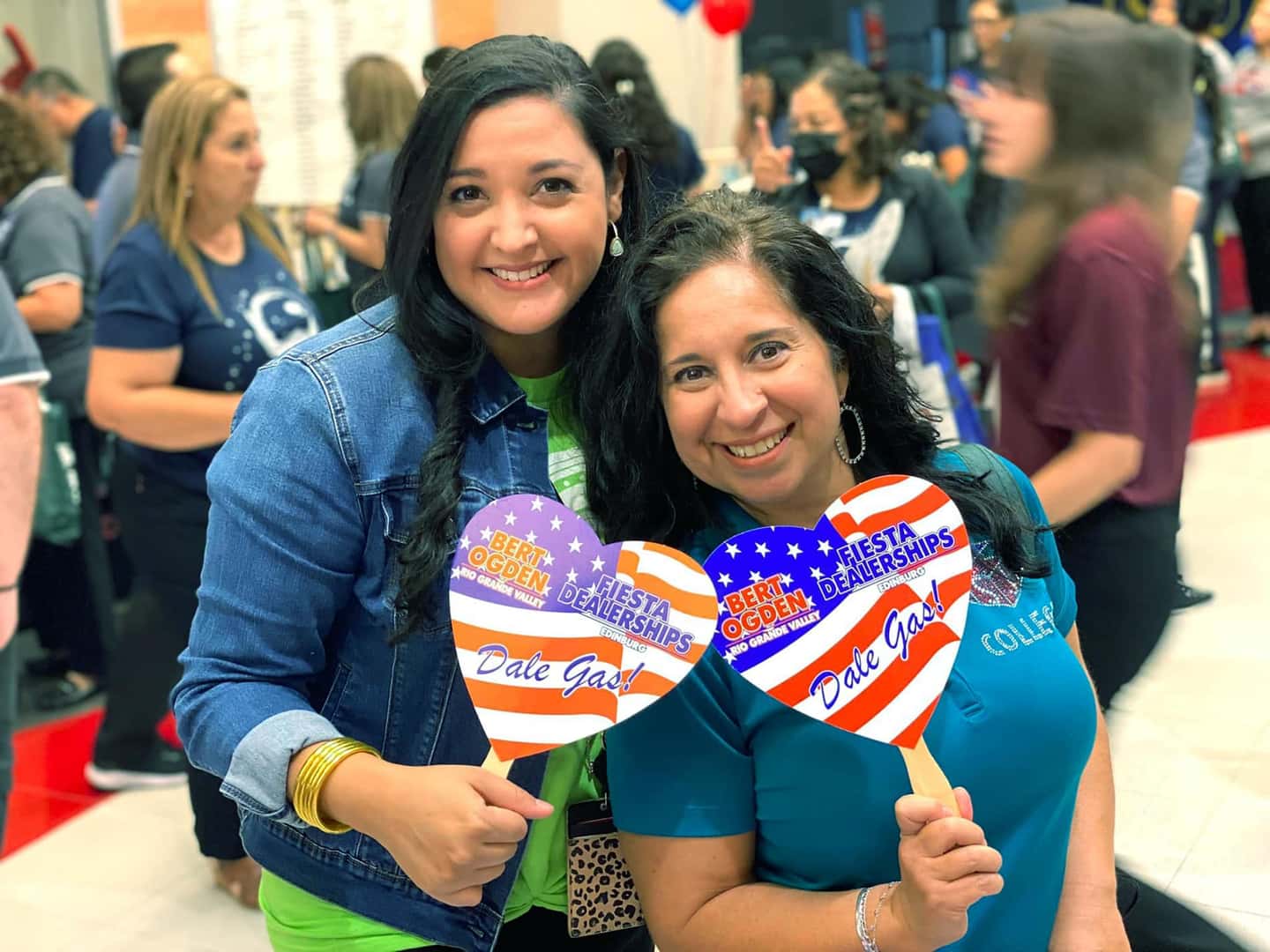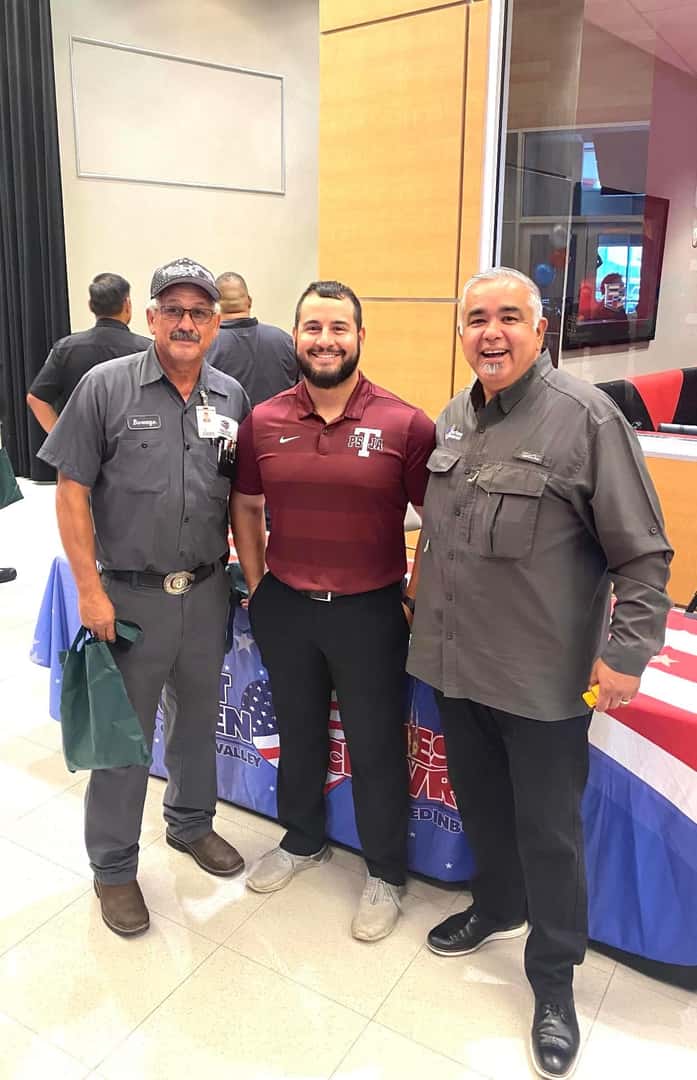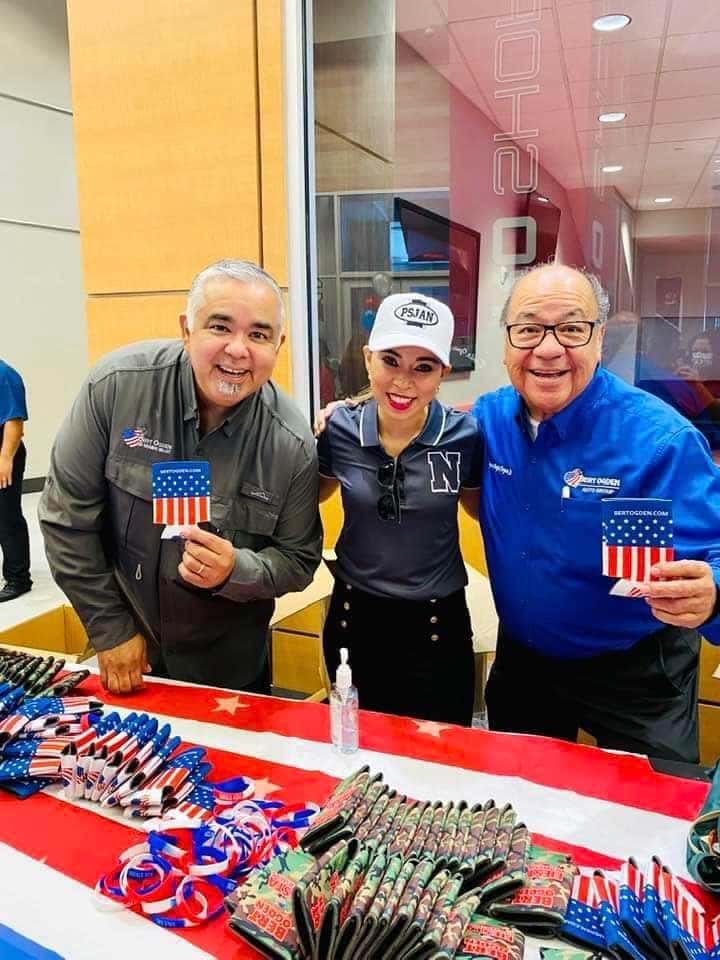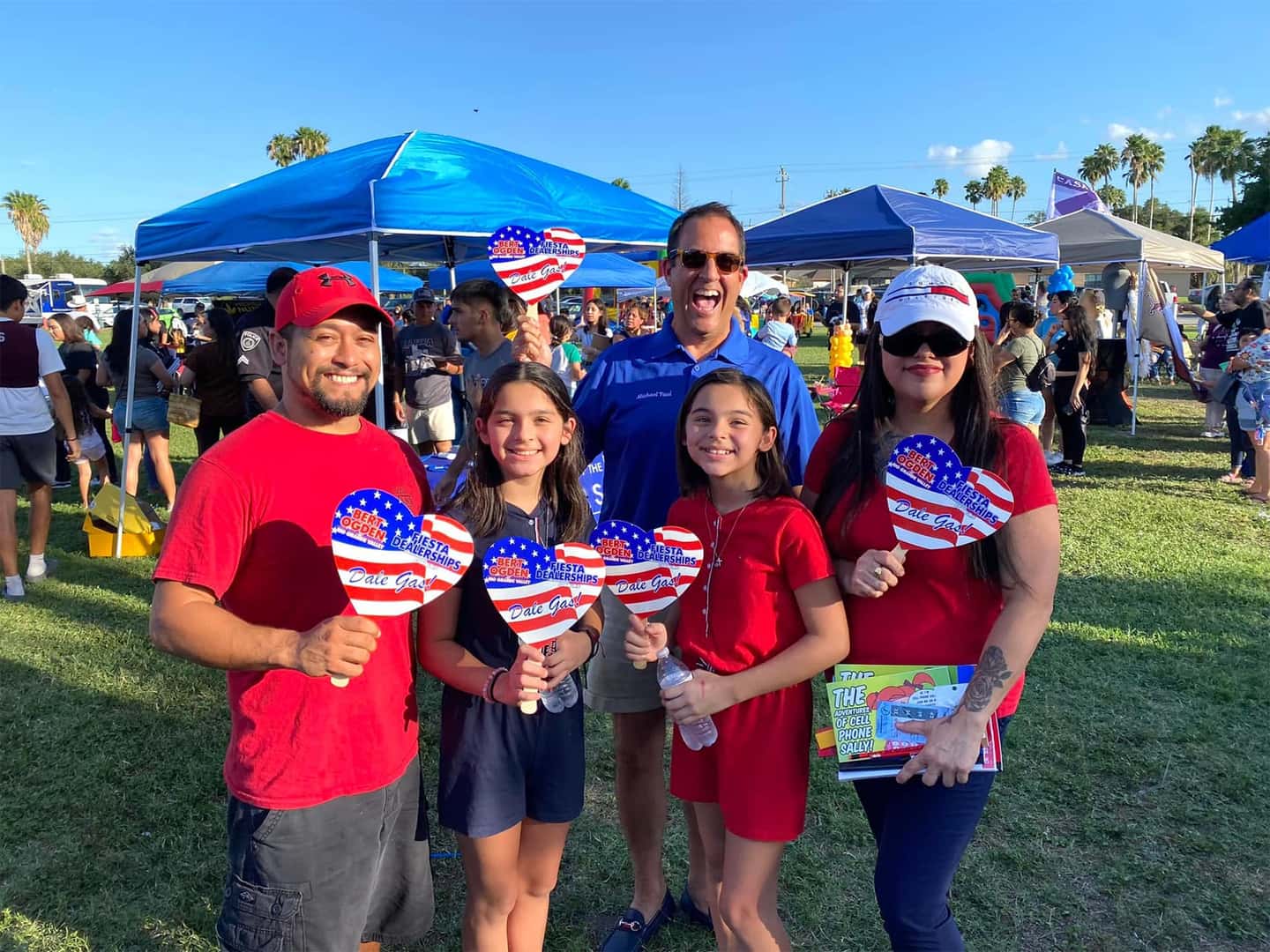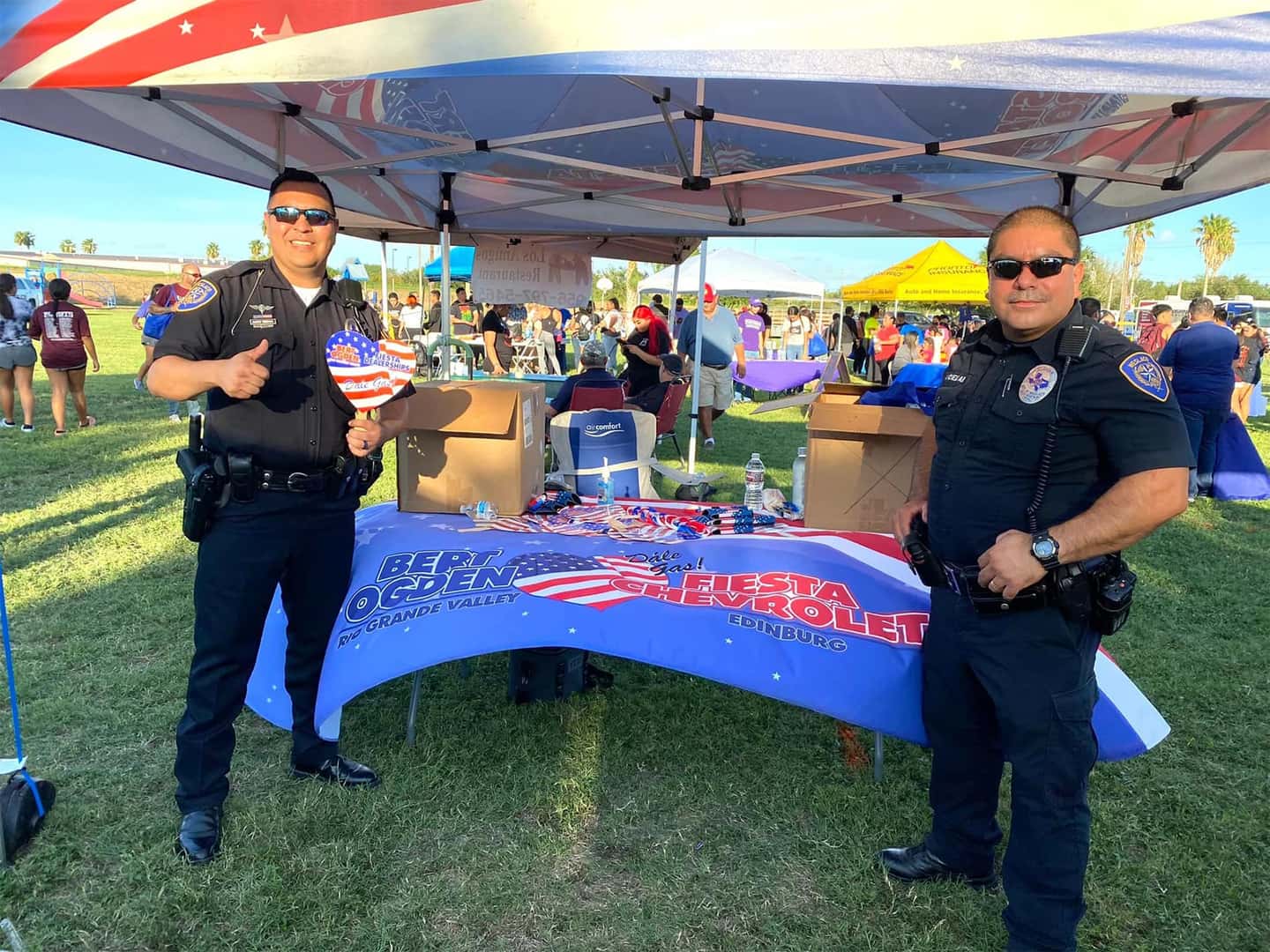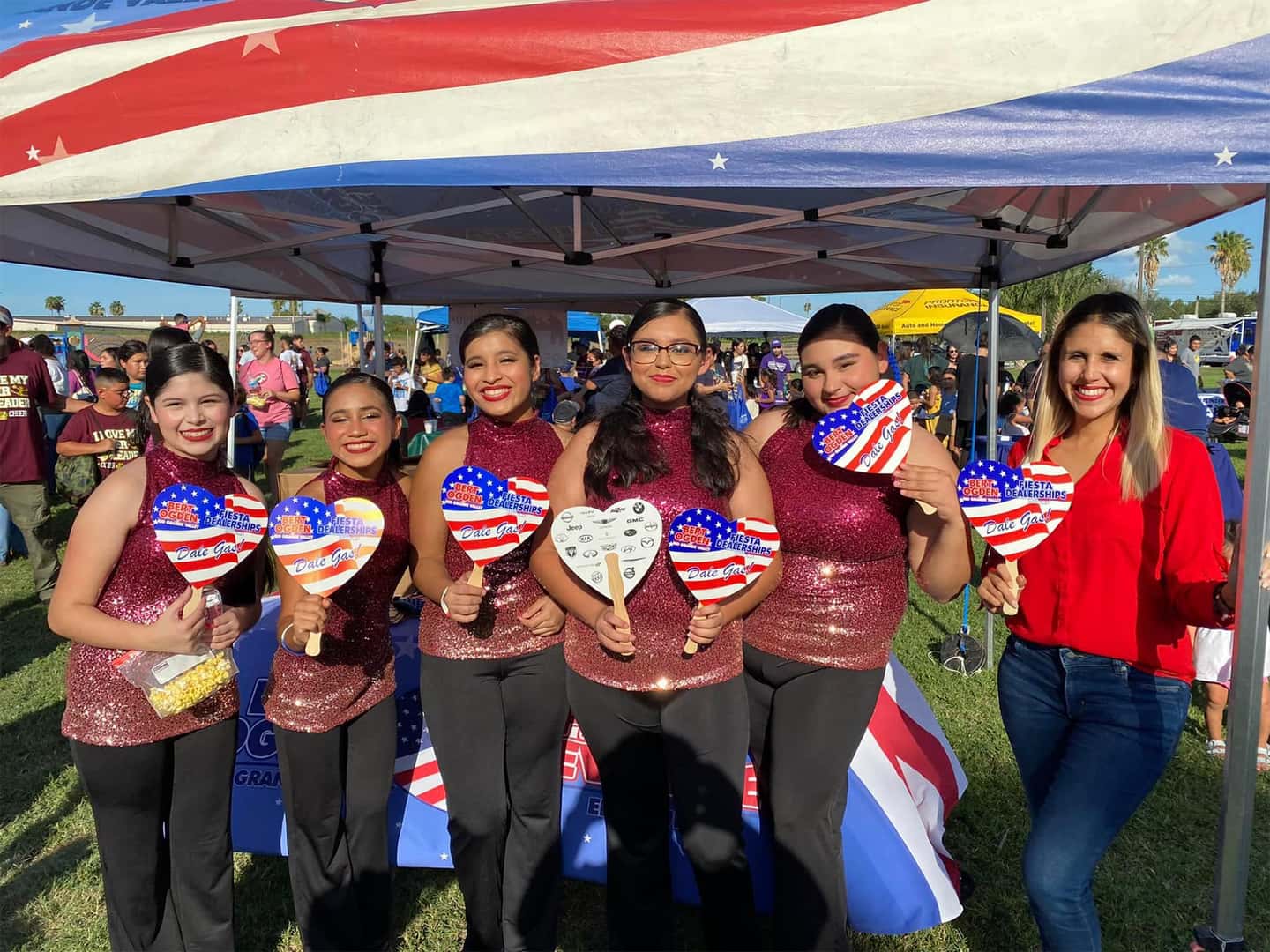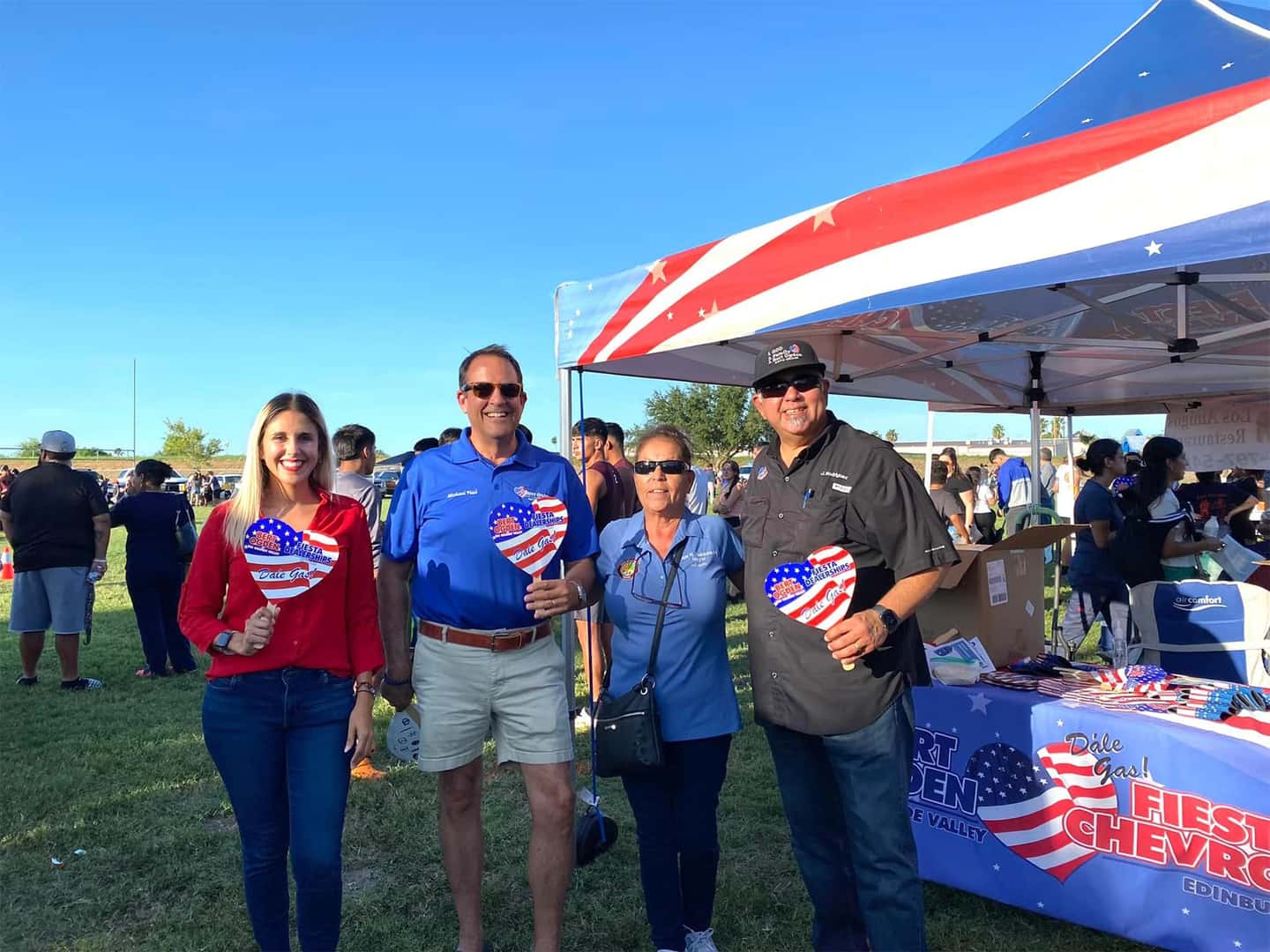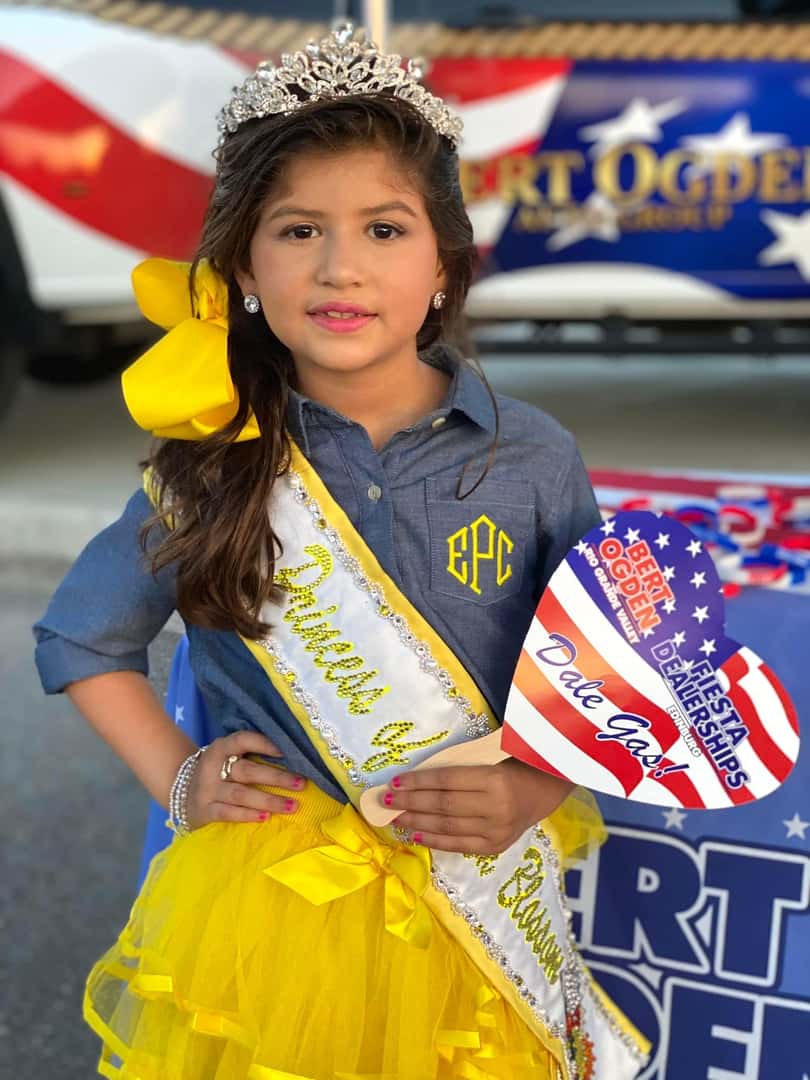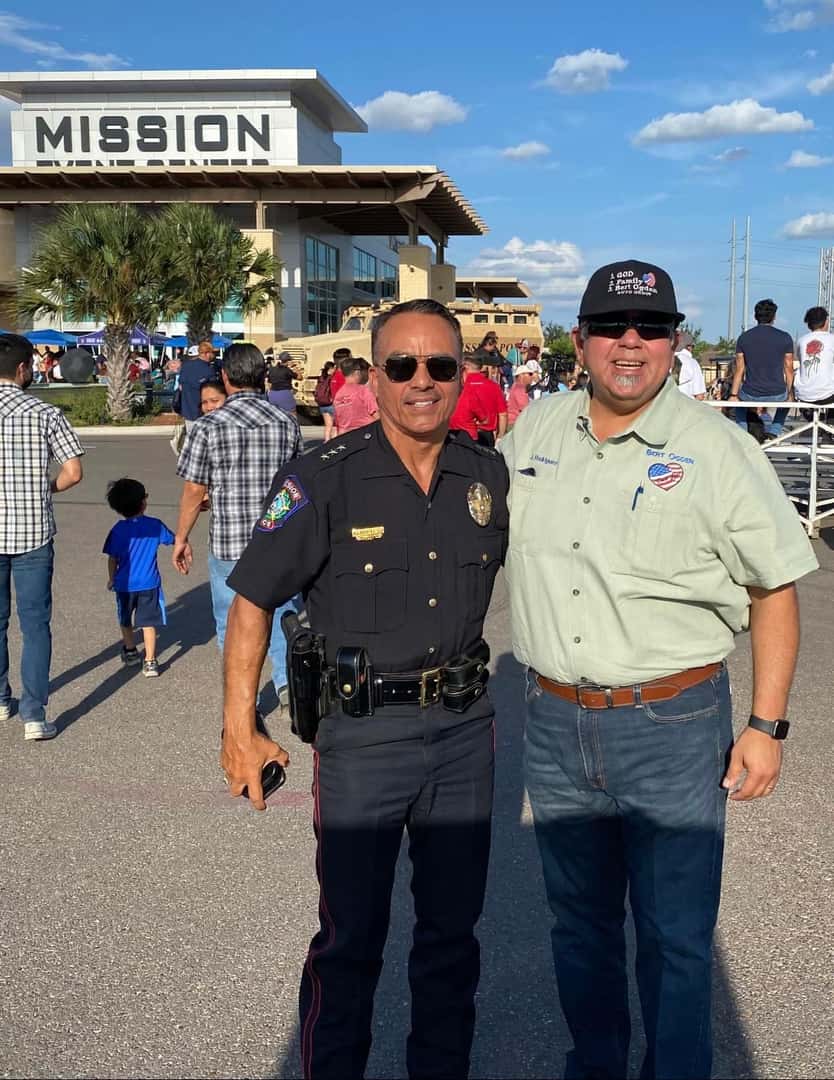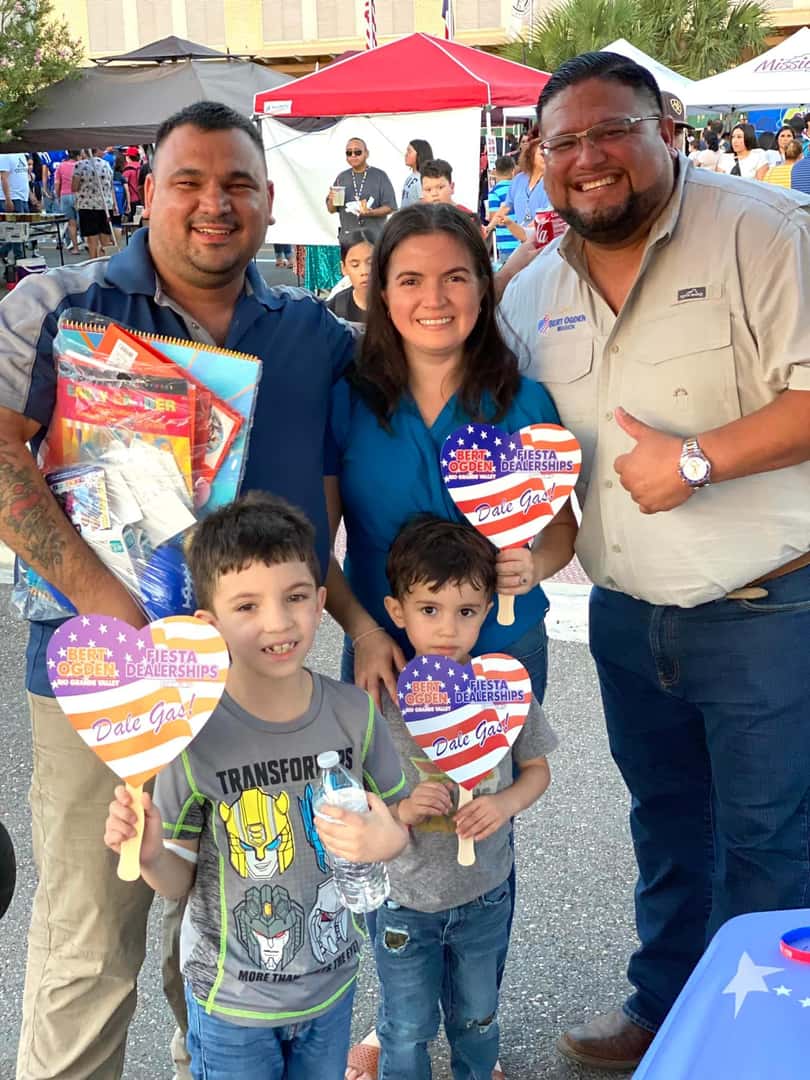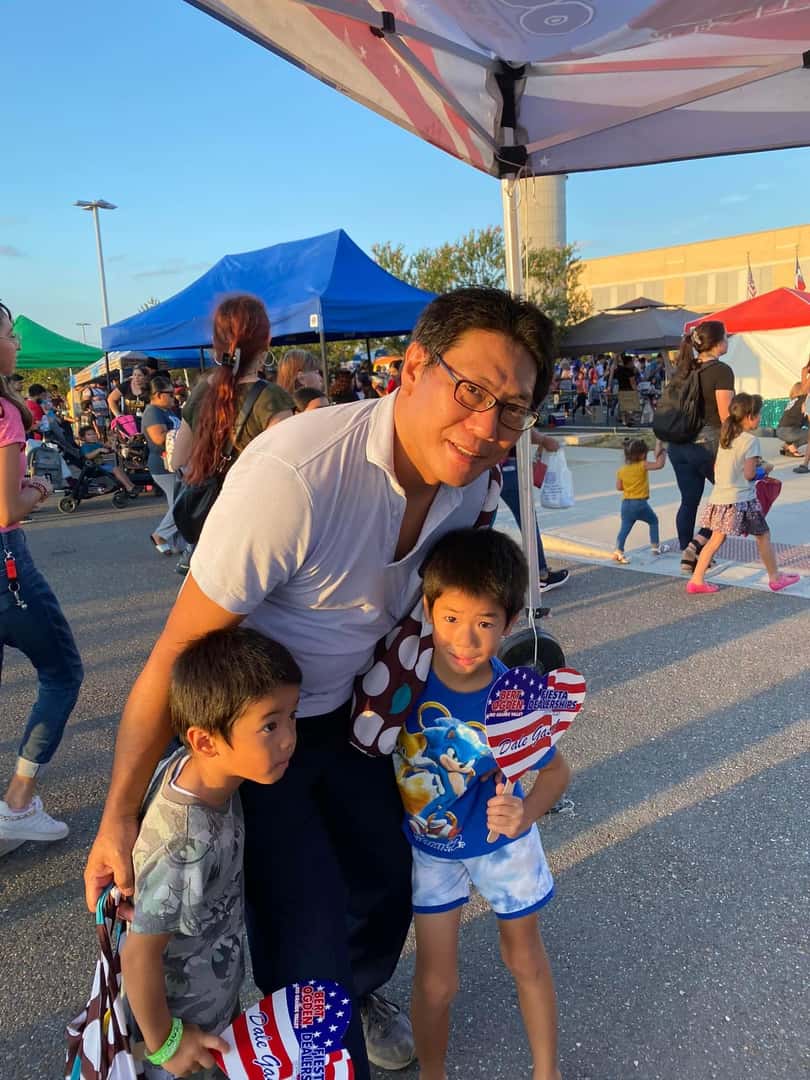 The 26th annual Edinburg National Night Out. When community and Law Enforcement come together in support of safer neighborhoods. Great community and Fun entertainment for all. The City of Edinburg also gave away over 700 backpacks, Soccer balls and lots of School supplies. Bert Ogden Auto Group takes great pride in supporting community events like this. #DaleGas #BertOgdenAutoGroup #CityofEdinburg #EdinburgPD #NationalNightOut2022 #WeLoveOurCommunity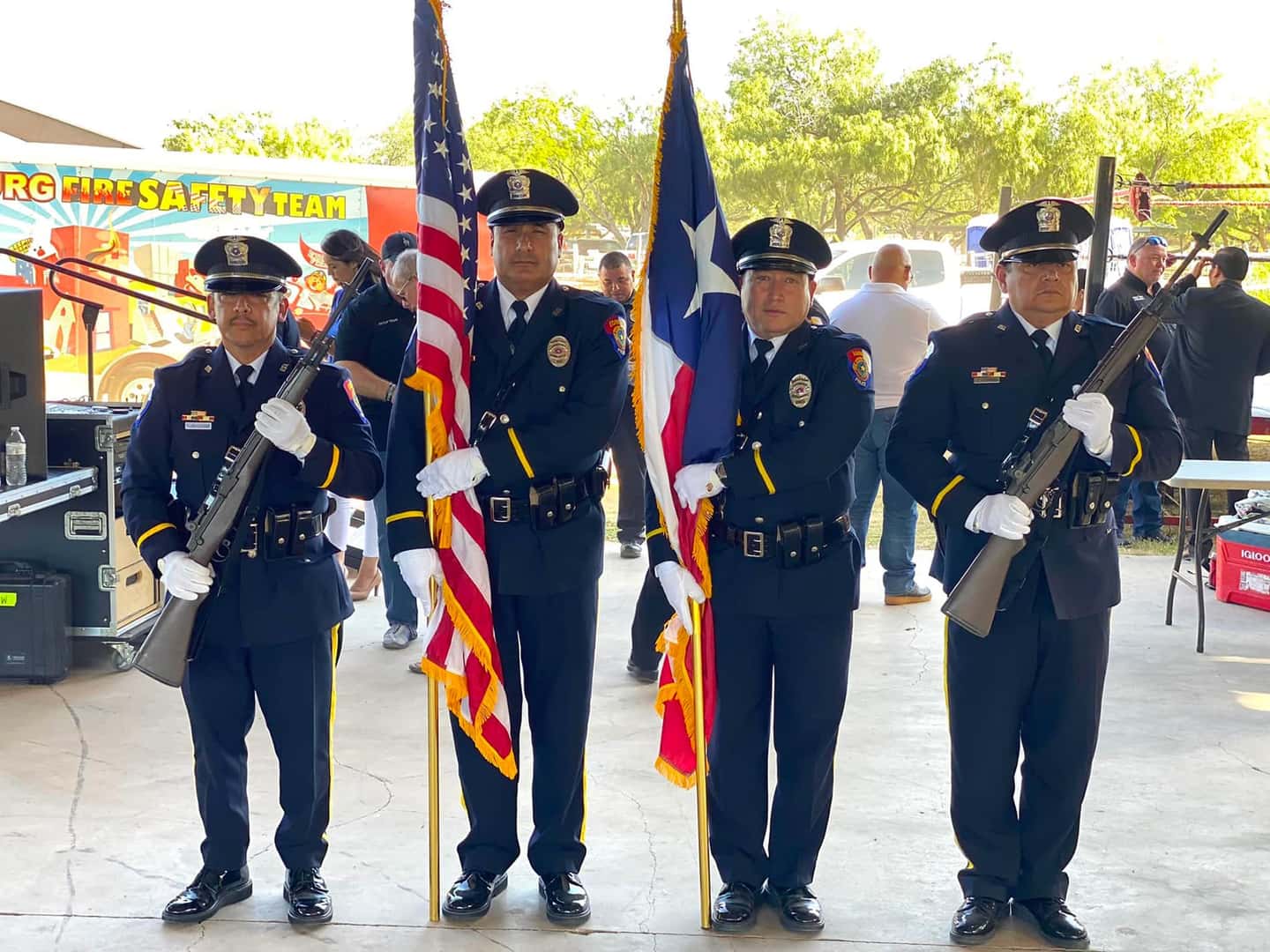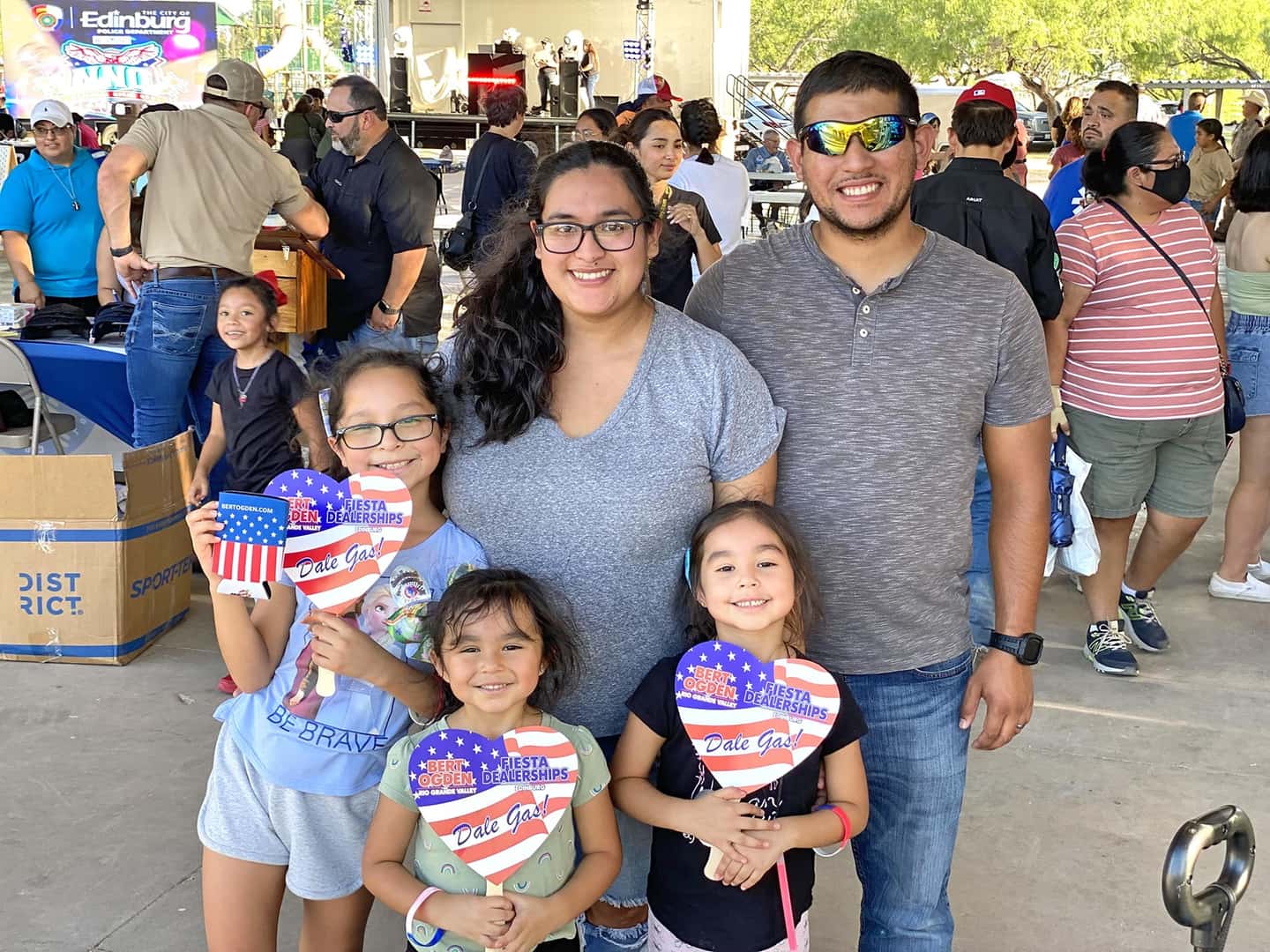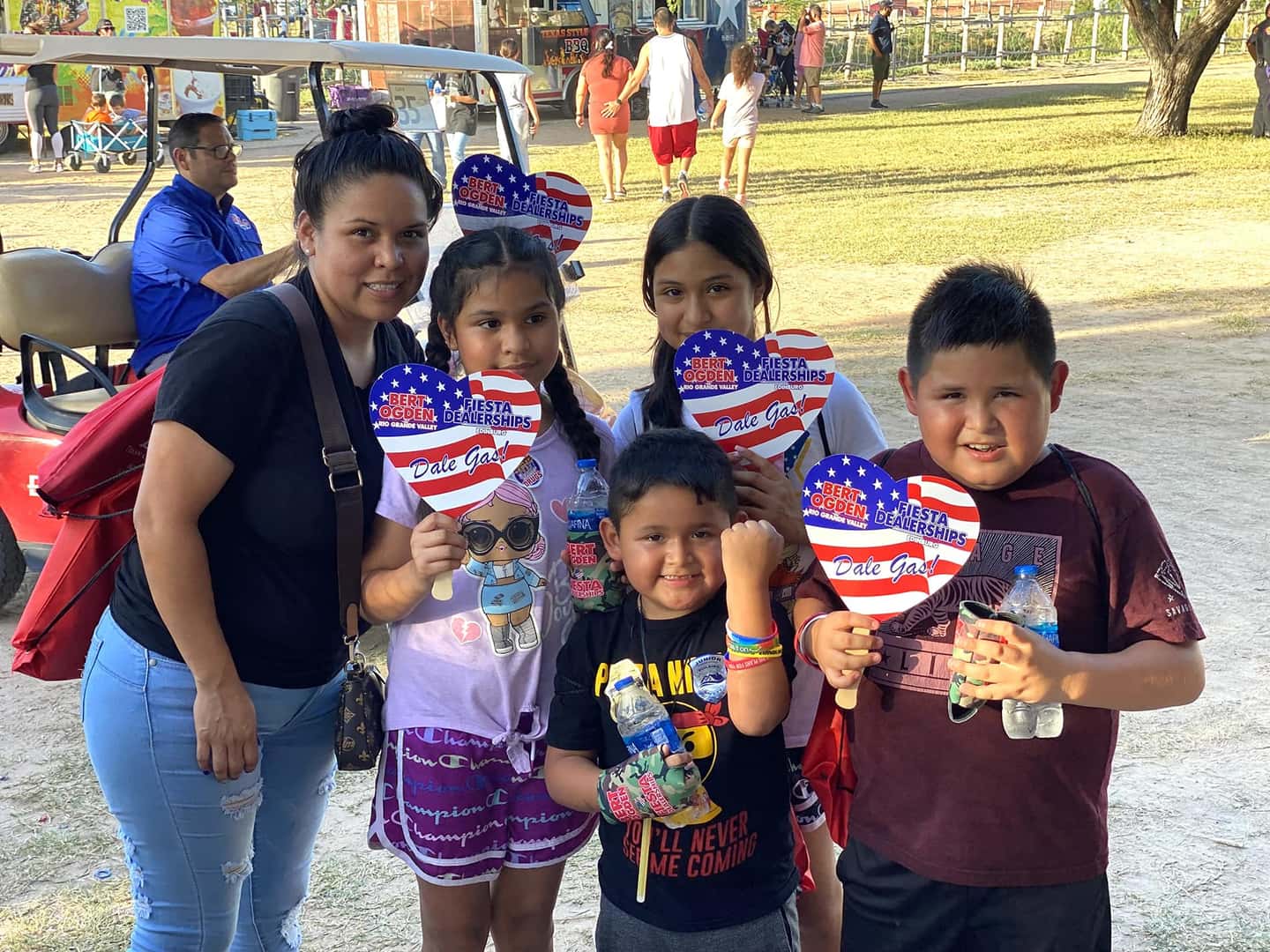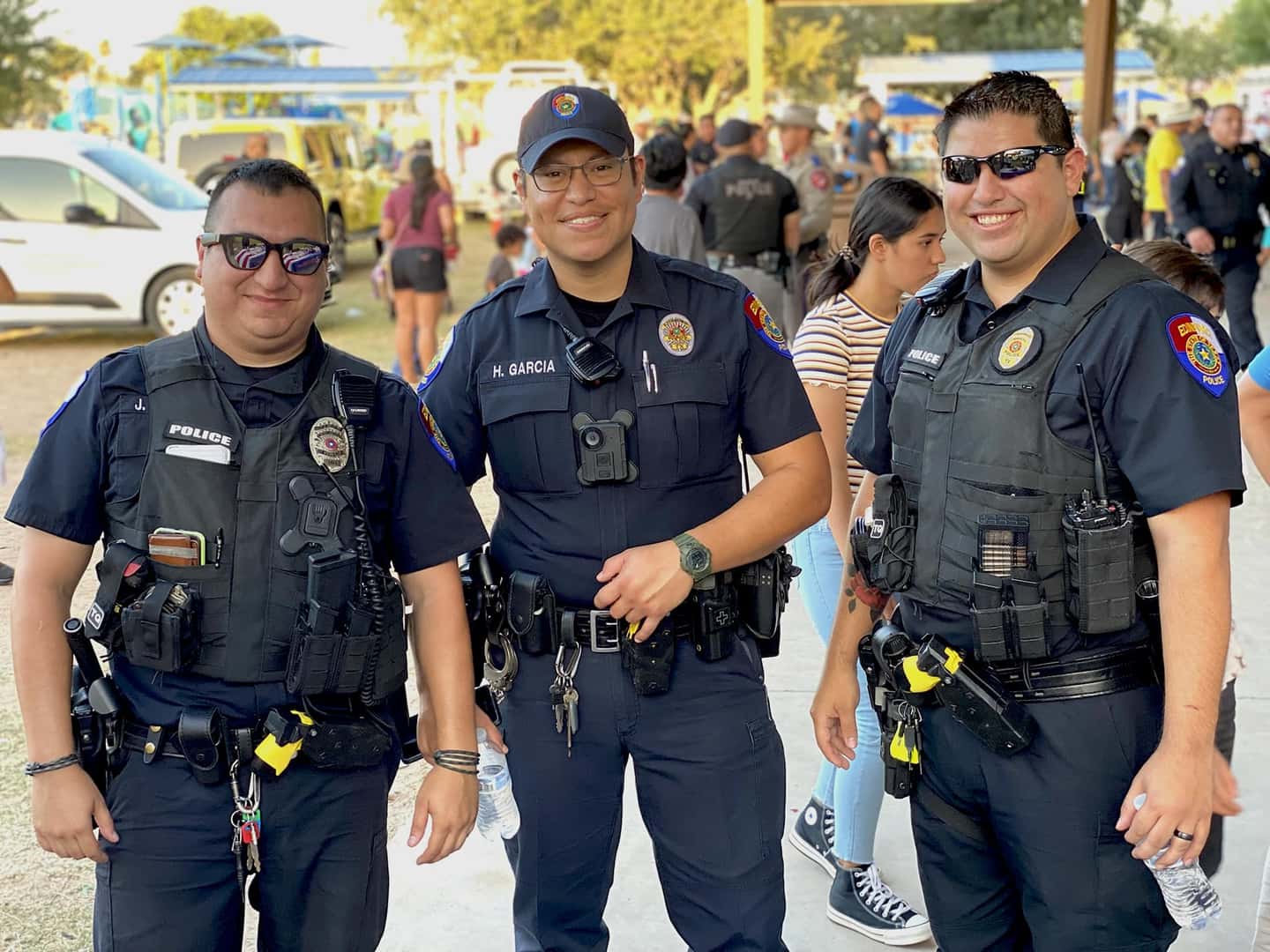 Bert Ogden welcomes Mercedes-Benz of Harlingen to the family. #BertOgden #DaleGas #MercedesBenz
The Valley Automobile Dealers Association (VADA) and its board members were pleased to award a record $51,000  in scholarships to 29 recipients of the VADA Scholarship Fund for the 2022-2023 academic year. These recipients were children and grandchildren of dealership employees which are pursuing a career in the automotive field. Huge 
congratulations

 goes out to all scholarship recipients. #DaleGas #BertOgden #VADA #FutureLeaders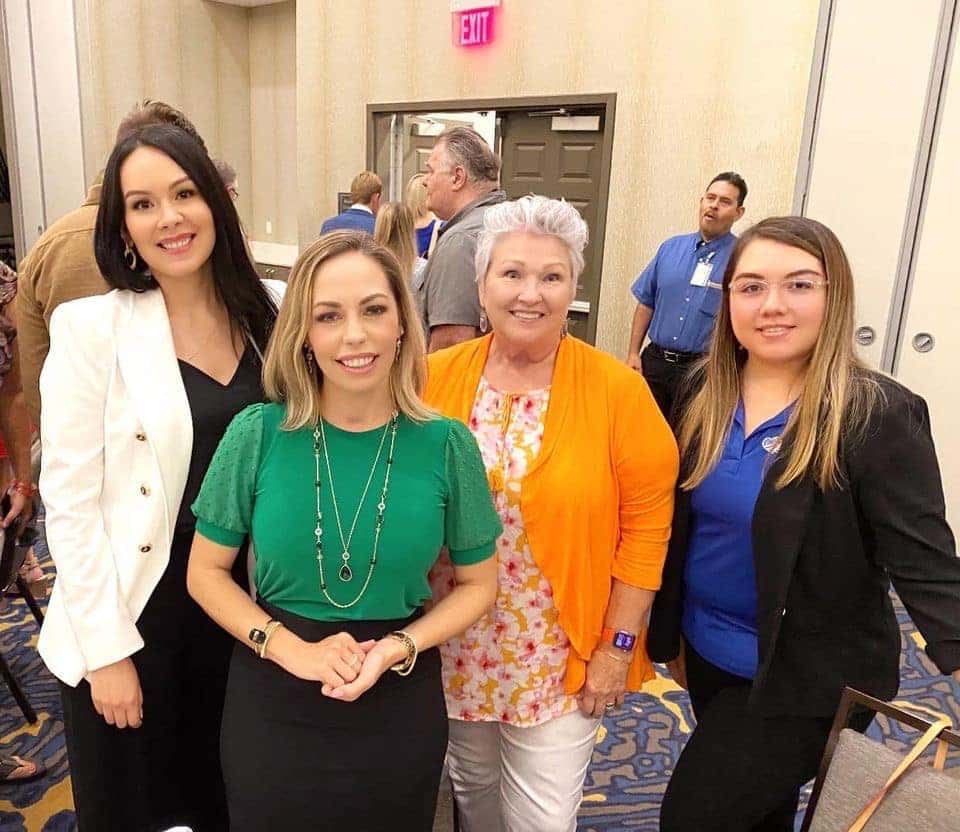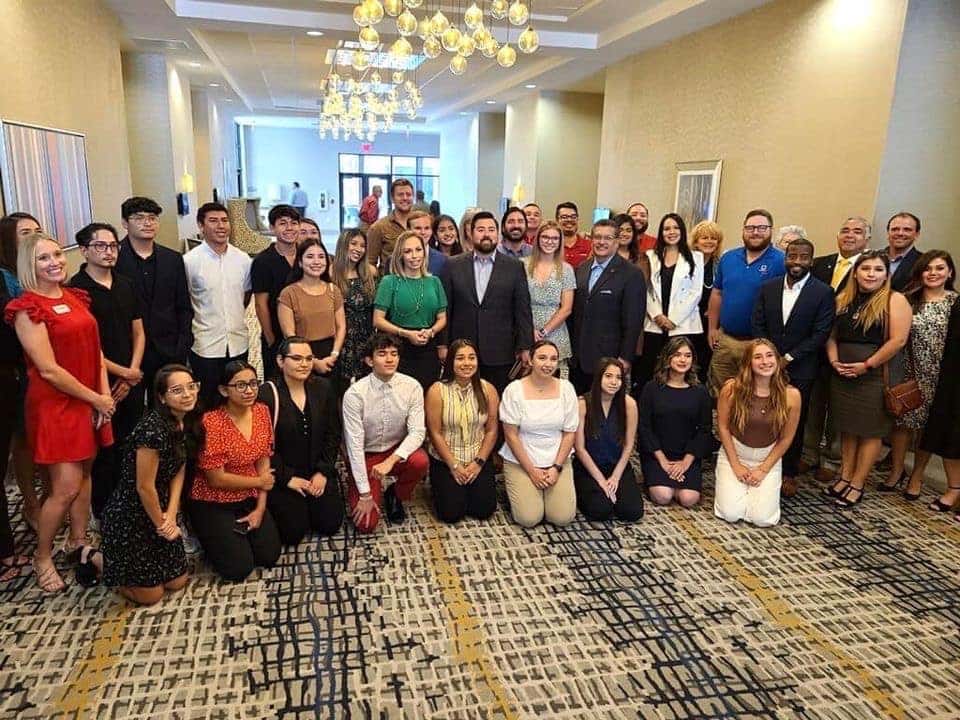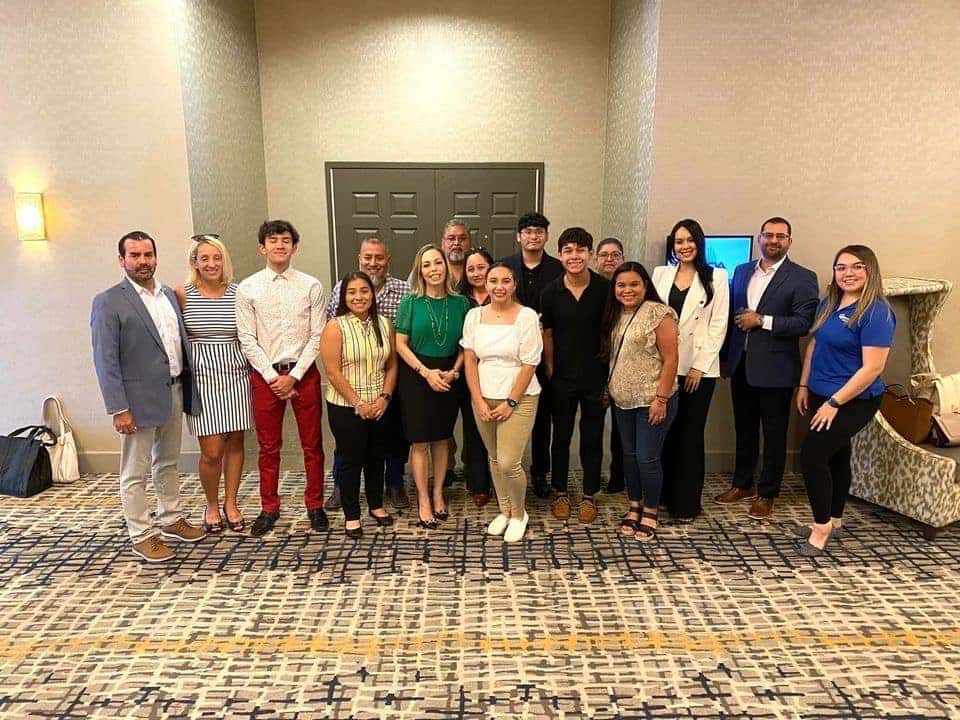 We were excited to be a part of the LLS Man & Woman of the Year award ceremony in San Antonio.The event marked the culmination of a 10 week fundraising campaign proudly organized by the Bert Ogden Auto Group to help raise money for the Leukemia and Lymphoma Society. Spearheaded by the loving generosity of owners Bob and Janet Vackar, along with the leadership of CEO Natasha del Barrio we broke records tonight. The best part of the evening was the announcement that Natasha Tobola del Barrio won WOMAN OF THE YEAR!! Natasha will proudly represent the RGV at the National LLS fundraiser.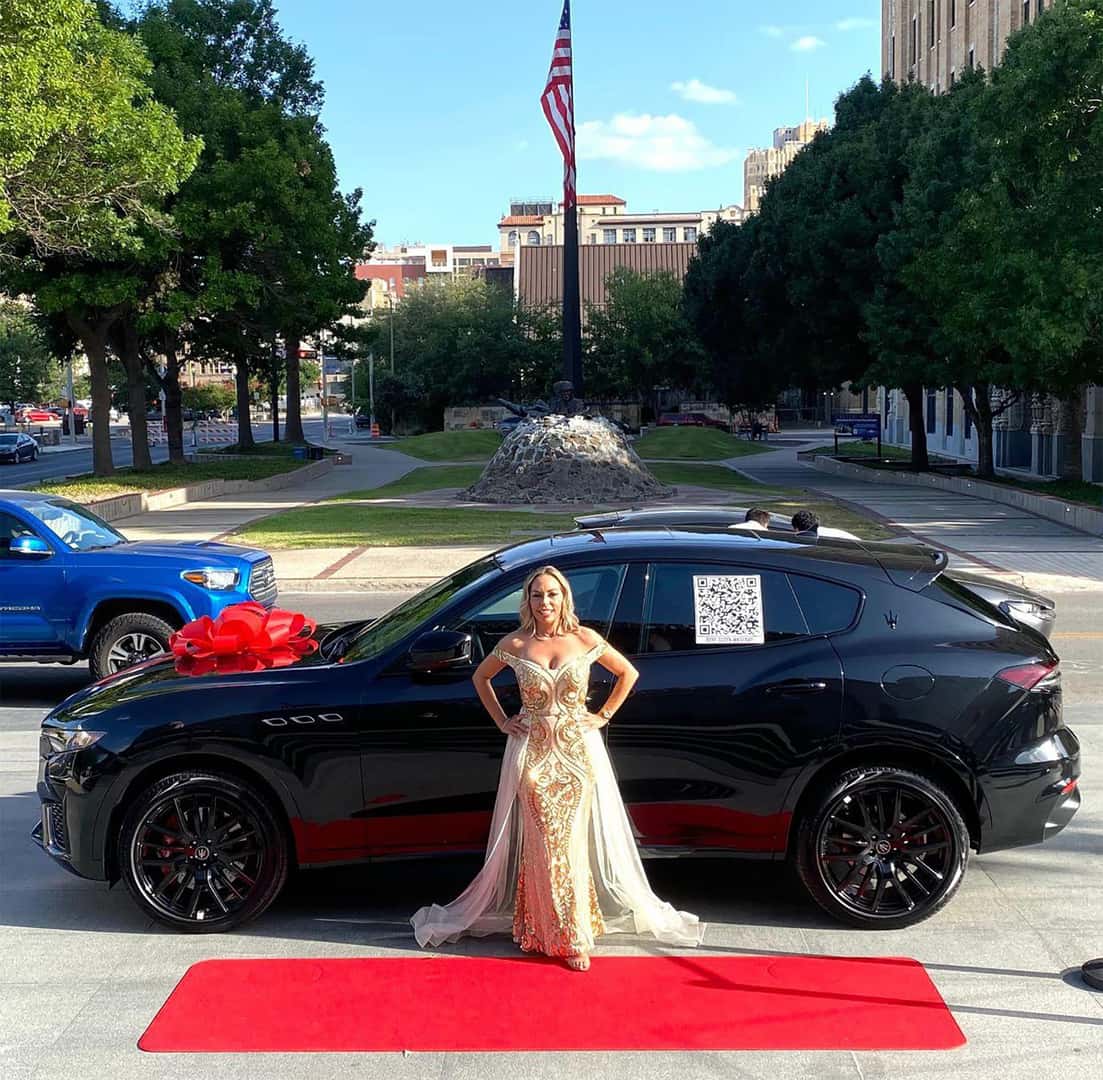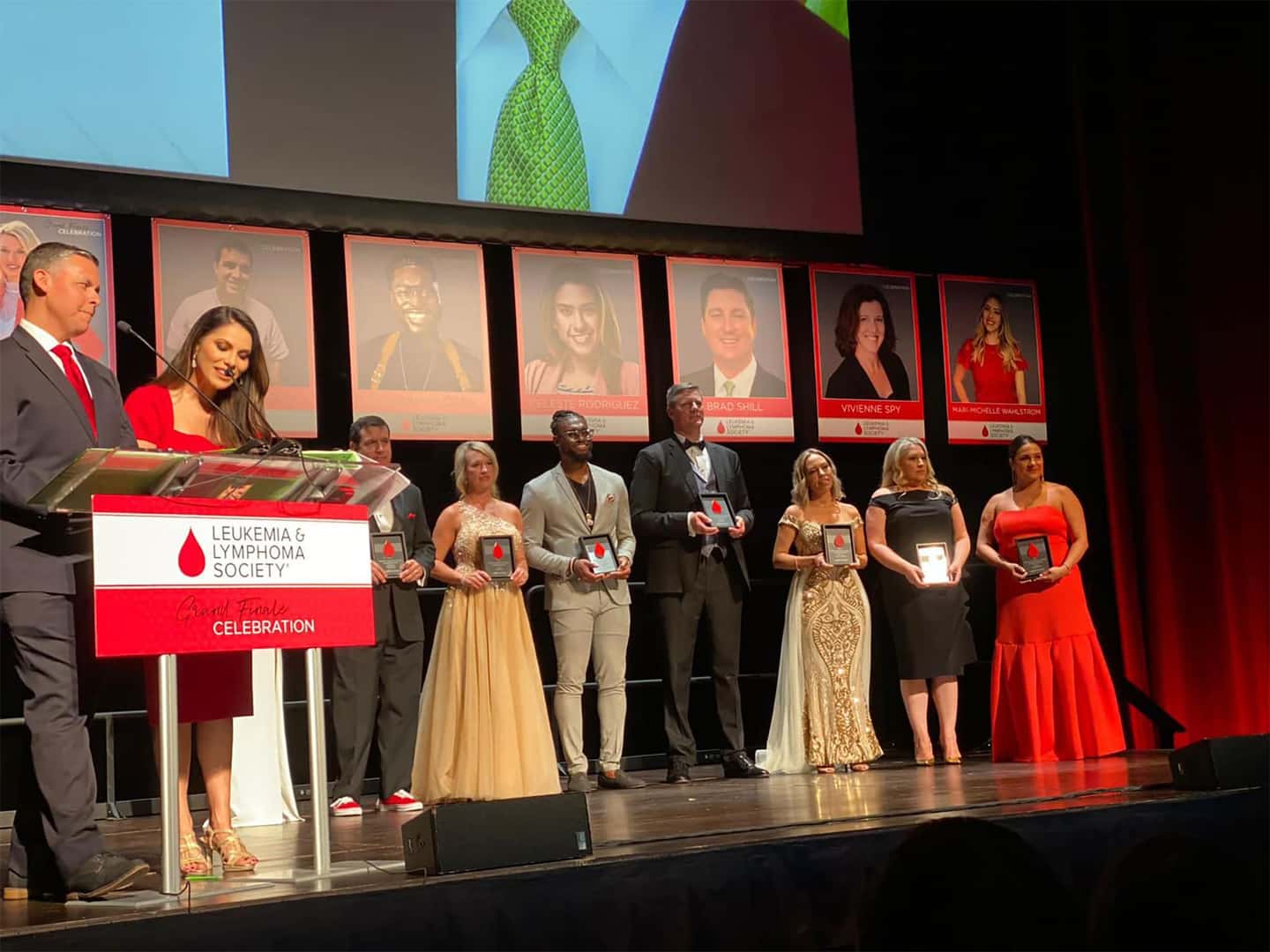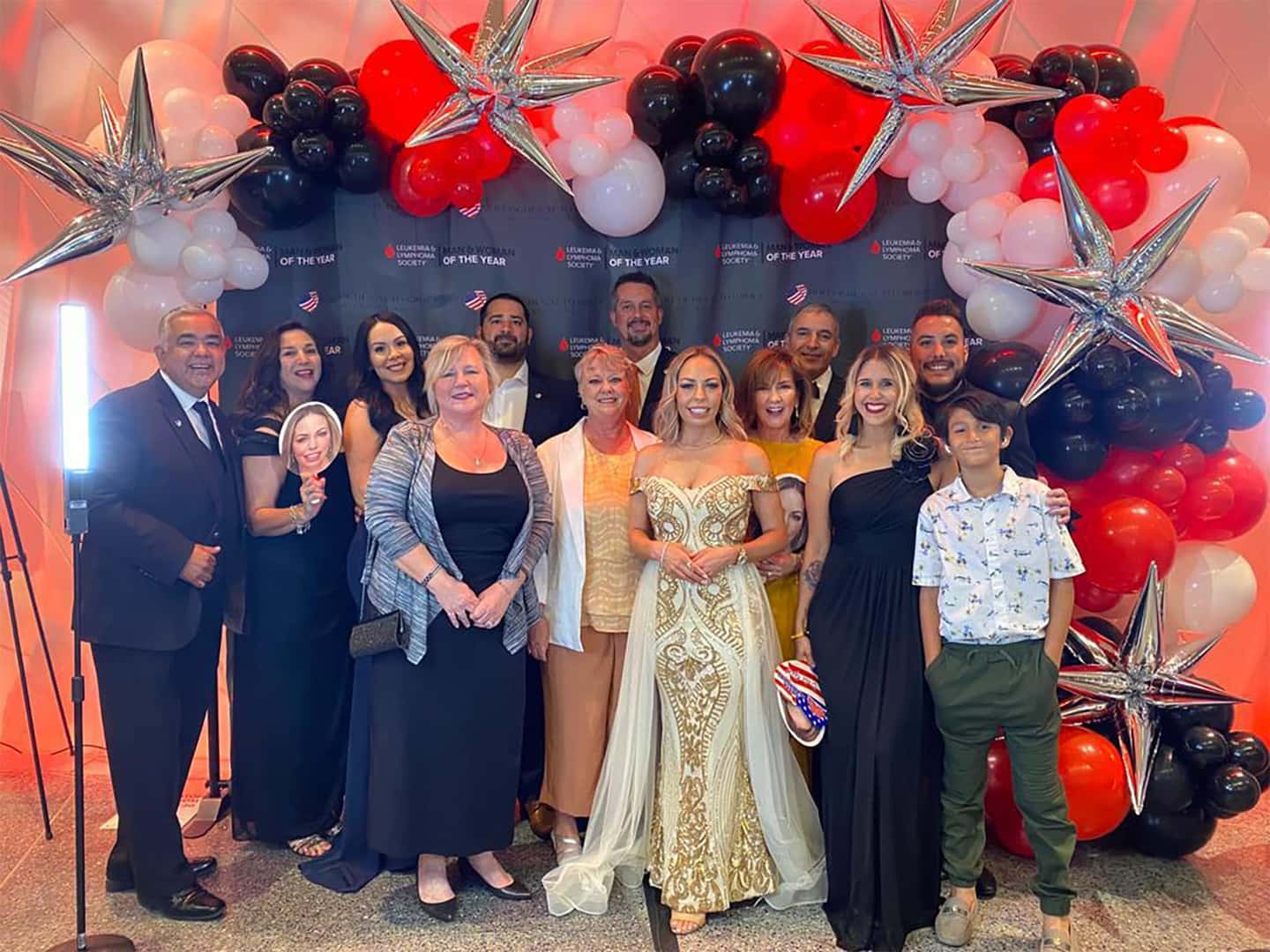 BERT OGDEN SUBARU SPREADING LOVE, WARMTH, AND HOPE!!The Leukemia & Lymphoma Society (LLS) partnered with Subaru and its retailers for the seventh consecutive year to spread love, warmth, and hope to patients with blood cancer and their families. As part of Subaru Loves to Care, Subaru and its retailers delivered warm blankets and messages of hope to those fighting cancer this morning at DHR. And during June, National Cancer Survivor Month, Subaru is generously matching every eligible gift we receive by June 30, Donate now and double your impact! See how we can help at LLS.org/Patient-Support. #DaleGas #BertOgden #LLSusa #SubaruLovesToCare #DHR #WhereLoveMeetsHope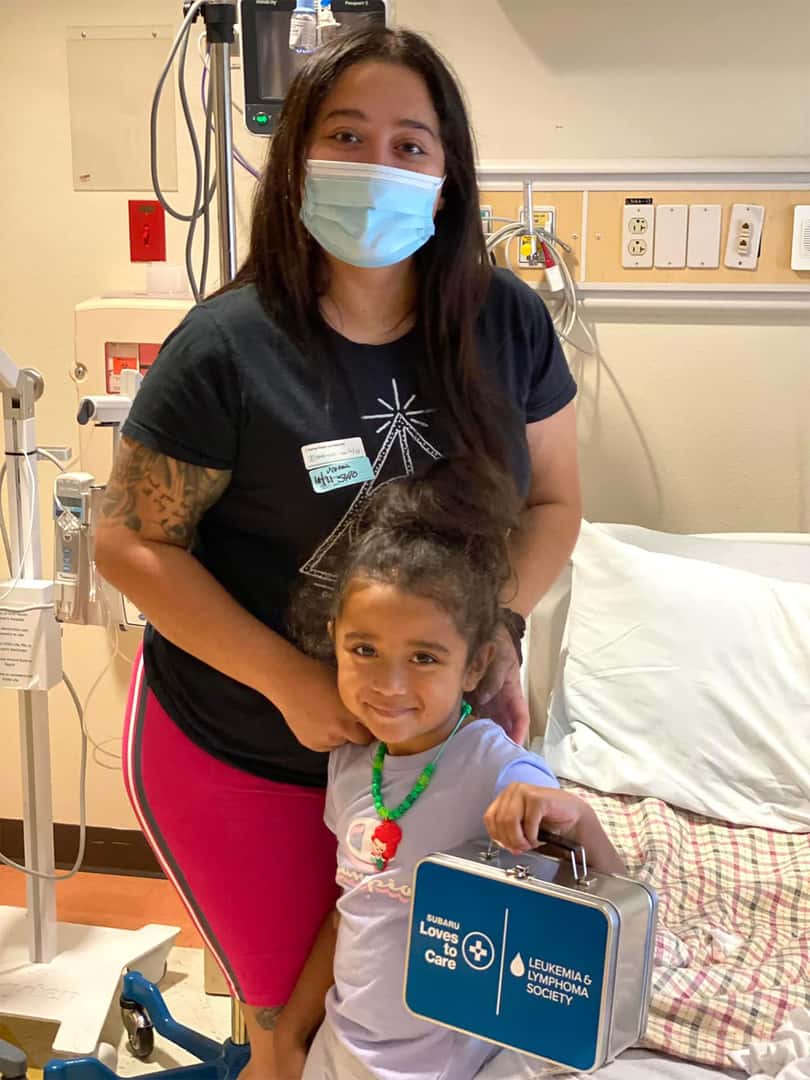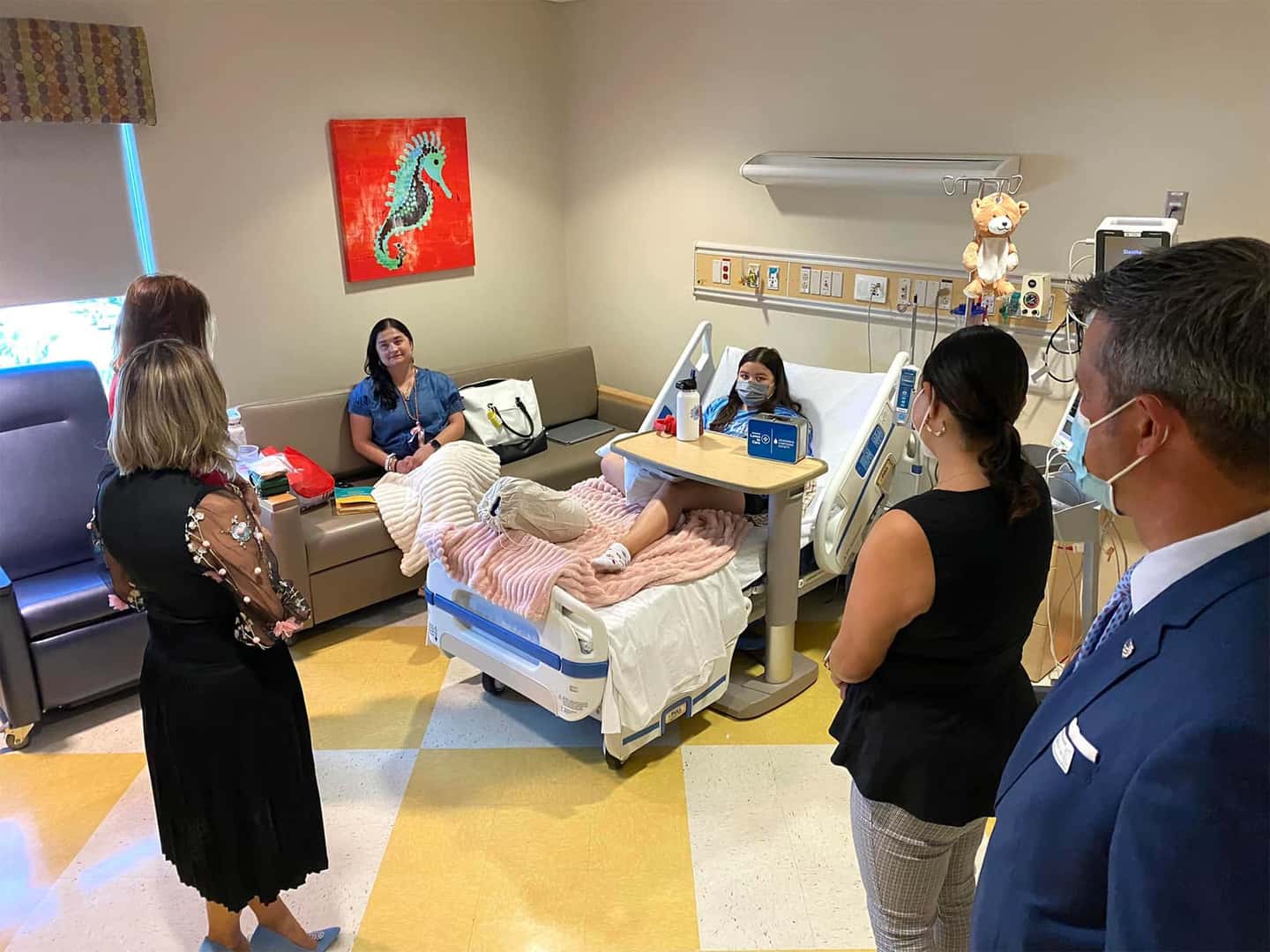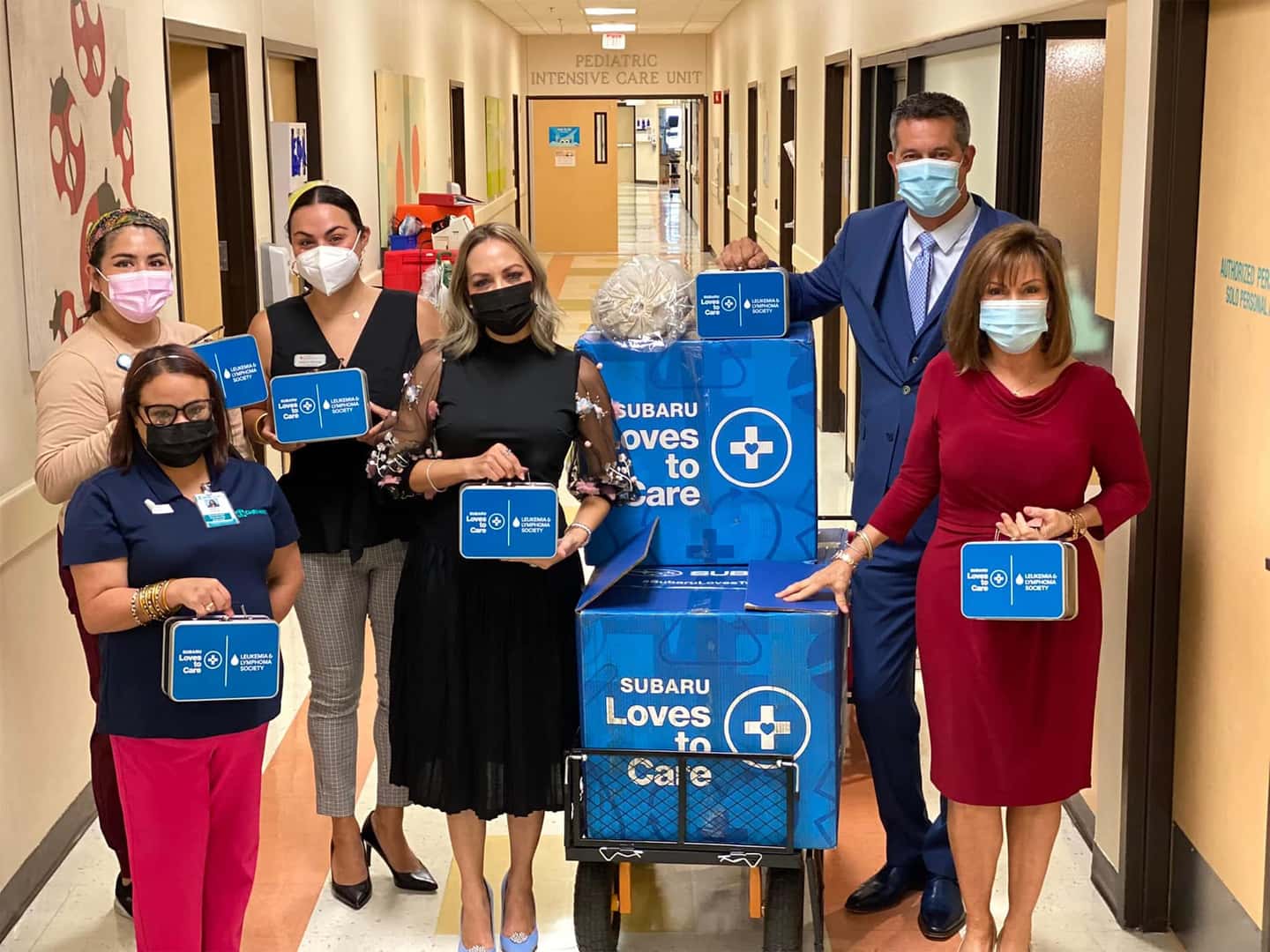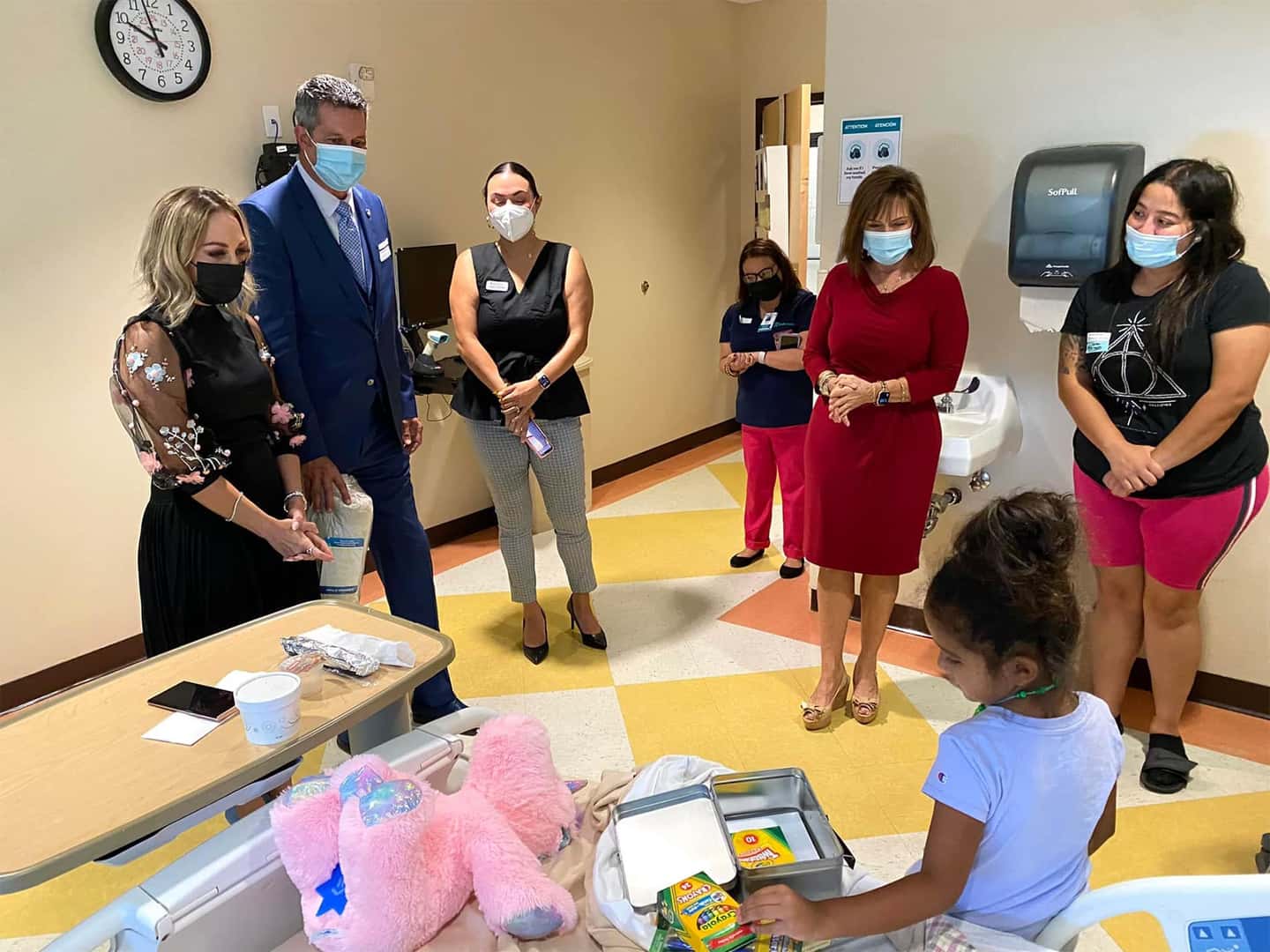 It was with great pride that our very own Natasha Del Barrio, CEO of Bert Ogden Auto Group was asked to be the Keynote Speaker for VIDA Spring 2022 Graduation Celebration held earlier today. Bob and Janet Vackar have always believed in the importance of education and especially in the students of the Rio Grande Valley and have continued to strengthen our focus on workforce development by our ongoing Community Partnership in valley Education. #DaleGas #VIDA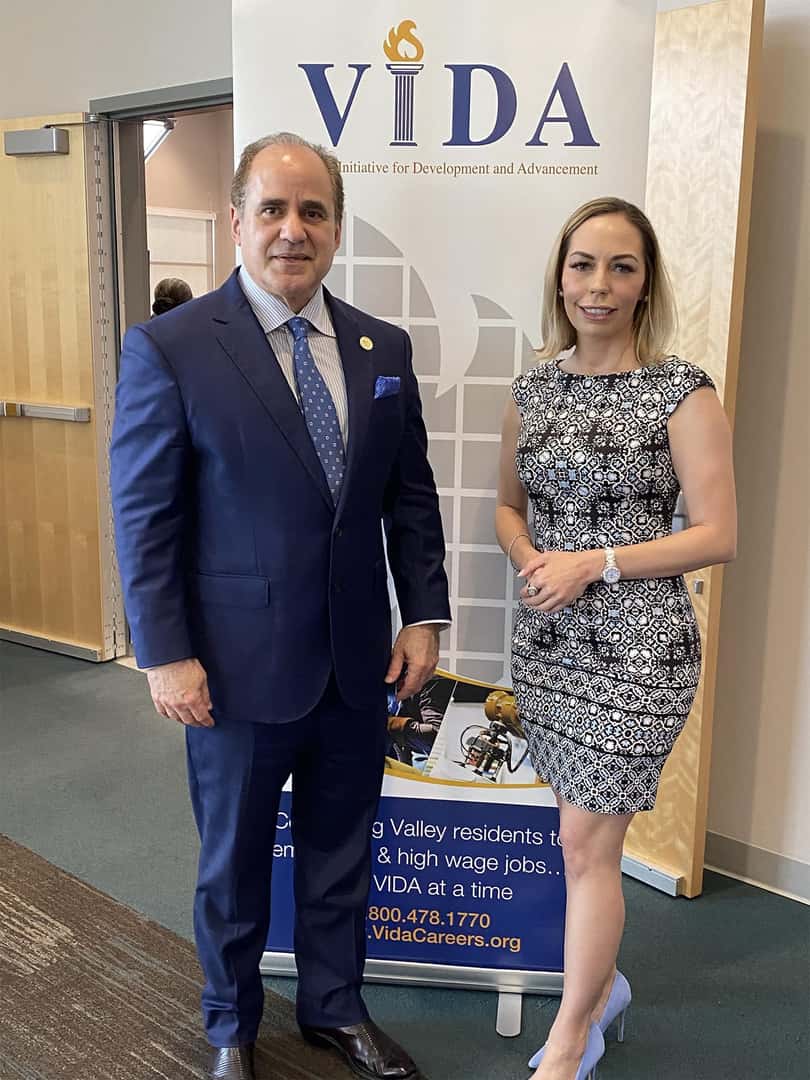 2022 PUPPY LOVE GALA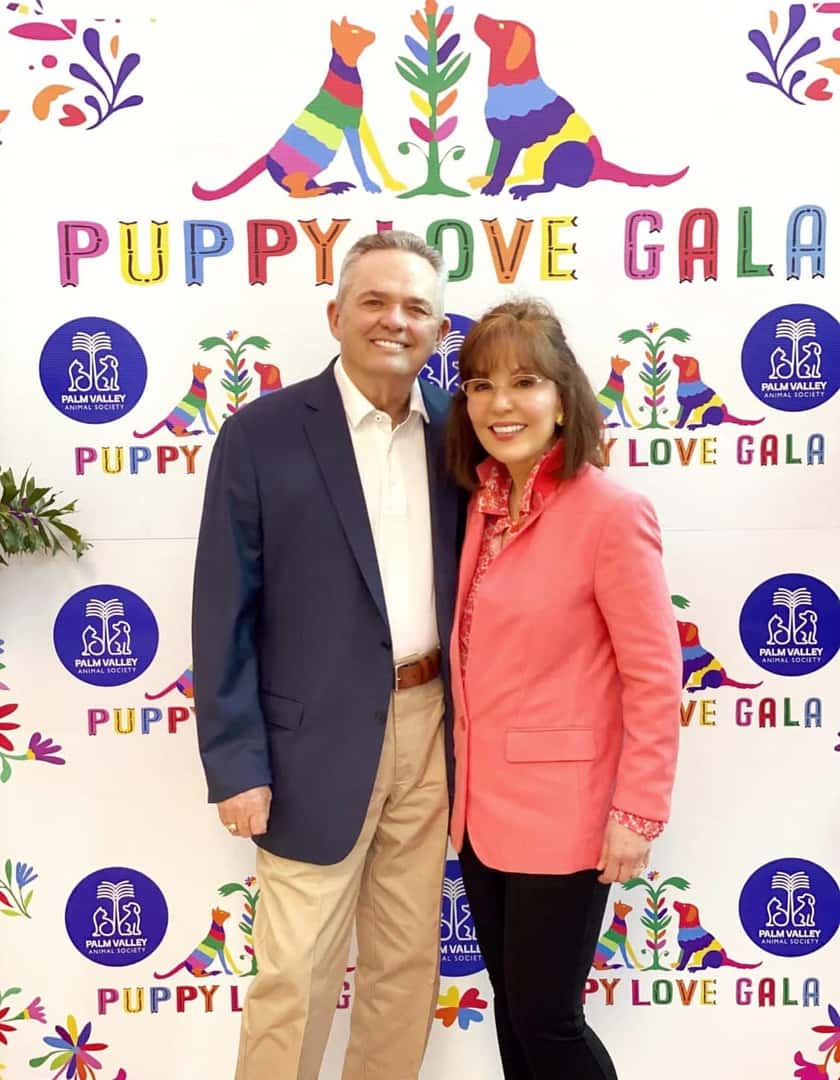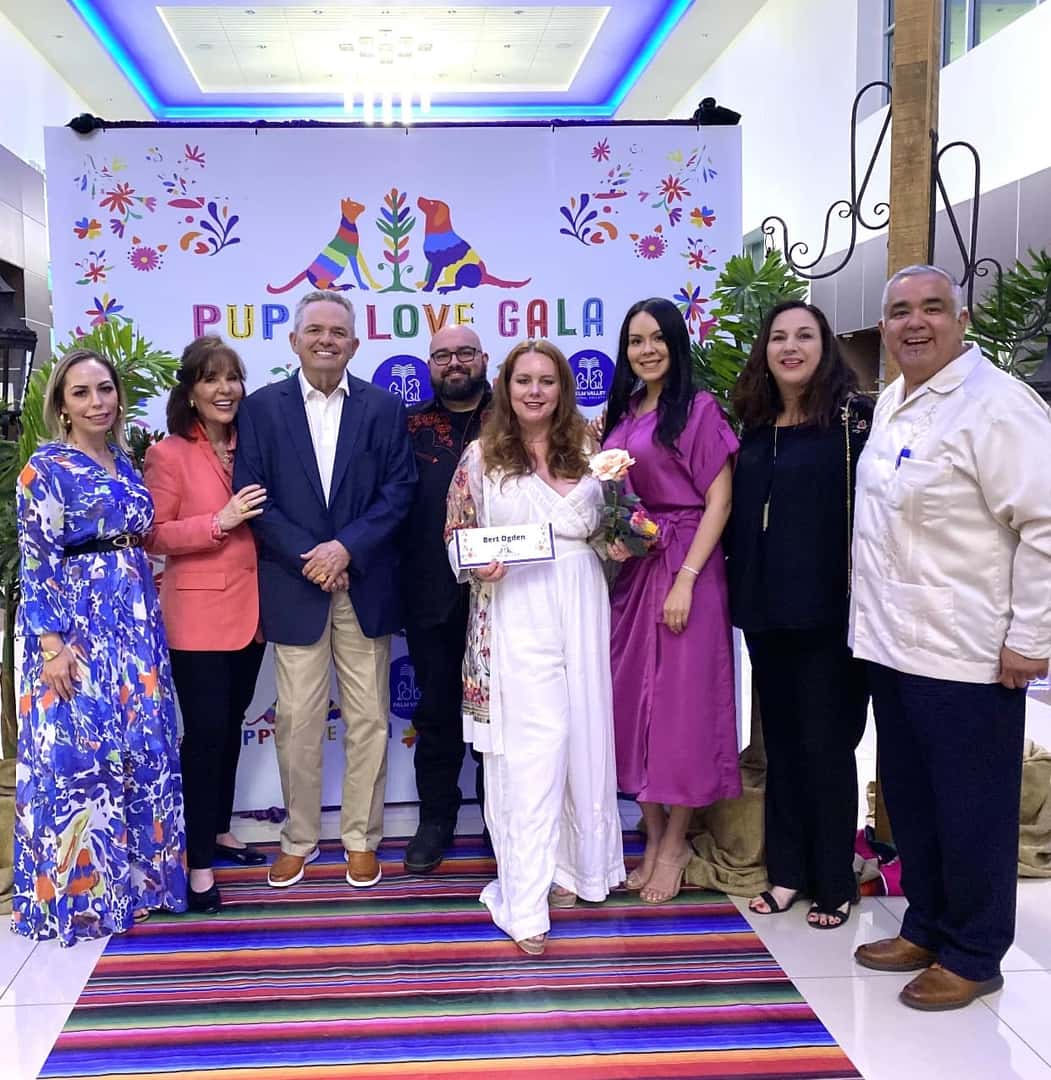 In celebration of Earth Day 🌎🌍🌏 We planted a tree at Easterseals. #earthday #dalegas #savetheplanet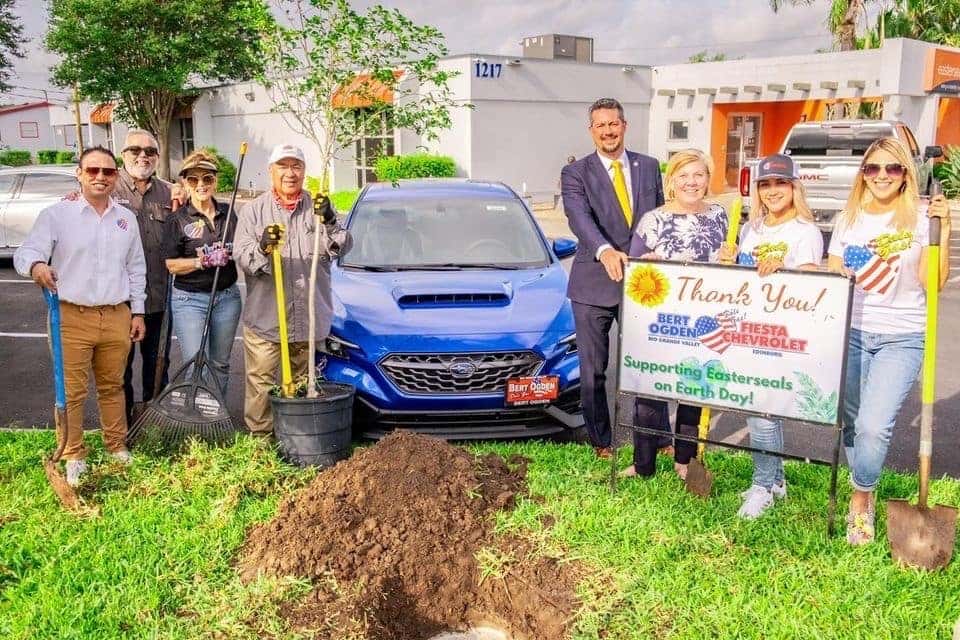 The McAllen Chamber of Commerce held their annual "ALL ABOUT WOMEN" luncheon. This event was set up to honor and spotlight some of the legendary businesswomen of McAllen. The Bert Ogden and Fiesta Auto Group is beyond proud to say that our very own CEO Natasha Del Barrio was listed among the 3 honorees. Congratulations Natasha! #Dalegas #BertOgden  #McAllenChamber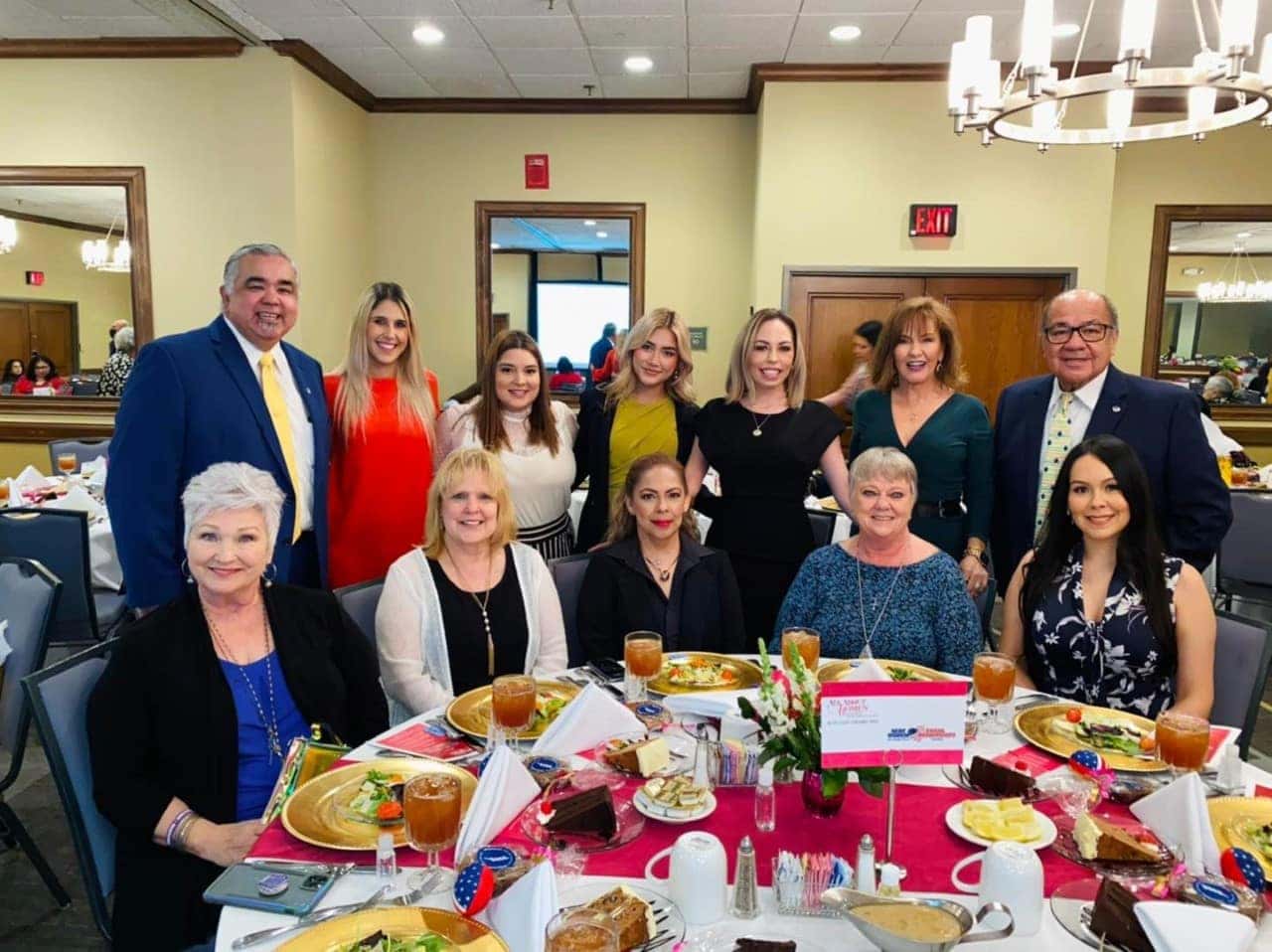 Today we honored Mr. Vackar for receiving the 2020 Chevrolet Dealer of the Year Award. Big THANKS to our Fiesta Chevrolet family for all your hard work and dedication. We are all so proud of this exemplary team!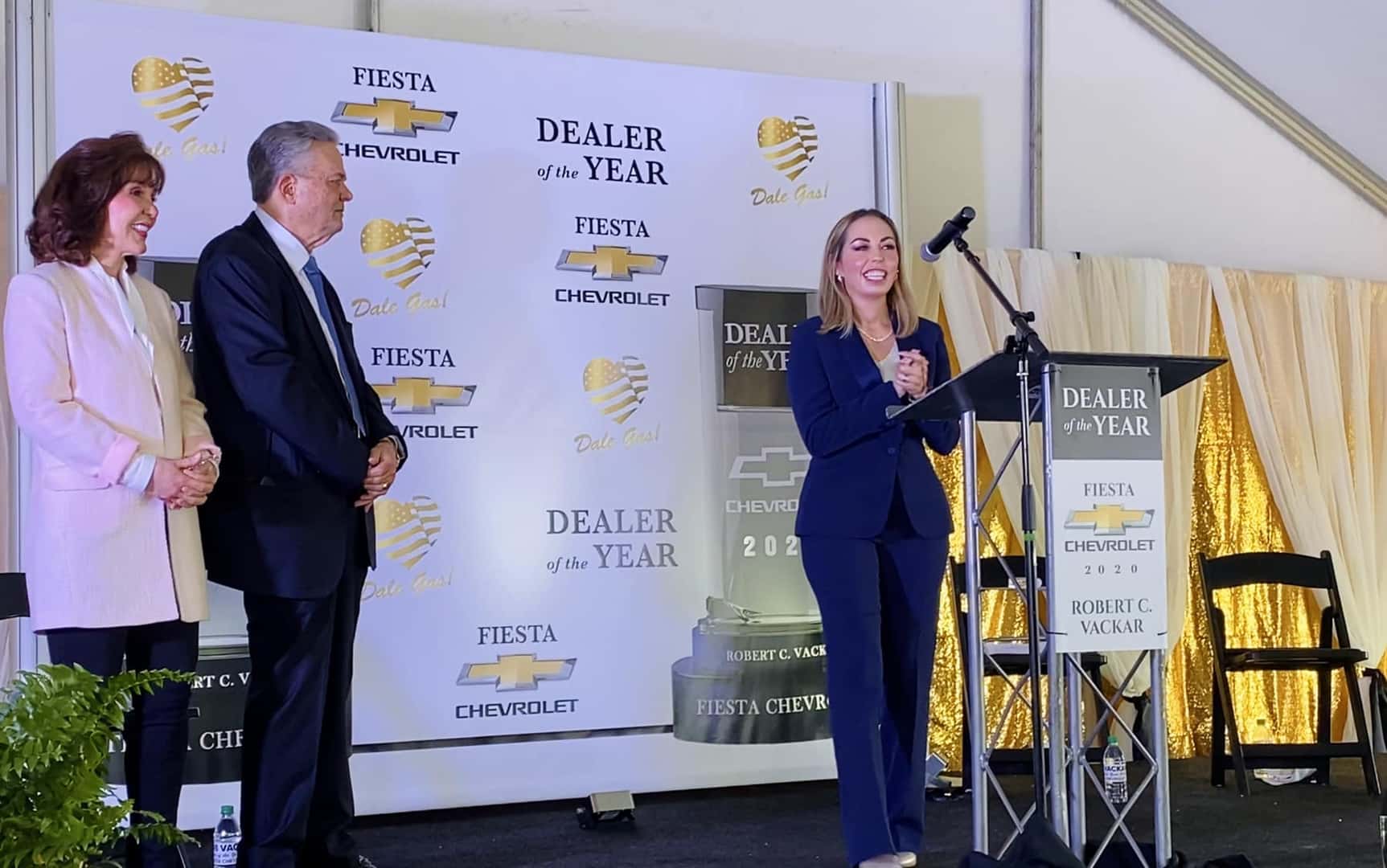 Thank you RGV, we loved seeing everyone any hearing "Dale Gas" throughout the McAllen Holiday Parade! Happy Holidays!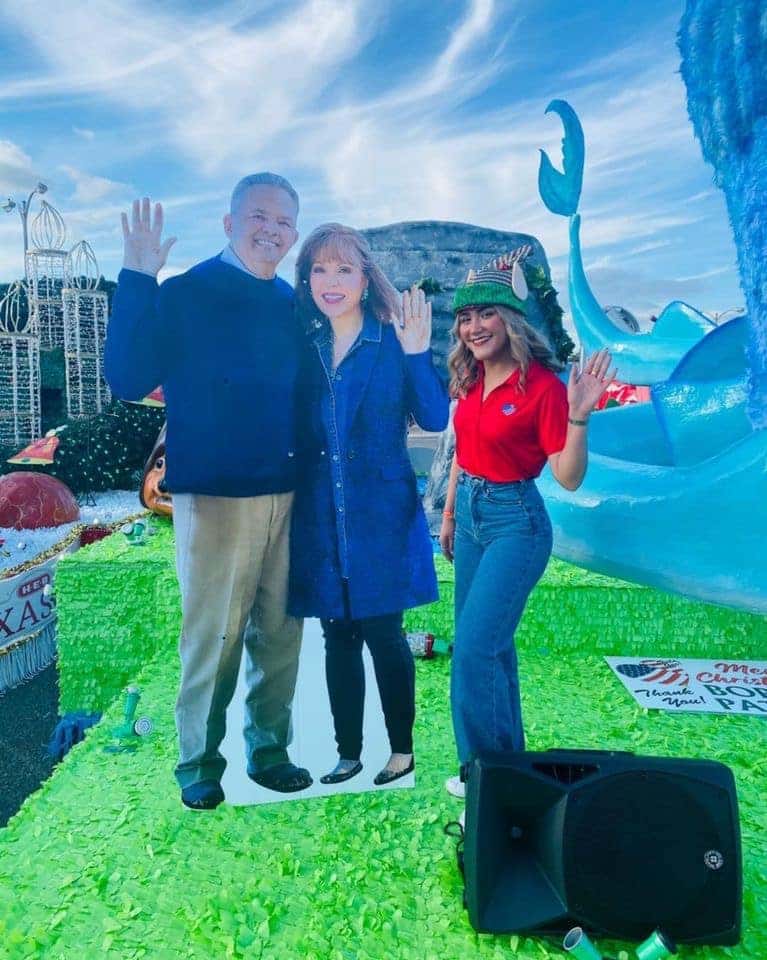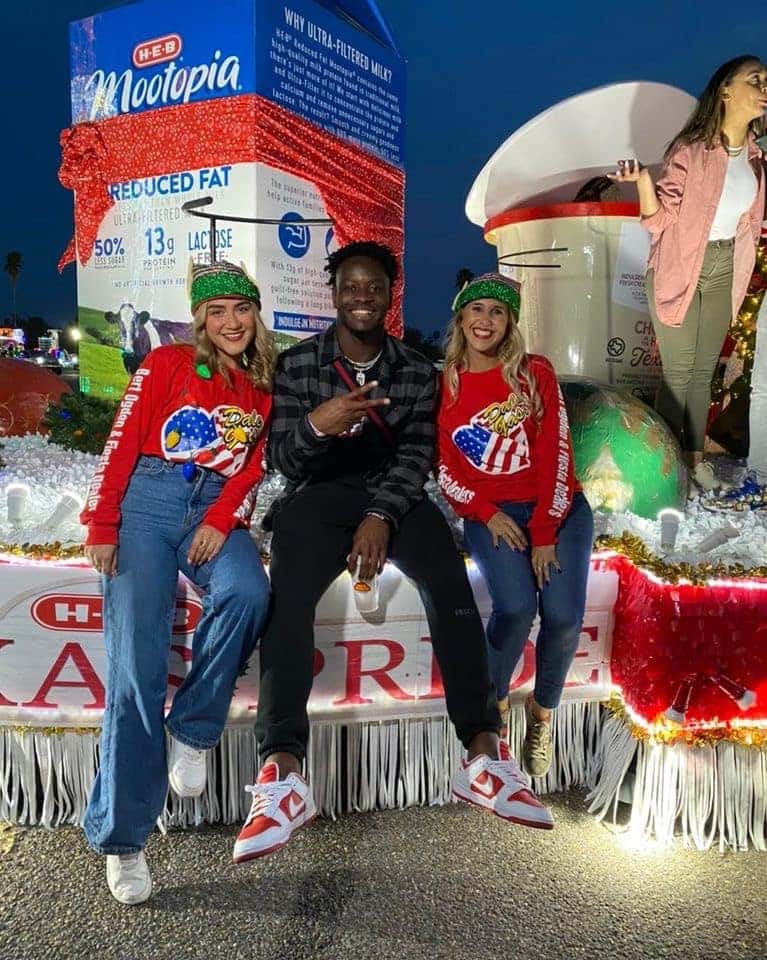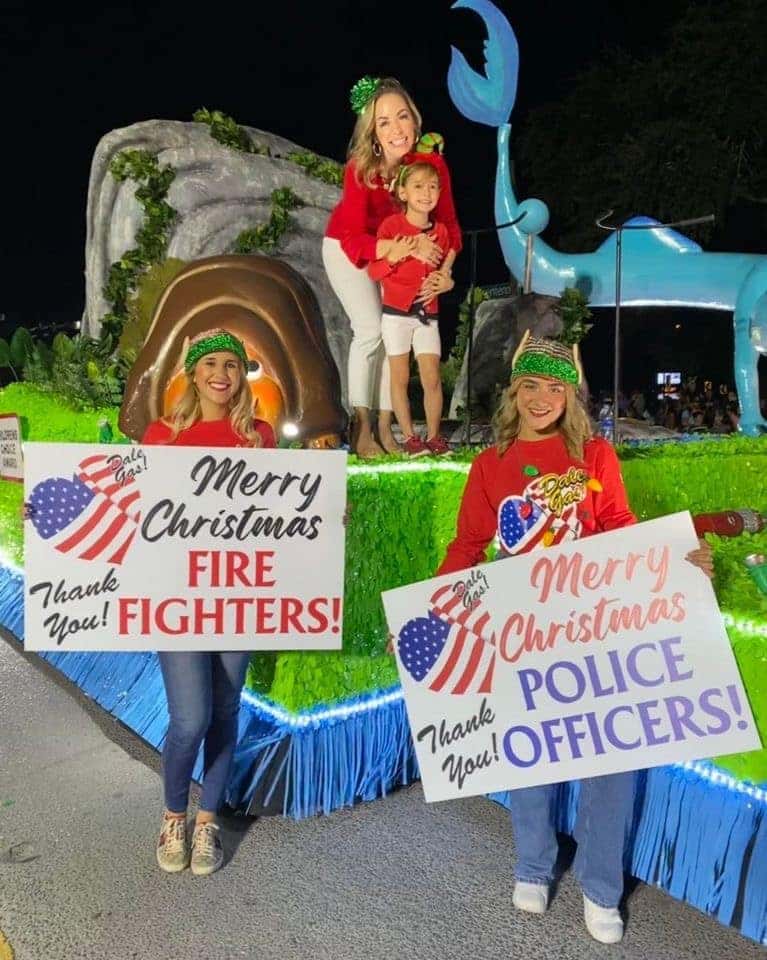 Congratulations to Breadsmith on your grand opening and ribbon cutting. Thank you for allowing Bert Ogden to be part of your special day ? Wishing you much success and thank you for the delicious bread.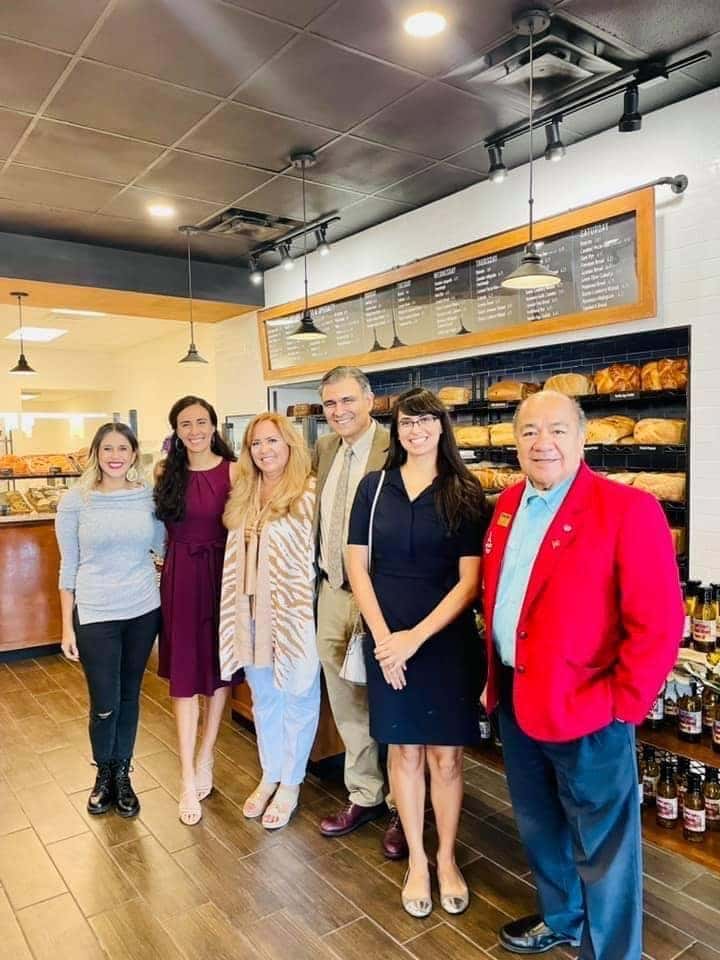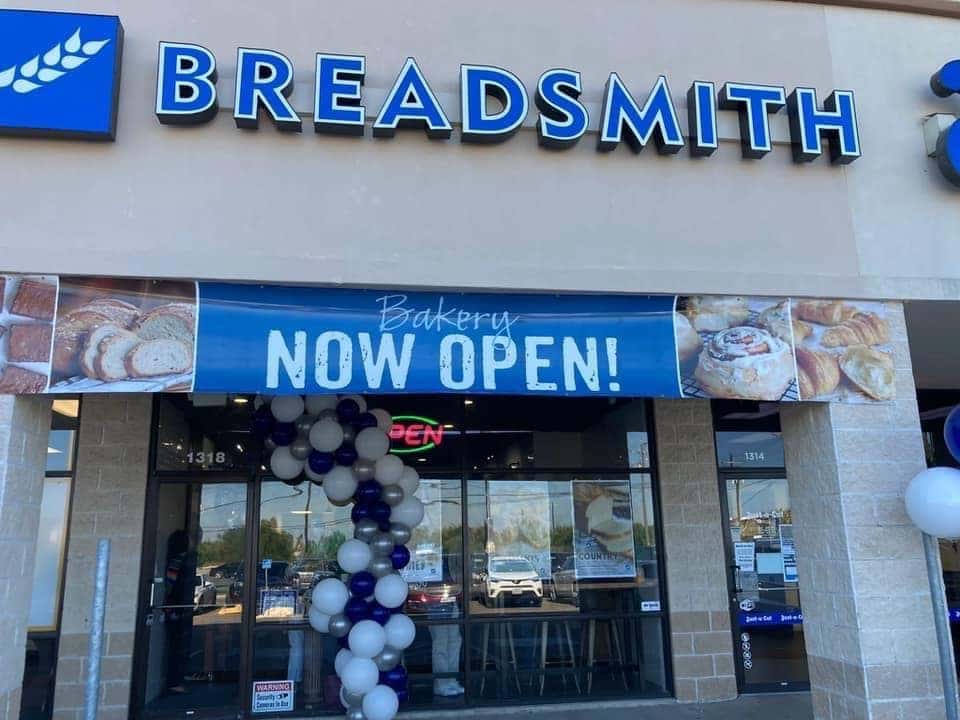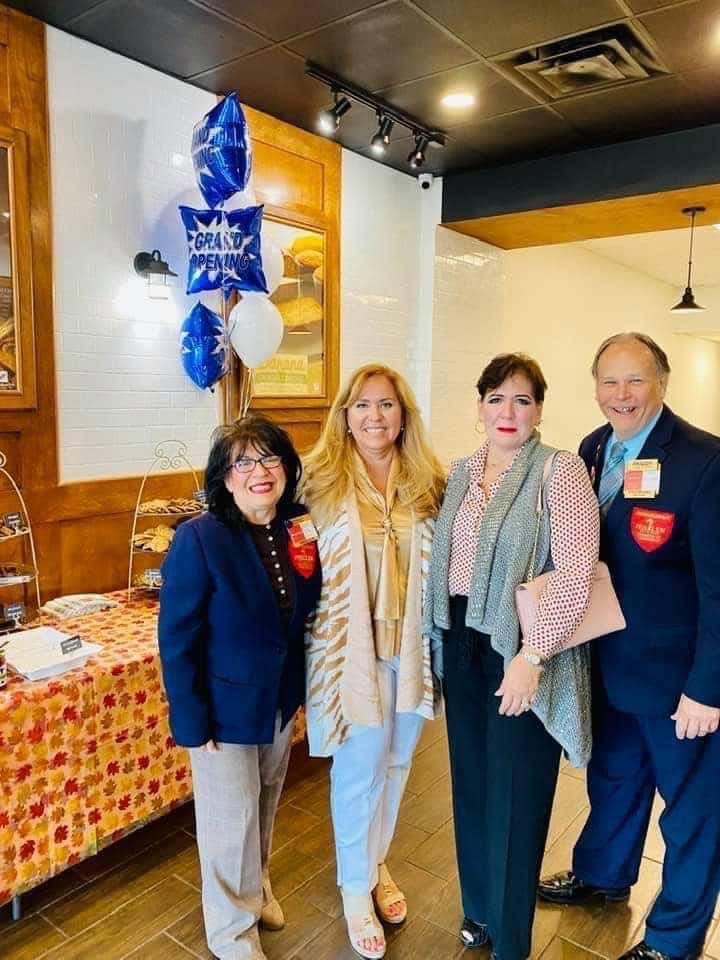 We had the opportunity to join the McAllen Chamber ribbon cutting for Frontier Direct Care. Thank you for providing affordable health care and allowing us to share in your special day! Congrats ? #dalgas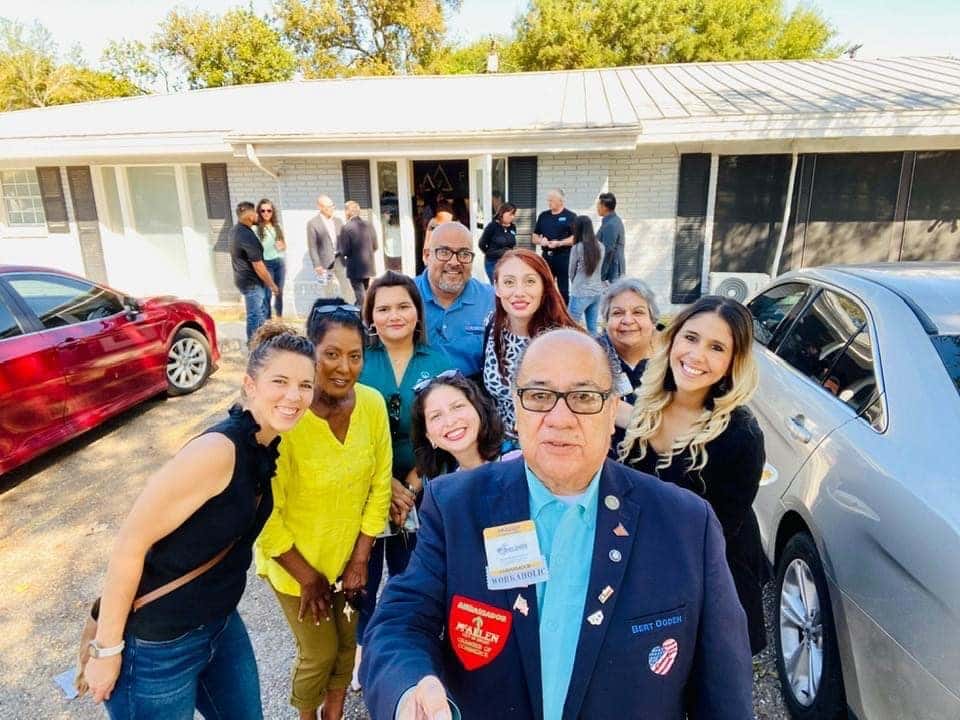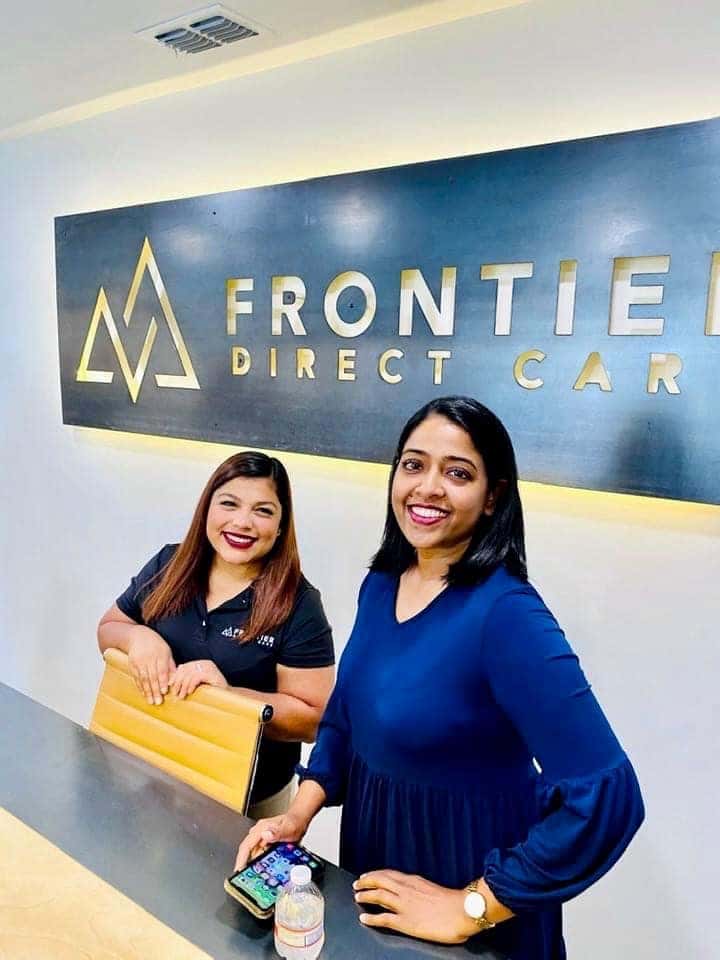 ROBERT C. VACKAR DONATES TO UTRGV IN HONOR OF HIS SISTER
Robert C. Vackar, a successful automobile dealer in the Rio Grande Valley, added $900,000 to the Susan Lewis Vackar Clark Endowed Memorial Scholarship, established in tribute to Mr. Vackar's late sister, an elementary school teacher and a 1963 graduate of then Pan American College.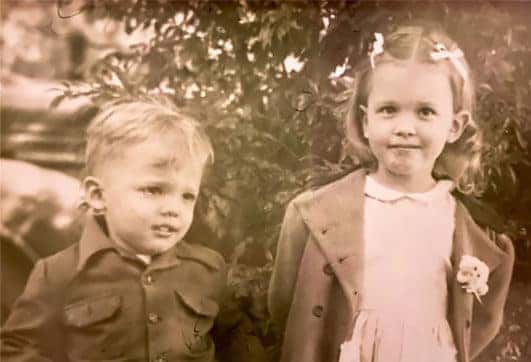 DHR Health Childhood Awareness GO GOLD WALK!! Johnny Rodriguez walked on behalf of Janet Vackar in memory of Yoli Garza & Javier Martinez.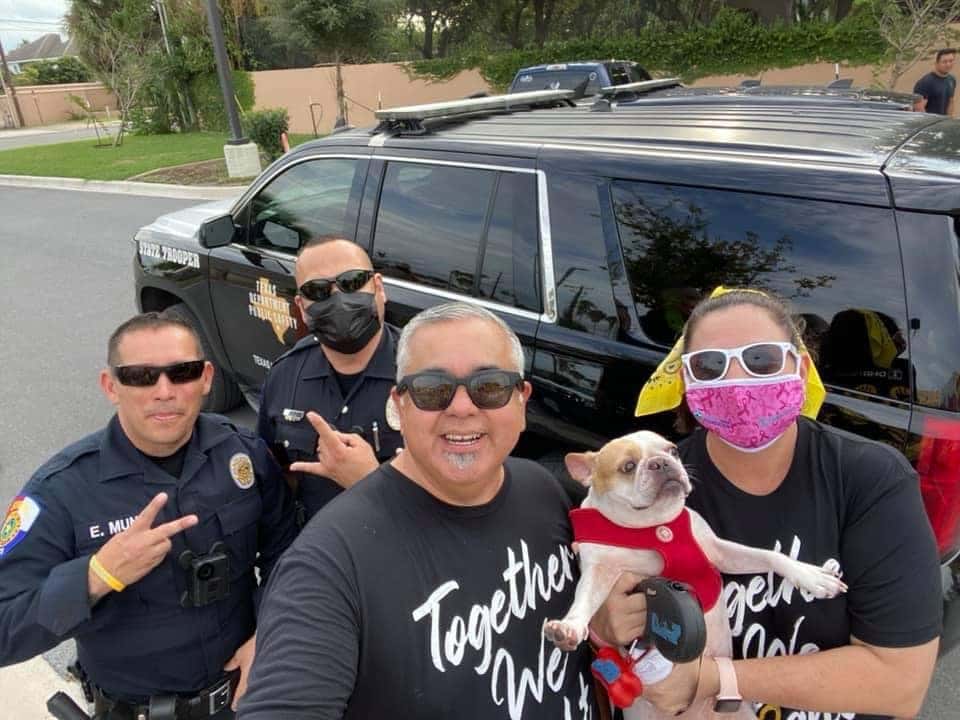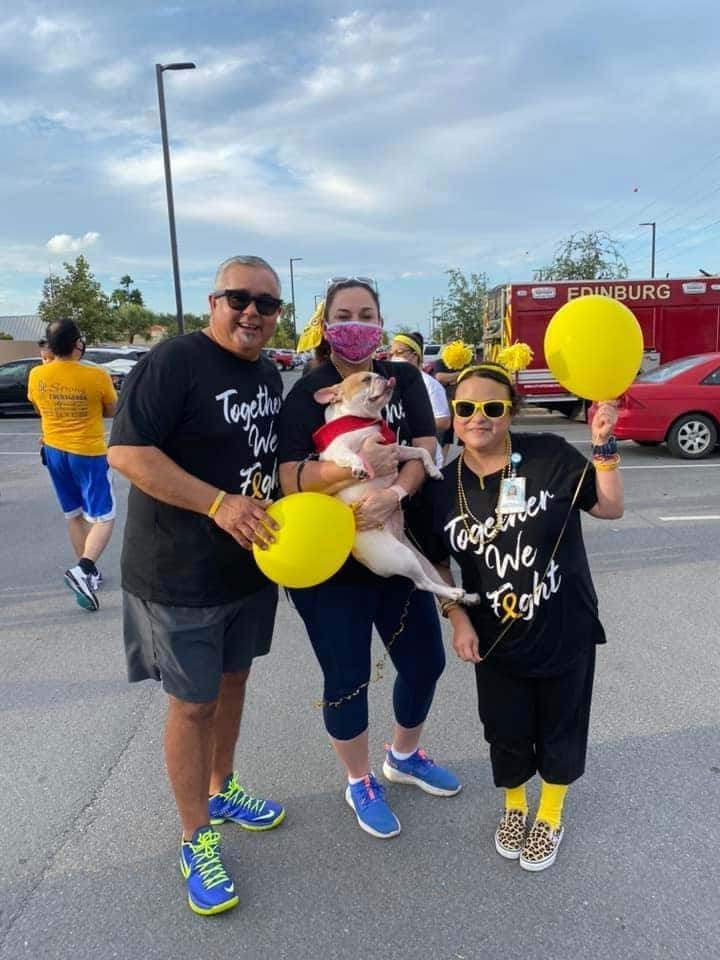 The Greater Mission Chamber of Commerce Buenas Tardes Luncheon. Community Leader Spotlight!!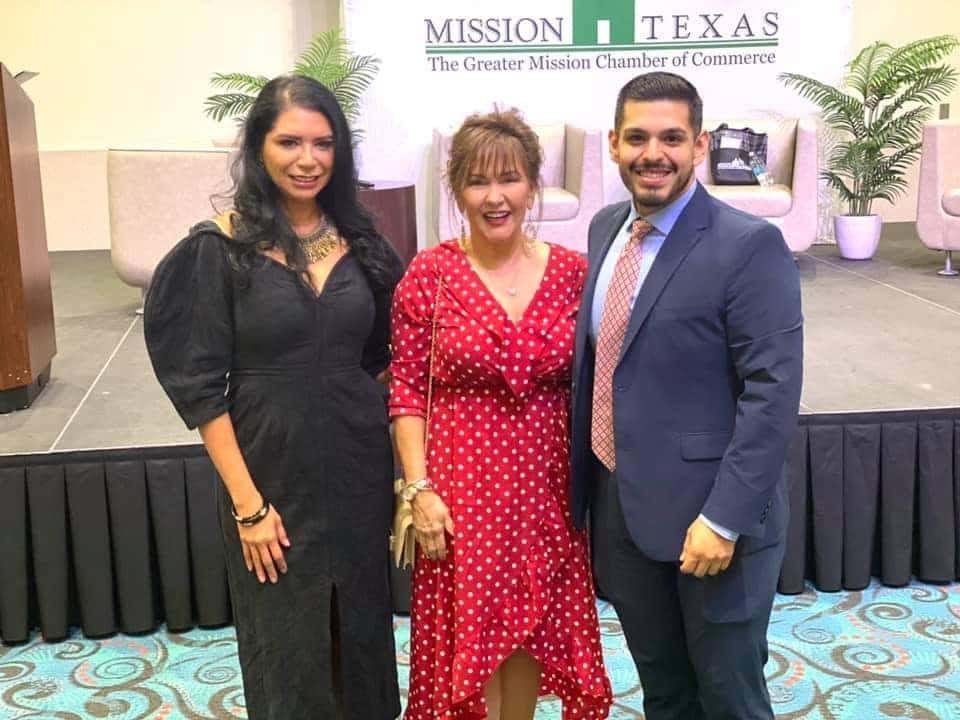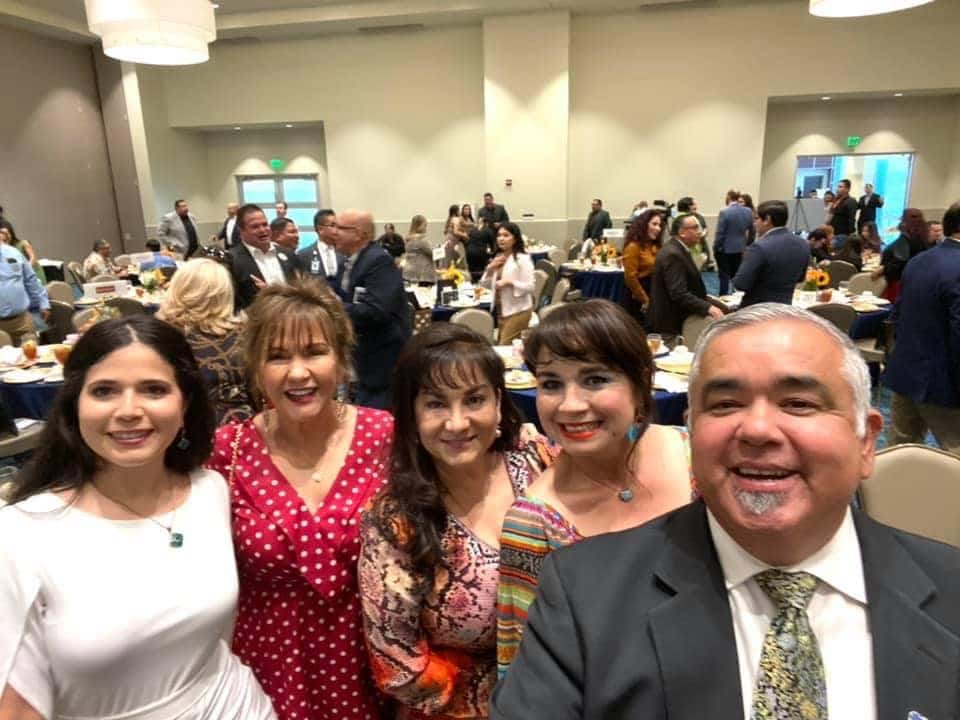 Idea Public Schools Dinner Gala & Auction Under the Stars!!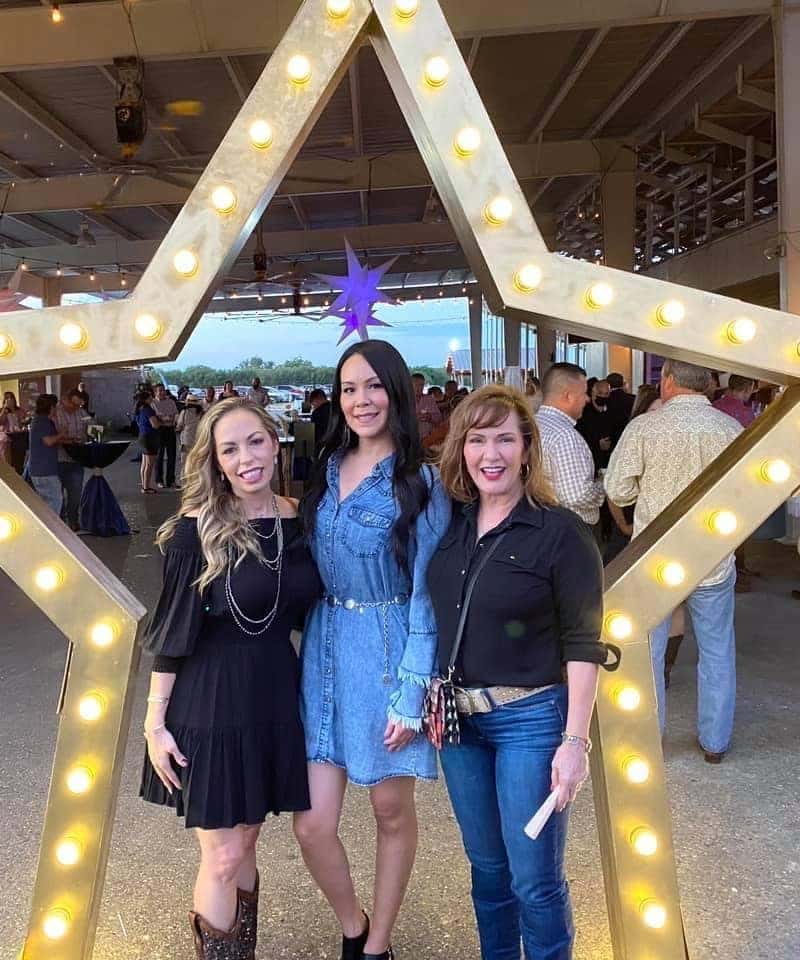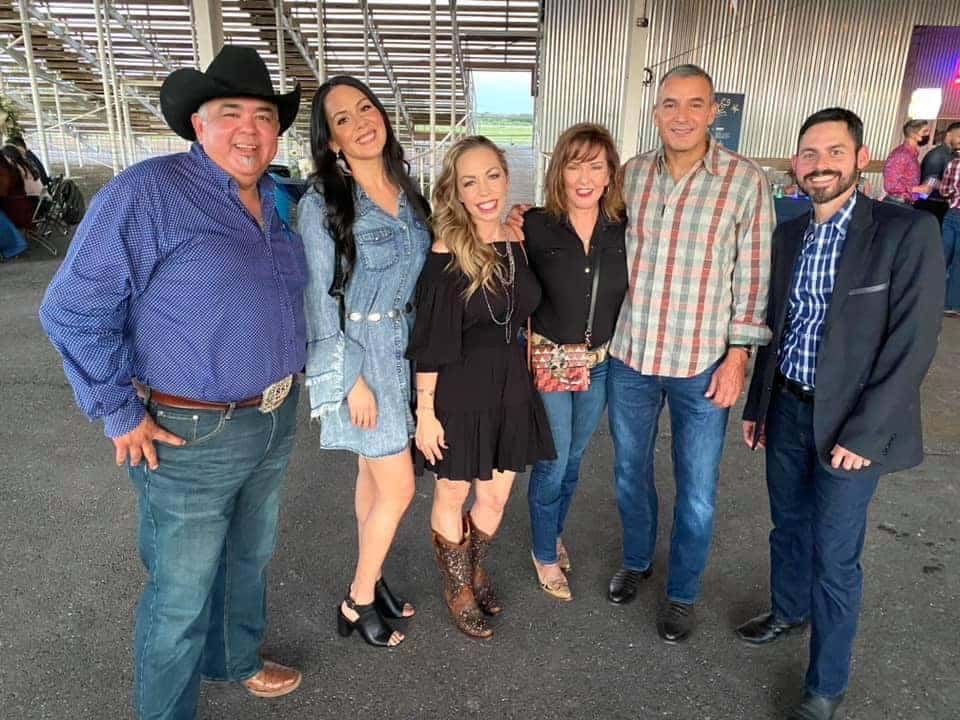 Bertie had an awesome time at  the 30th Annual Texas Hunters & Sportsman's Expo. He gave away cool gadgets and Bert Ogden merch!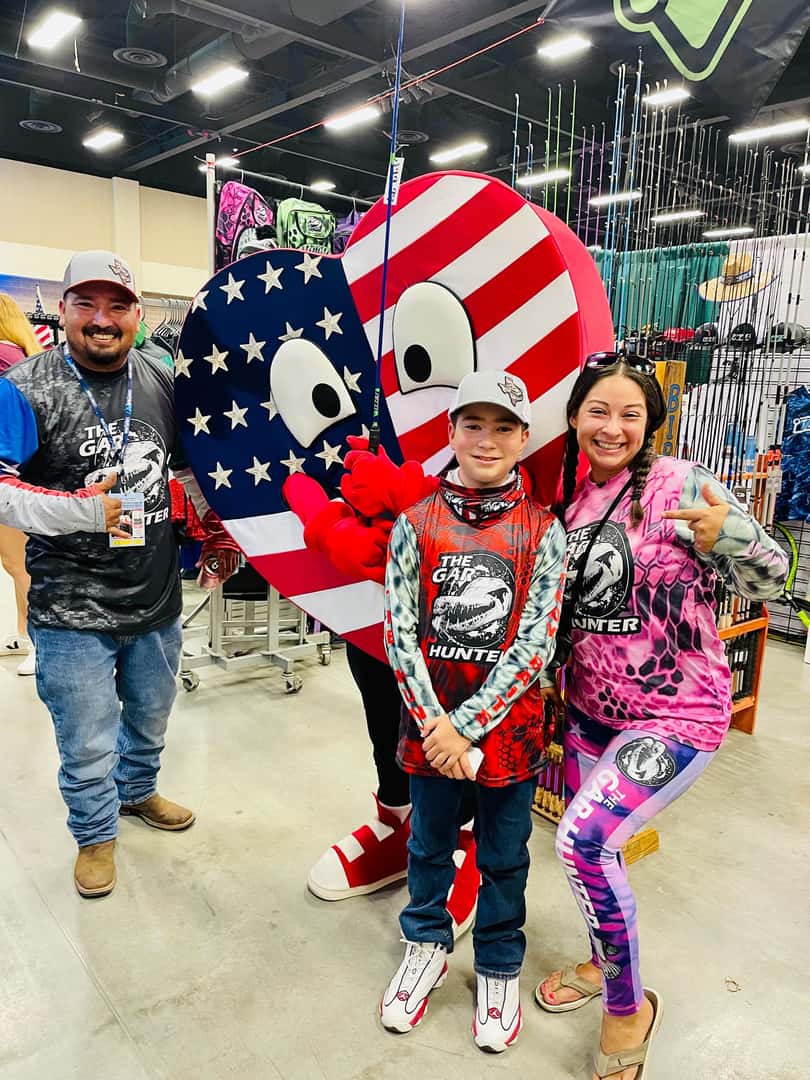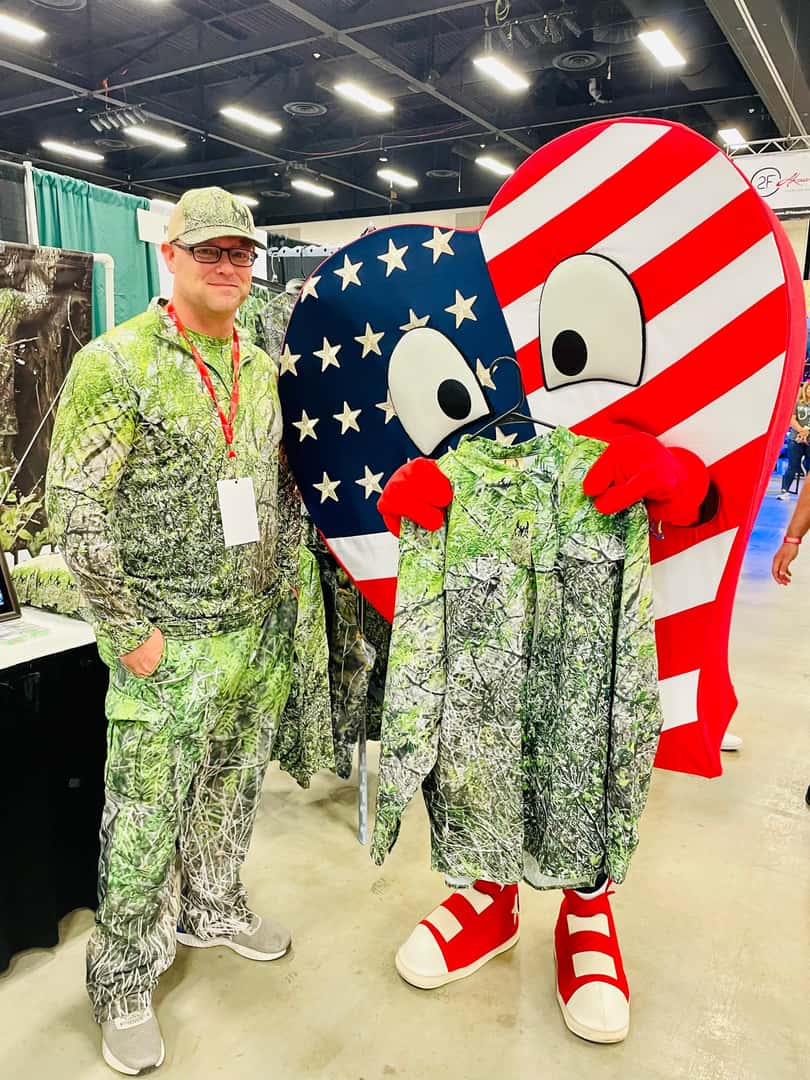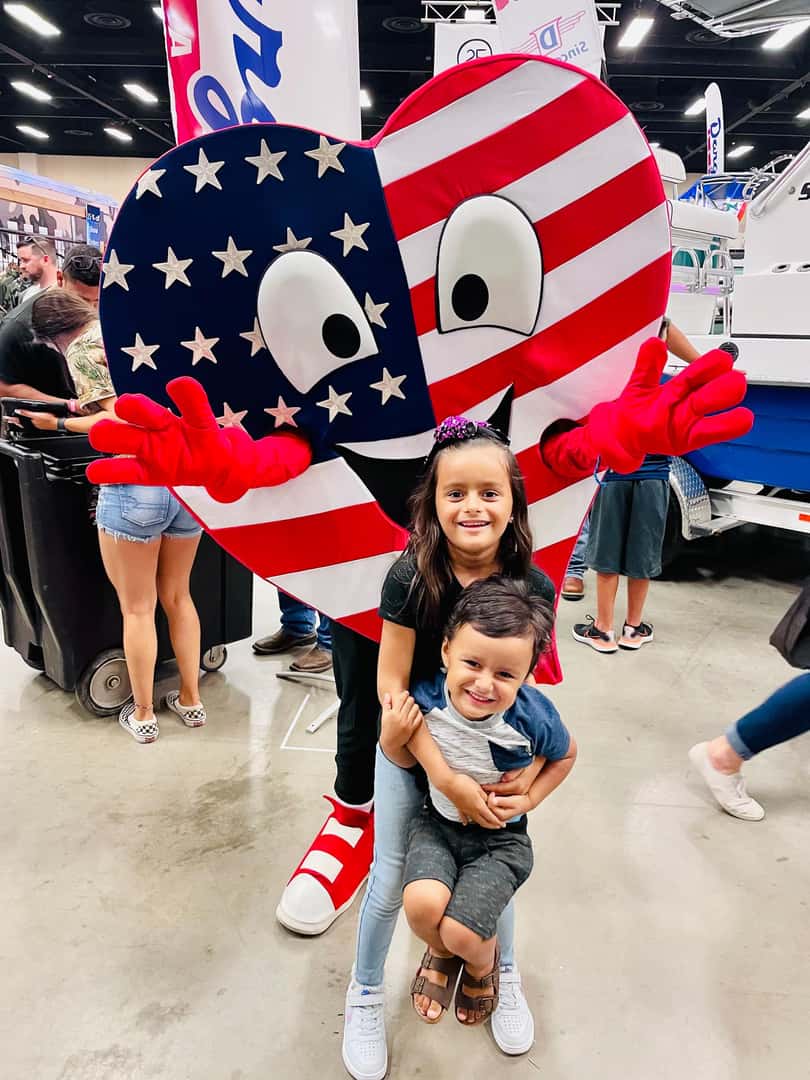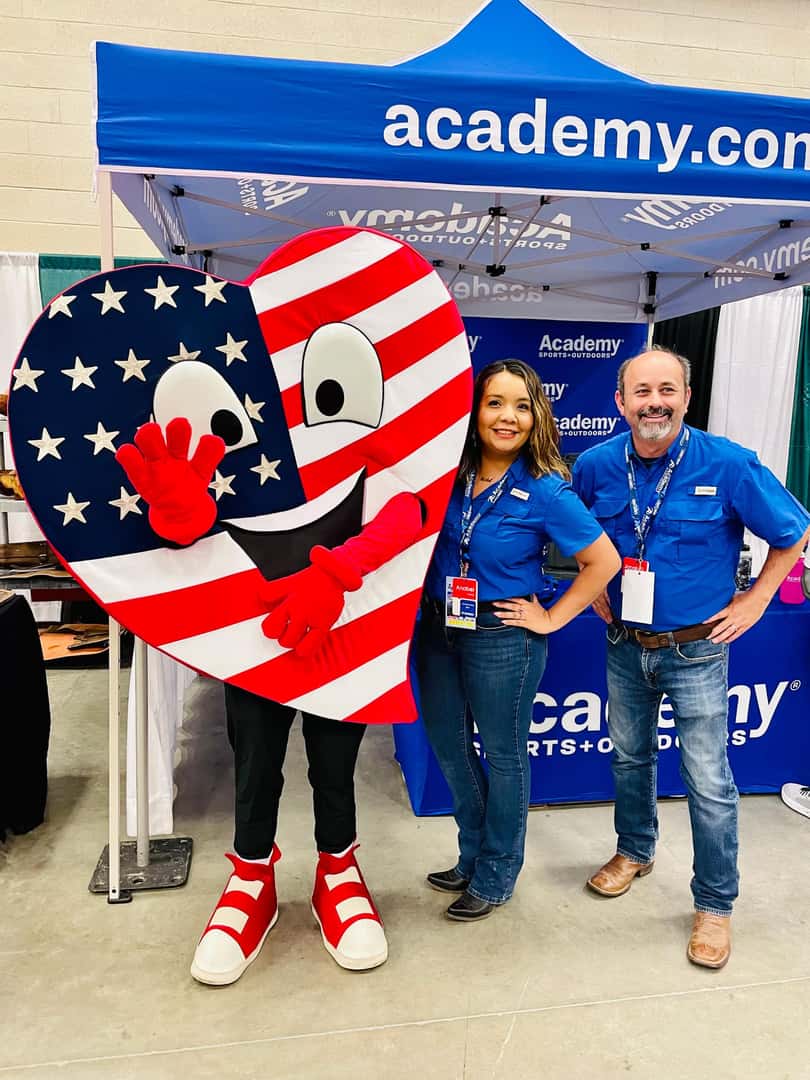 Congratulations DHR Health Trauma Center on your Grand Opening & Ribbon Cutting Celebration of the New Trauma Resuscitation Unit. #DaleGas #BertOgden #DHRHealth #NewTraumaResuscitationUnit #ThankYouToAllFirstResponders #DRS #EMS #LawEnforcement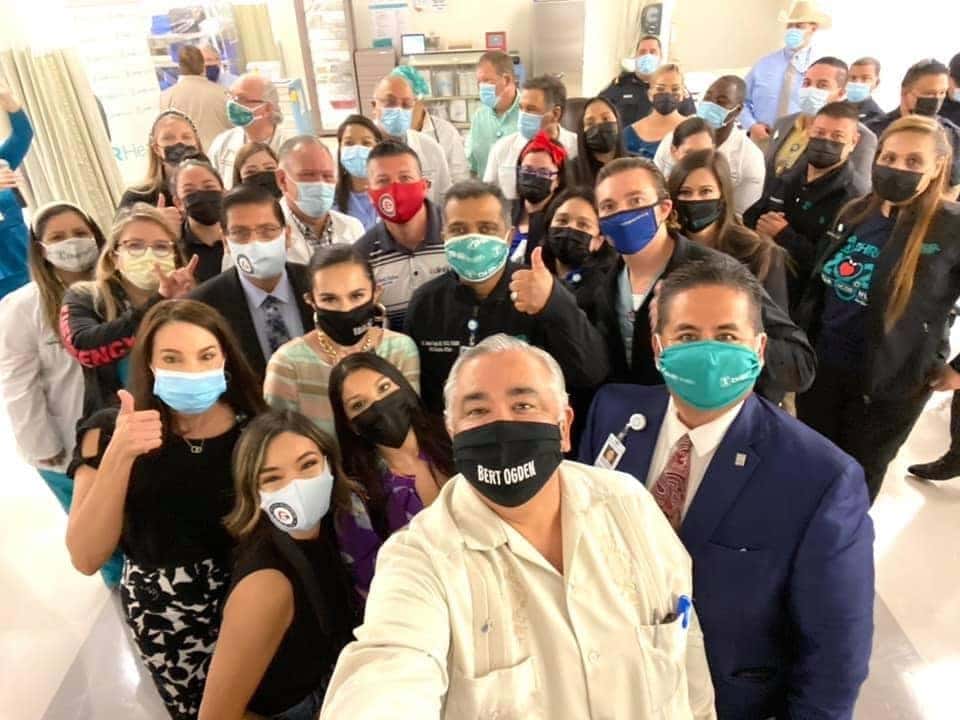 Groundbreaking Ceremony for Vanguard Academy Beethoven Early College High School. #DaleGas #EdinburgChamber #BertOgden #VanguardAcademy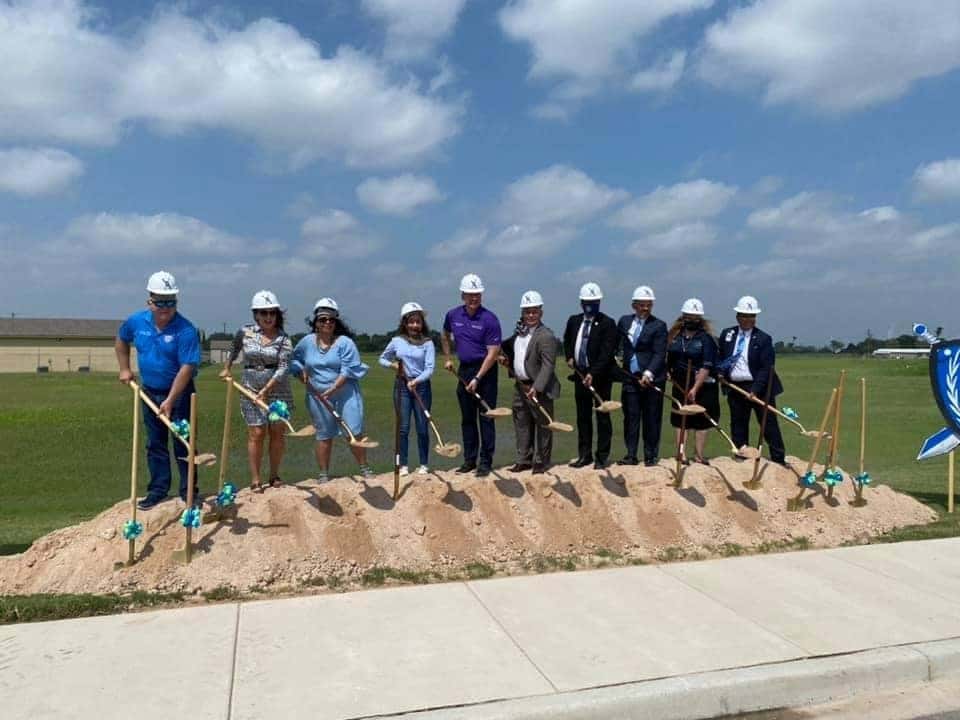 Competition for a cause… The "Battle of the Badge," is back! A friendly competition between our Mission FD and Mission Police Department is set for June 15. First responders will host a drive to help replenish our local blood banks. Who will recruit the most donors? Whoever collects the most units of blood wins! #FriendlyFaceOff #GreatCause Sponsored by Bert Ogden Auto Group
Amazing turnout for the Food Bank RGV Painting Party & BBQ. Thank You to the Radisson and Omar & Norma Guevara for hosting a great event. #TheBowlsAreBack #DaleGas #BertOgden #EverythingHappensAtTheRaddison #NHPO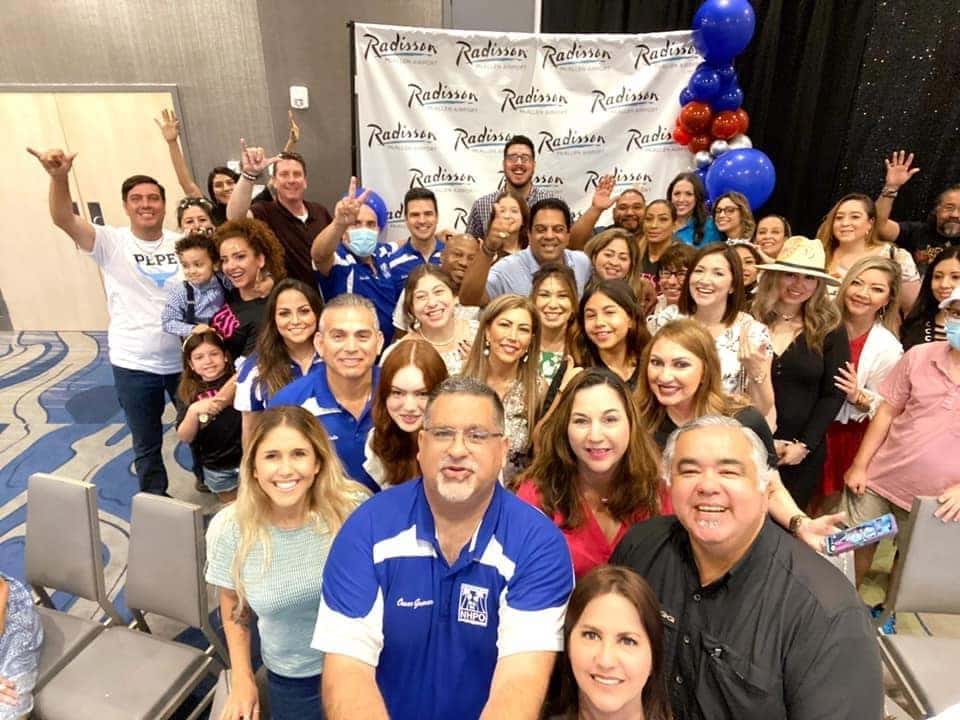 Congratulations GR Fresh on the Inauguration Ceremony of your new Facility with McAllen EDC!! #DaleGas #BertOgden #GRFresh

Pharr EDC Industry Mixer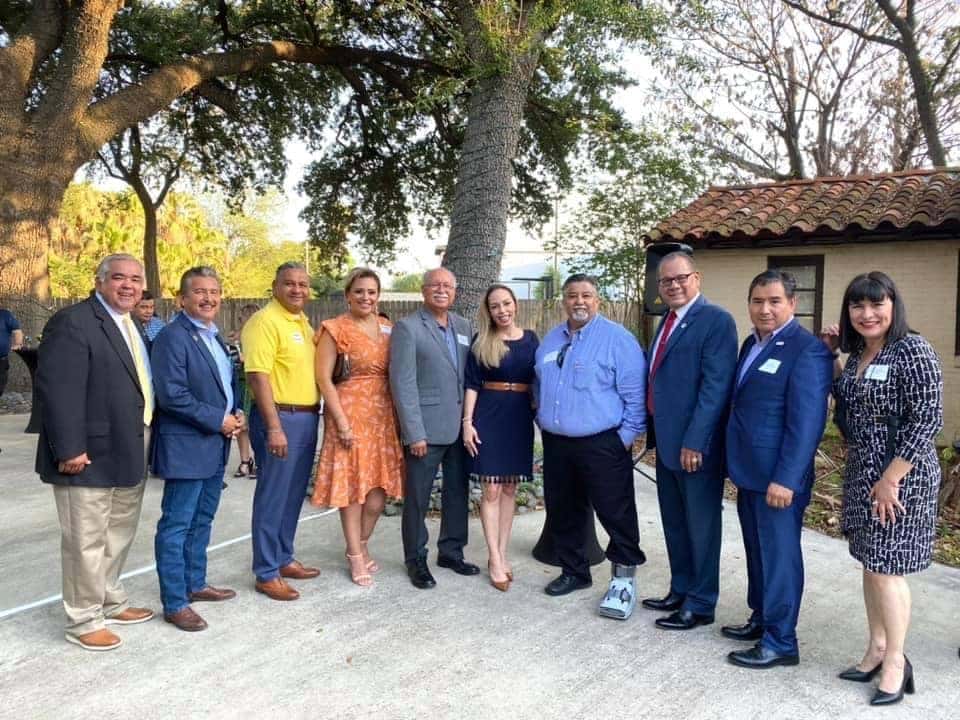 Honoring our fallen heroes.. Mission Police Department commemorated National Police Week with a Police and Fire Memorial Ceremony today. The organization paid tribute to the numerous first responders across our country who have died in the line of duty, including our recent fallen, Cpl. Speedy Espericueta and Officer Jorge Cabrera. #Officer416 #MissionMourns #ThisIsForSpeedy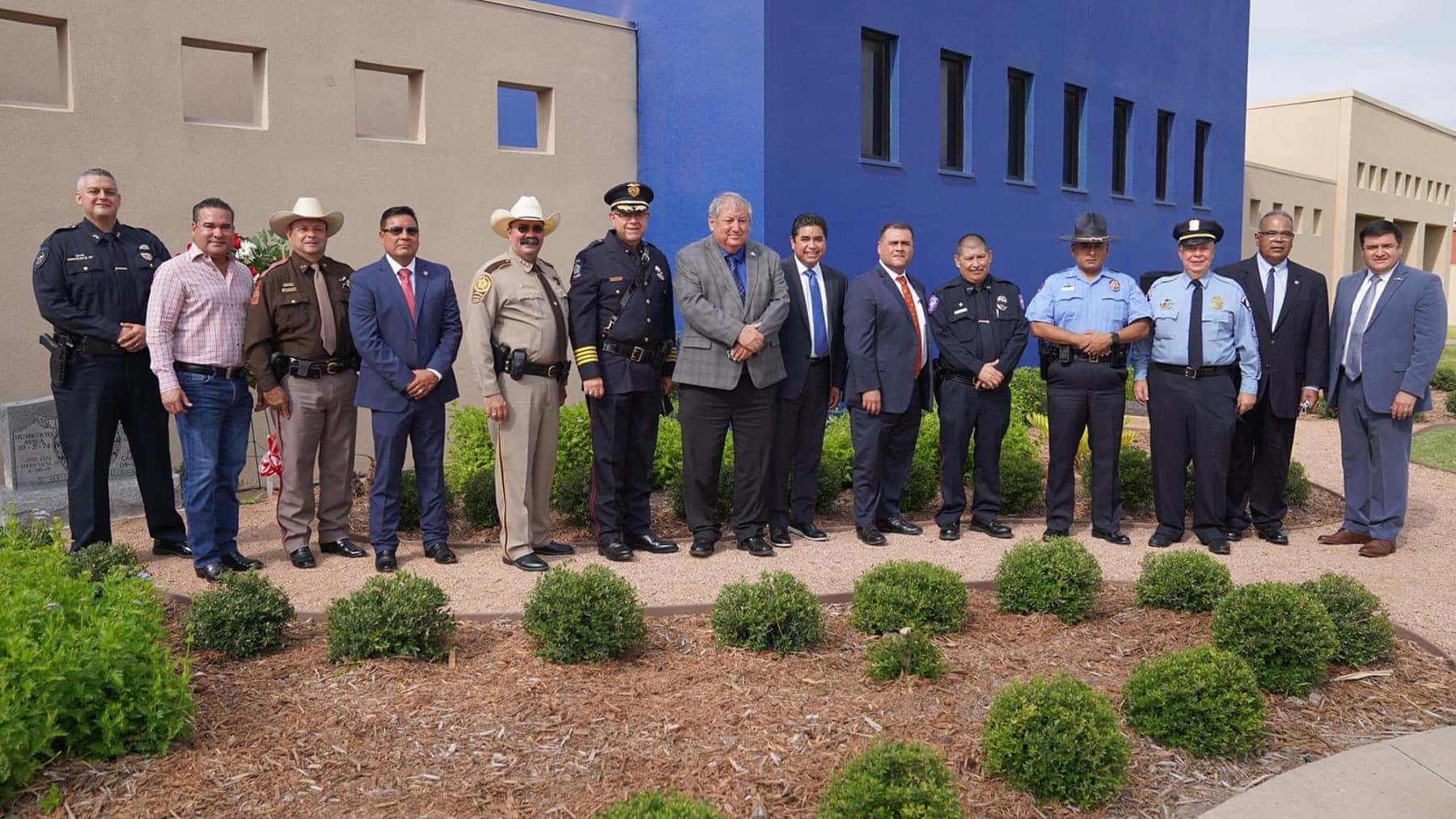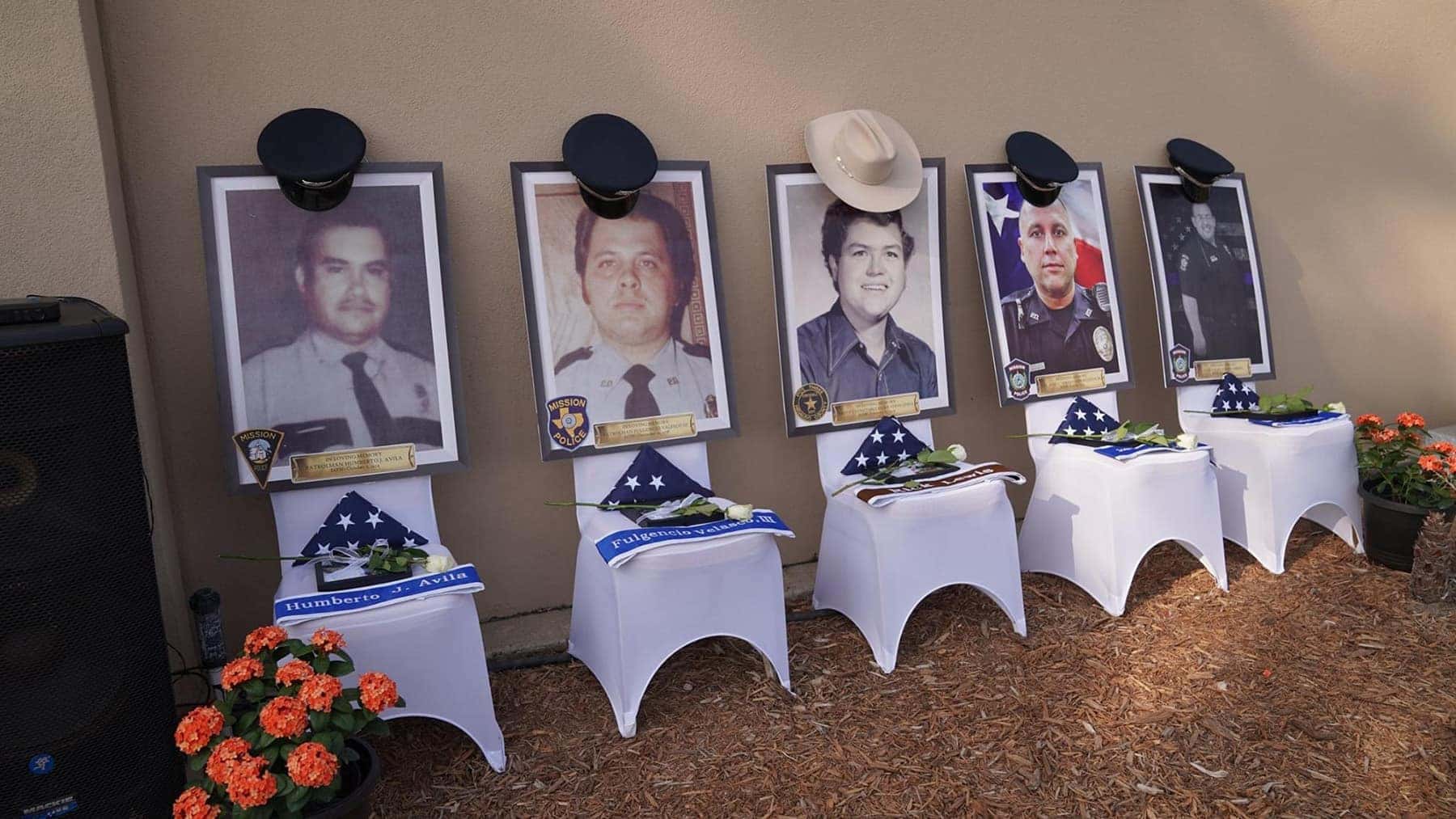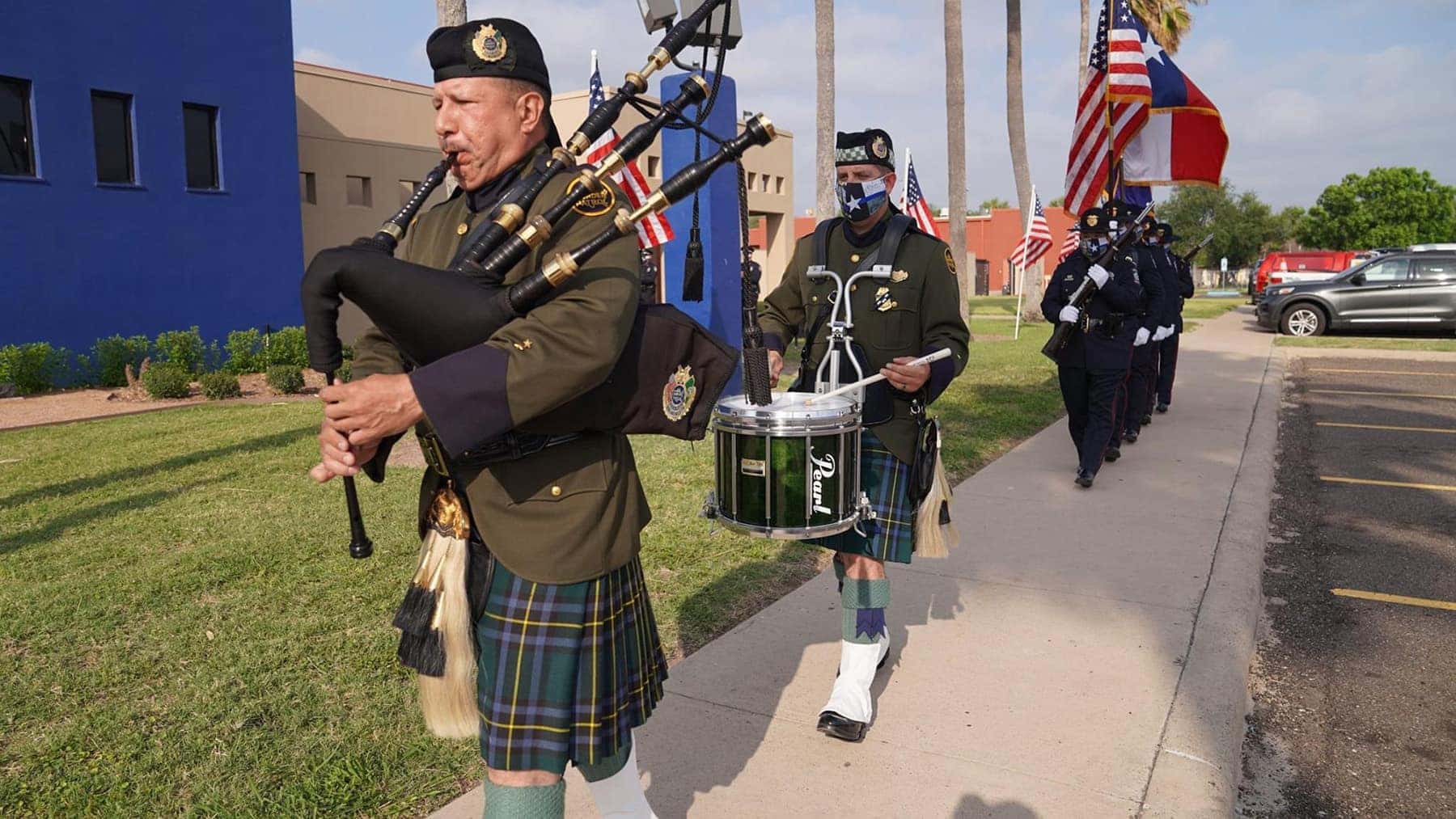 We are so honored to have participated in The Mass Food Distribution 4.0 hosted by The Food Bank of the Rio Grande Valley & Bert Ogden Arena, Thank you Rio Grande Valley for coming together to help our community!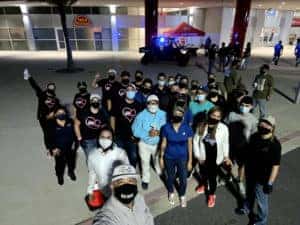 Congratulations to our very own, Jorge Gutierrez, Corporate Strategist! Jorge has been named one of the Top 40 under 40 in the automotive industry, by Automotive news! Jorge, on behalf of all of us here at the Bert Ogden and Fiesta Dealerships, we send out a very heartfelt thank you for your commitment to our company and the pride you take in your job everyday!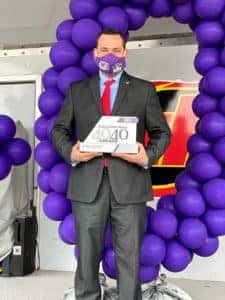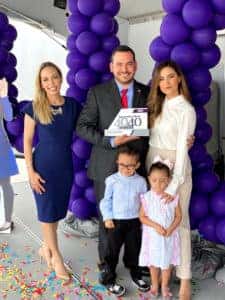 The McAllen Holiday Parade was a success! Did you all catch our the Bert Ogden float? It was an incredible experience to say the least. Here are some of the amazing moments during the parade! #DaleGas #holidayseason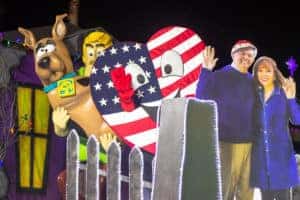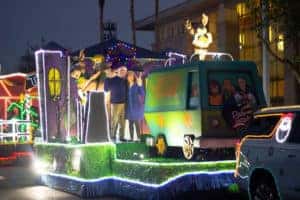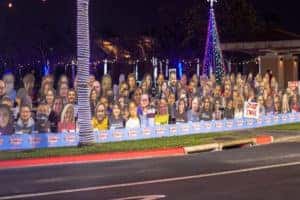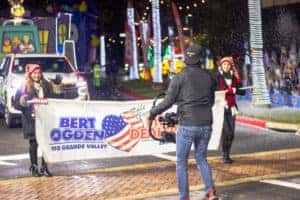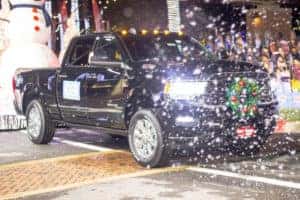 On behalf of Robert C. Vackar and the Bert Ogden Auto Group at a time when the needs of others and the need to help are equal. We here at The Bert Ogden Auto Group of RGV are honored to support and do our part to help make a difference in the lives of our valley kids by donating toys to Easterseals of RGV. Join us this holiday season and spread some kindness and joy. It's good for the soul. #DaleGas  #BertOgden #Easterseals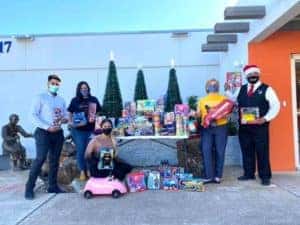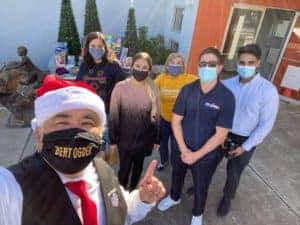 UTRGV BSM Holiday Cheer Event!! Today Marsha, Augie and Johnny volunteered serving International students attending UTRGV. The Bert Ogden Auto Group sponsored this great event!! #DaleGas #UTRGV #BSM #MerryChristmasFriends #SharingTheLove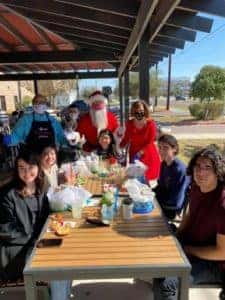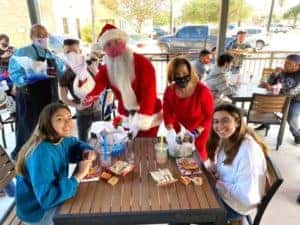 Mission Police Department/Speedy Memorial Foundation Blue Santa Toy Giveaway. In conjunction with Driscoll children's hospital, Bert Ogden Auto Group was happy to help out!! #DaleGas #BertOgden #MissionPD #SpeedyMemorialFoundation #MerryChristmasFriends




Bert Ogden & Fiesta Dealerships Love Our Teachers! Thank you for all you do!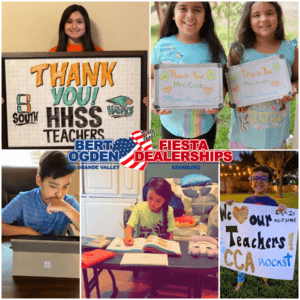 McAllen Chamber of Commerce Monthly Meeting

Edinburg Chamber of Commerce Press Conference for Fiesta Chevy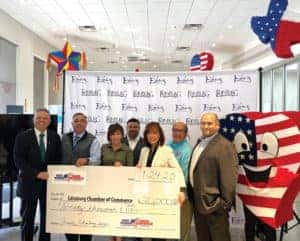 Fiesta Nissan's Hot Wheels Event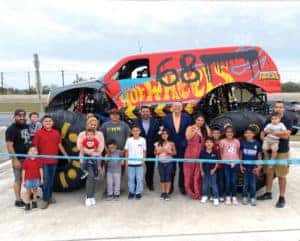 McAllen Chamber Ambassadors Monthly Mixer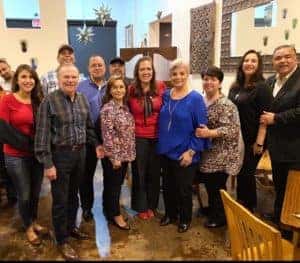 Edinburg Chamber Ribbon Cutting for GCAM Plasma

Bert Ogden BMW Christmas Party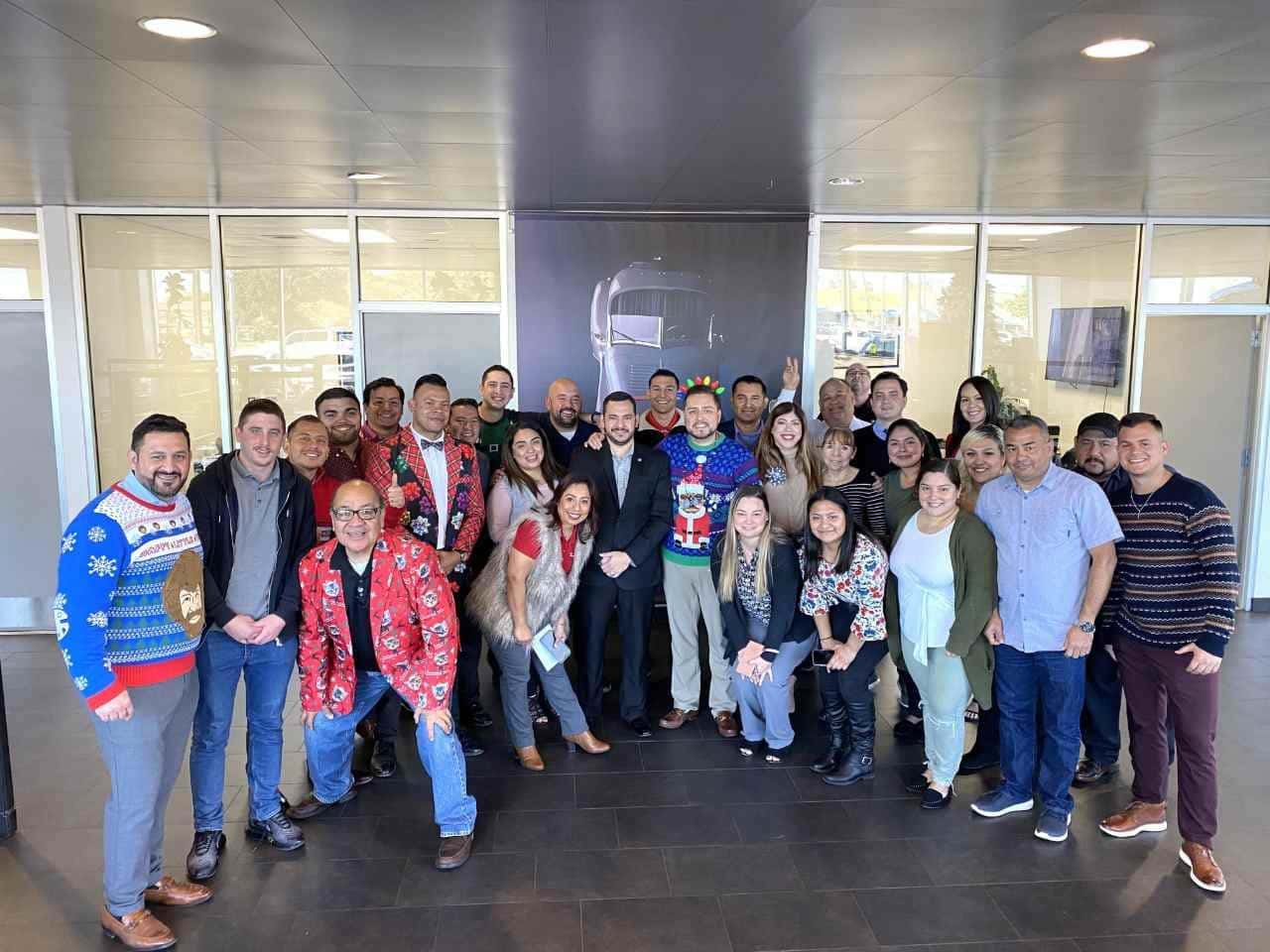 BO & Fiesta Nissan Christmas Party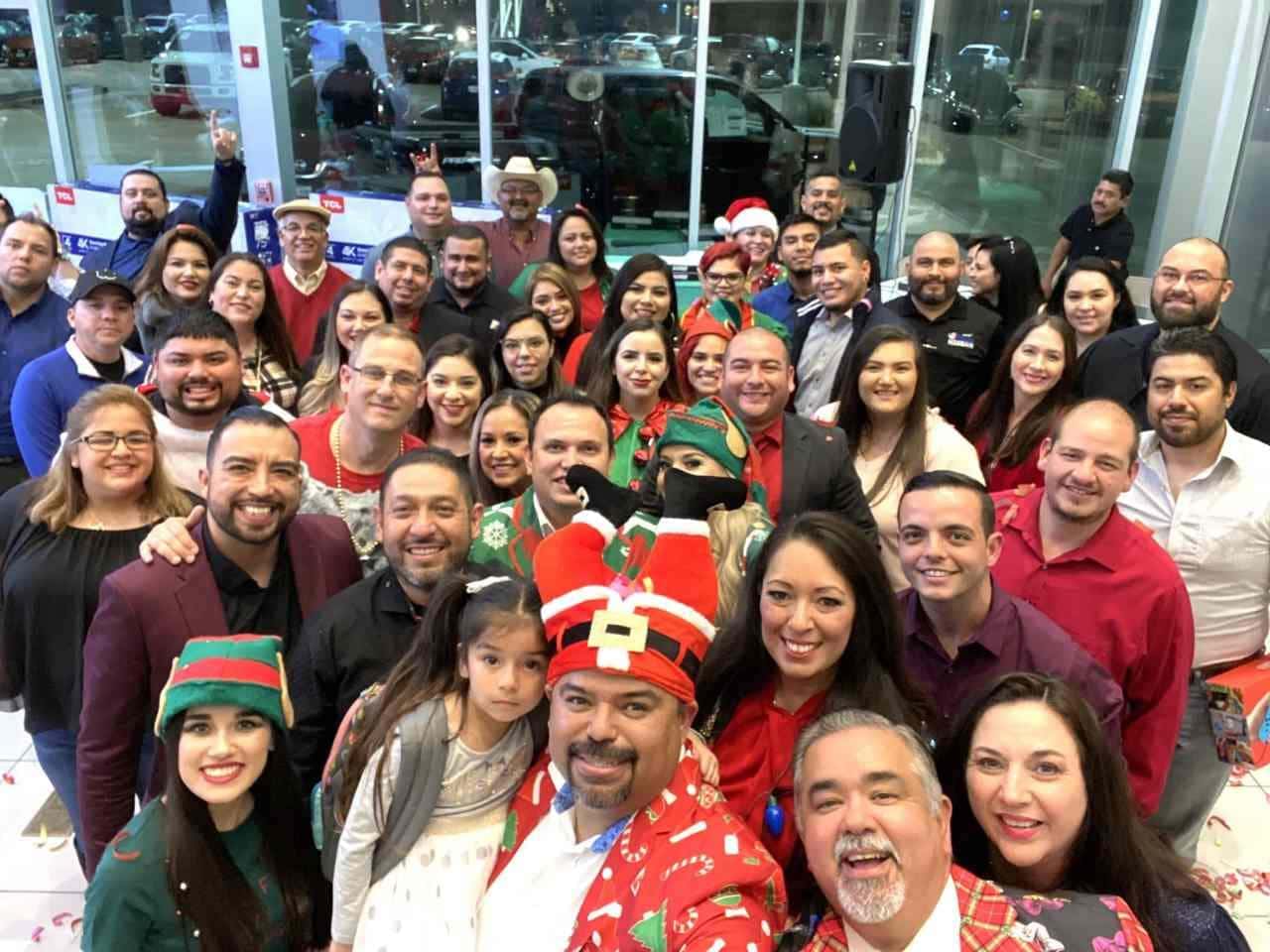 Bert Ogden Chevrolet Cadillac Maserati Christmas Party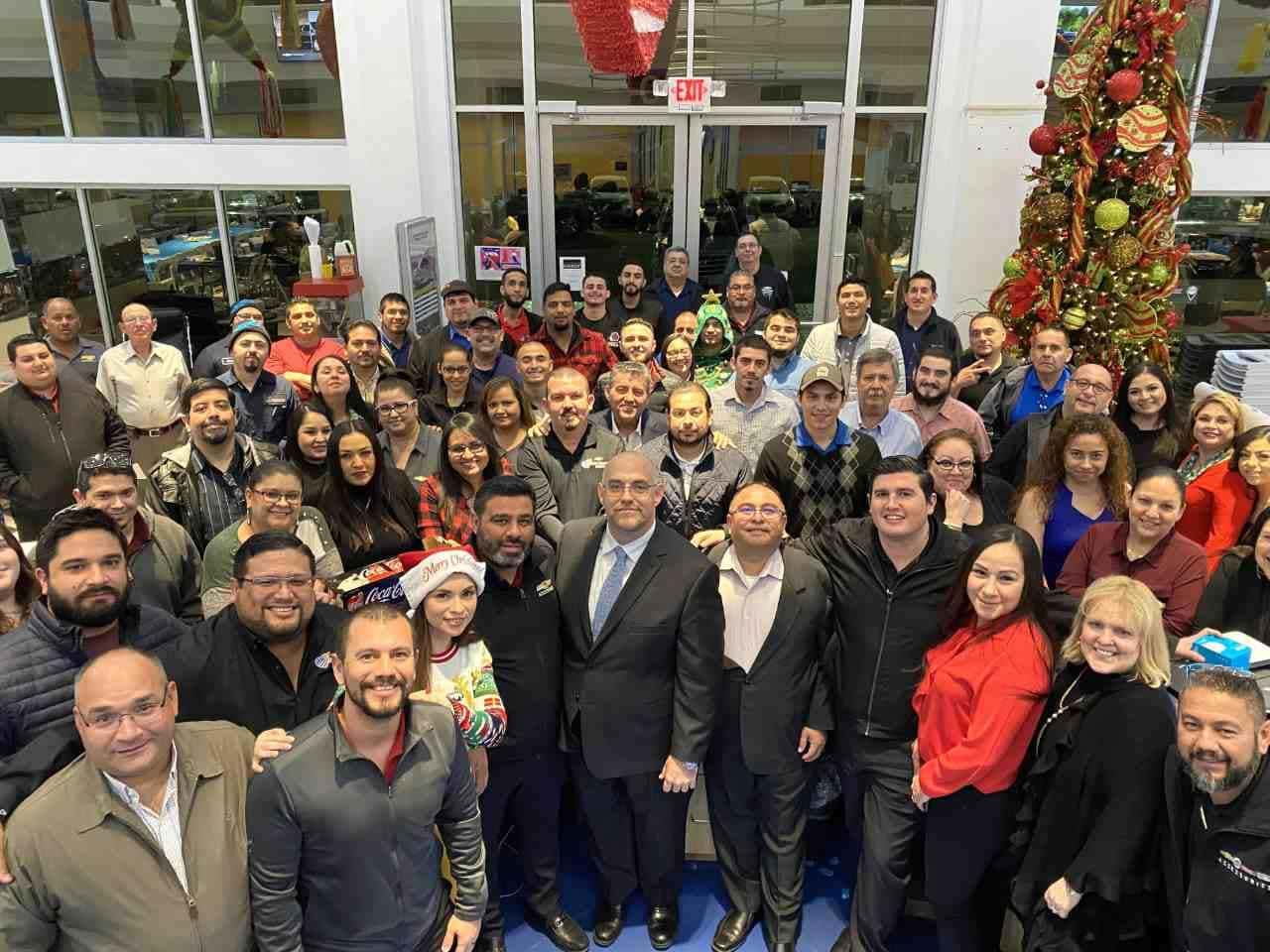 Ribbon Cutting for the Dr. Long Park in Pharr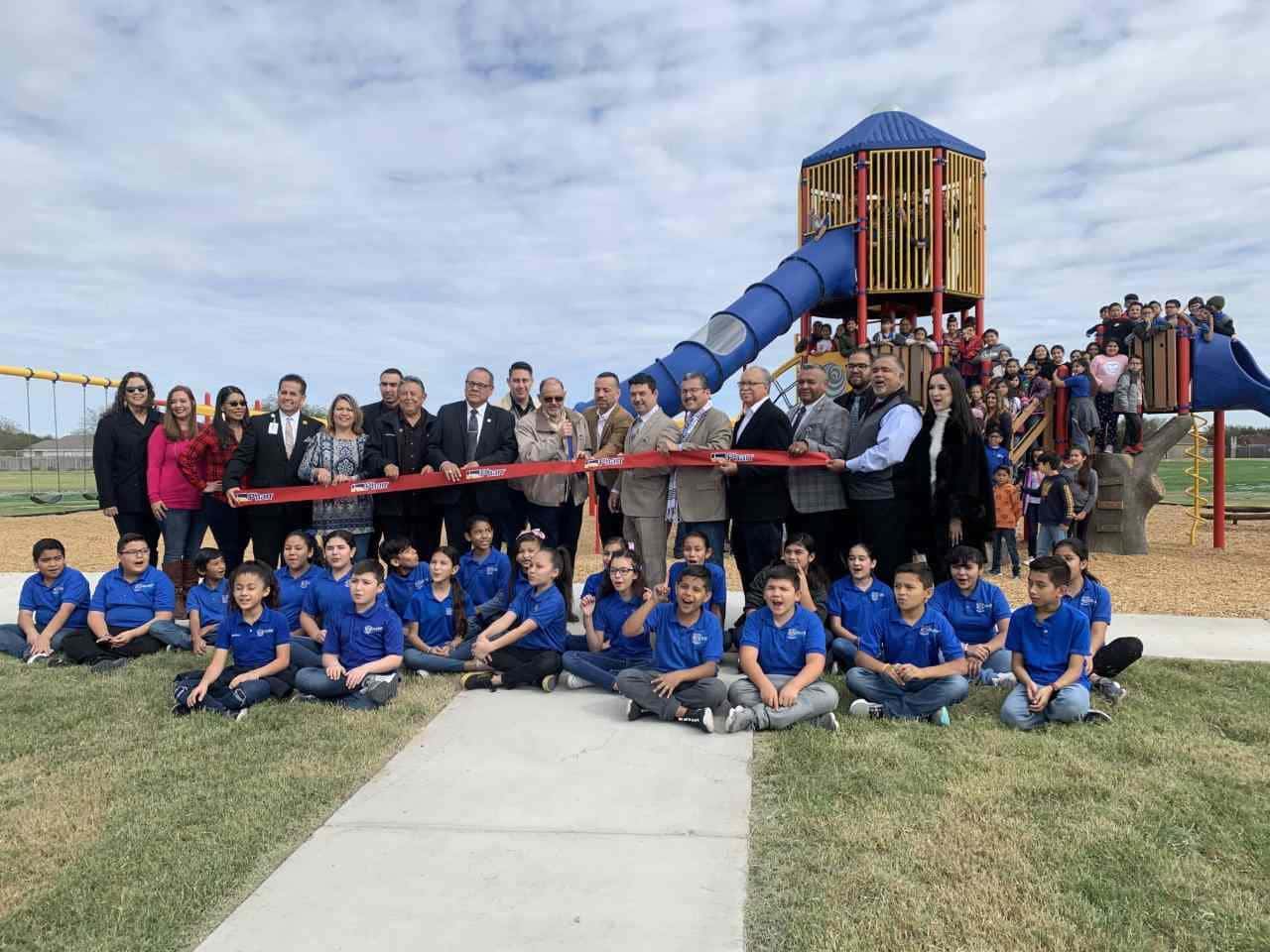 "It was an honor and a privilege to be part of this years McAllen Holiday Parade! " #DaleGas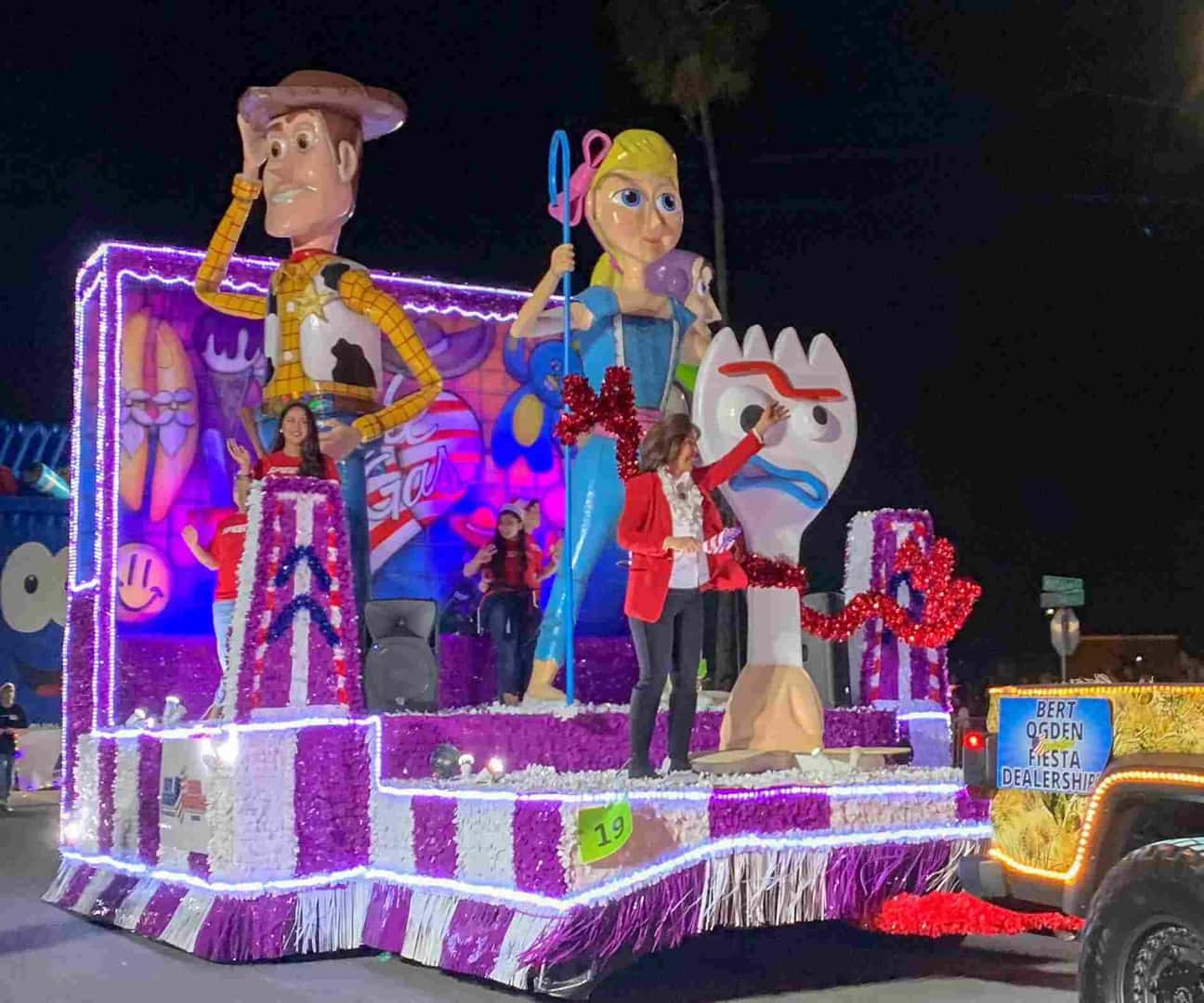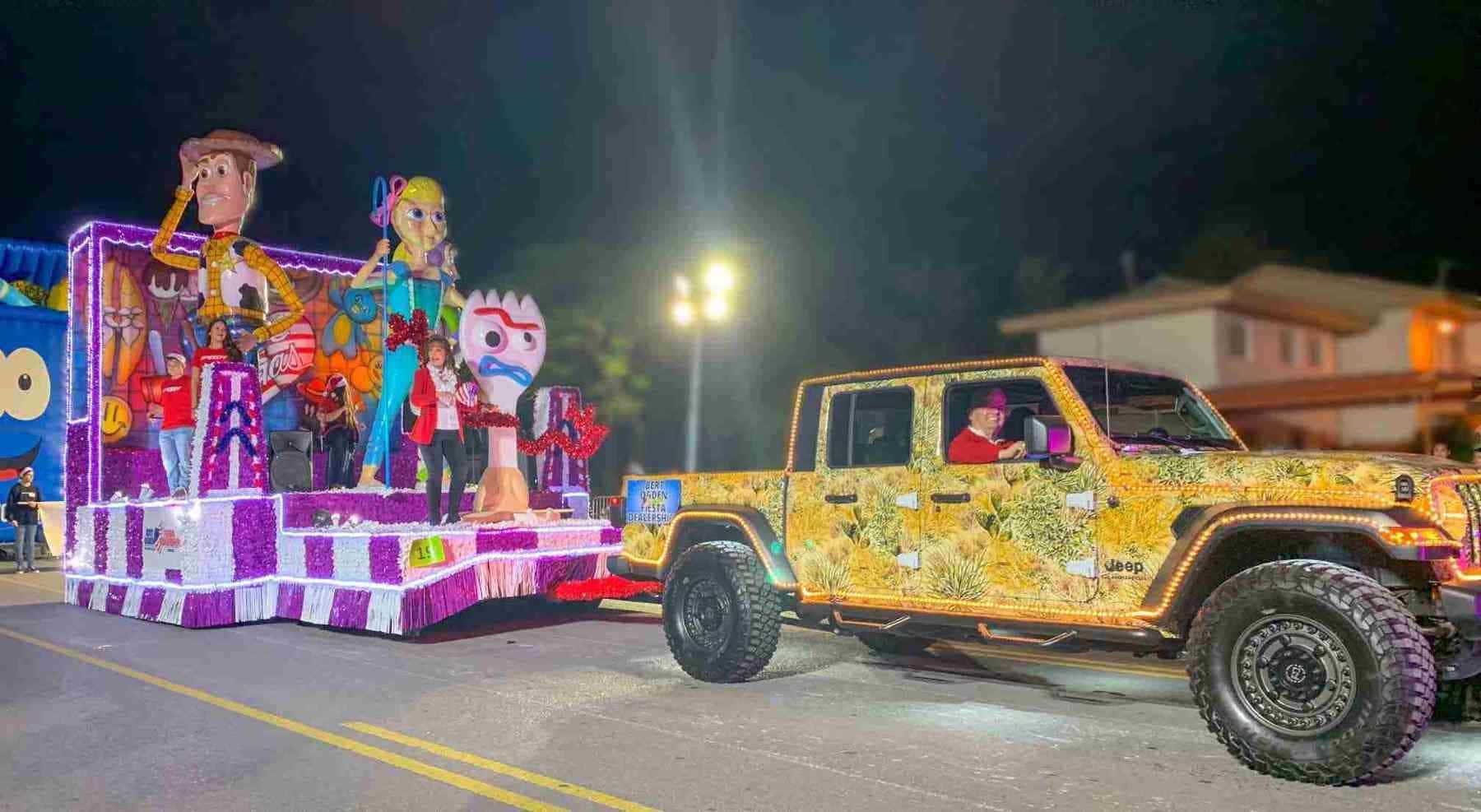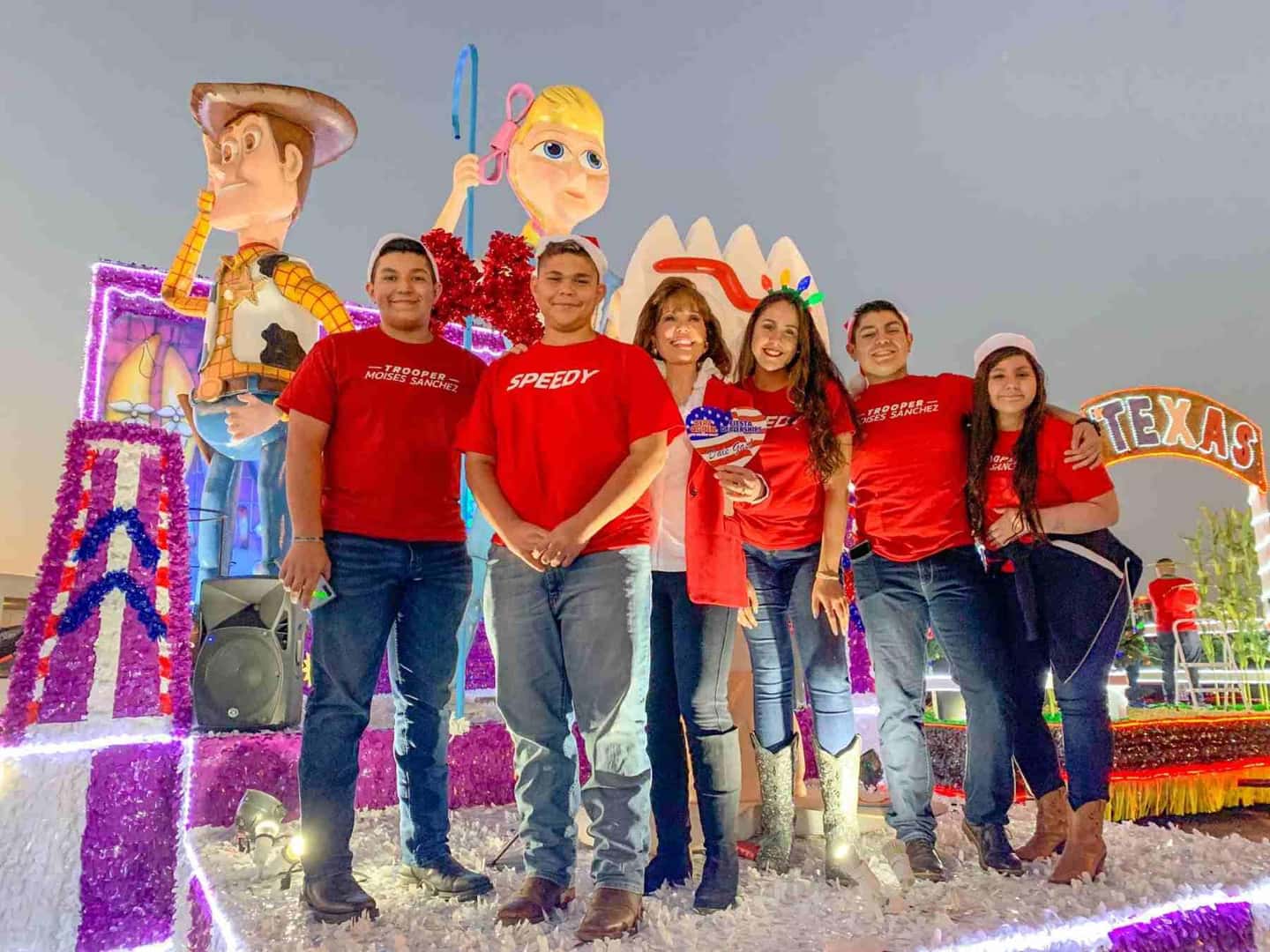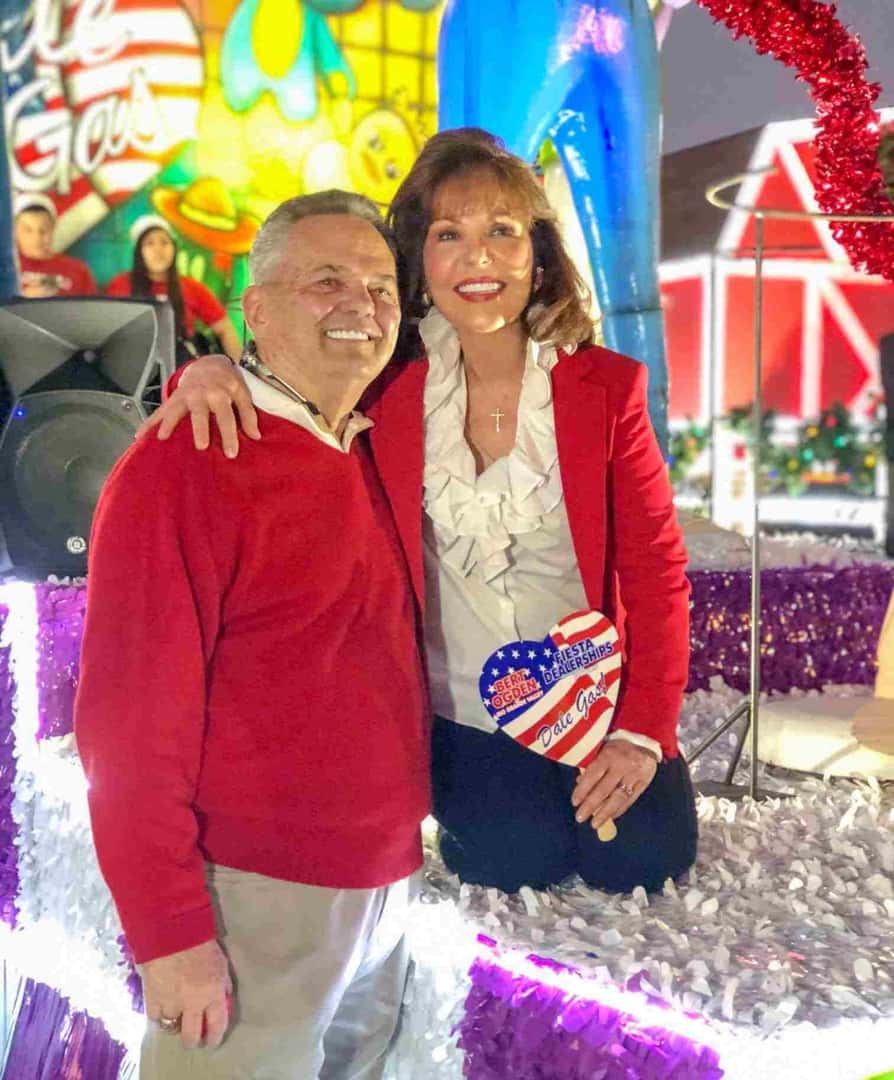 Bert Ogden is proud to be a part of the McAllen Holiday Parade in conjunction with make a wish foundation! Happy Holidays! #DaleGas #McAllenHolidayParade #MakeAWishFoundation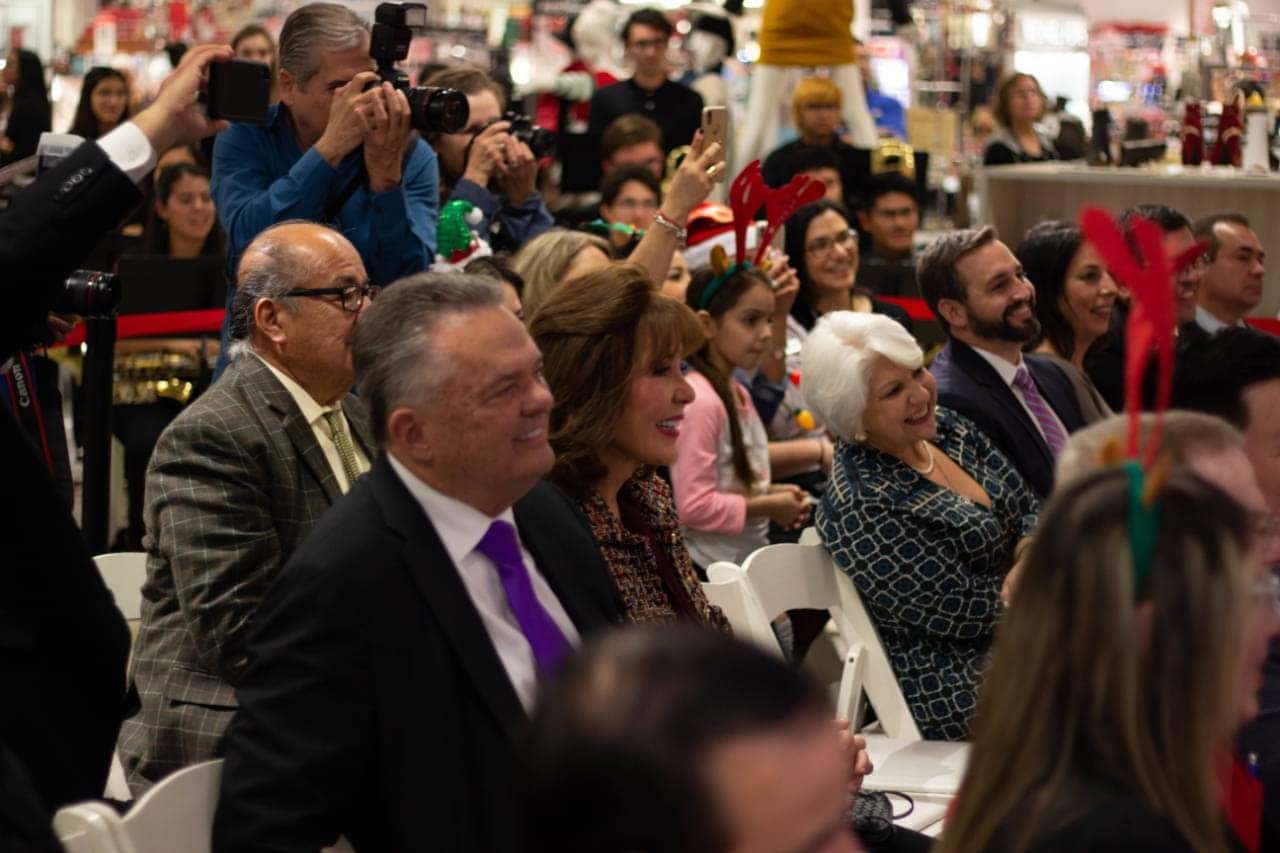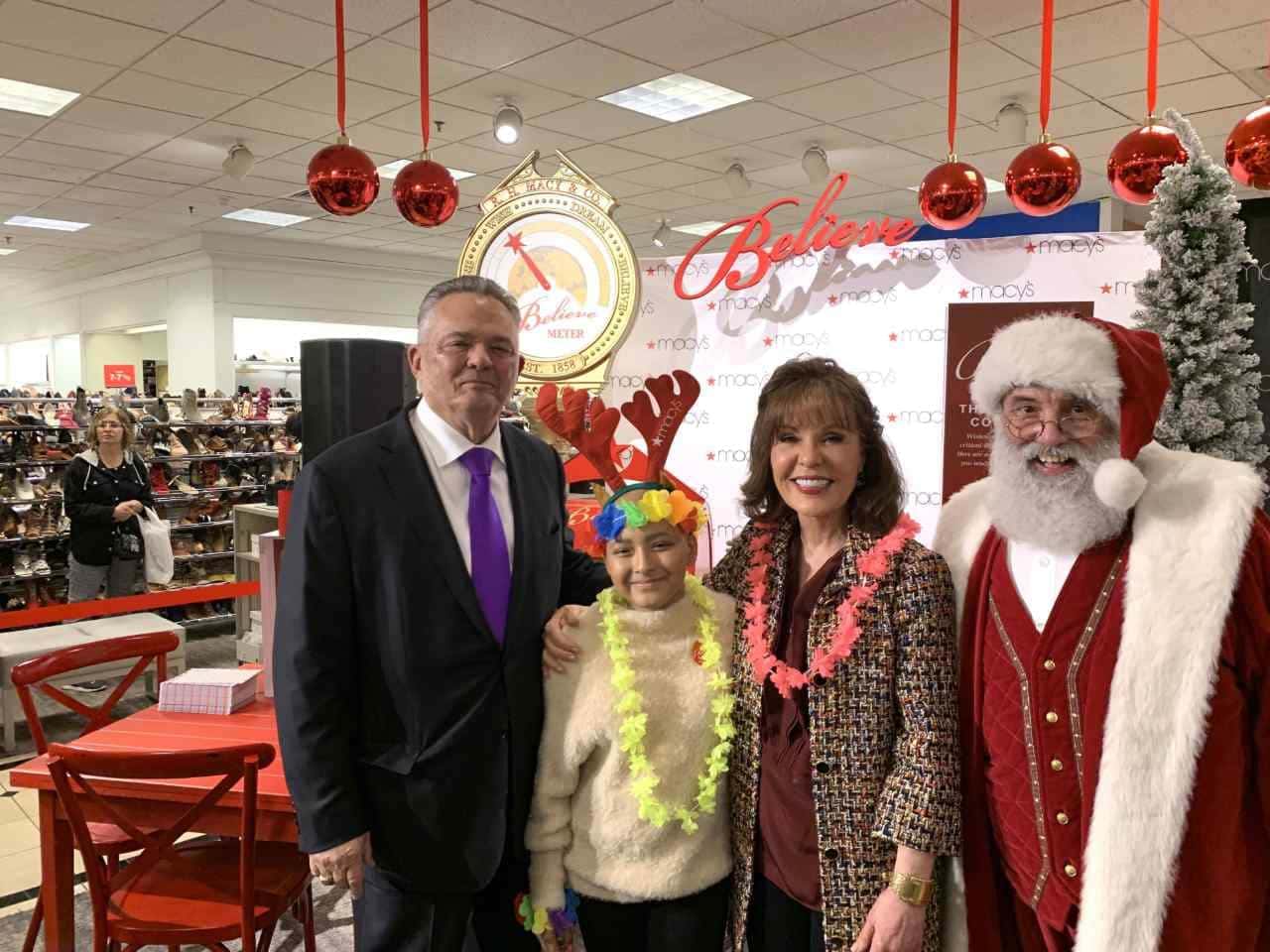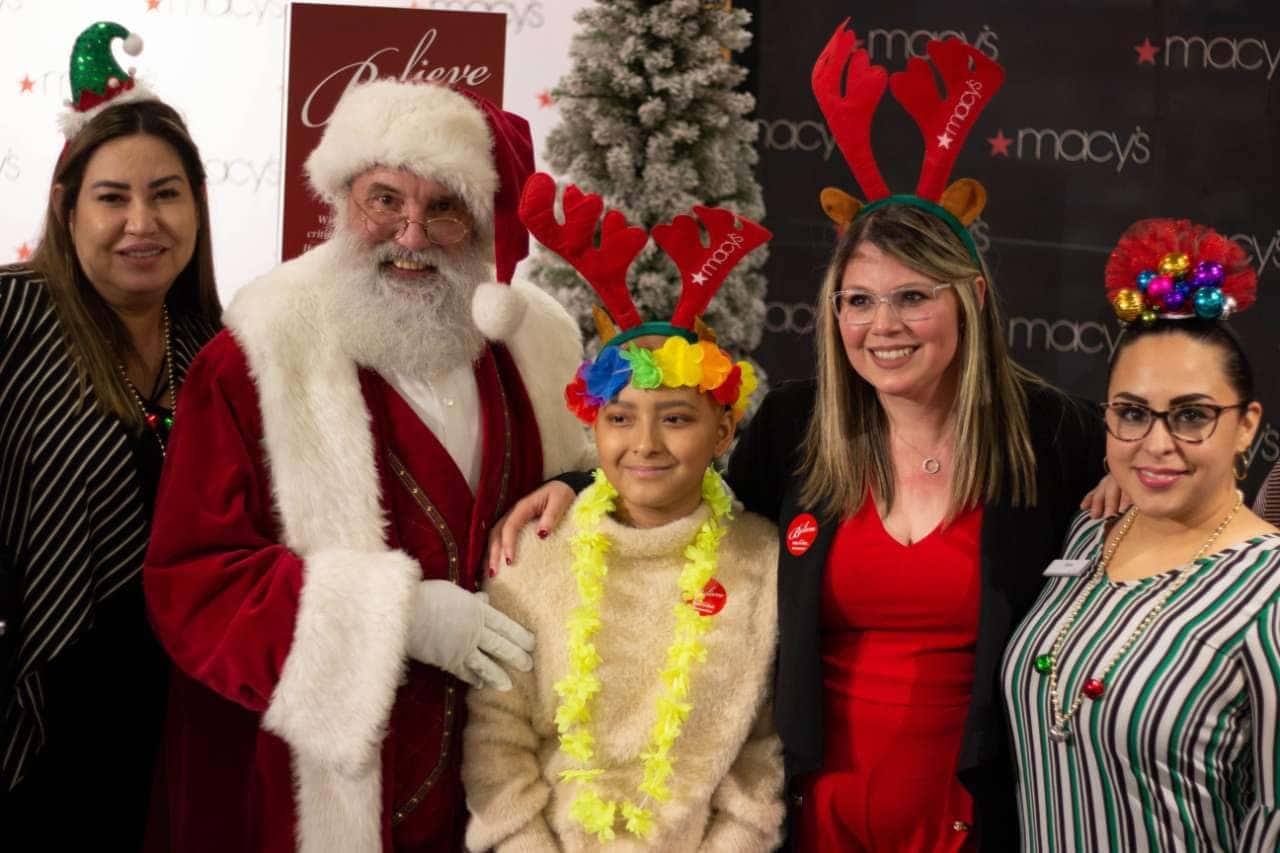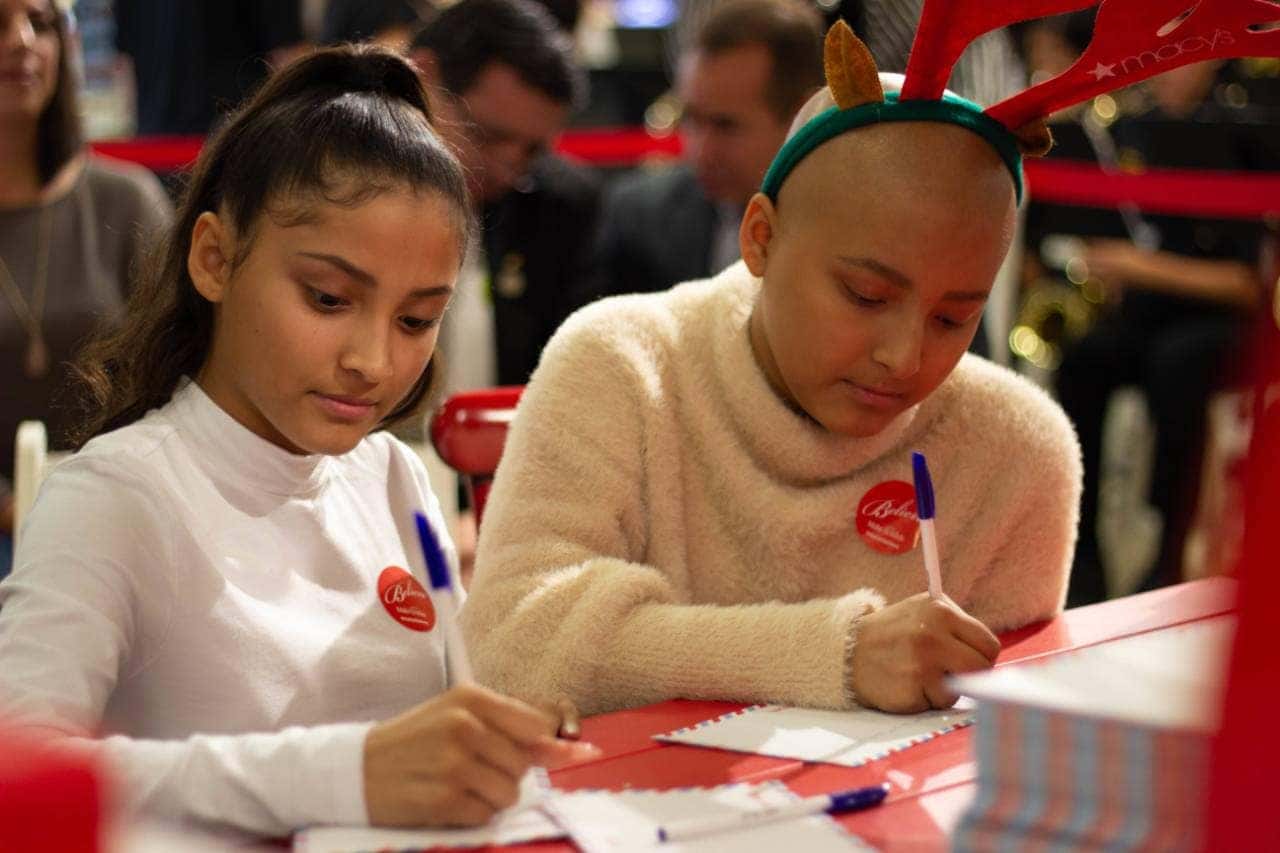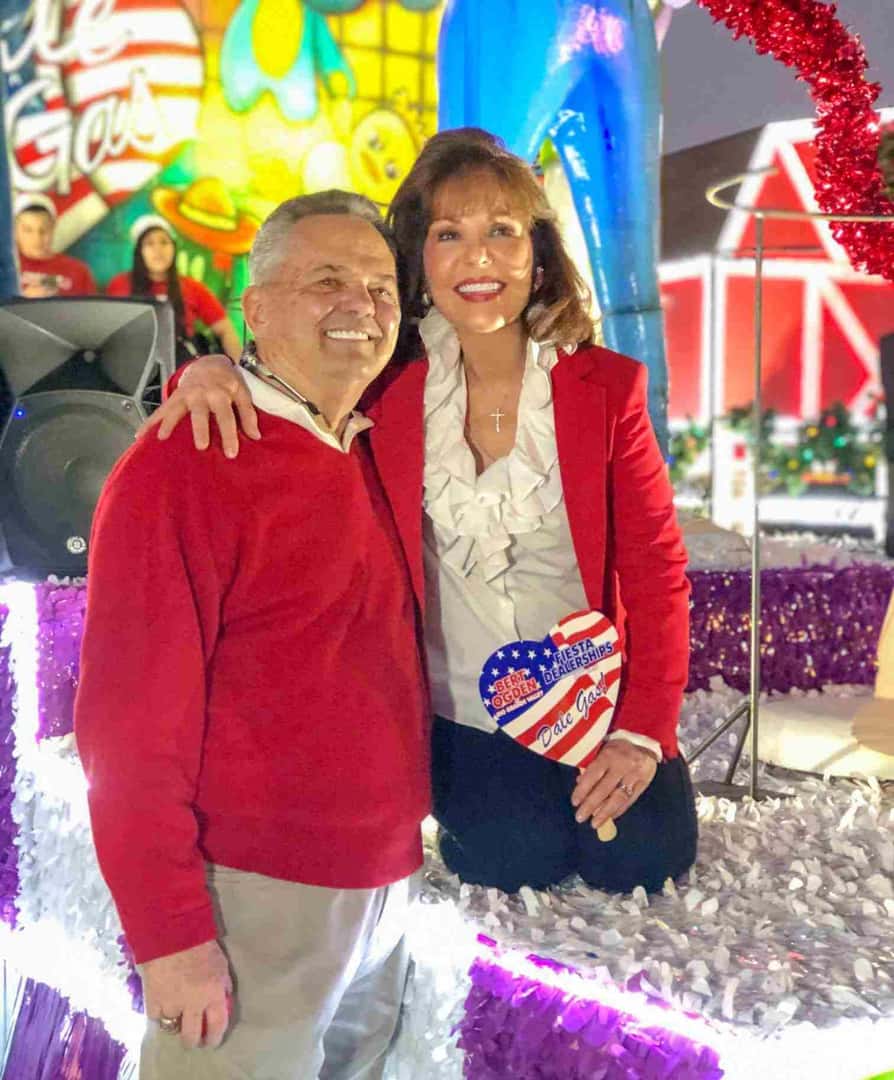 Bert Ogden is proud to be a part of the McAllen Holiday Parade in conjunction with make a wish foundation! Happy Holidays! #DaleGas #McAllenHolidayParade #MakeAWishFoundation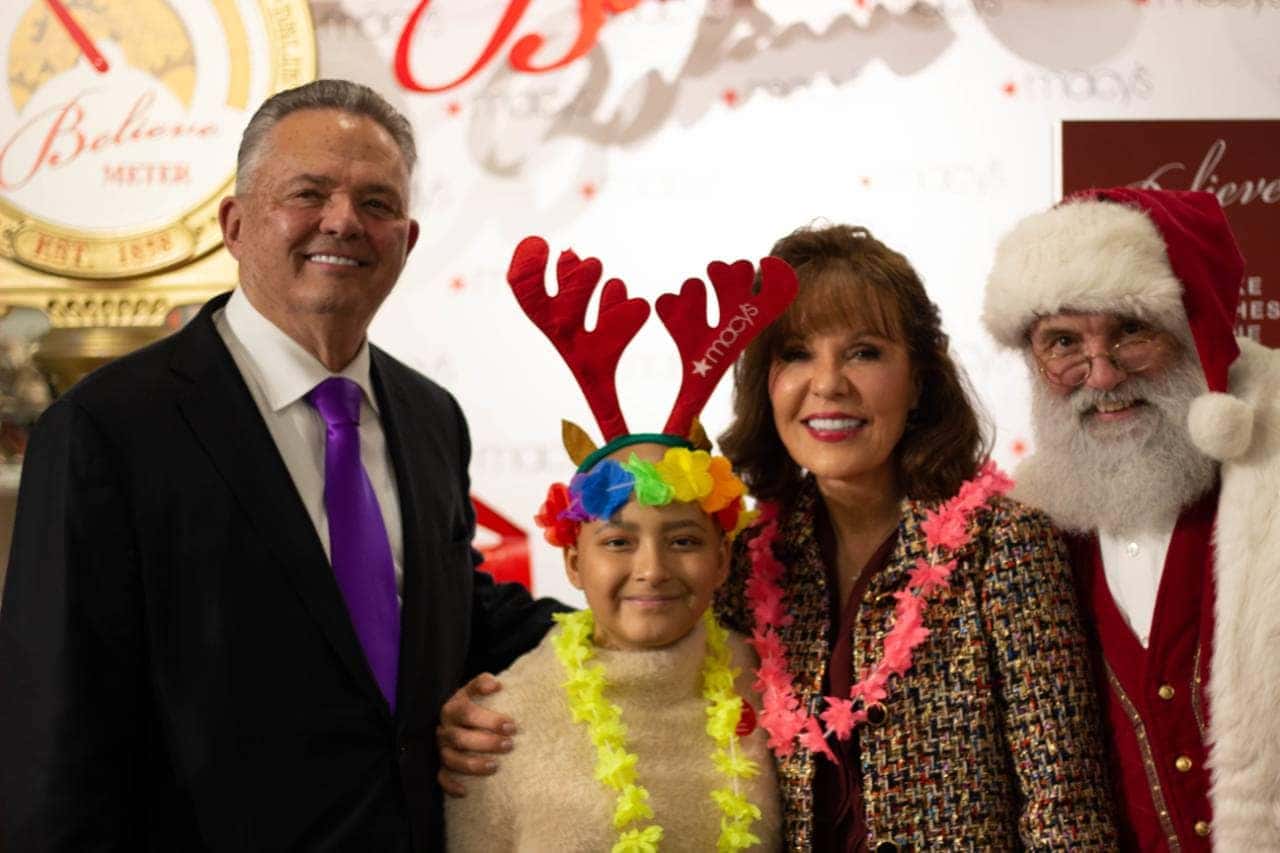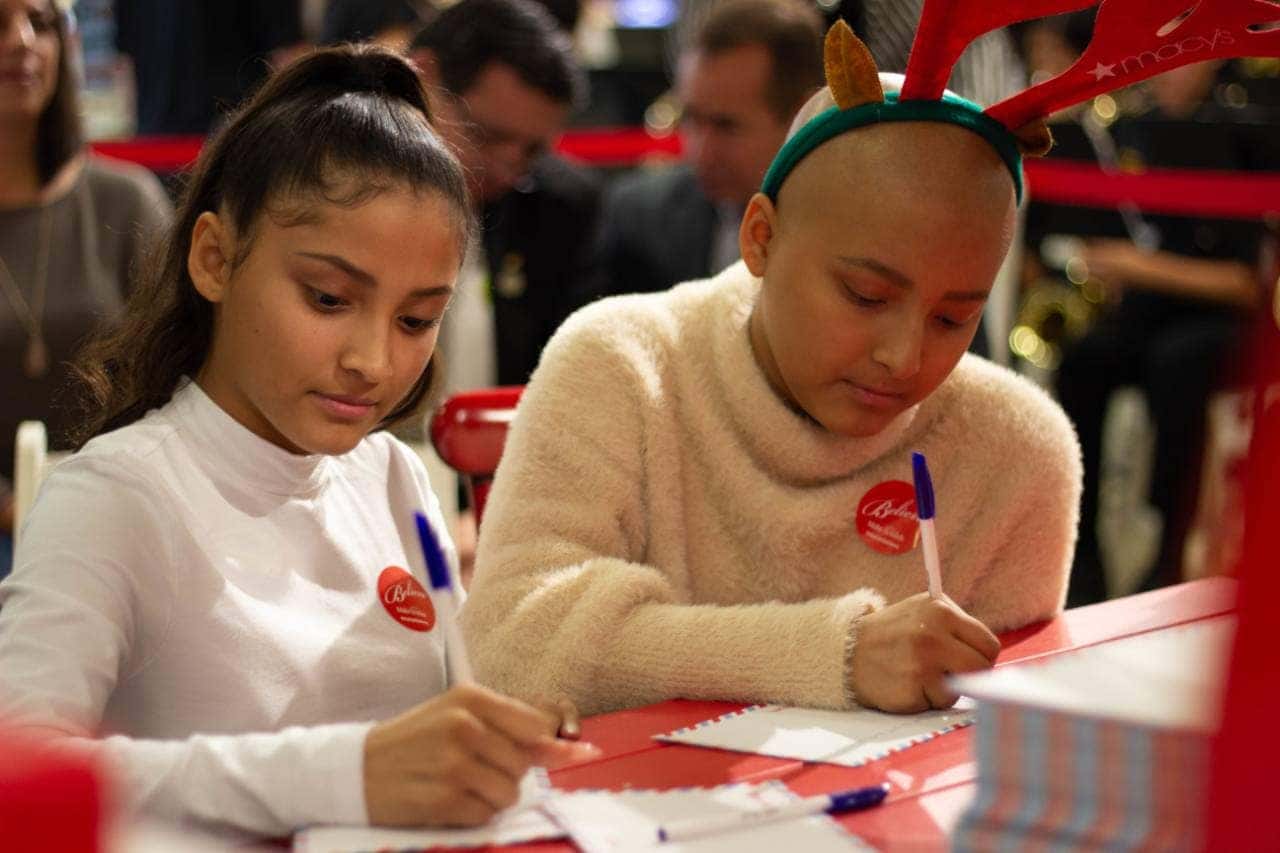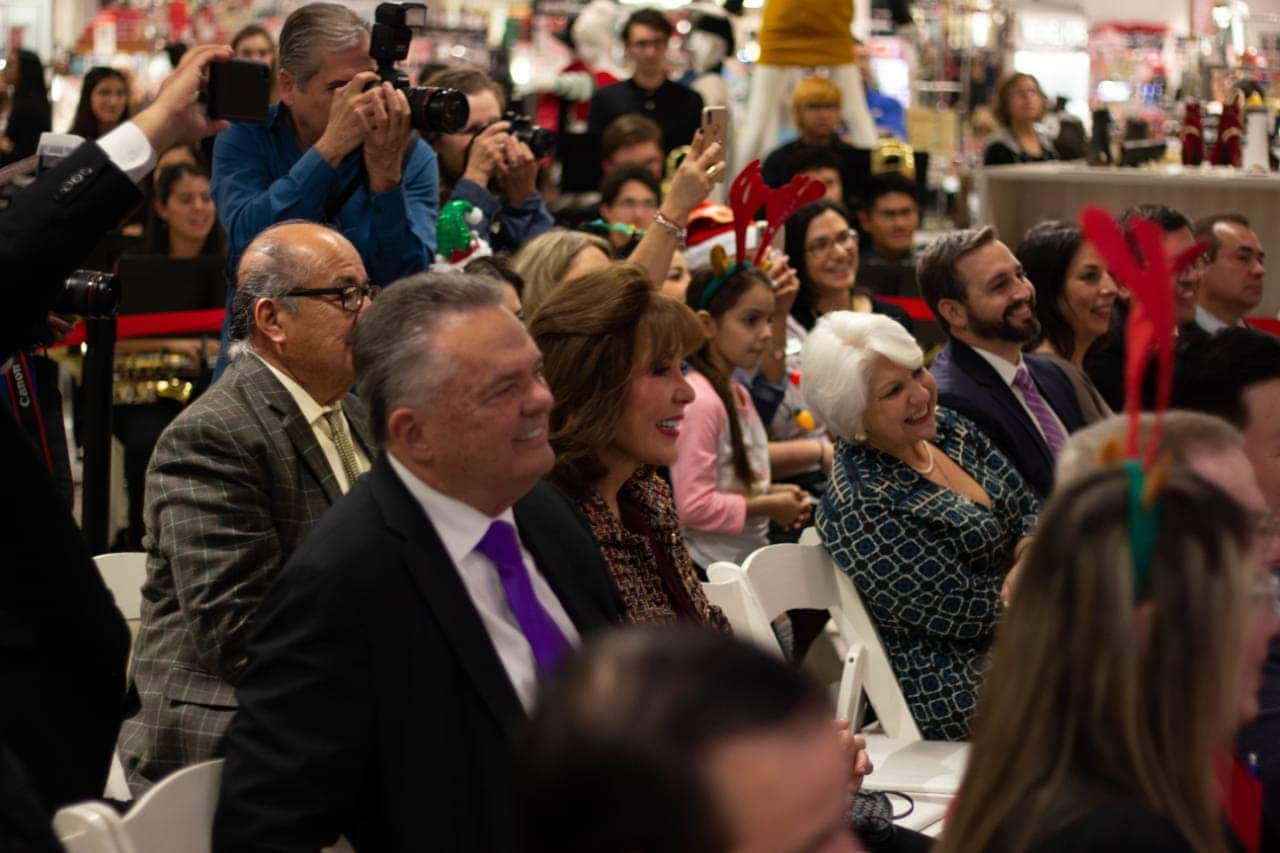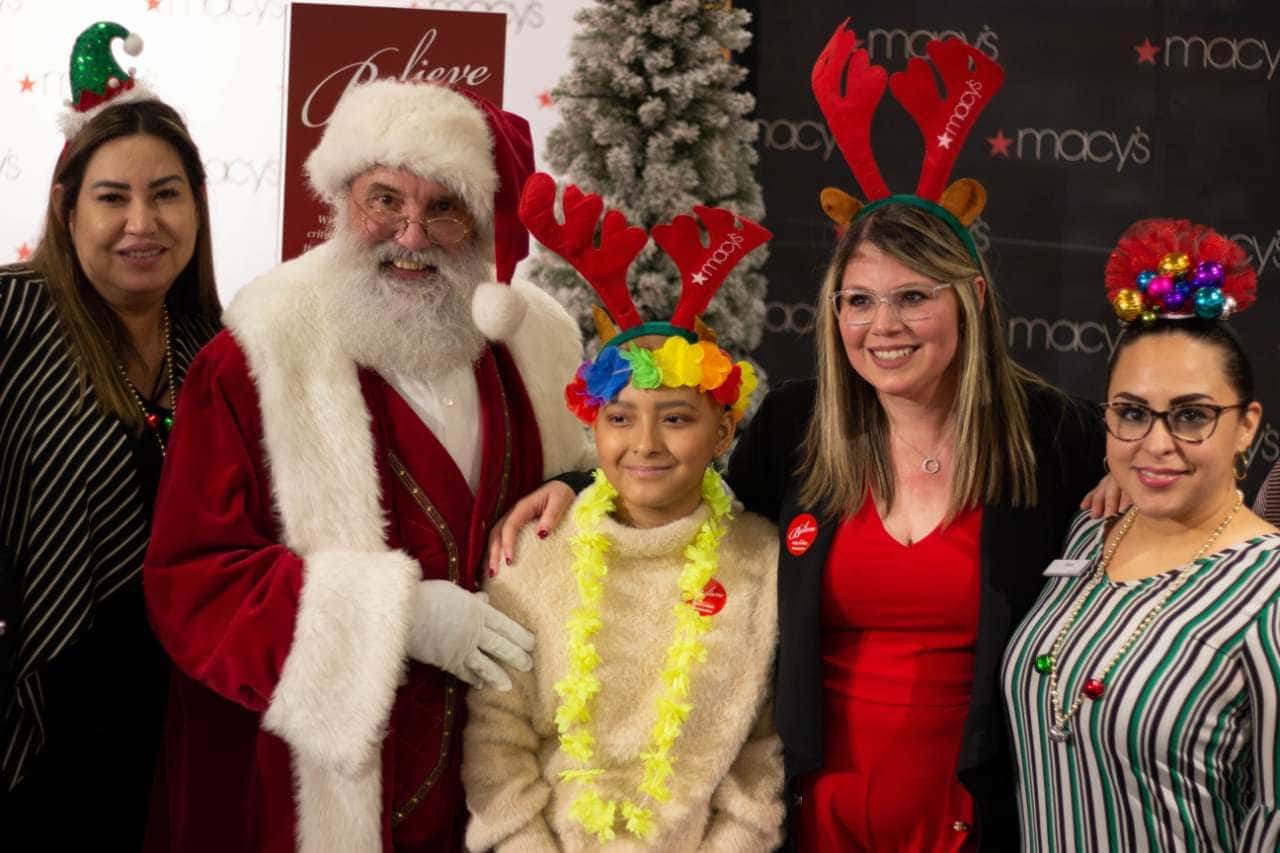 McAllen Holiday Parade Press Conference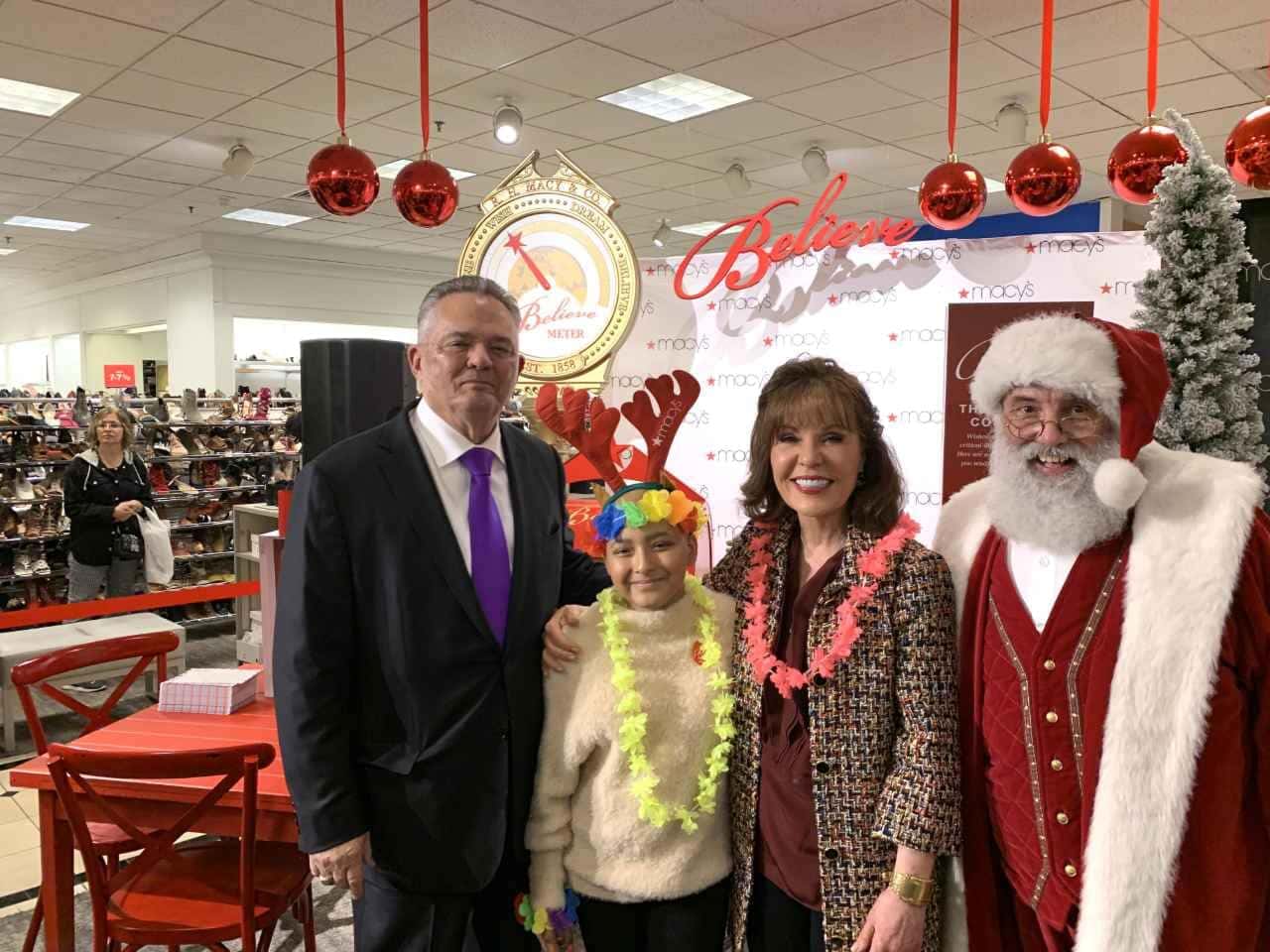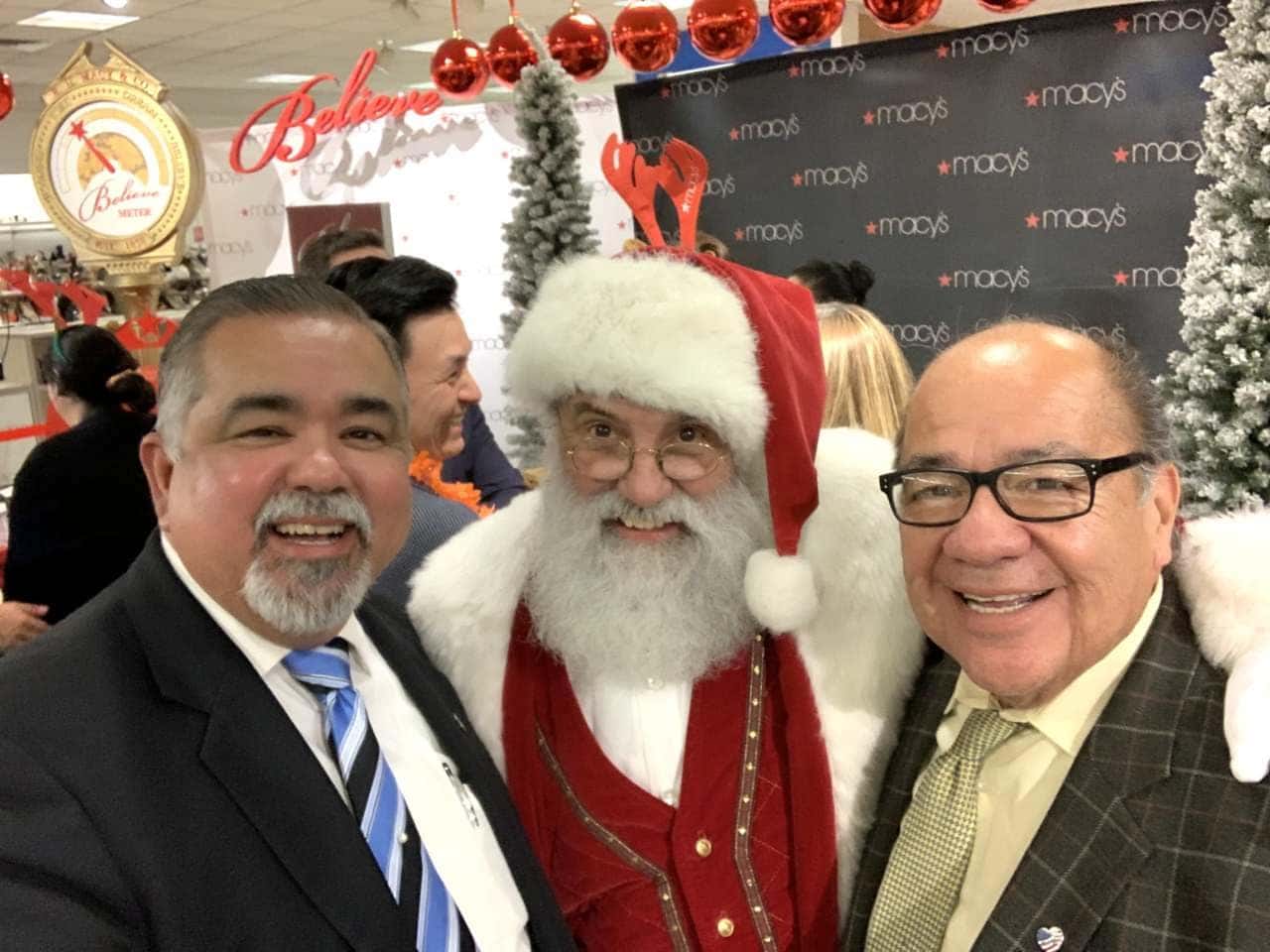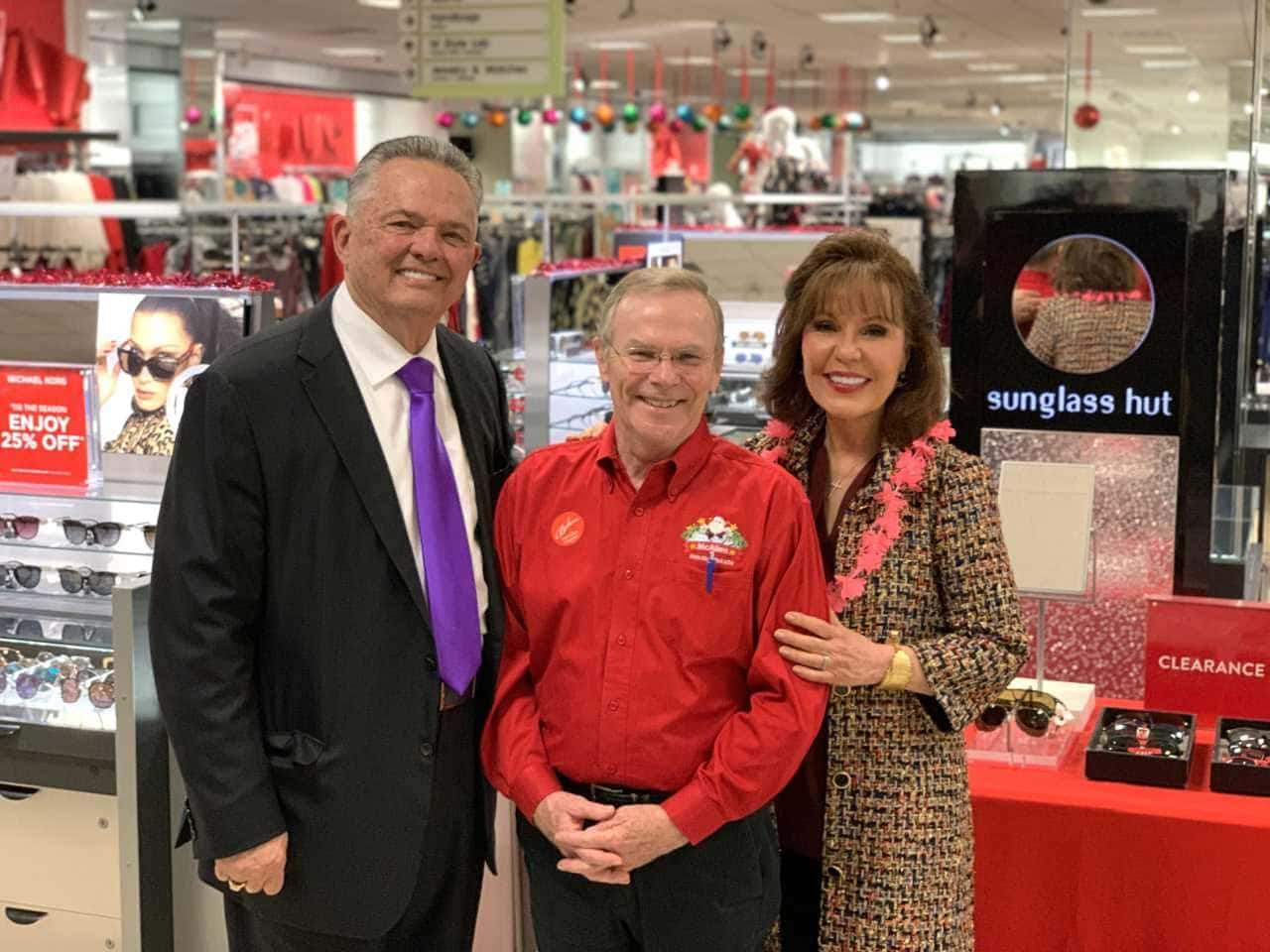 Memorial Funeral Home Annual Clergy Holiday Party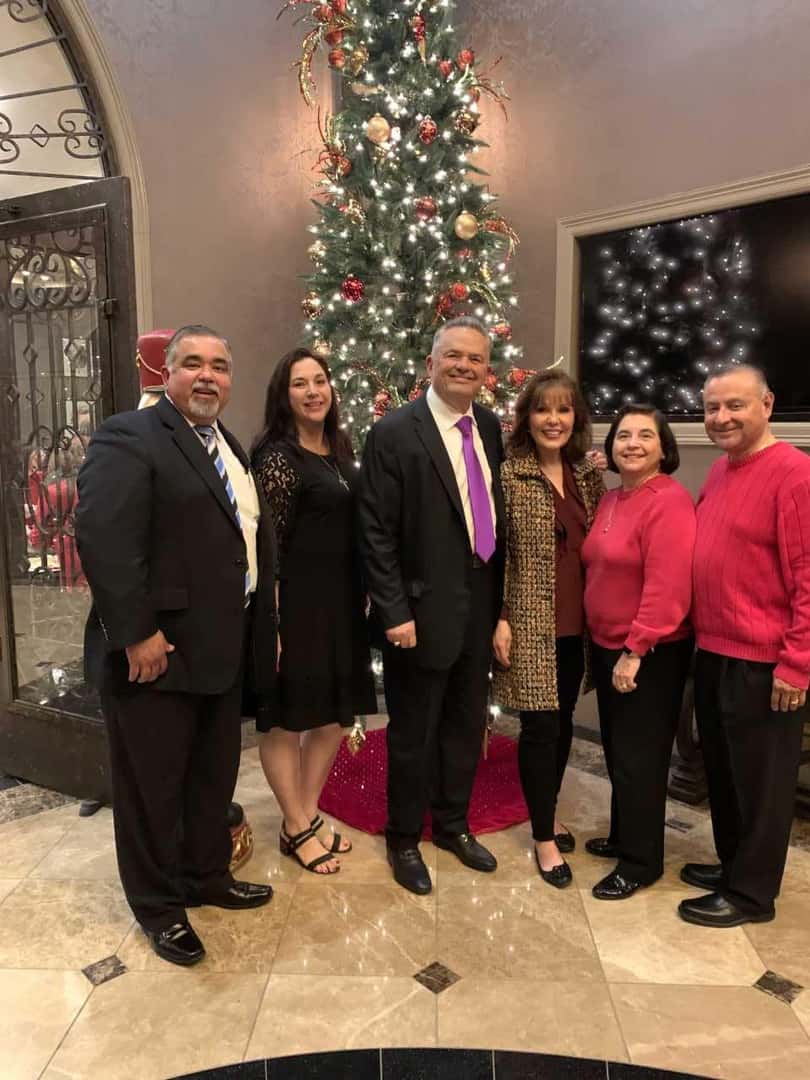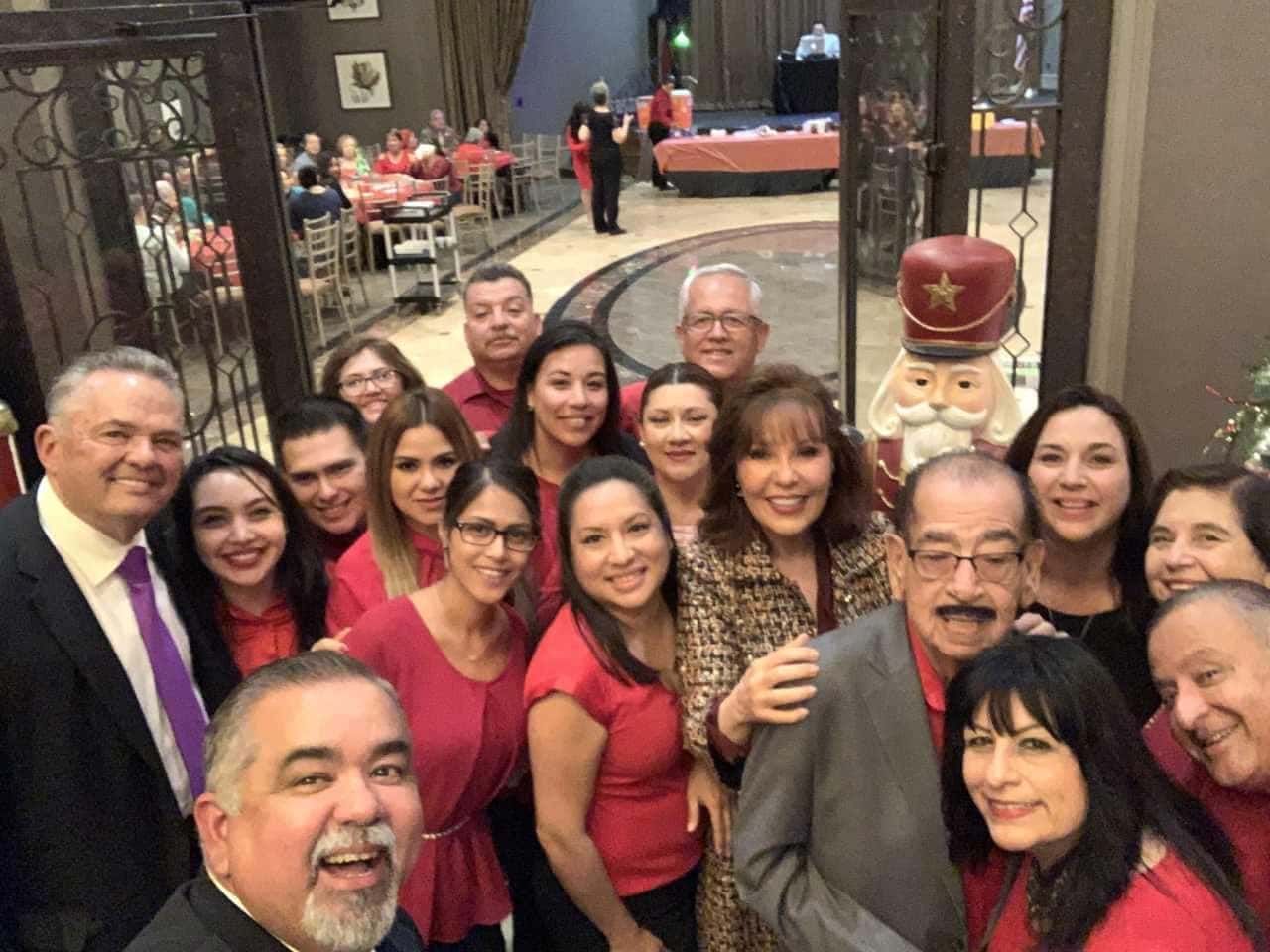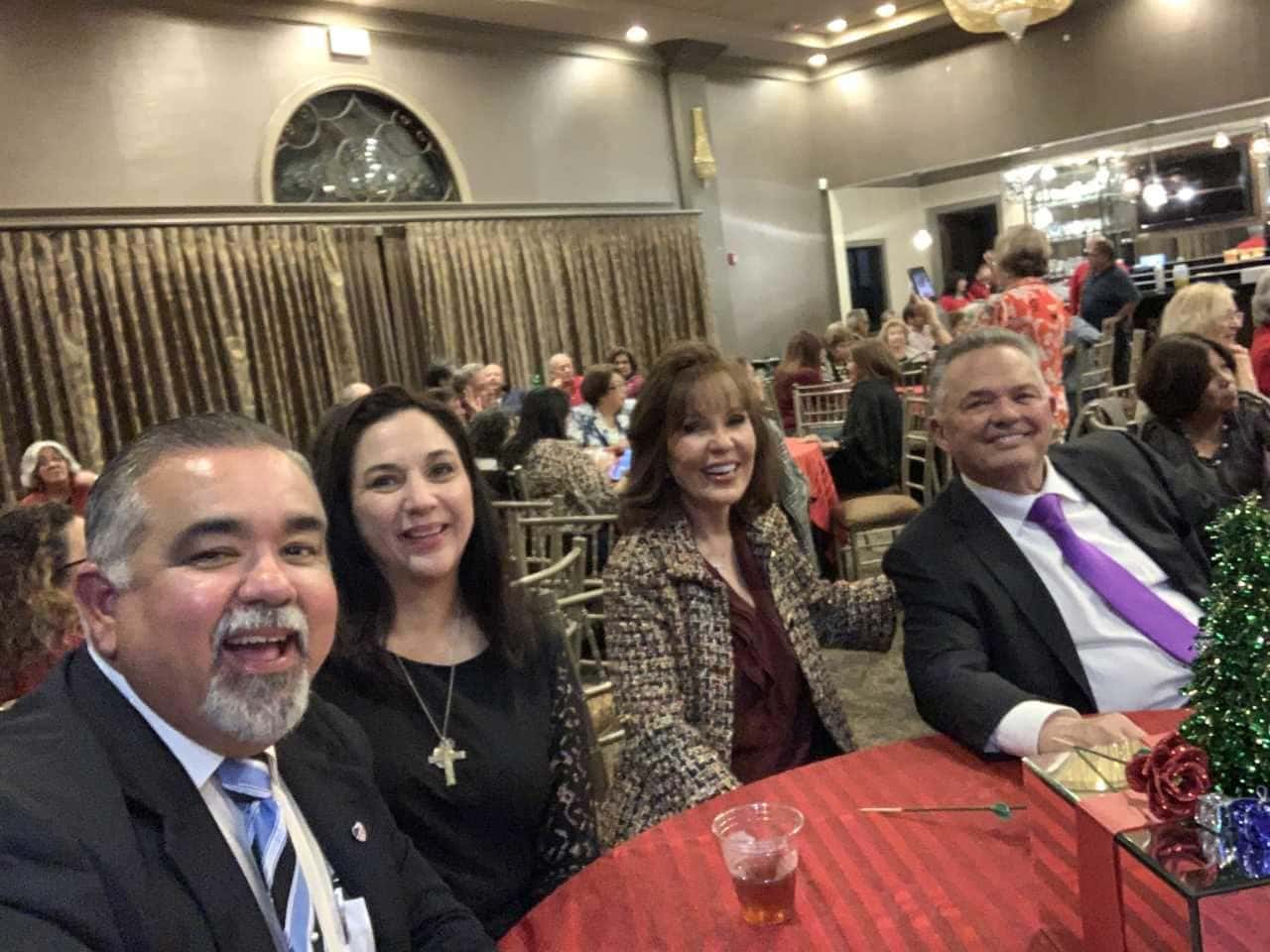 13th Annual Fransico Barrientes Middle School Veterans Celebration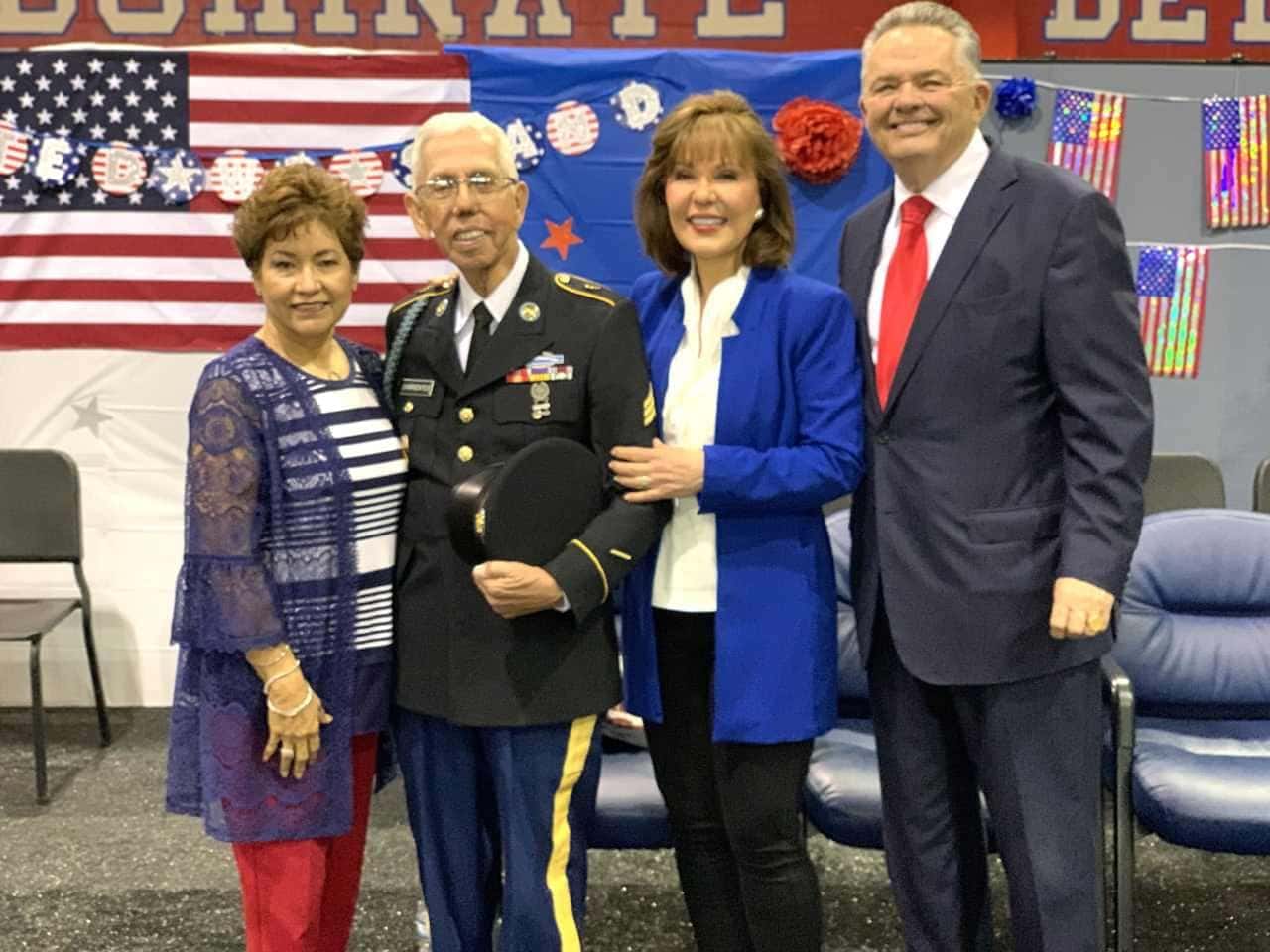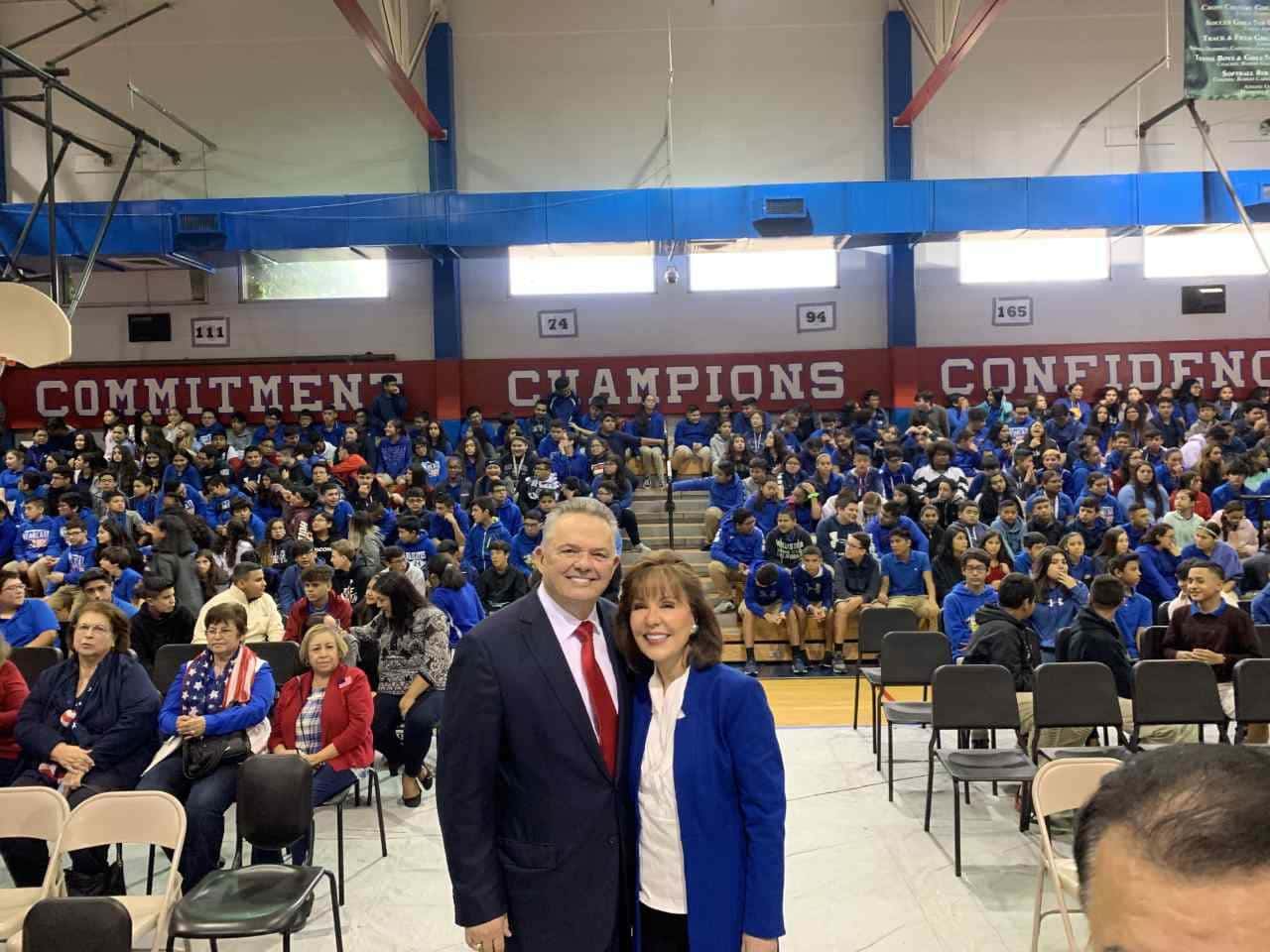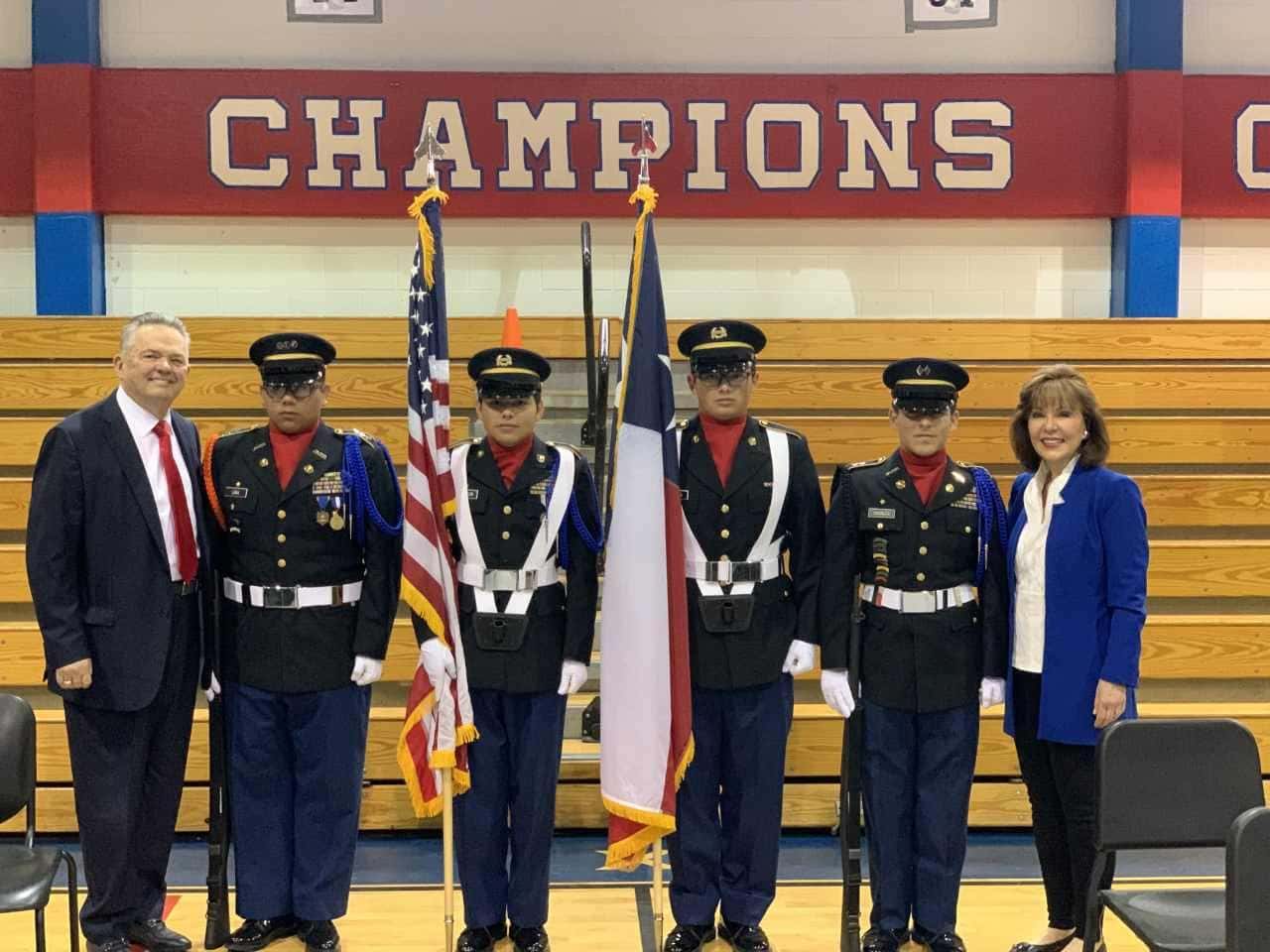 We are proud to have been apart of the UTRGV Robert C. Vackar College of Business & Entrepreneurship Business Leaders Luncheon In Brownsville. "A Celebration Honoring our Region's Business Leaders" congratulations to all of today's honorees. Dale Gas!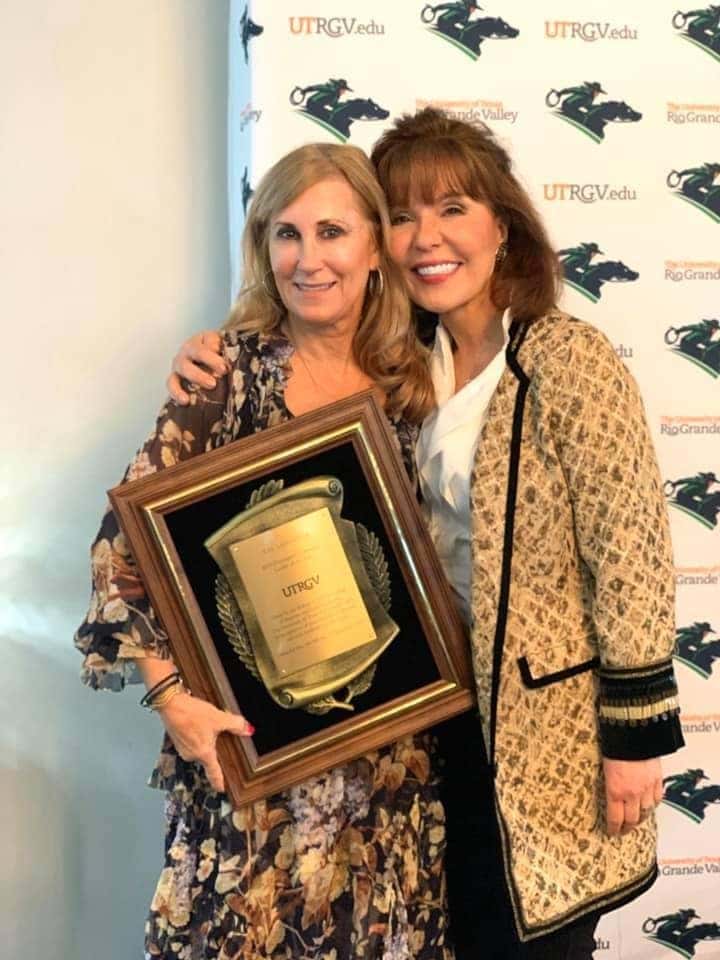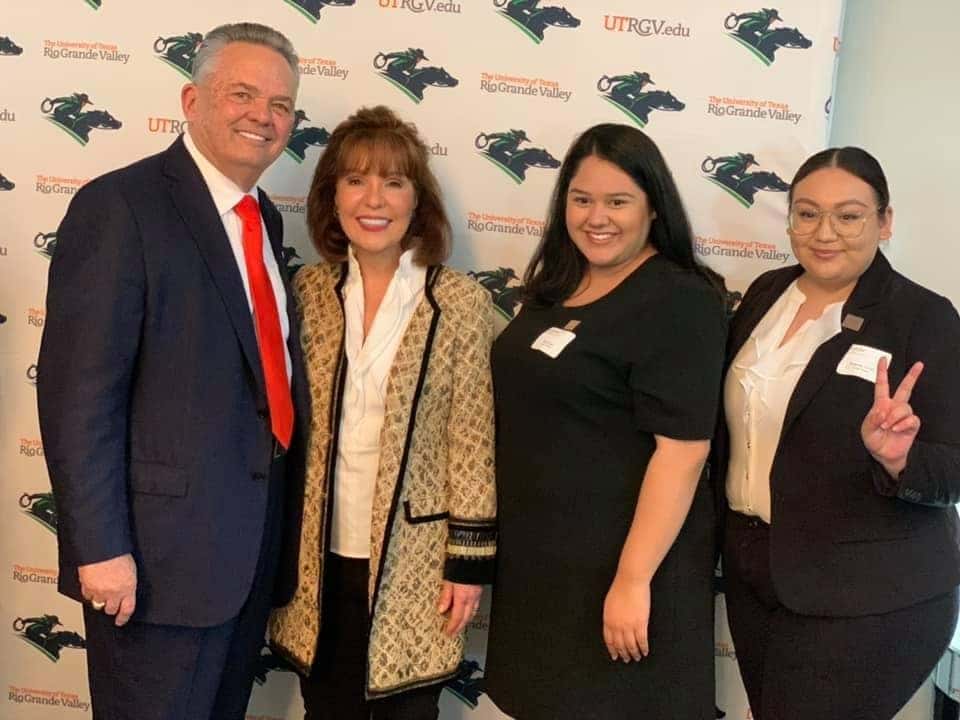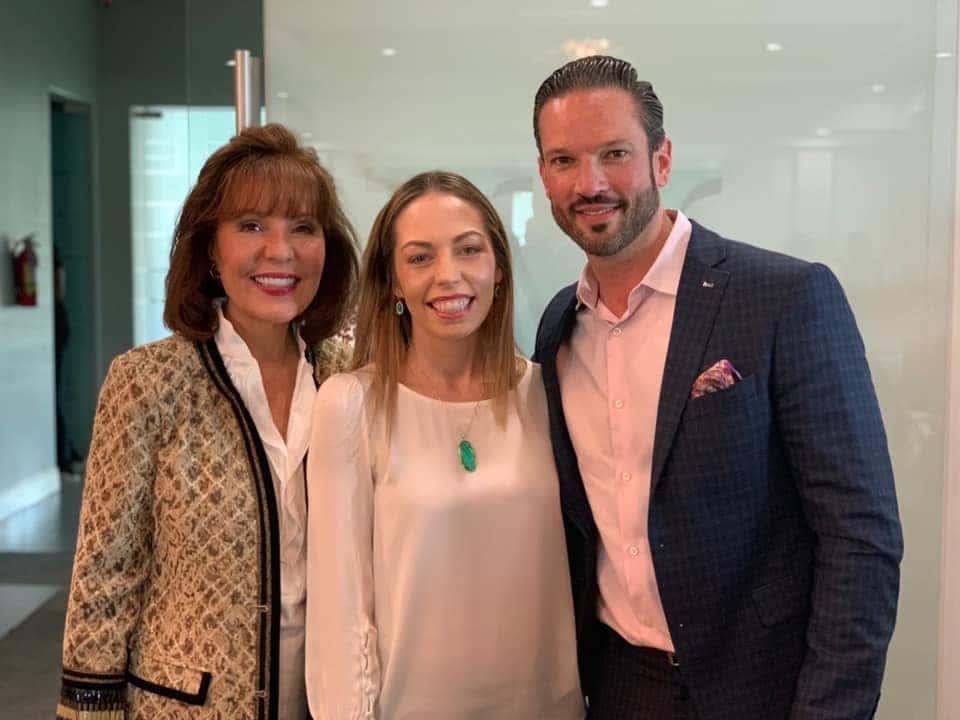 Thank you Freddy Gonzalez Elementary for inviting the Bert Ogden Auto Group to your Career Day celebrating Red Ribbon Week! #dalegas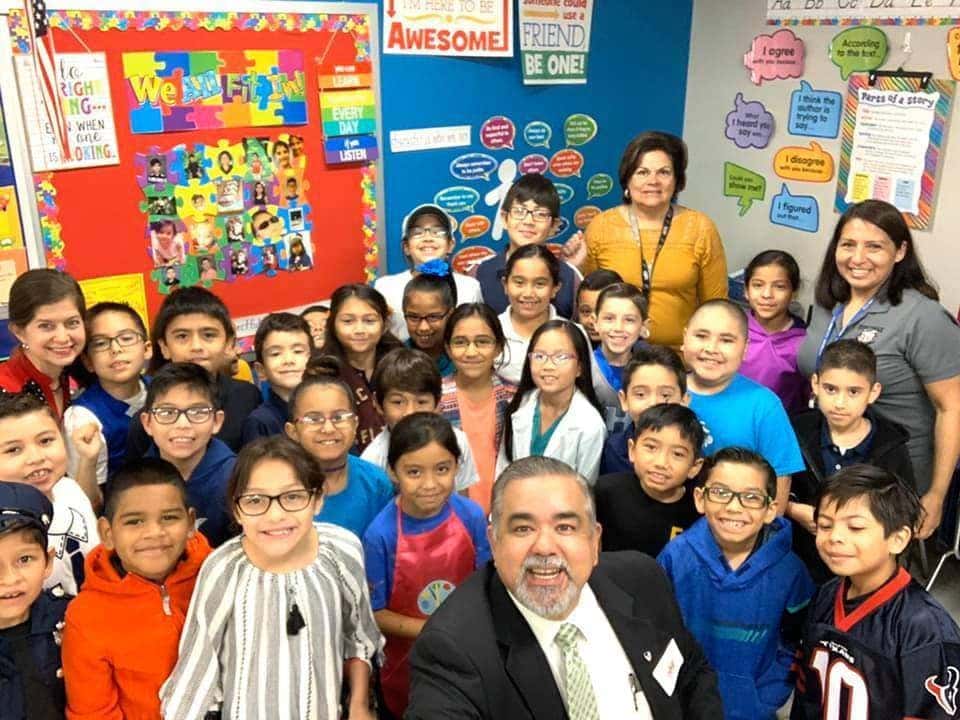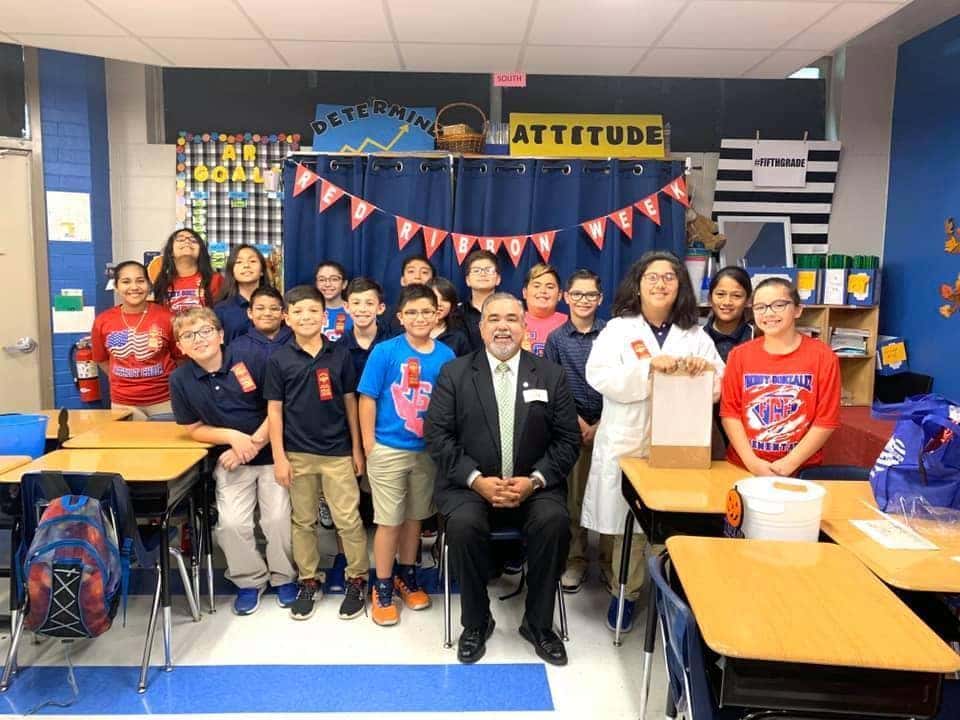 Edinburg Chamber of Commerce- 2019 Anuual Banquet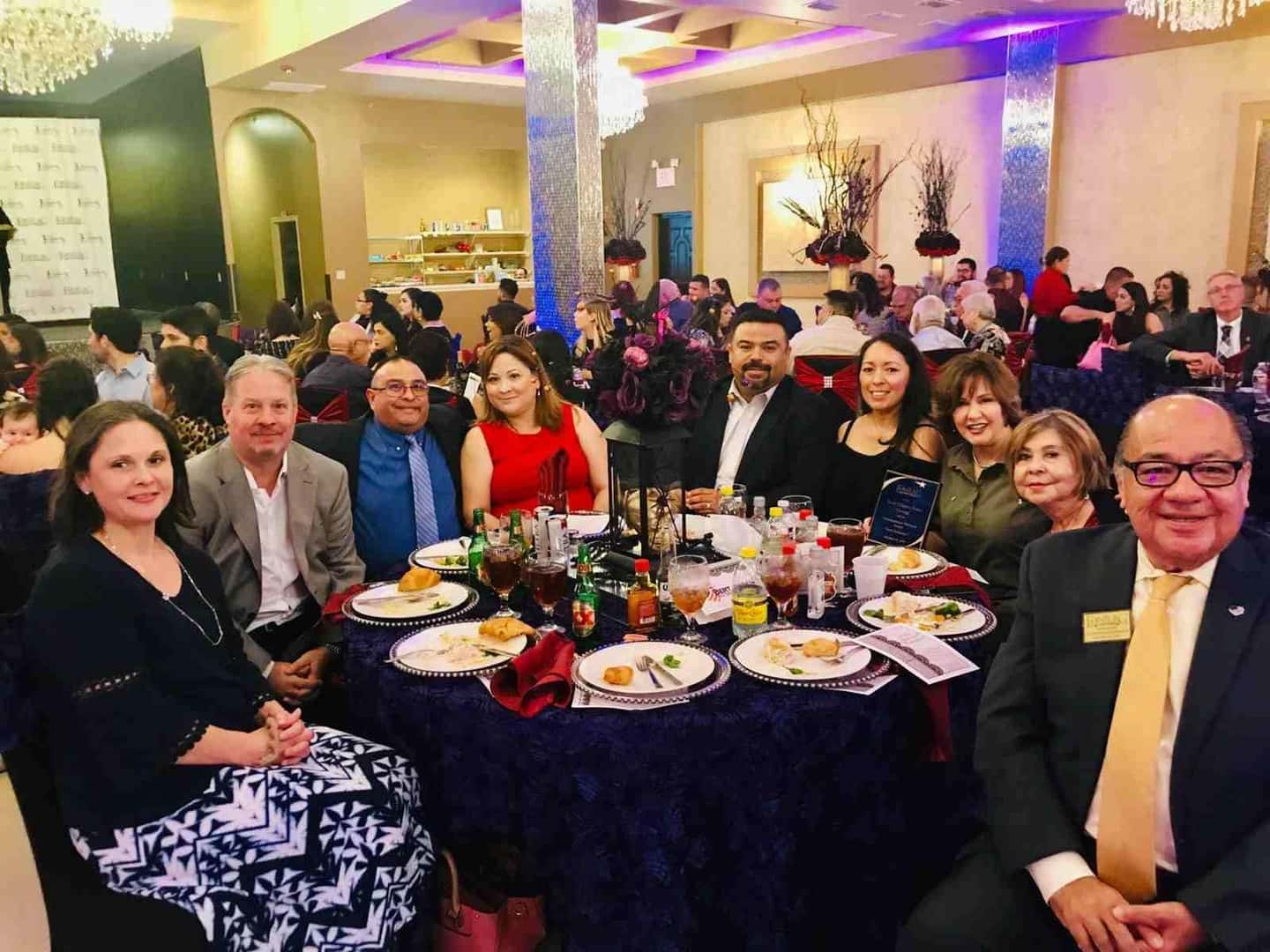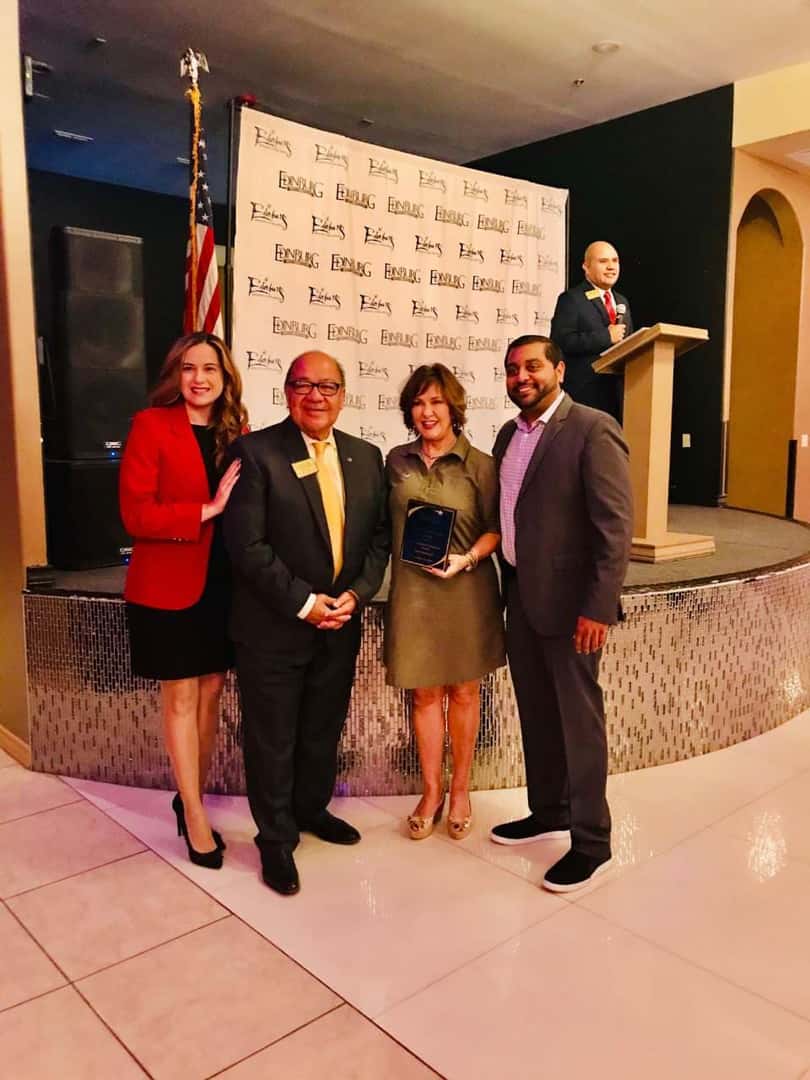 After hours mixer honoring the 2019-2020 Vipers Season ticket holders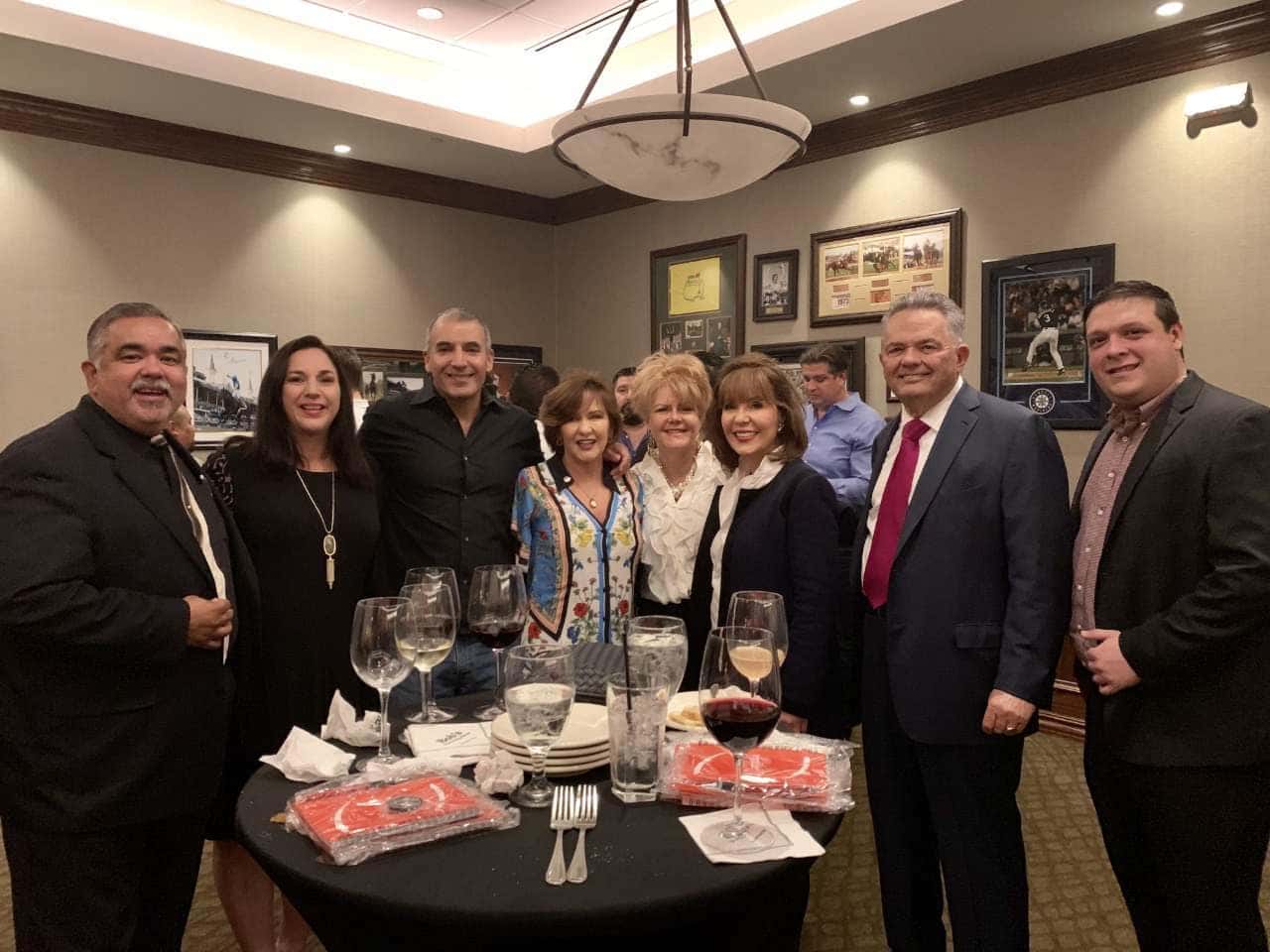 McAllen Holiday Parade Press Conference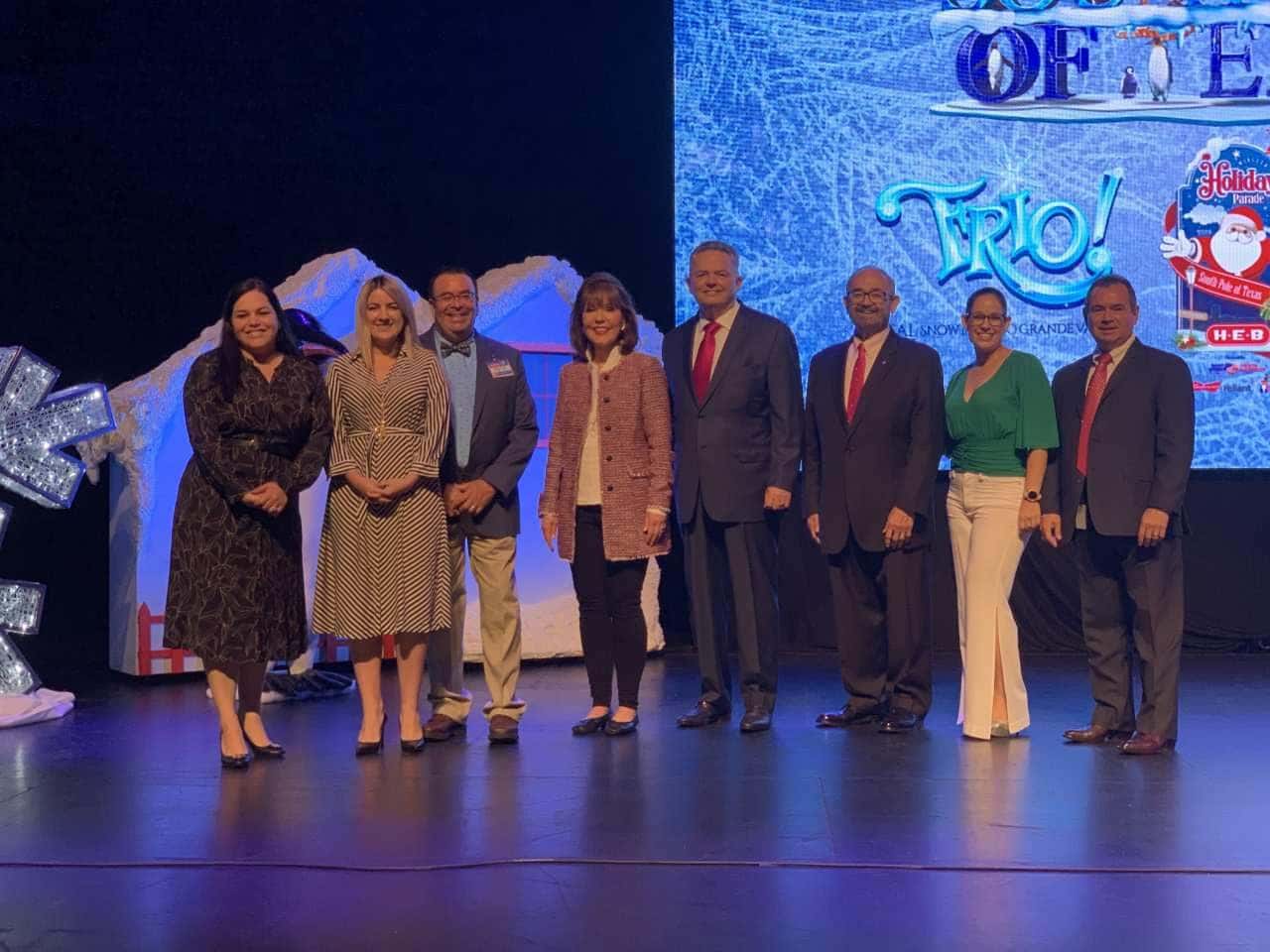 Congratulations to our loyal customer Lester Skelton on his 4th truck this year purchased only at Bert Ogden! Our customers are like family!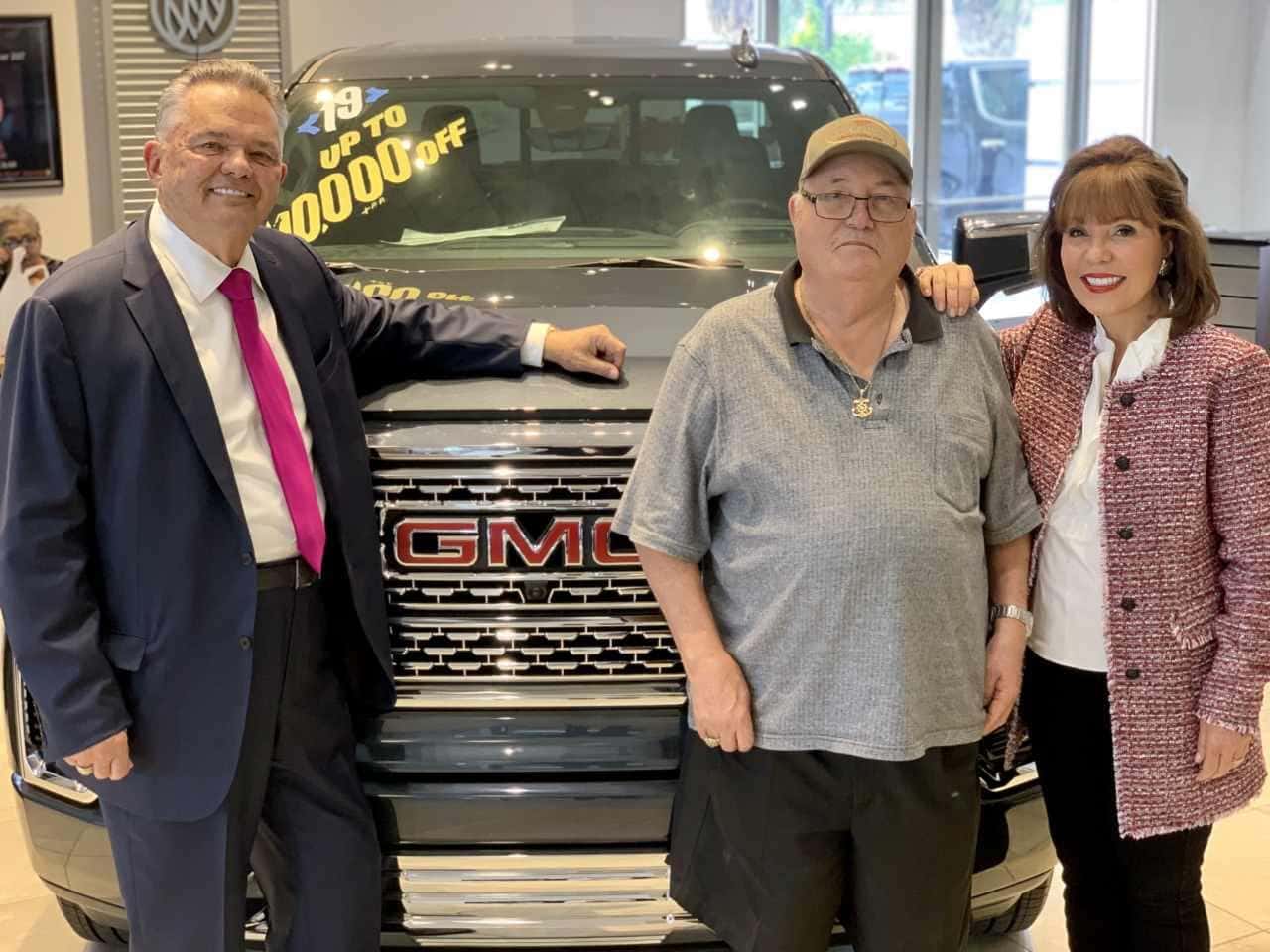 Bert Ogden & Fiesta Dealerships were proud to take part in the Alamo Department "National Night Out" 2019.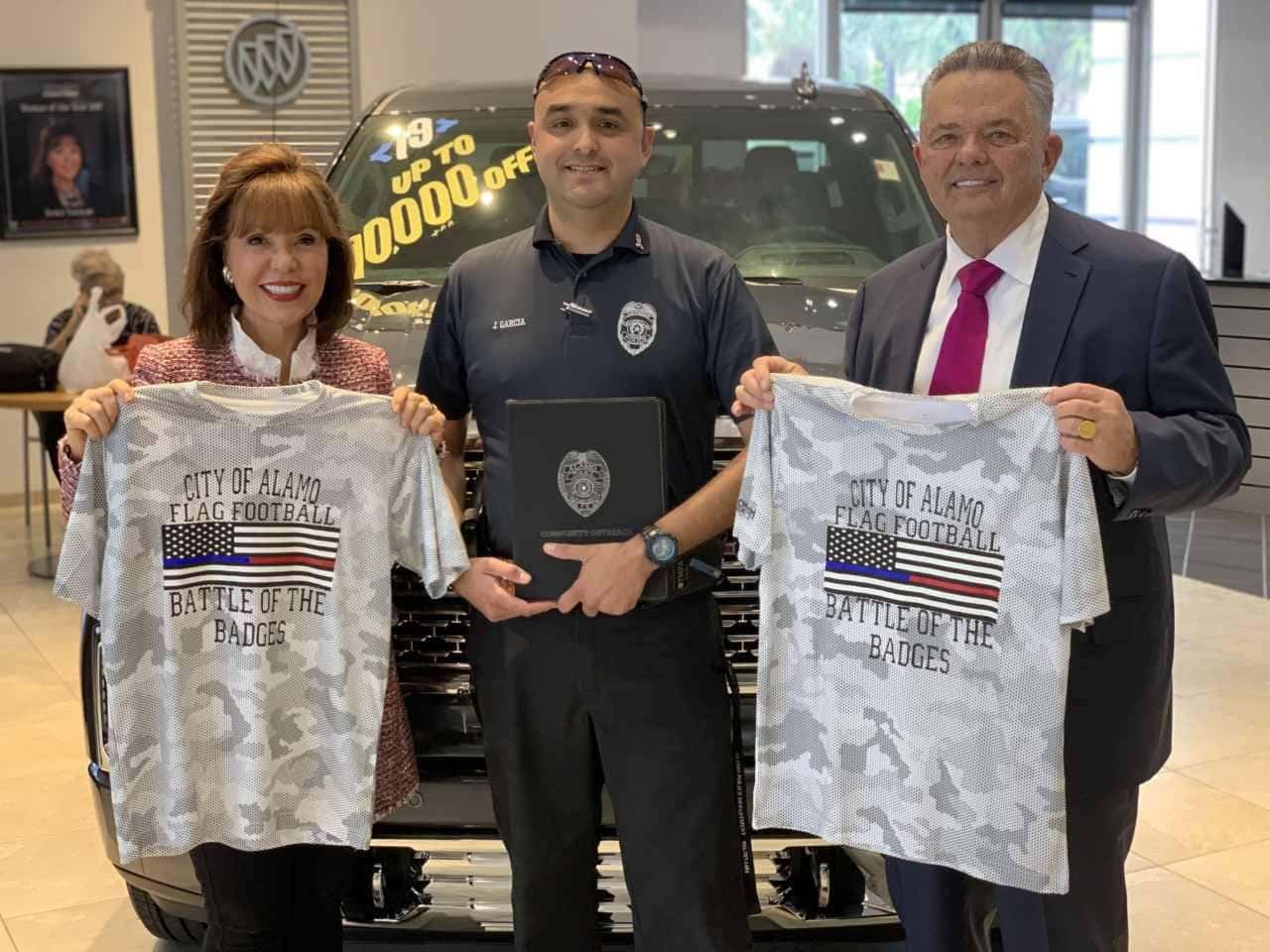 Congratulations Carlos Garza on completing the World Class GM Certification!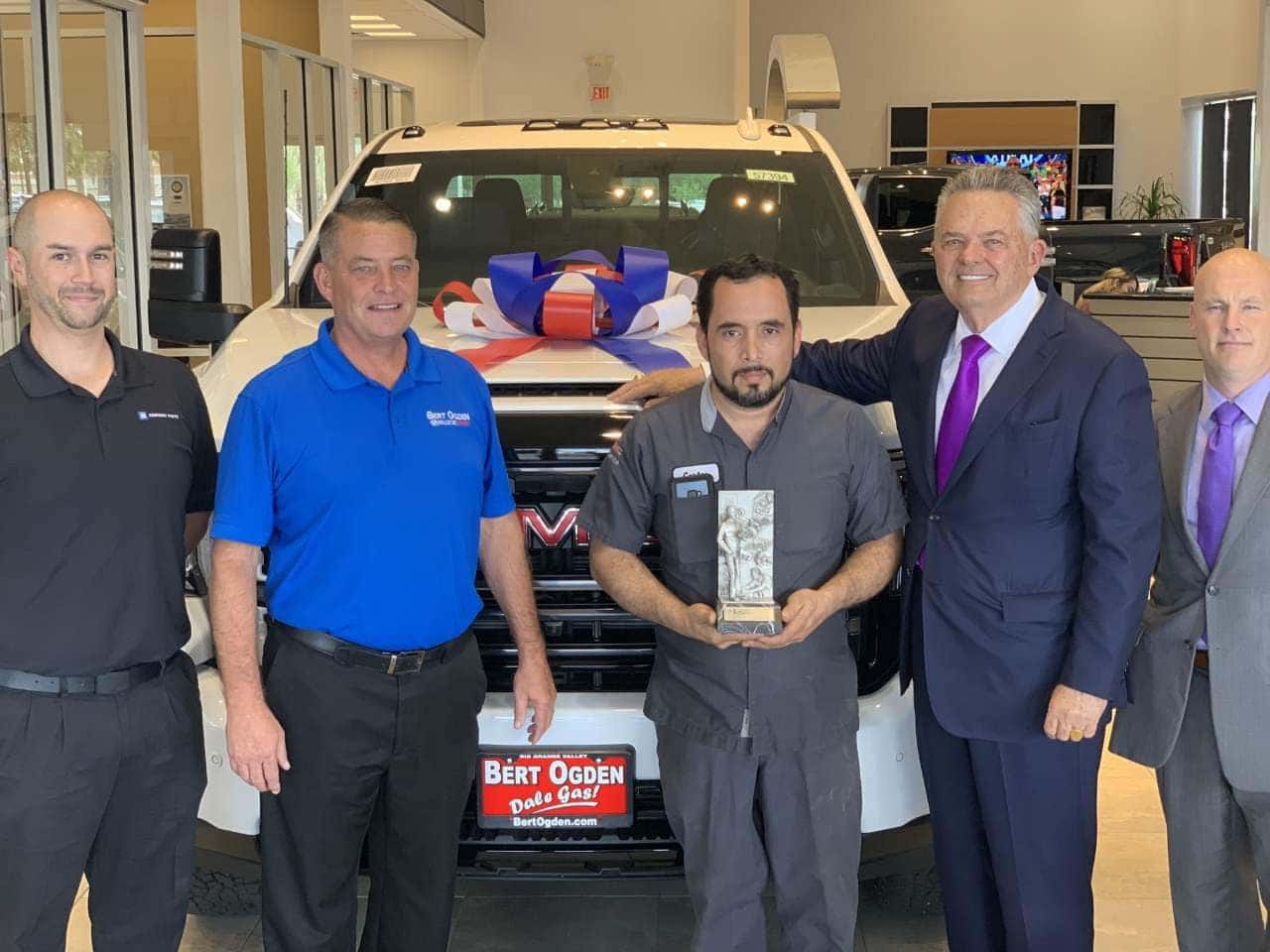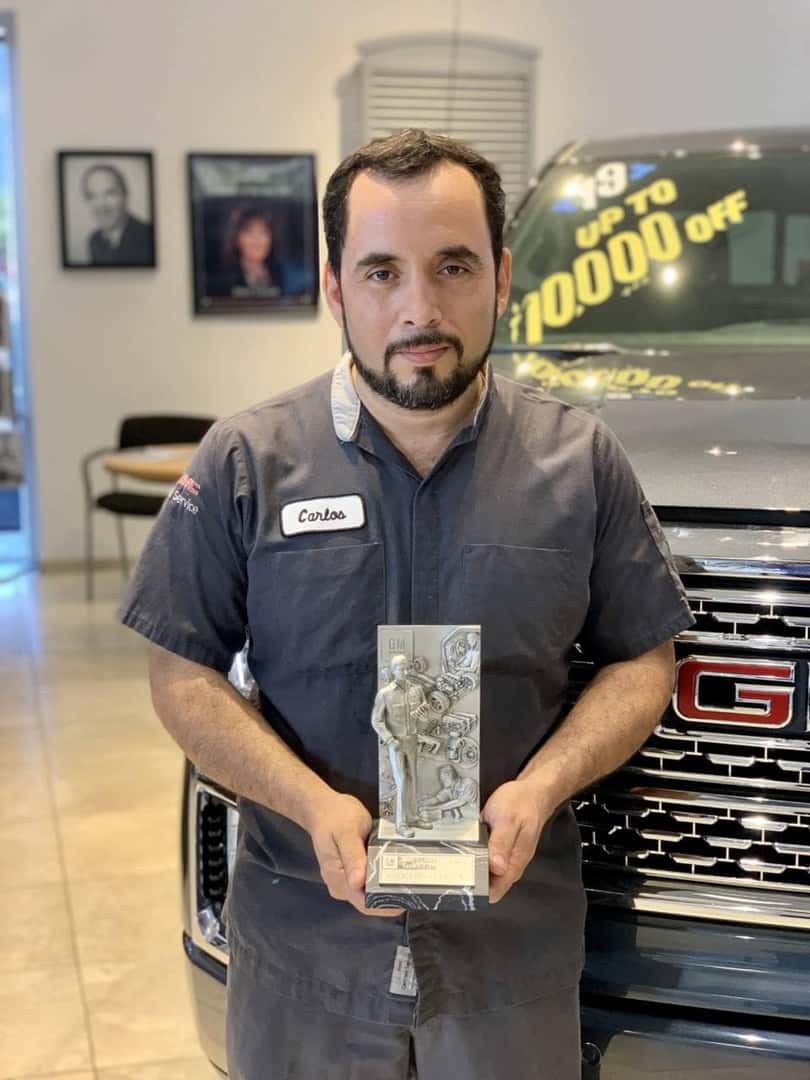 "Strut For The Cure" Benefiting MD Anderson Cancer Center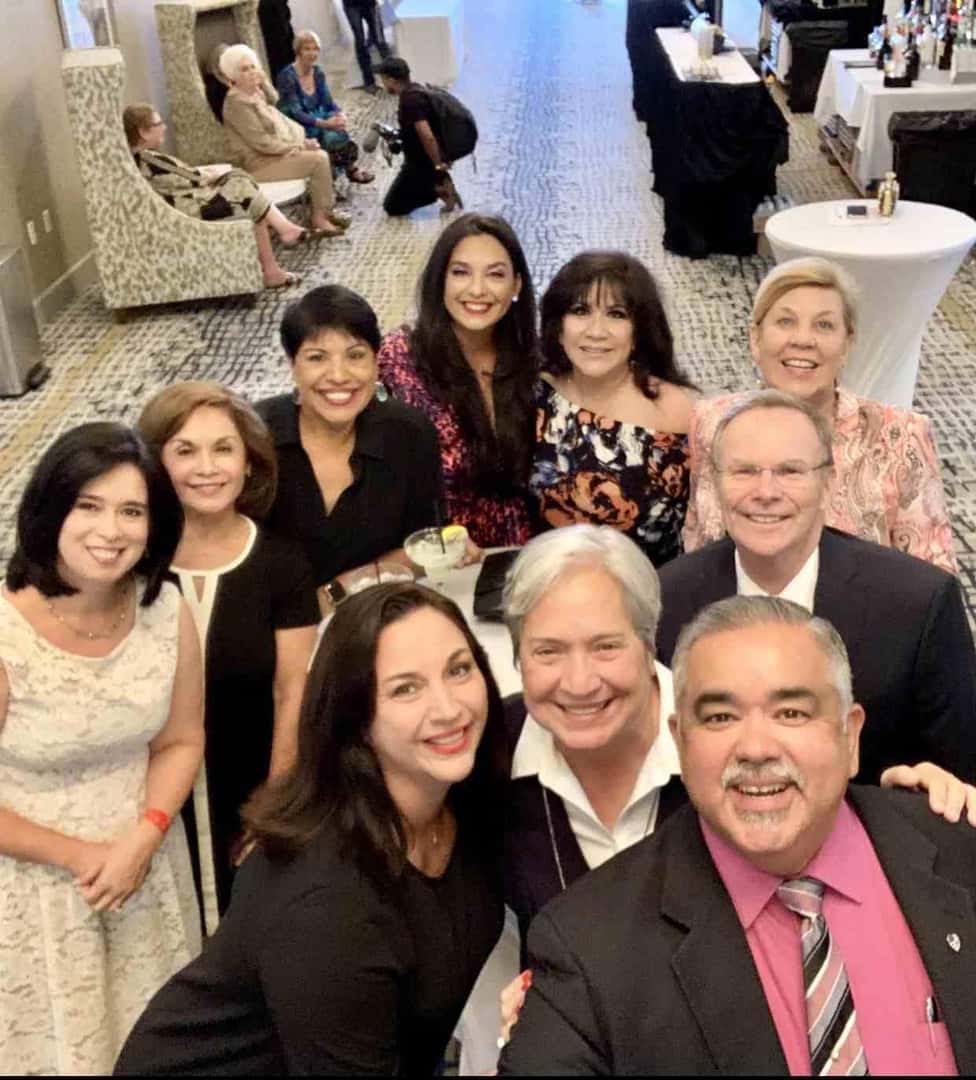 Celebration of Hero's Luncheon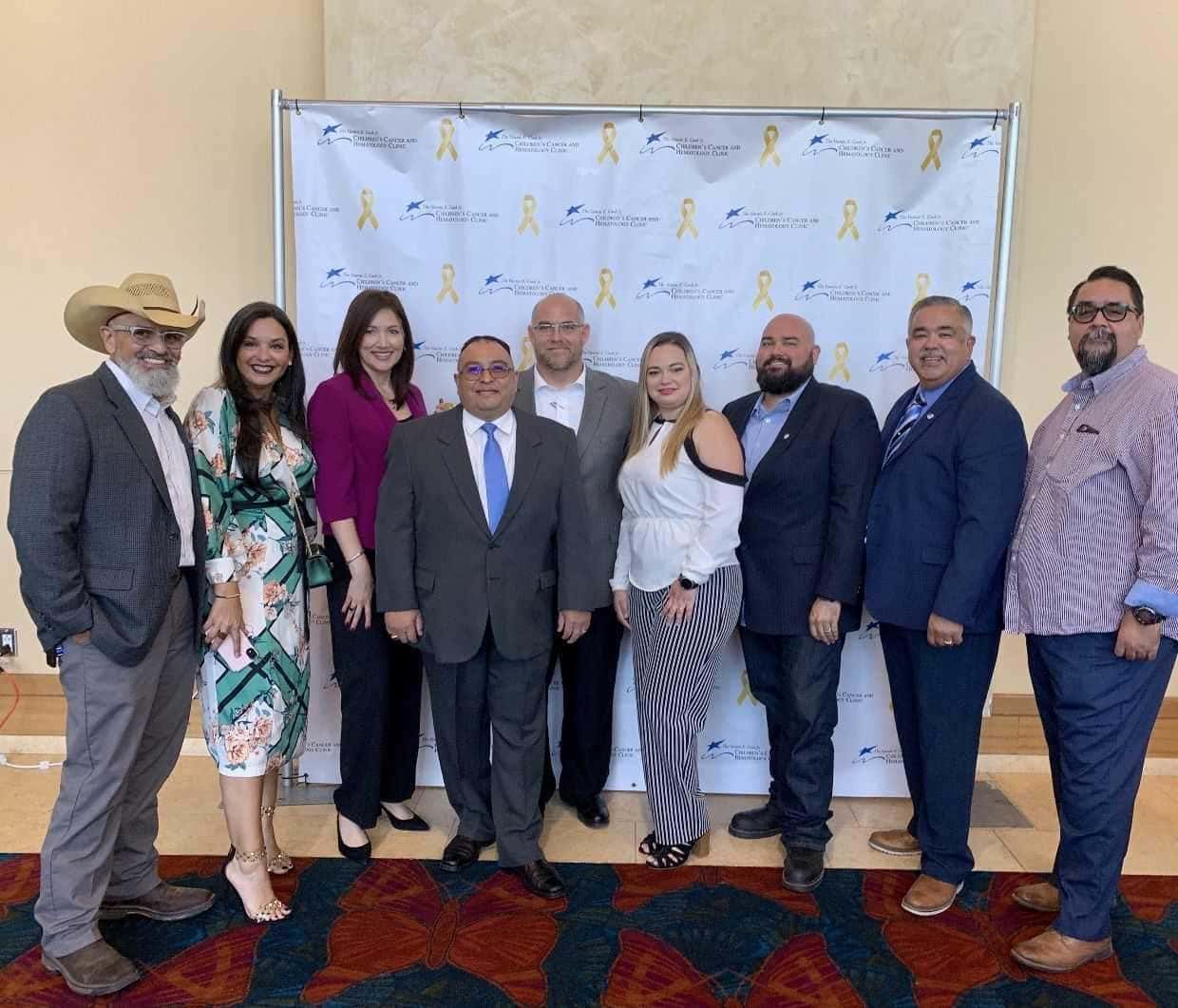 The Monitor Readers Choice Award- Favorite Car Dealership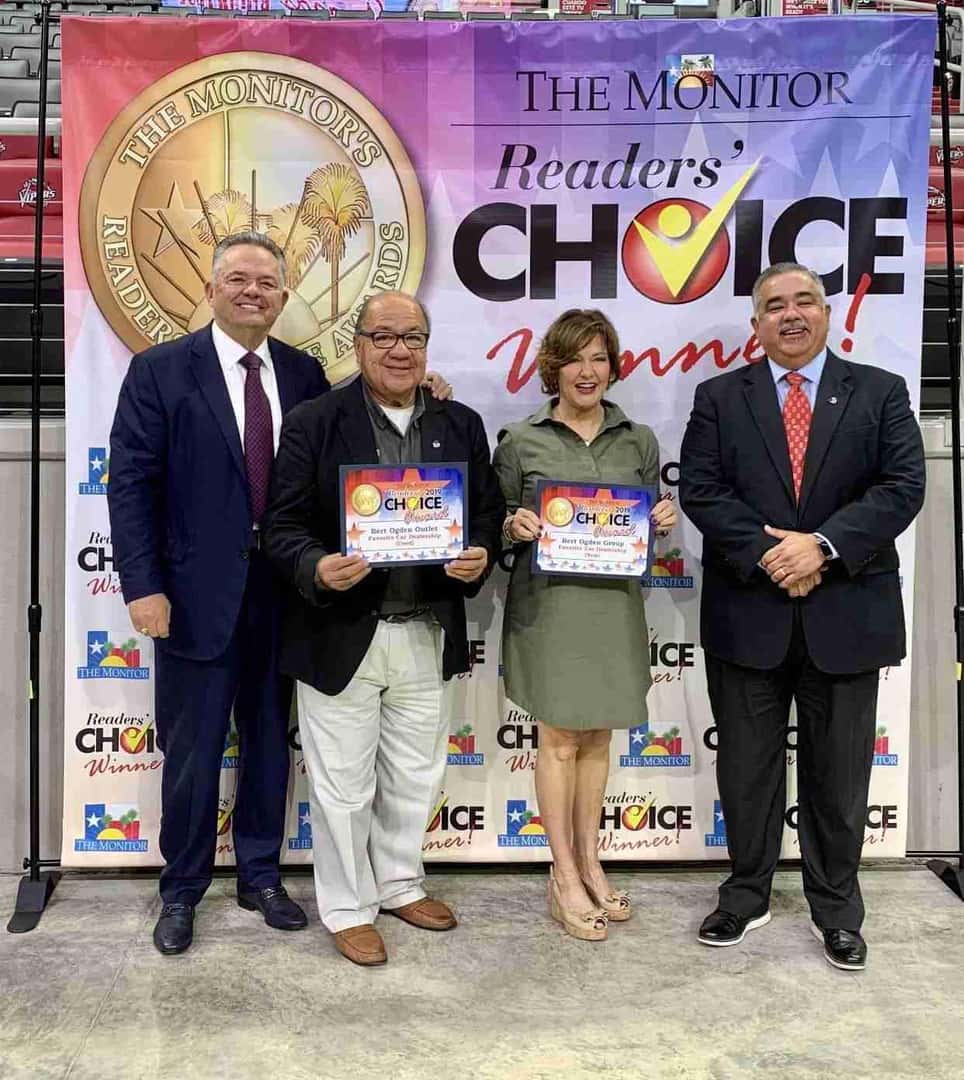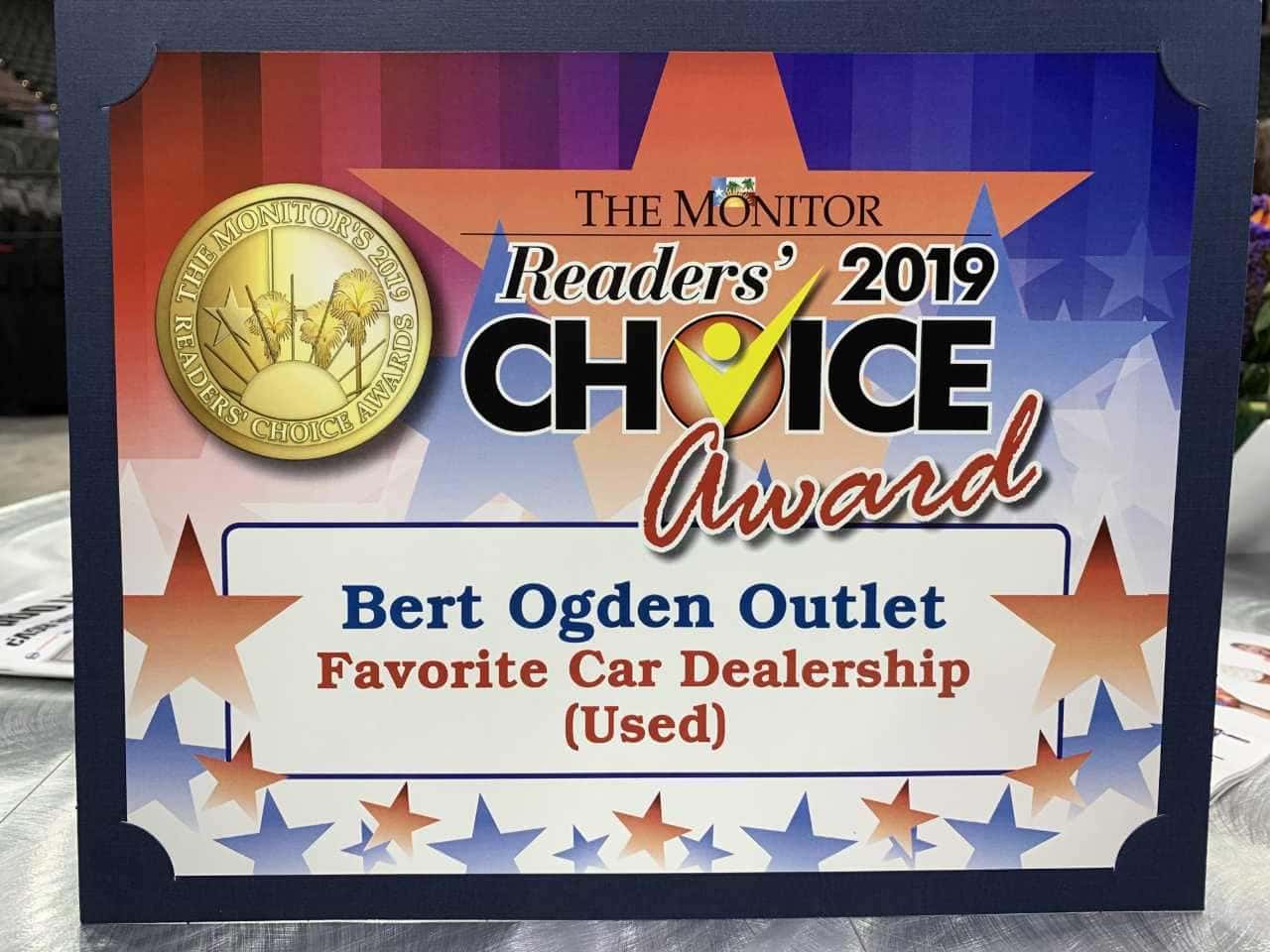 1st Annual Bert Ogden "Dale Gas Battle" Fishing Tournament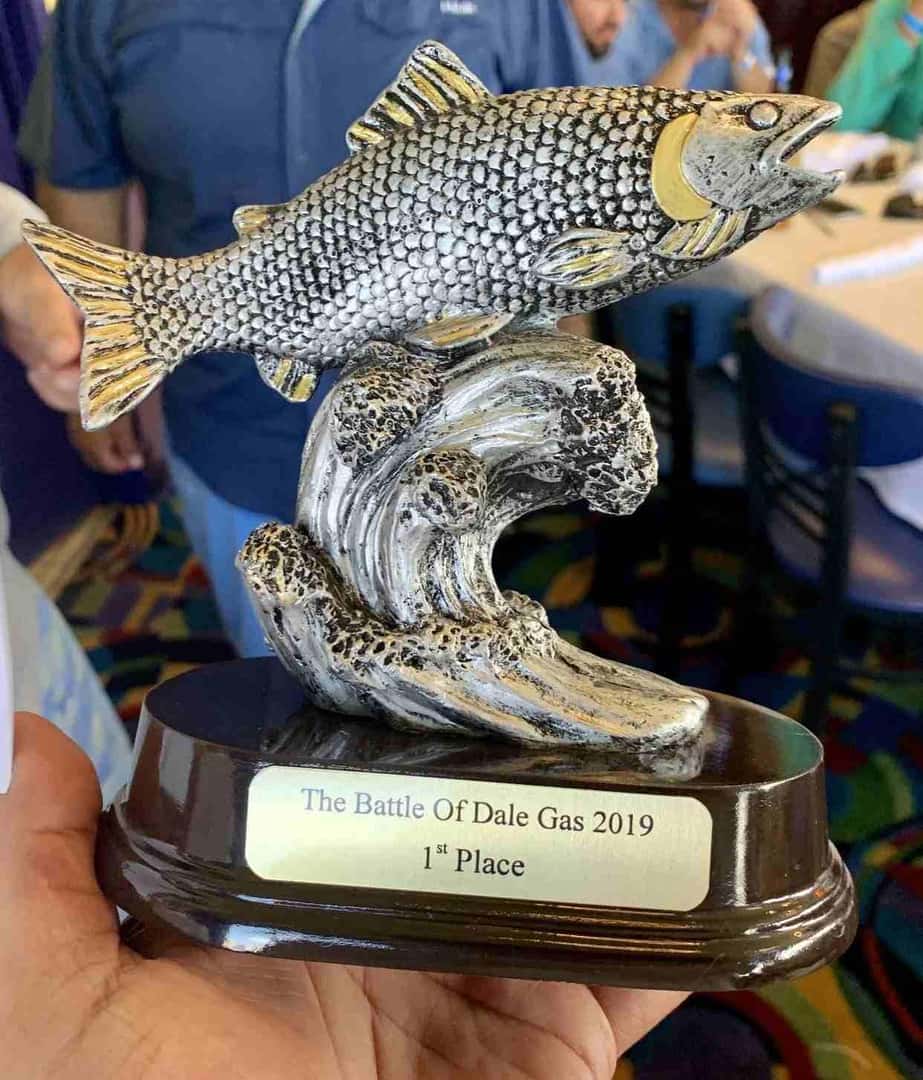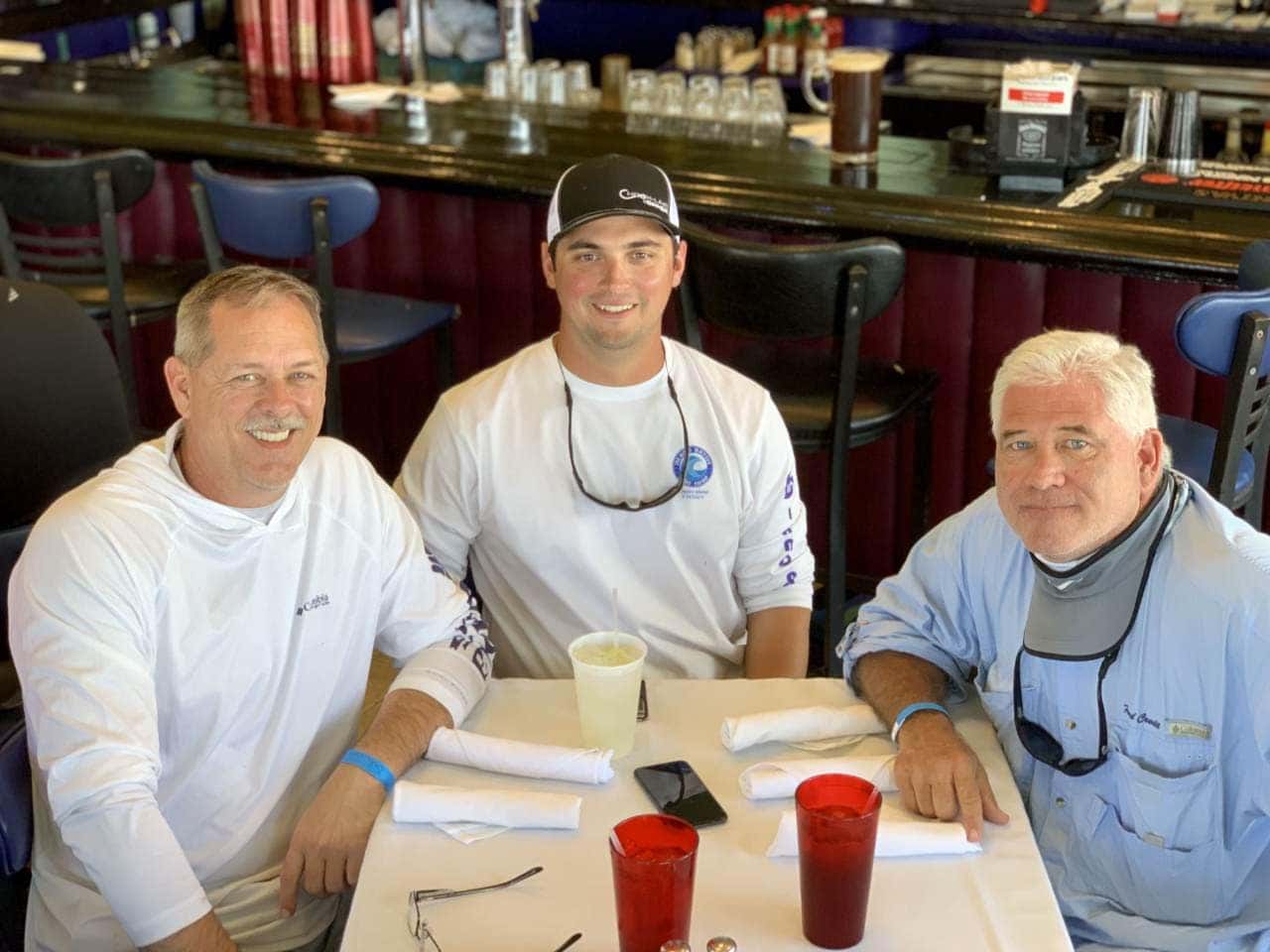 Pharr International Trucking Expo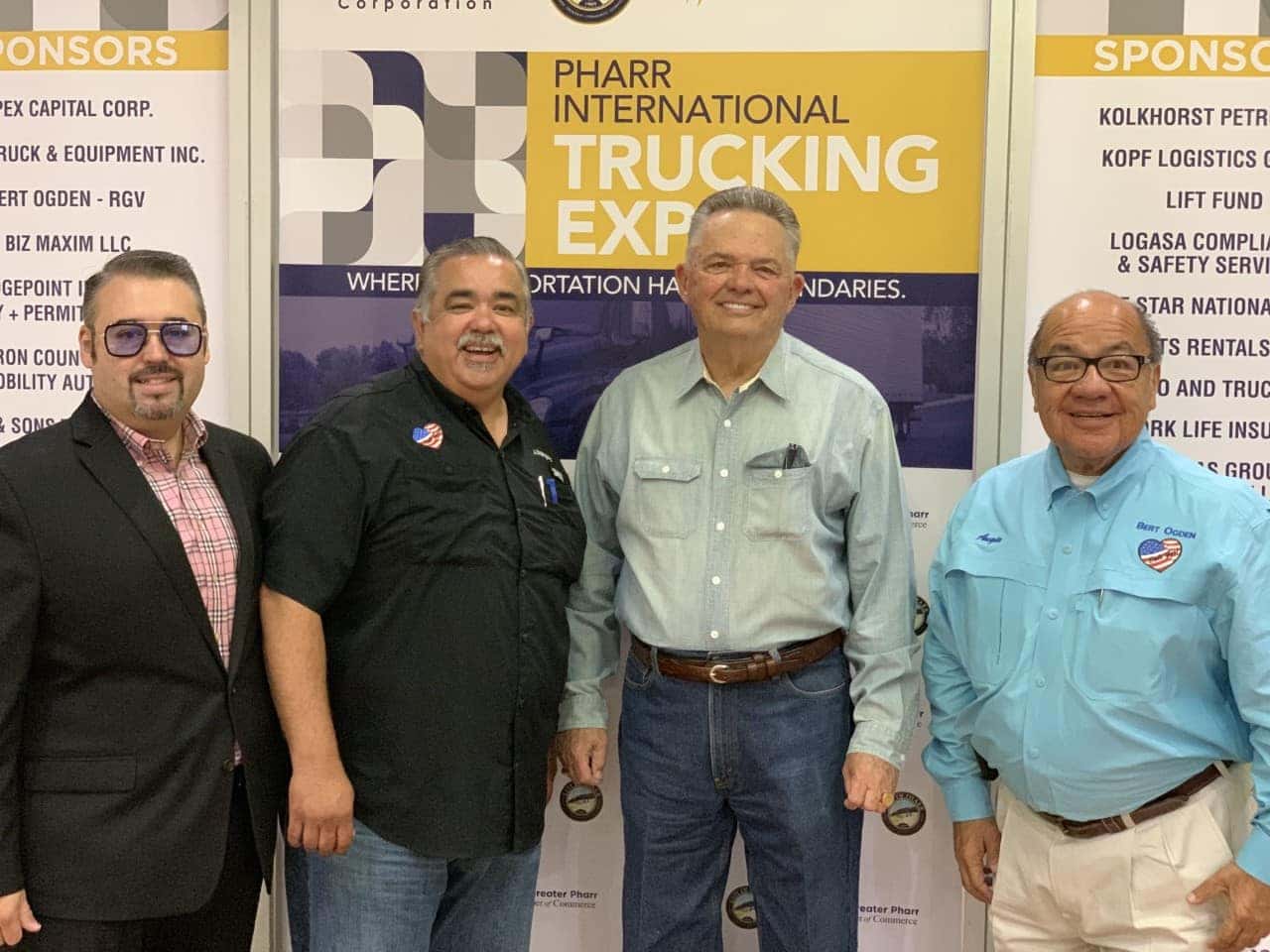 2019 Project Angel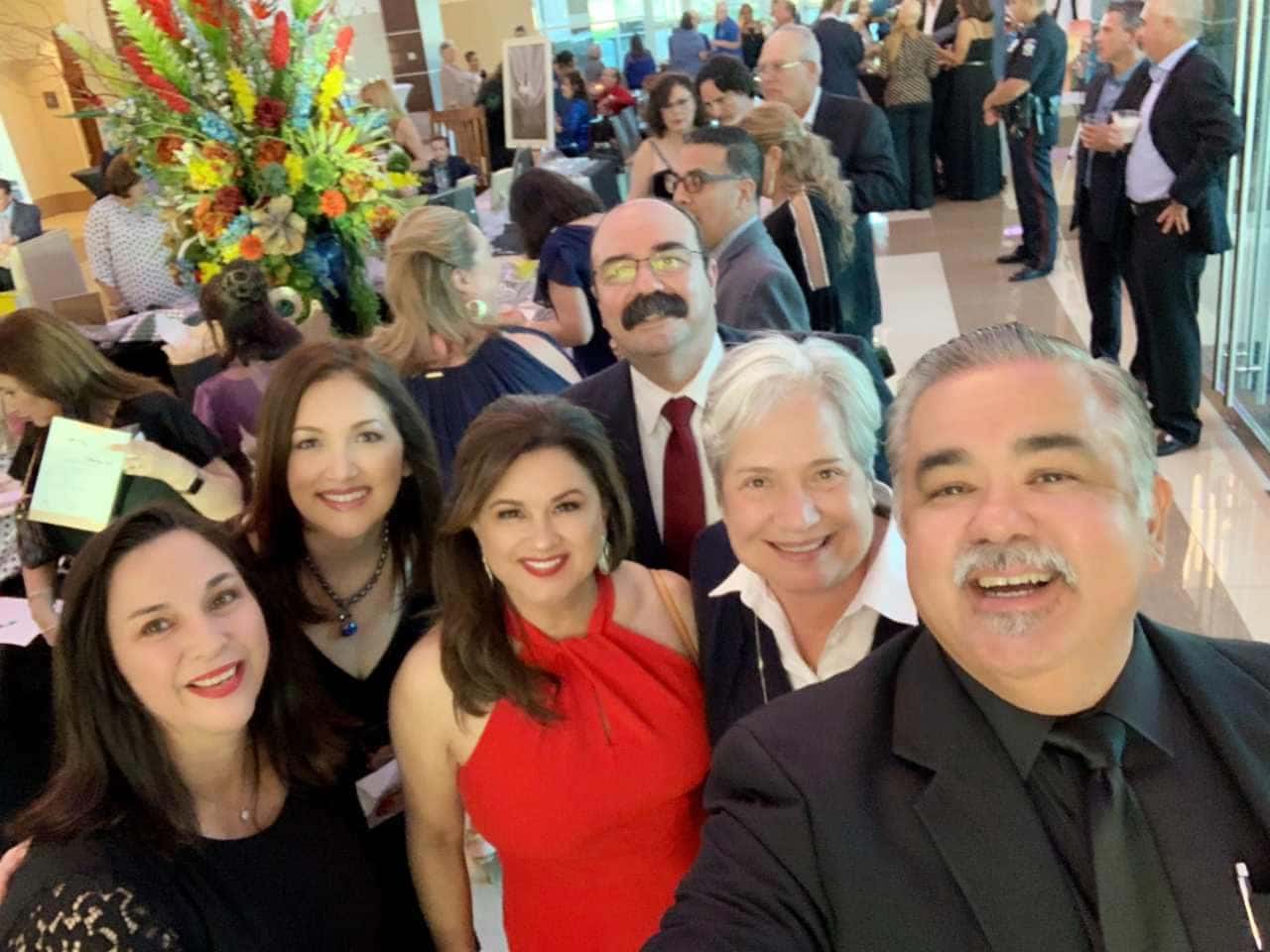 Adrian Burone's Birthday Celebration – Bert Ogden Toyota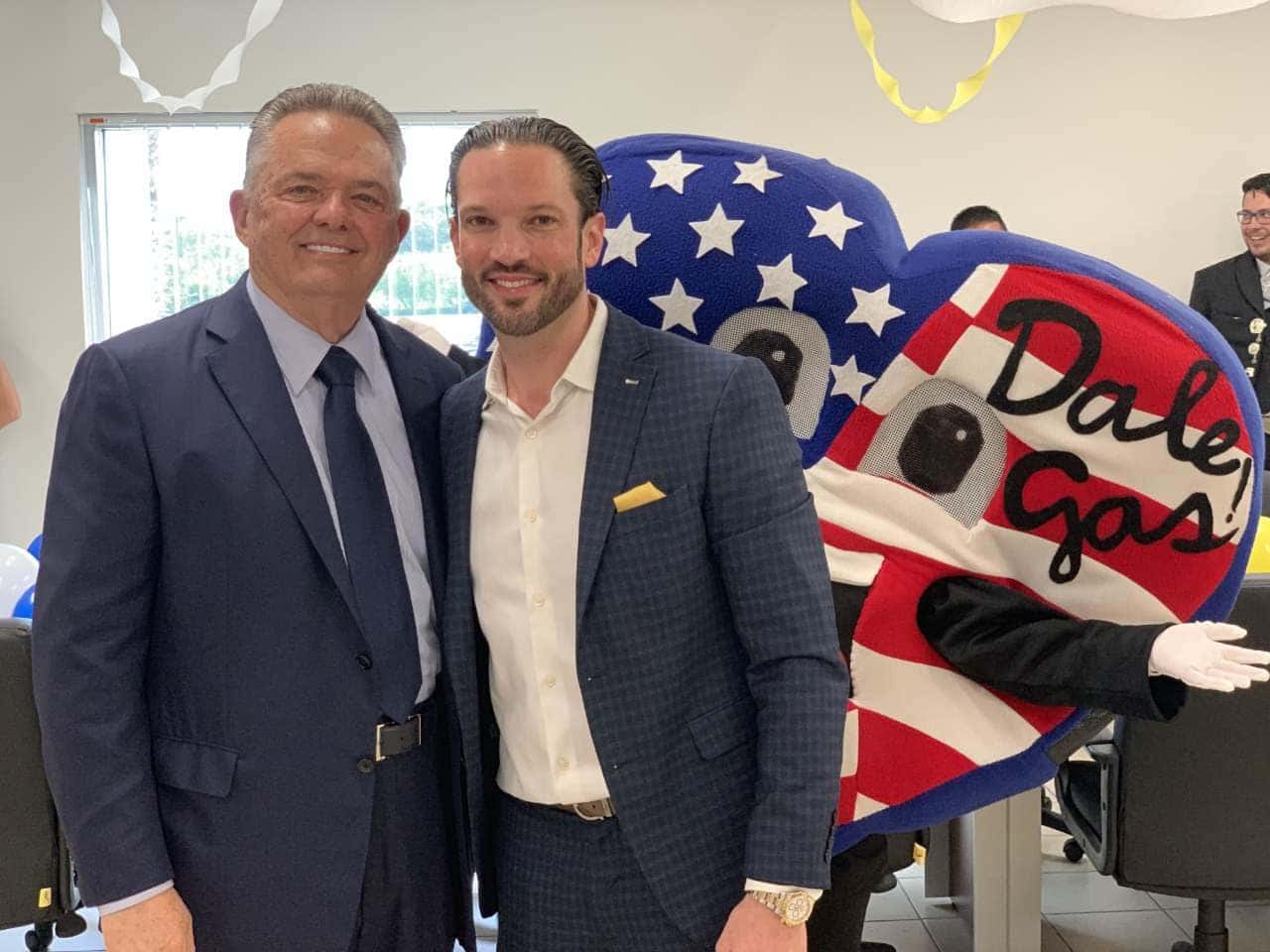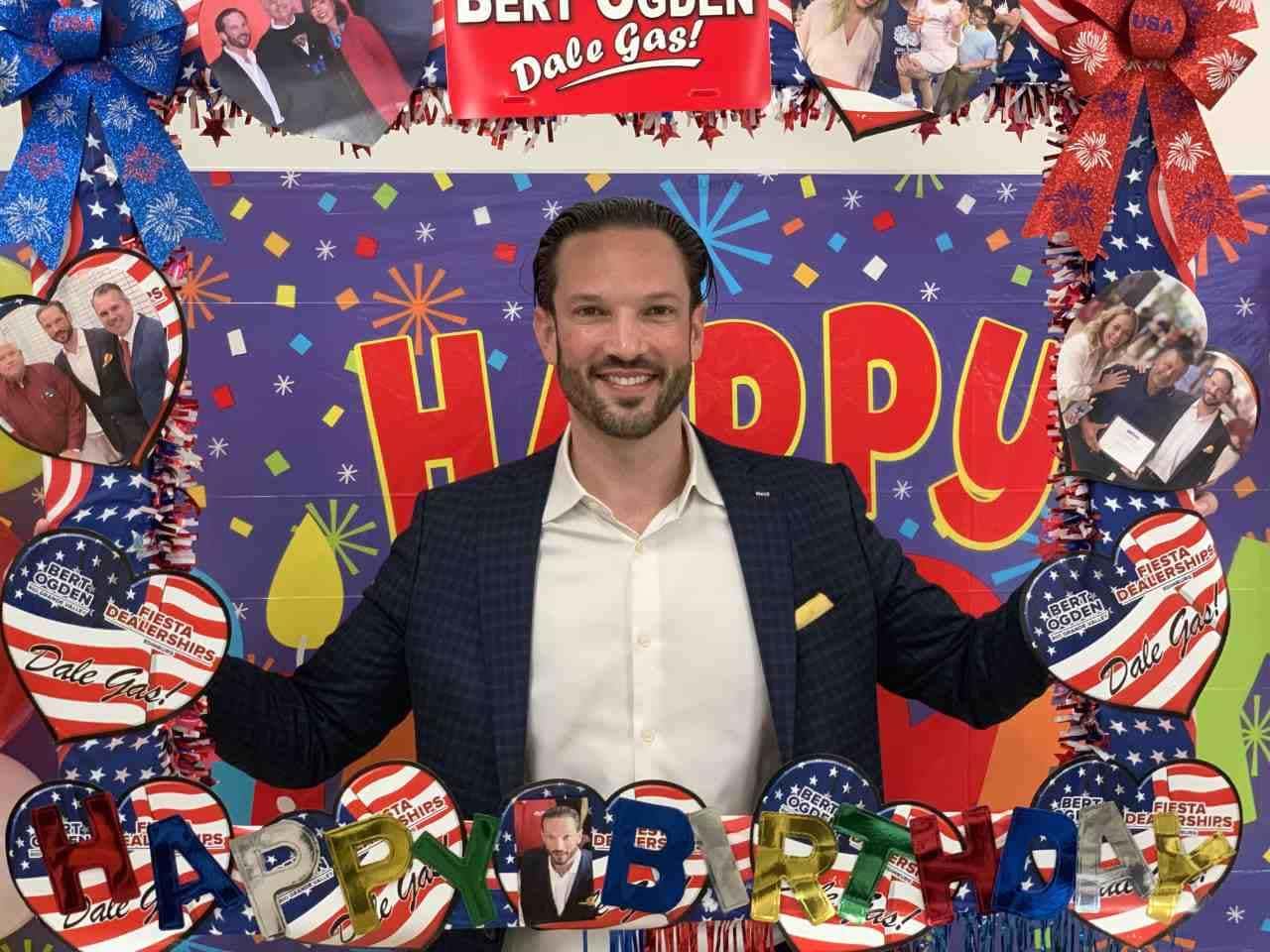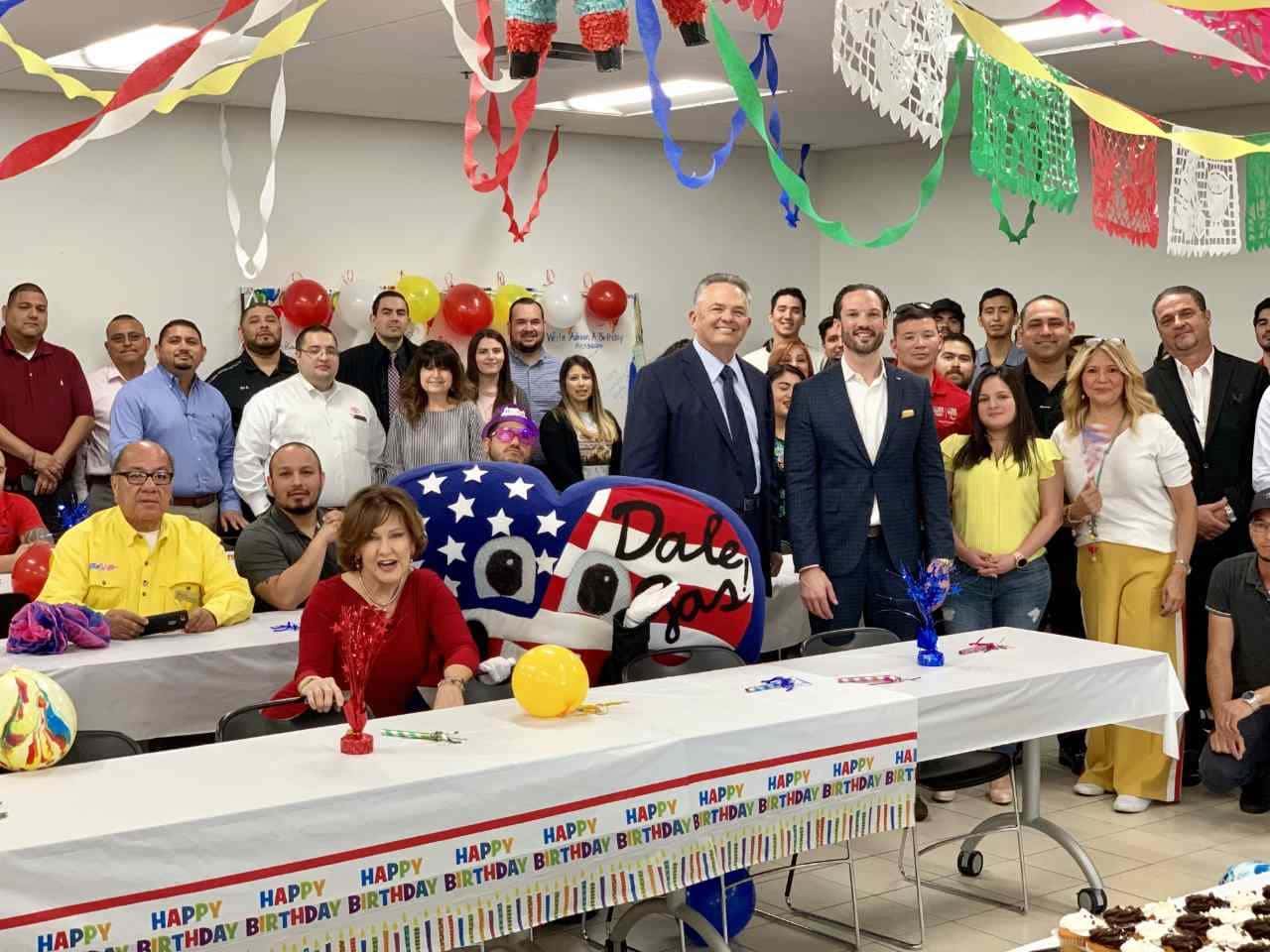 Bert Ogden Family Fun Day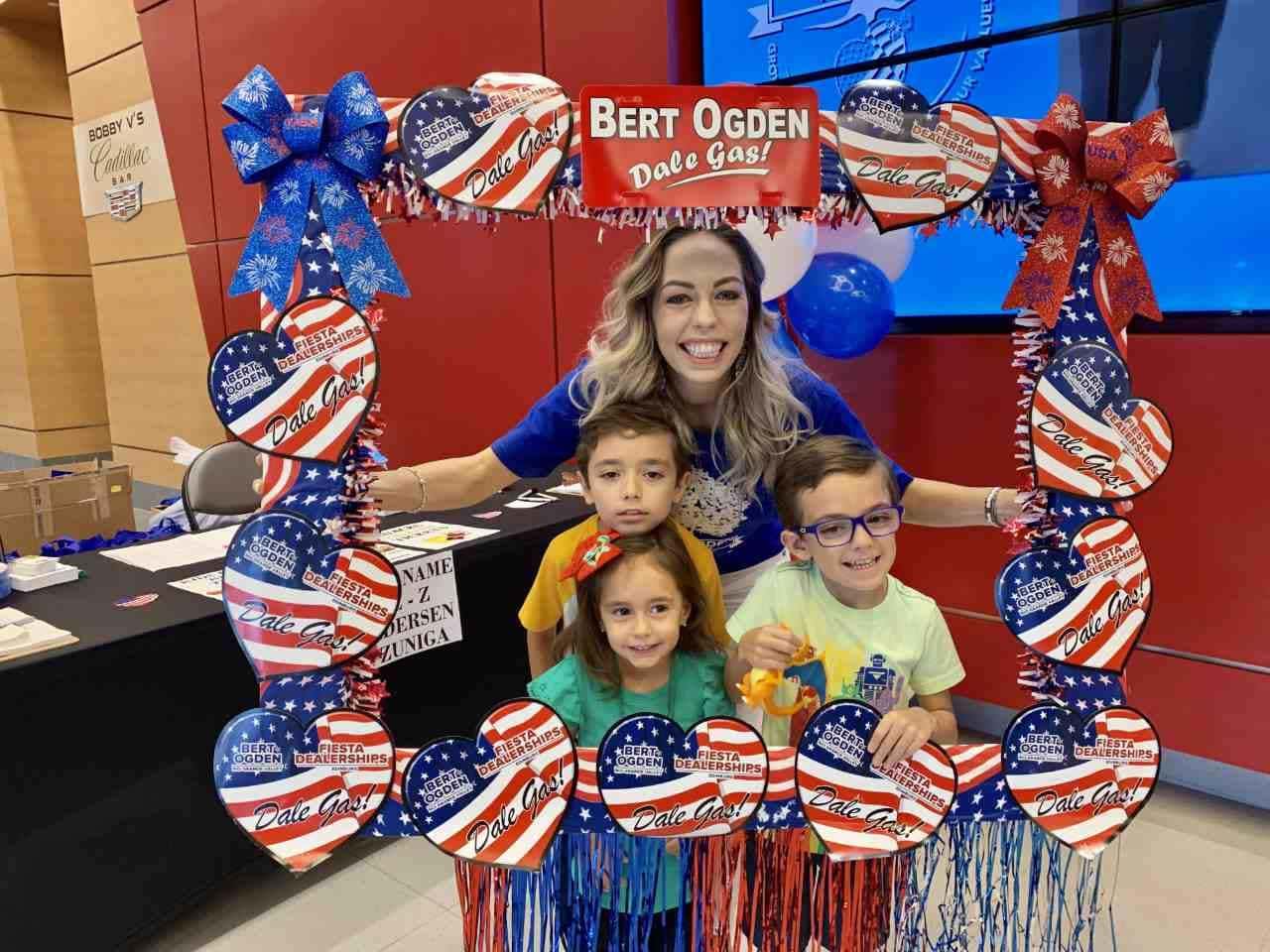 Robert C. Vackar's 2019 Whitewing Hunt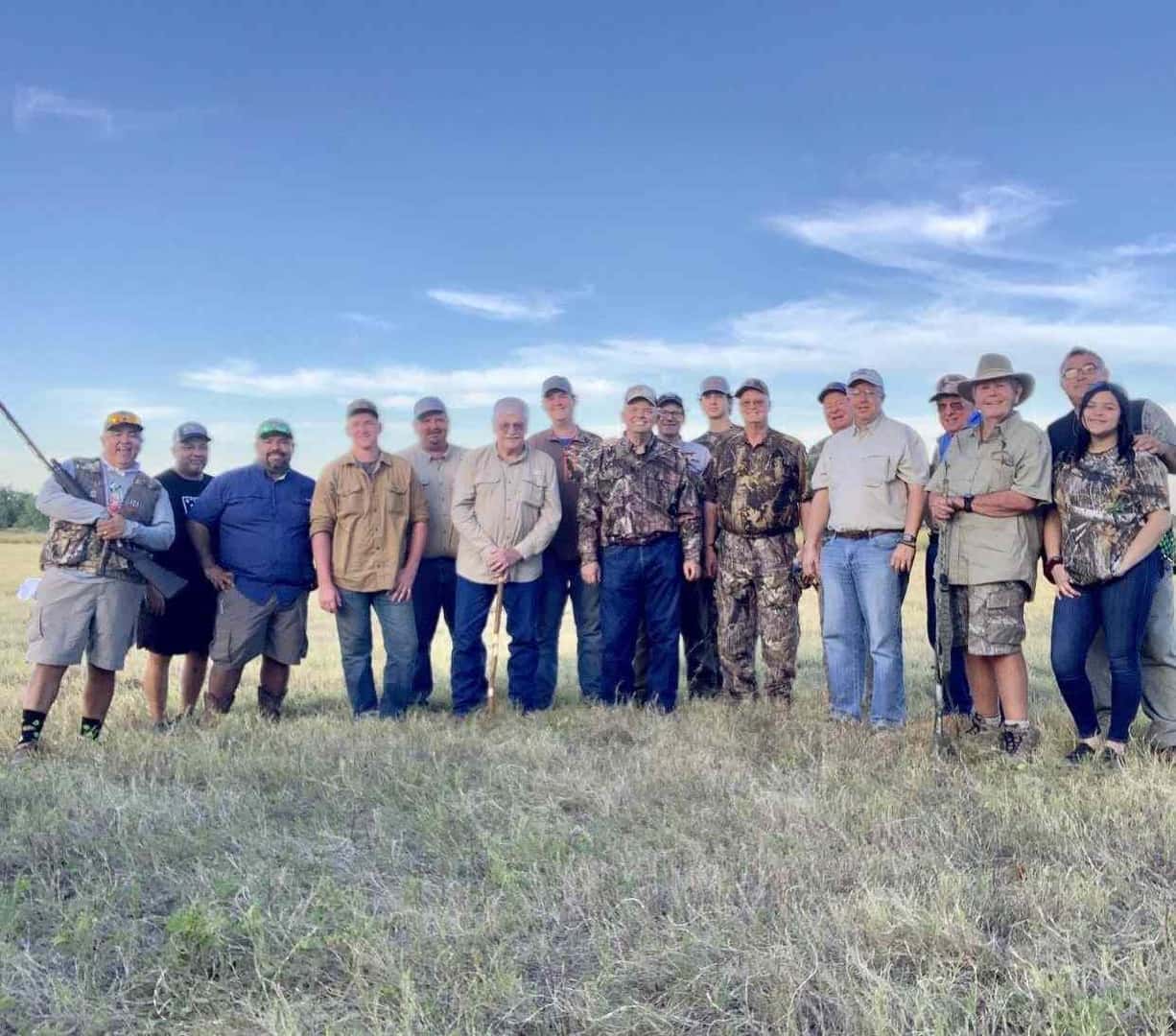 Robert C. Vackar College of Entrepreneurship Reception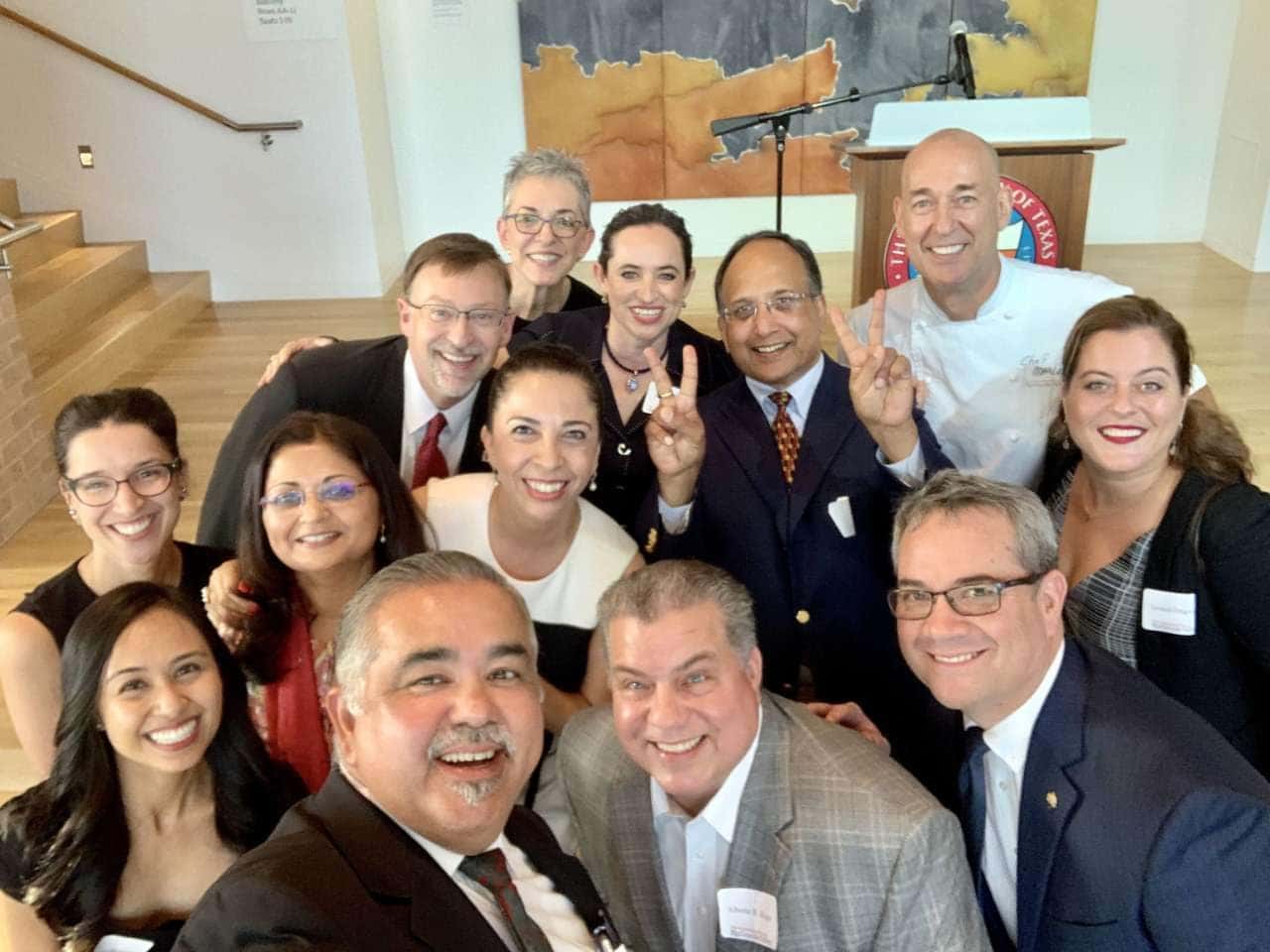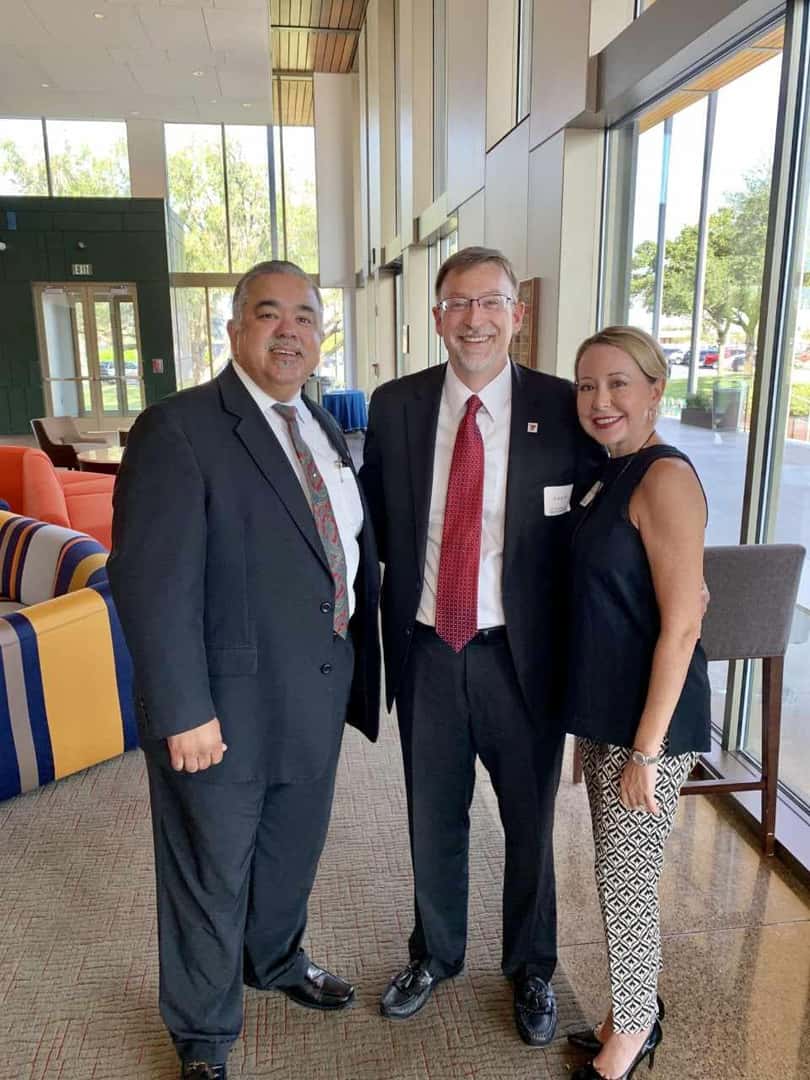 ECISD Teachers General Assembly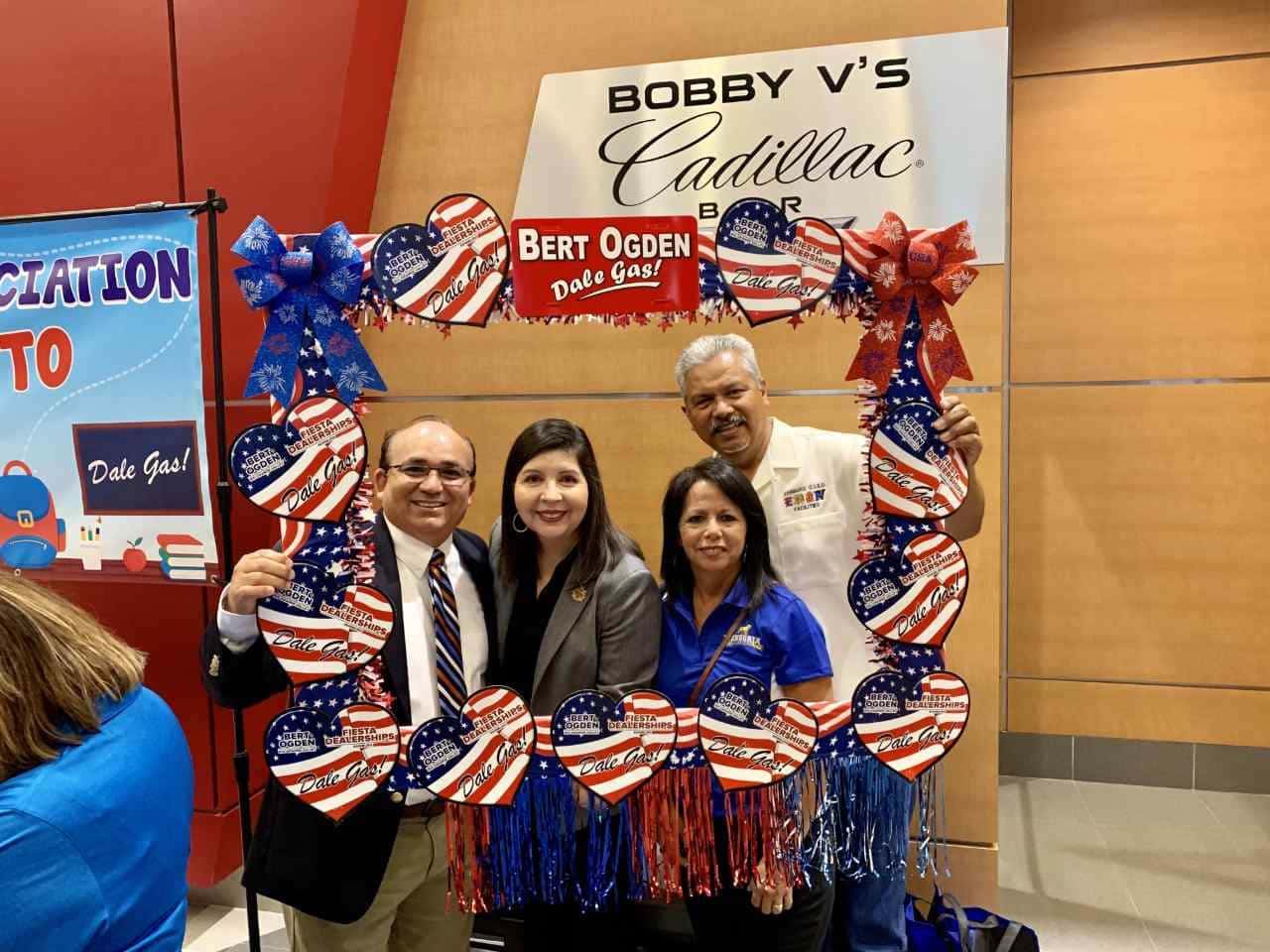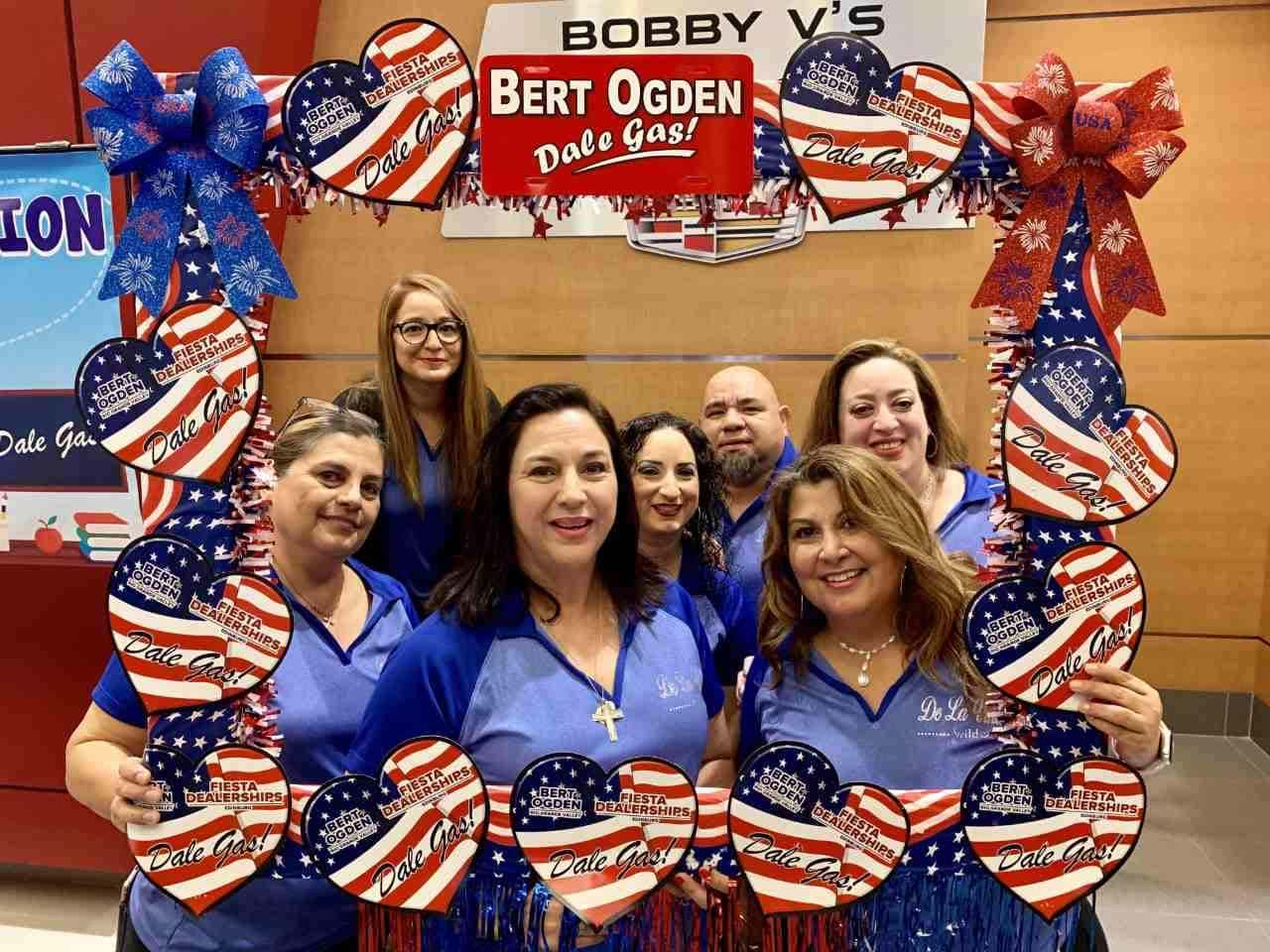 Easterseals Perfect Pair Event
Operation Finally Home.
DHR Health- Fishing Hope Tournament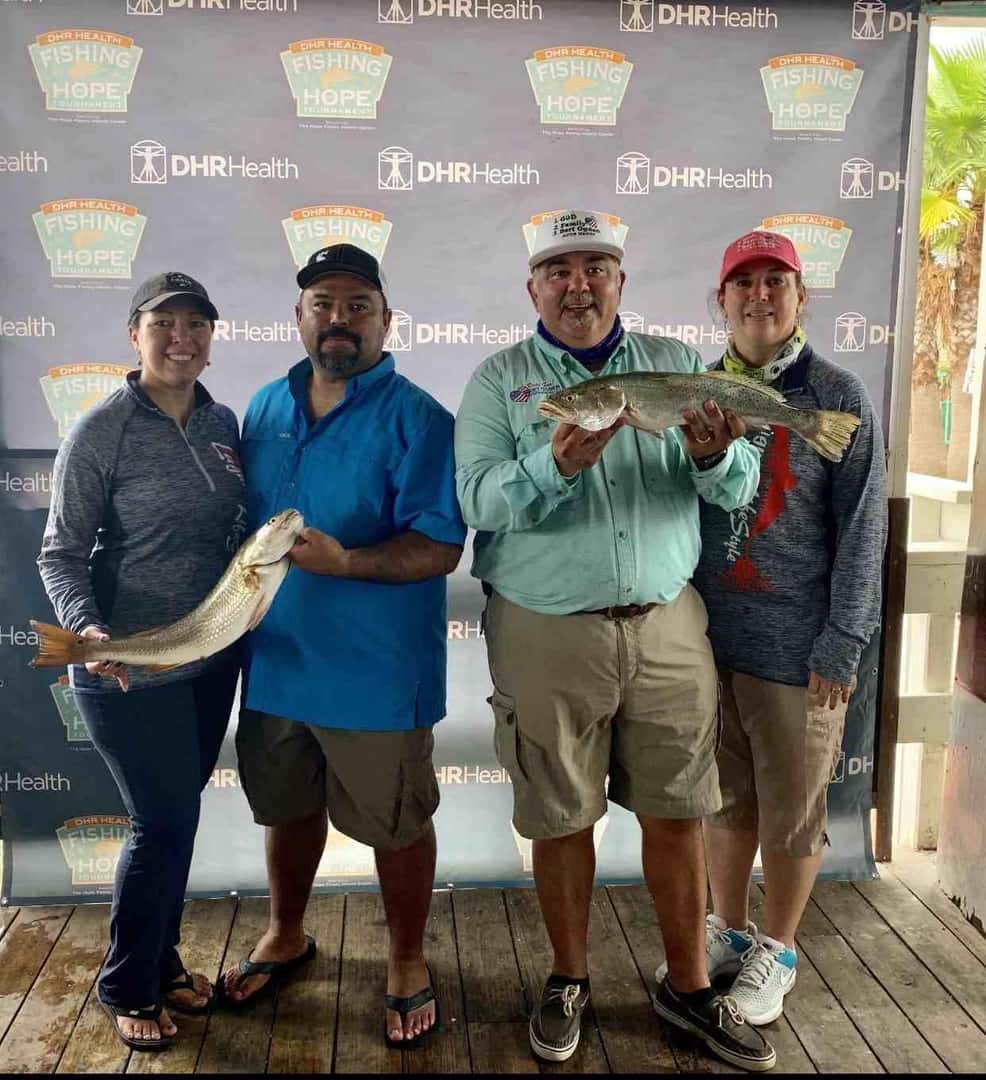 Edinburg Chamber Ambassadors- School Supply Donation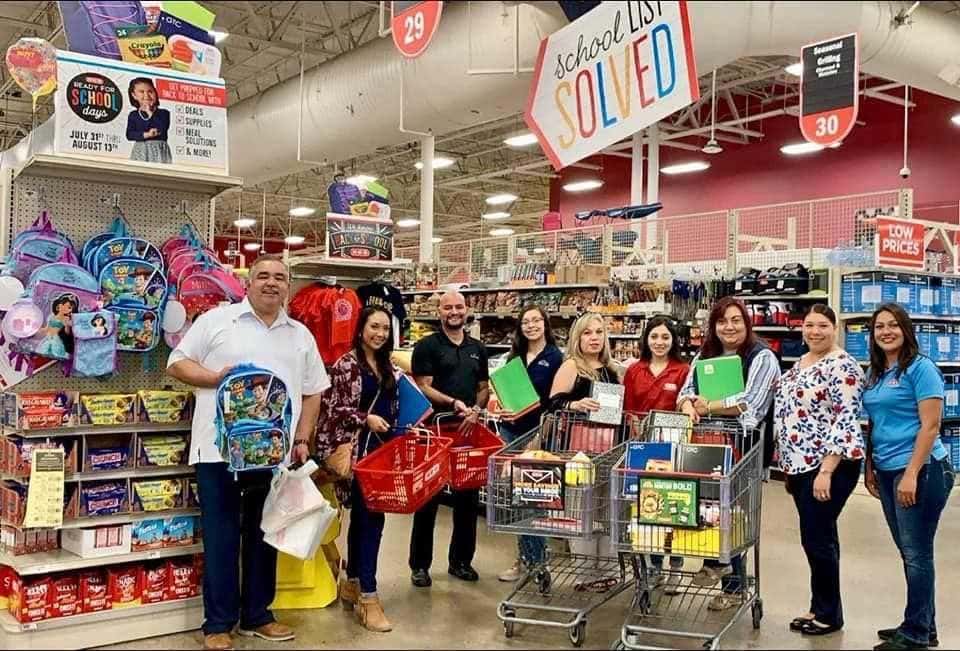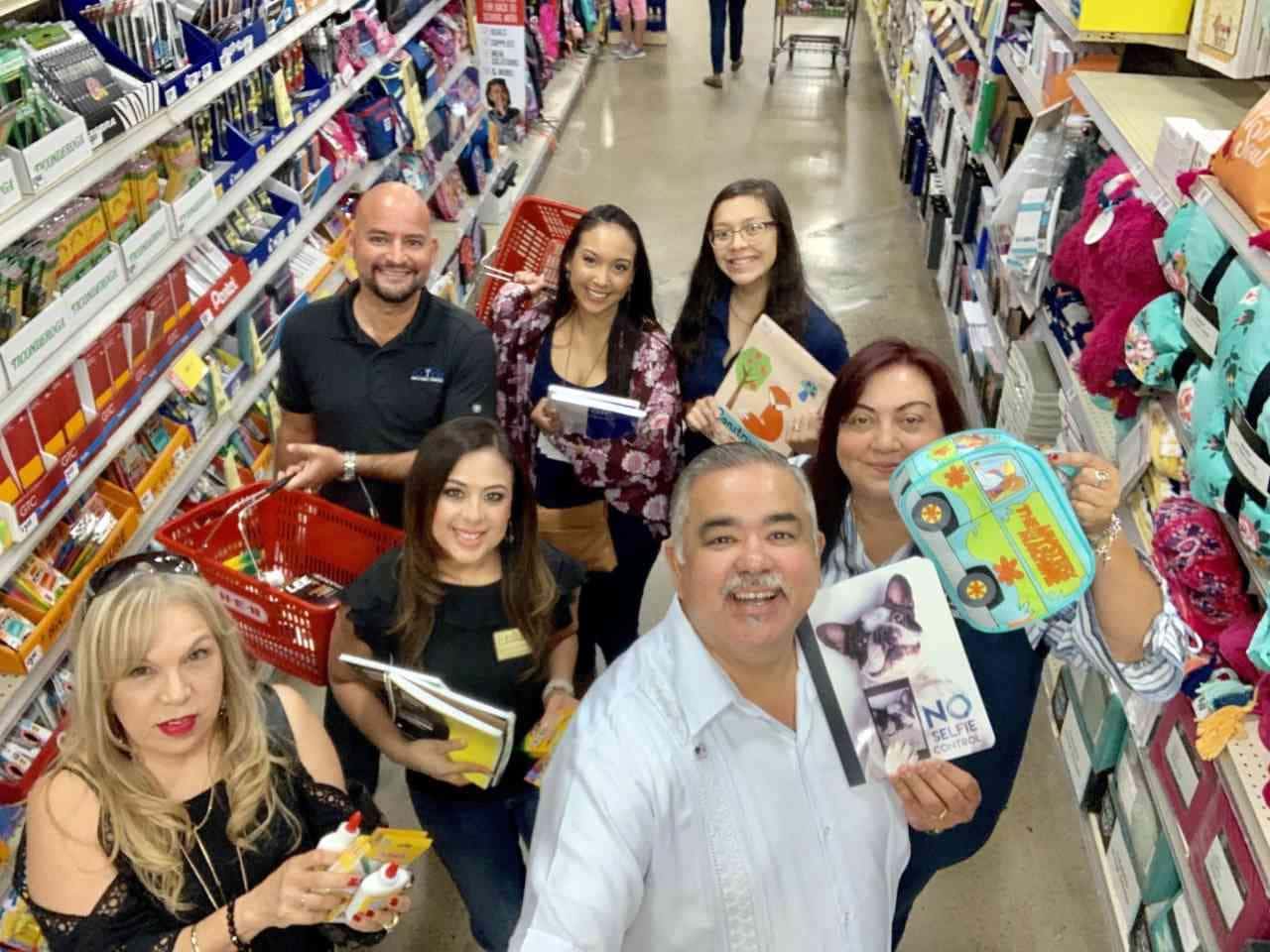 Edinburg National Night Out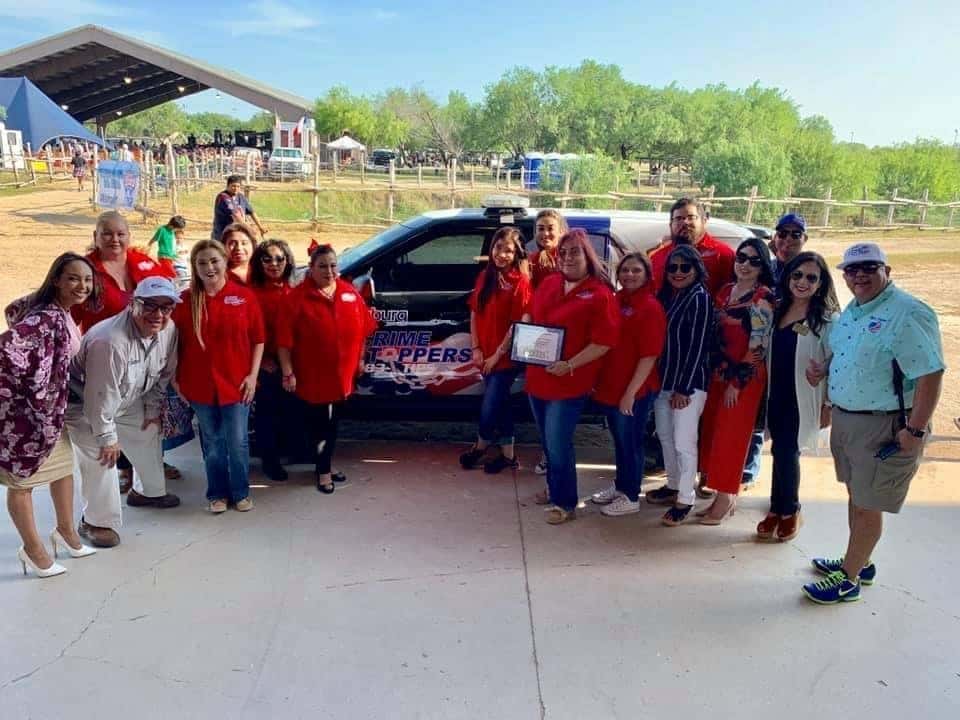 Save the Shelter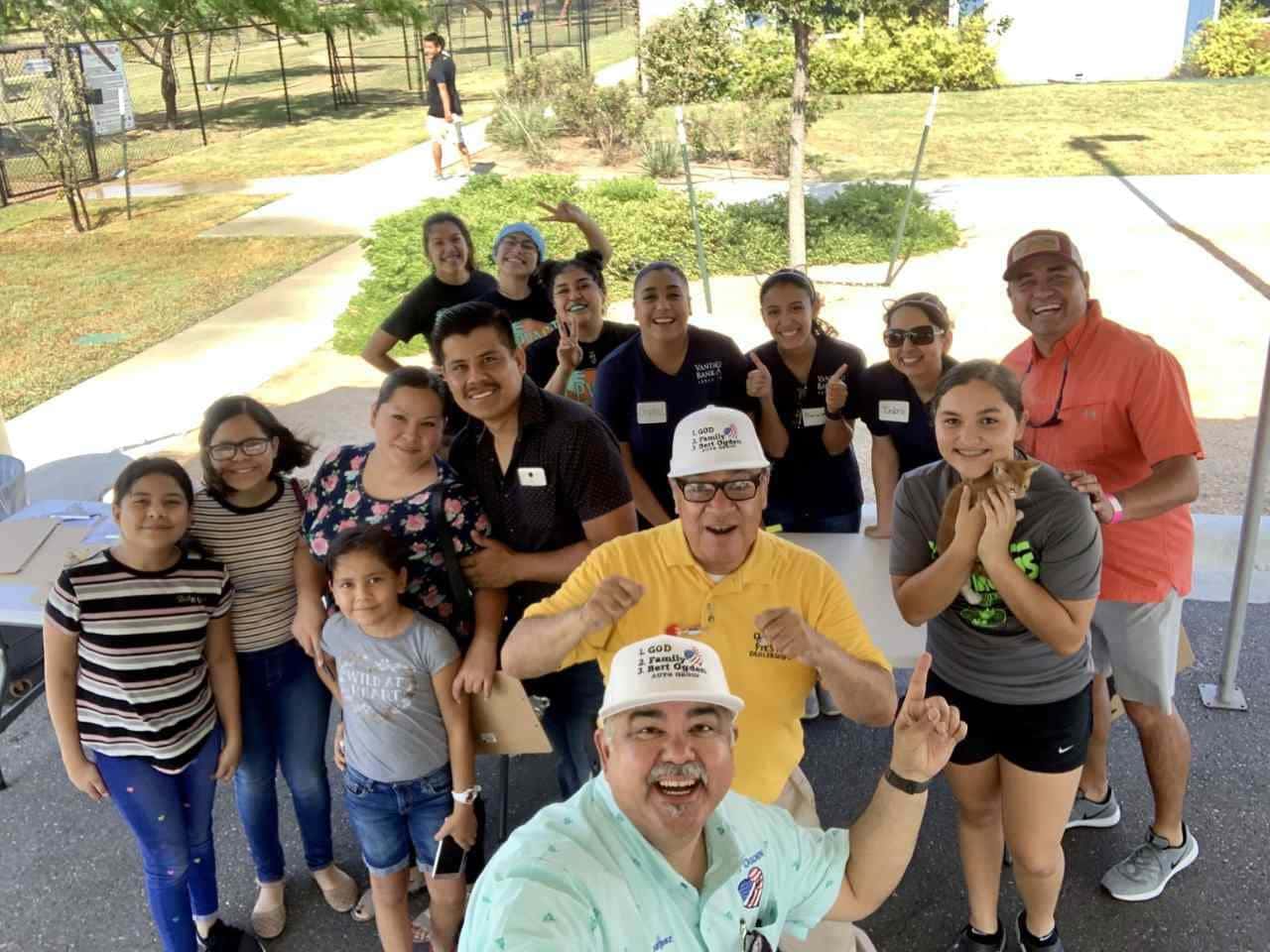 Allstate Insurance 20th Anniversary- Xavier Pena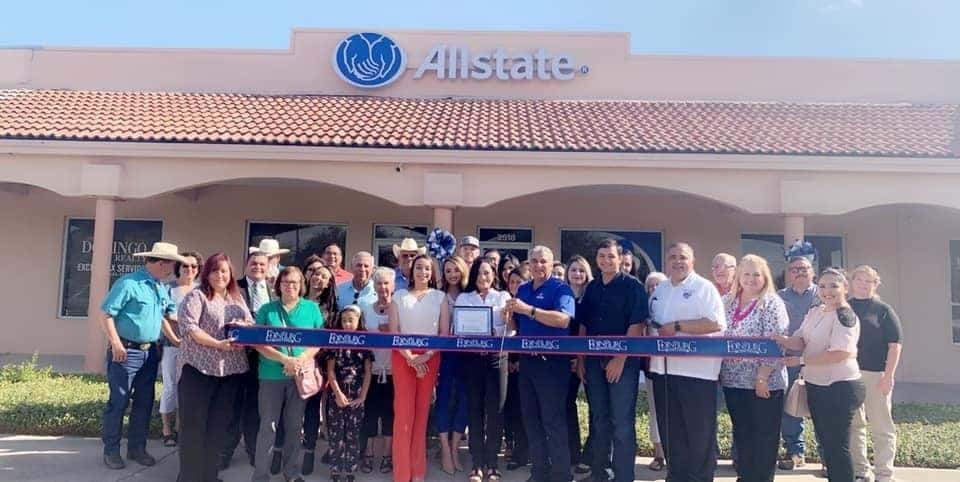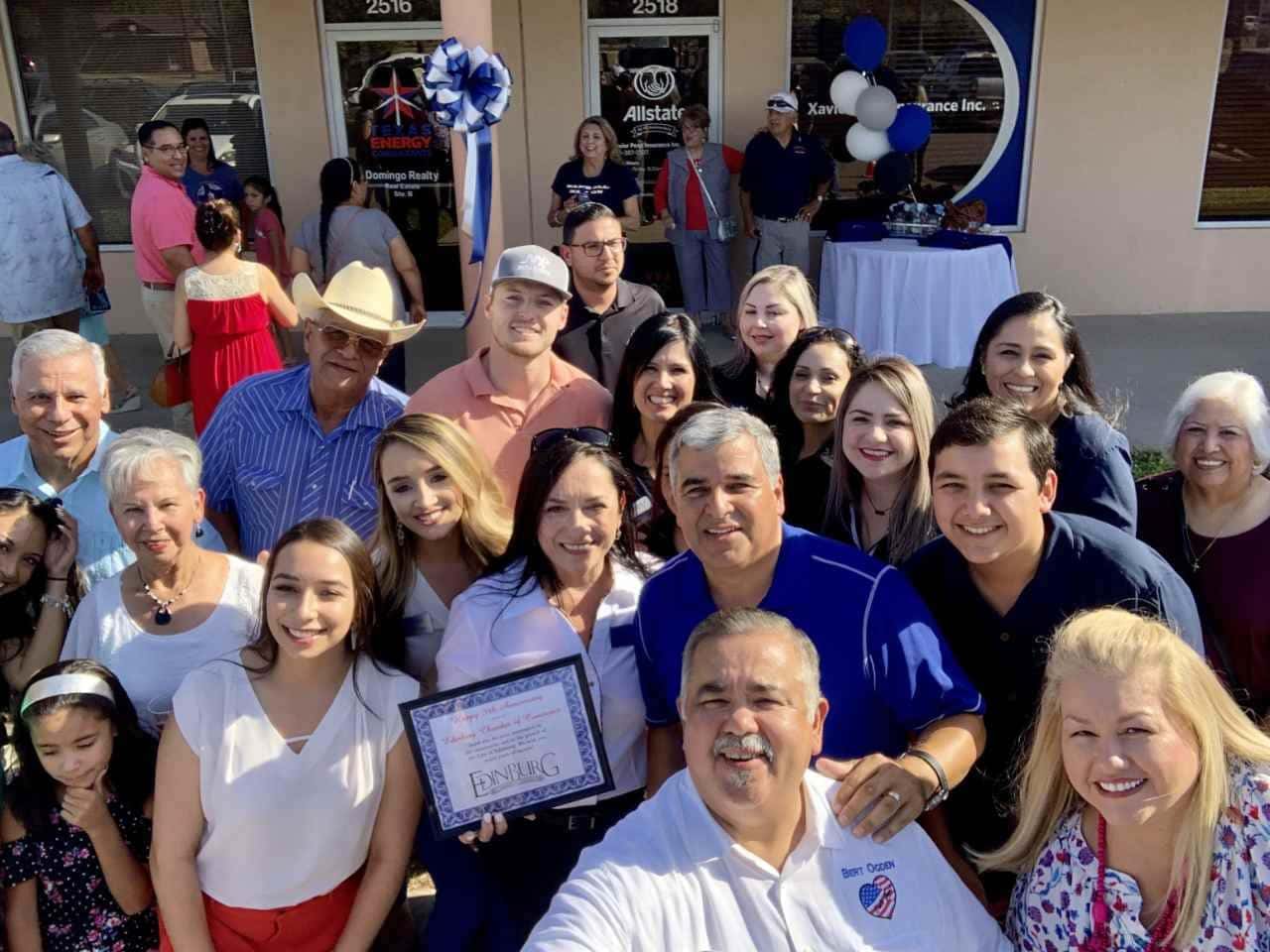 The 26th Annual Texas Hunter's and Sportsman's Expo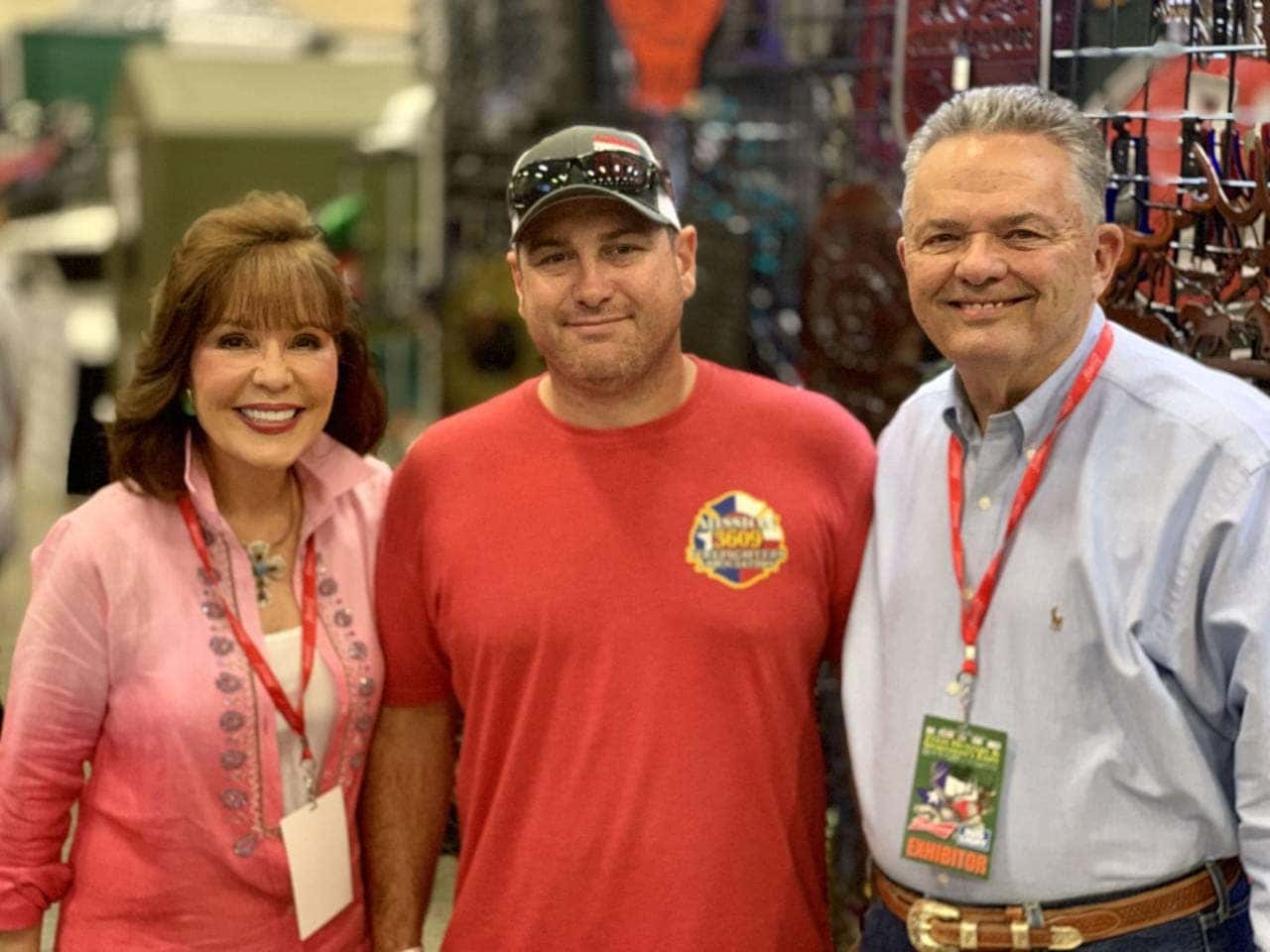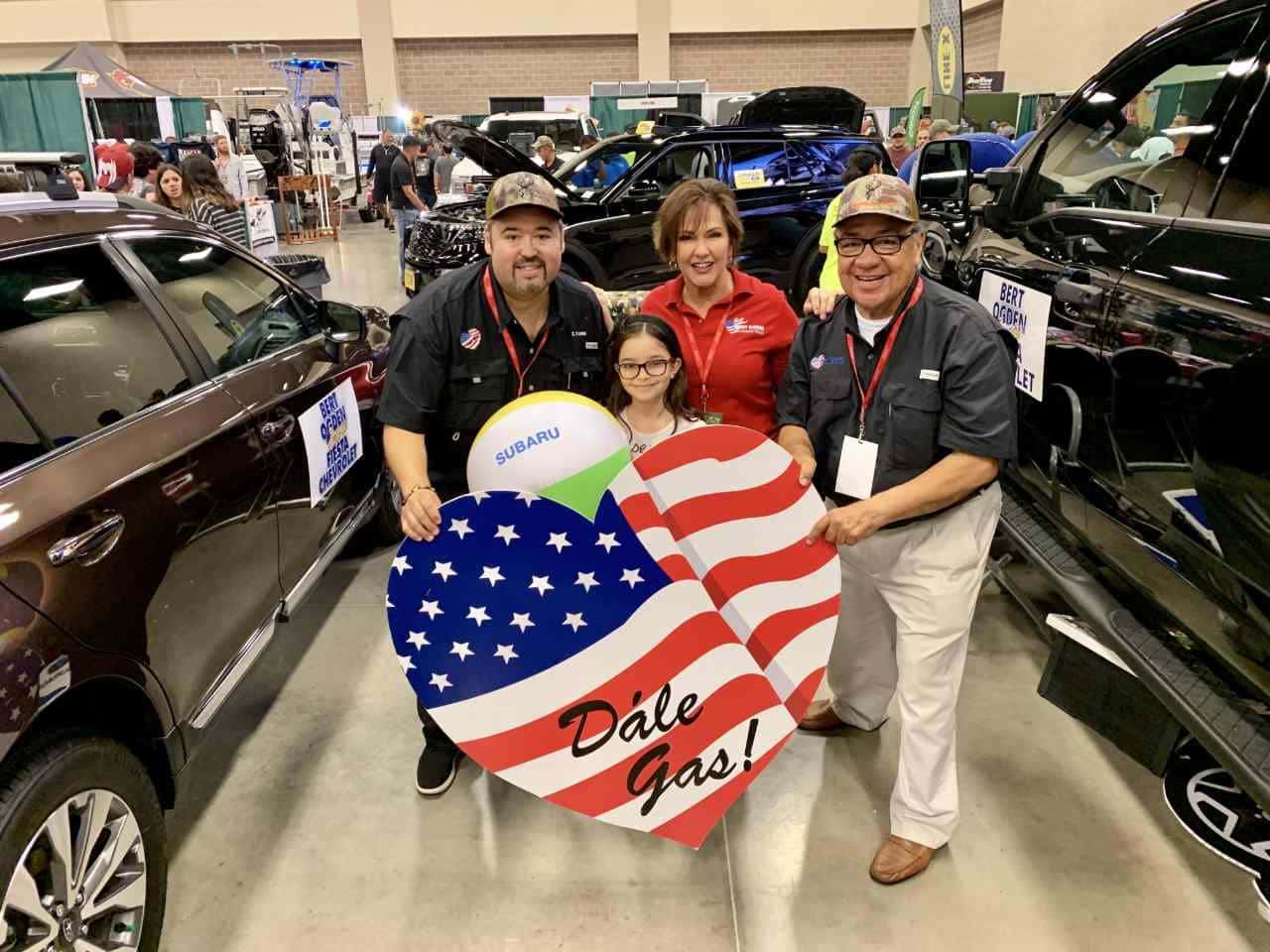 Bob's Chop Steak House 2nd Anniversary sponsored by Bert Ogden Maserati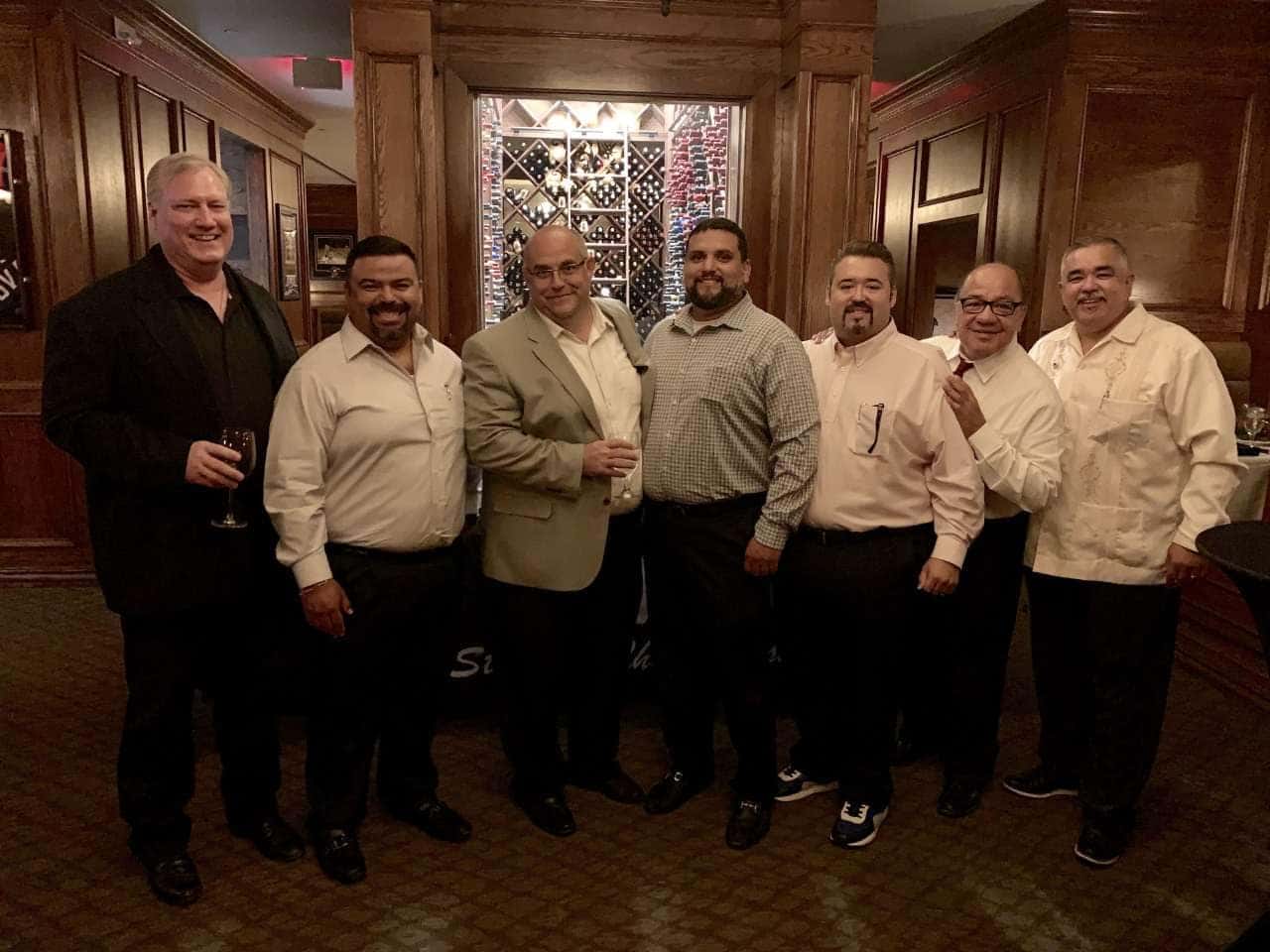 Subaru Loves To Care Event at DHR, partnered up with the Leukemia Lymphoma Society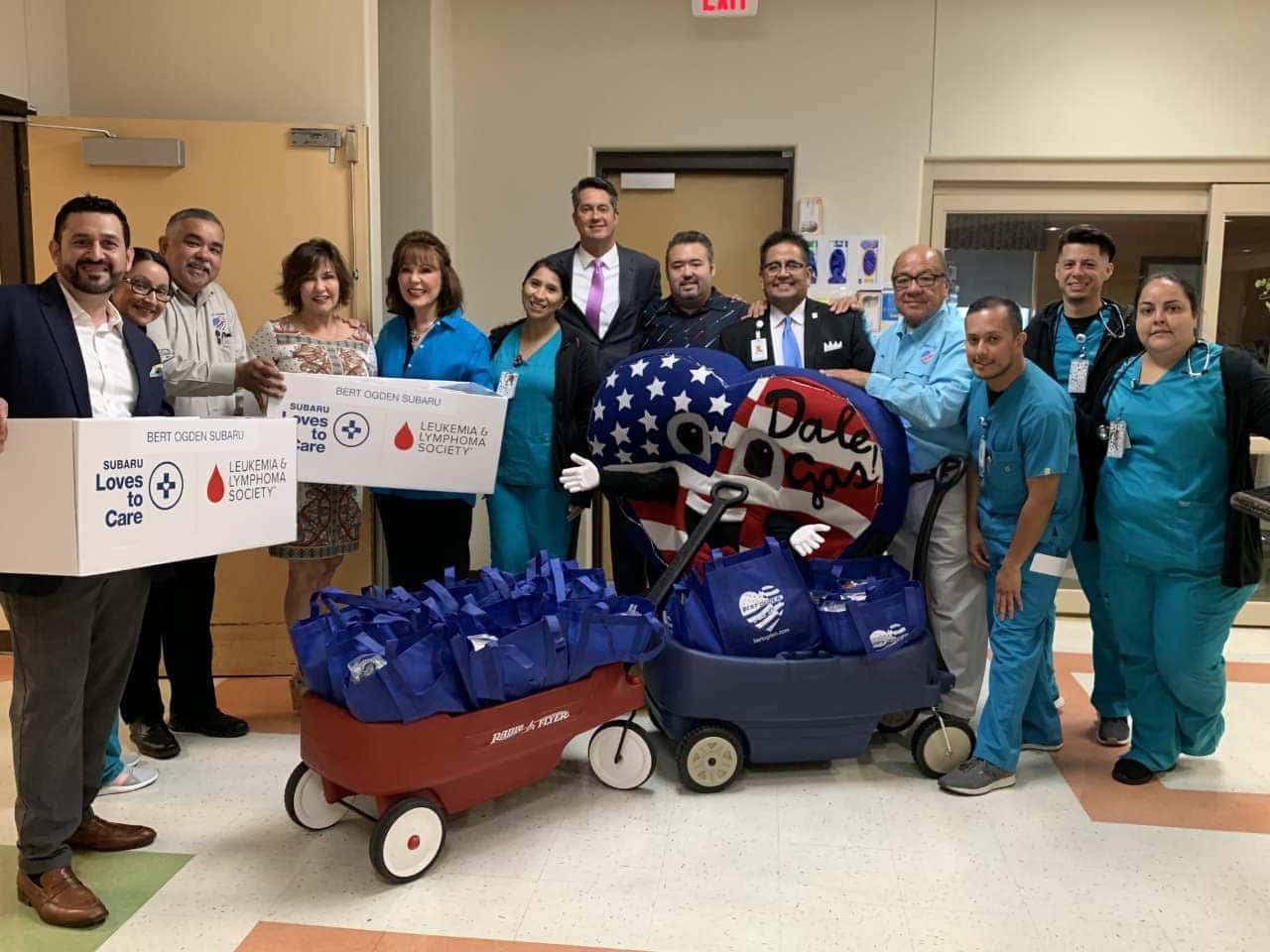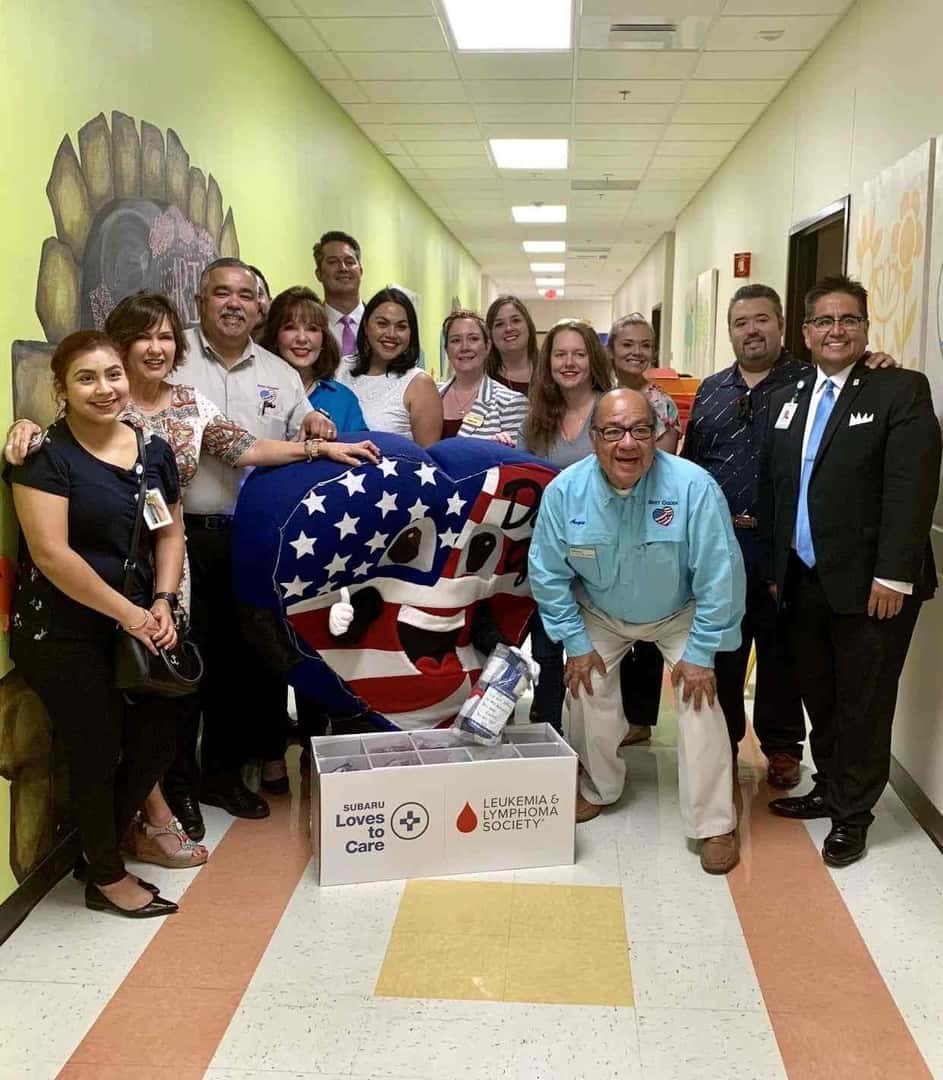 Farewell Lunch for Intern Luis Amaro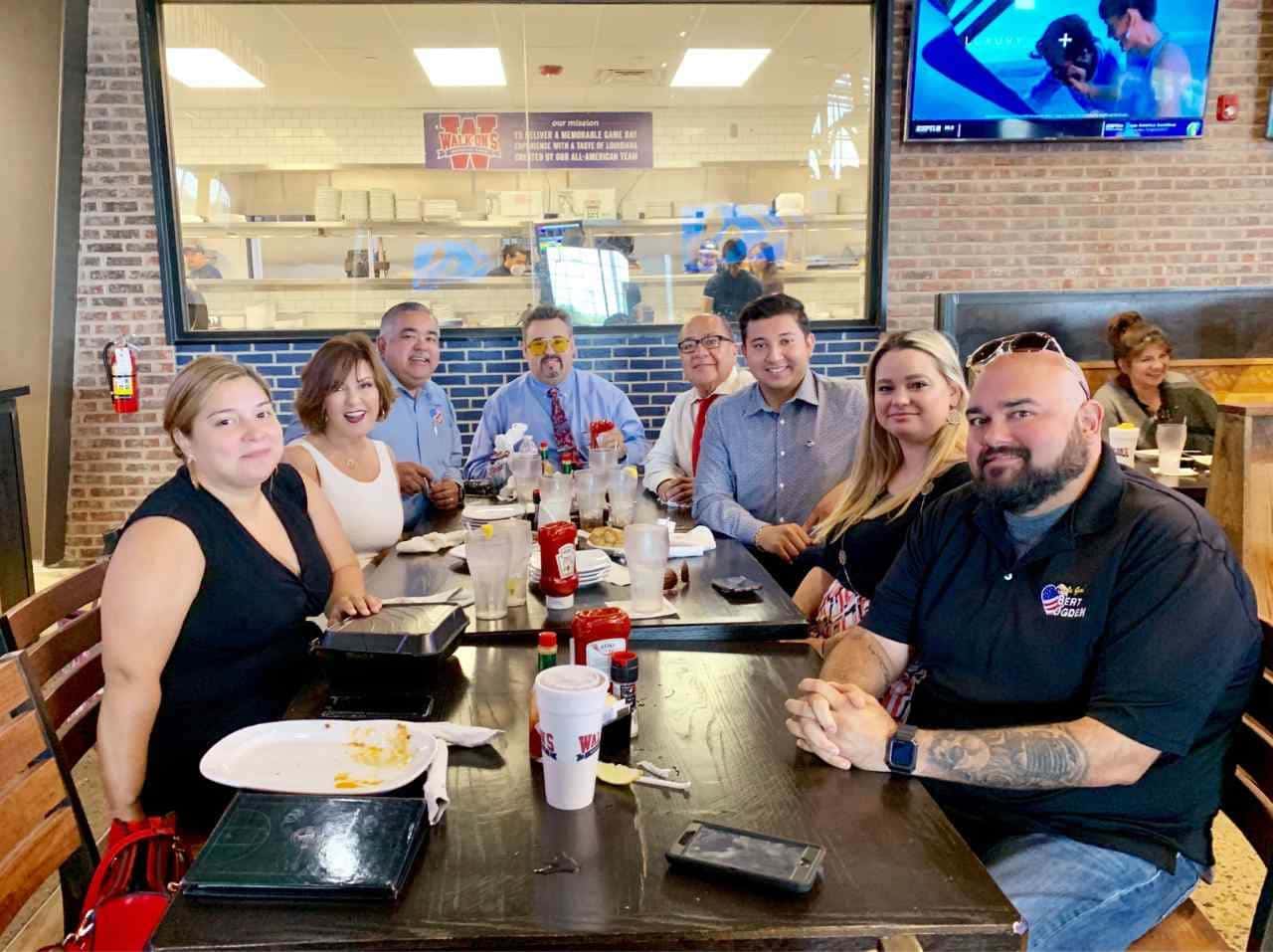 Mark of Excellence Award- Fiesta Chevrolet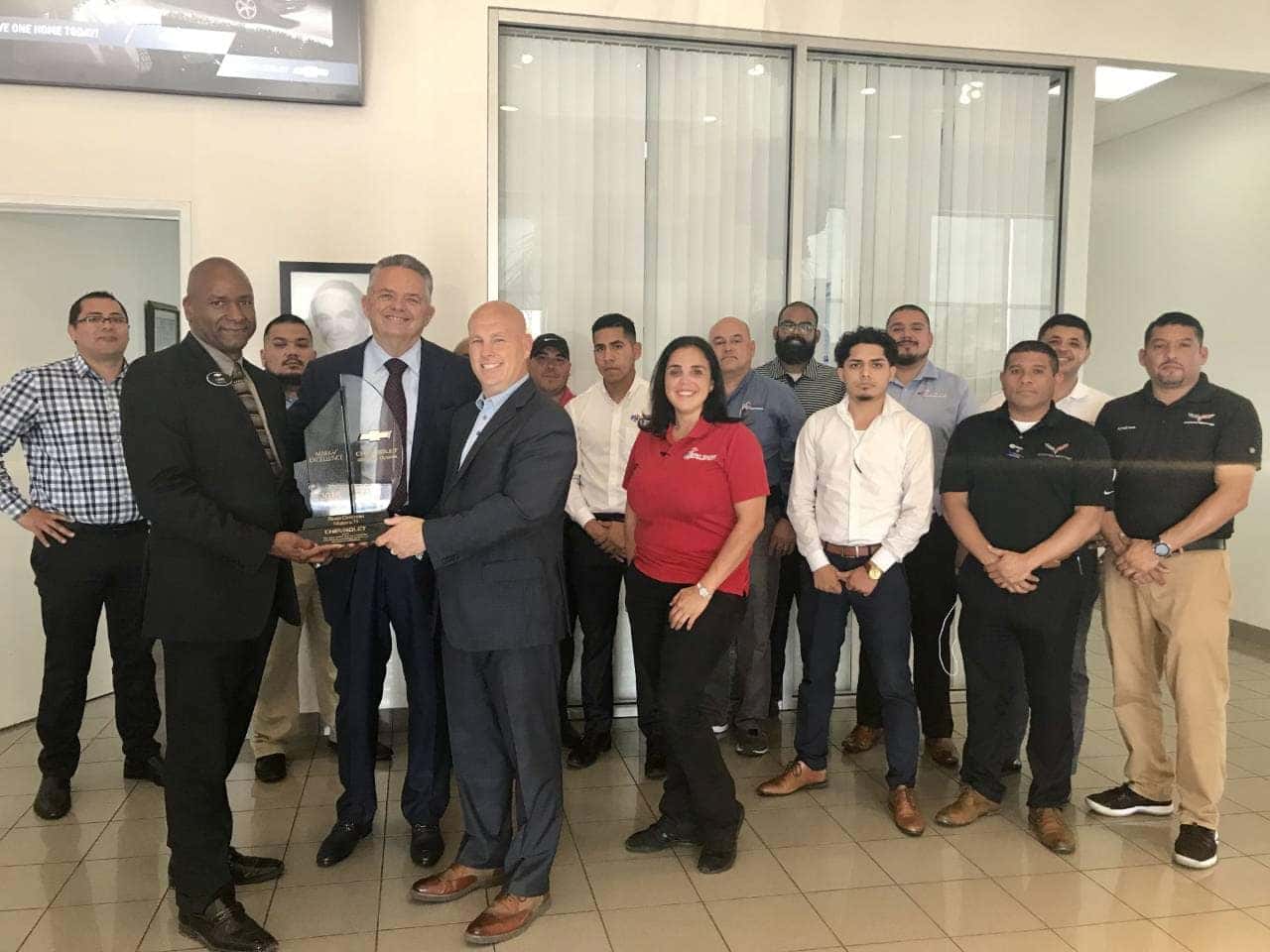 Bert Ogden Arena- Jennifer Lopez Concert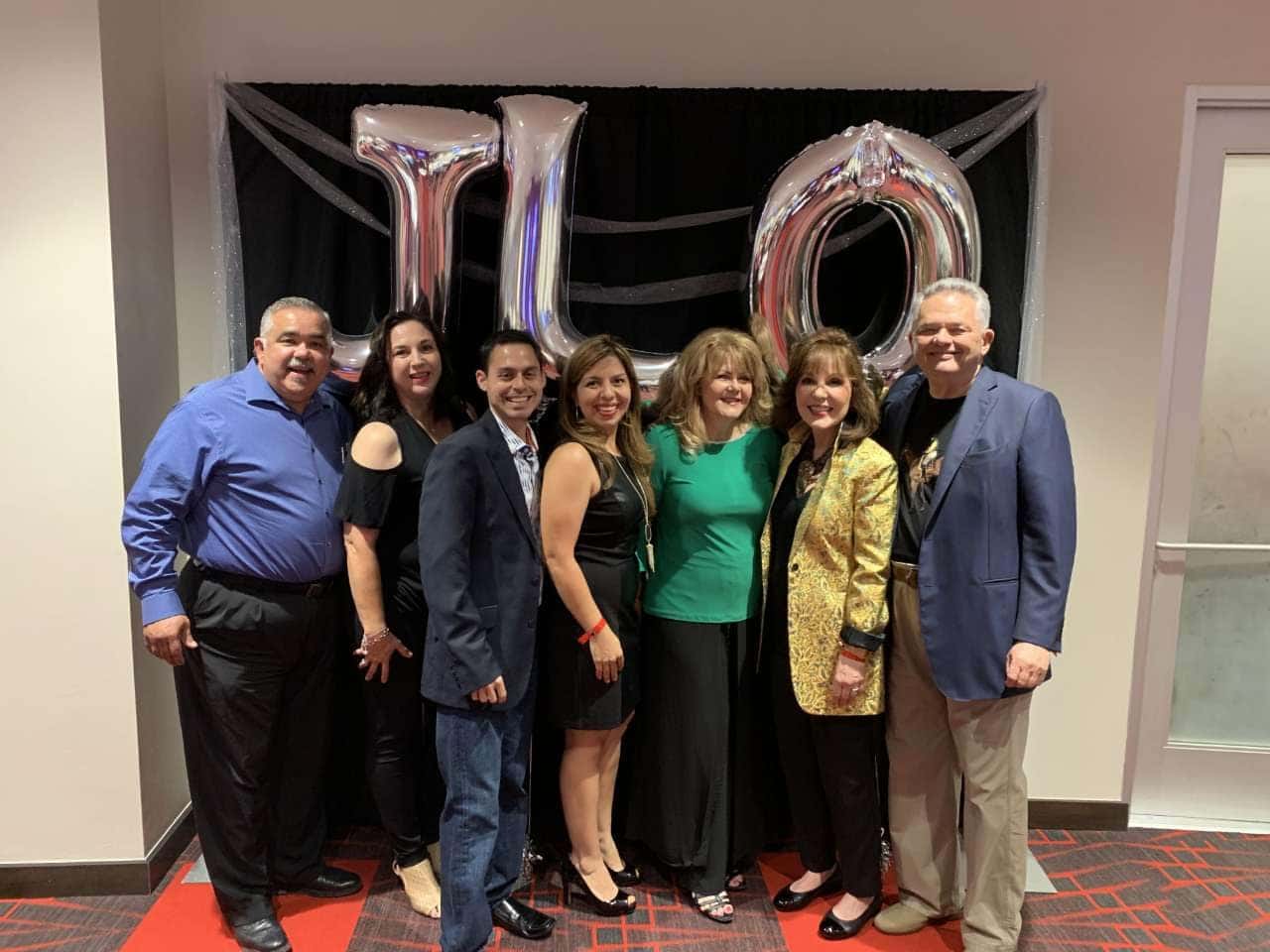 Hyundai Hope on Wheels Event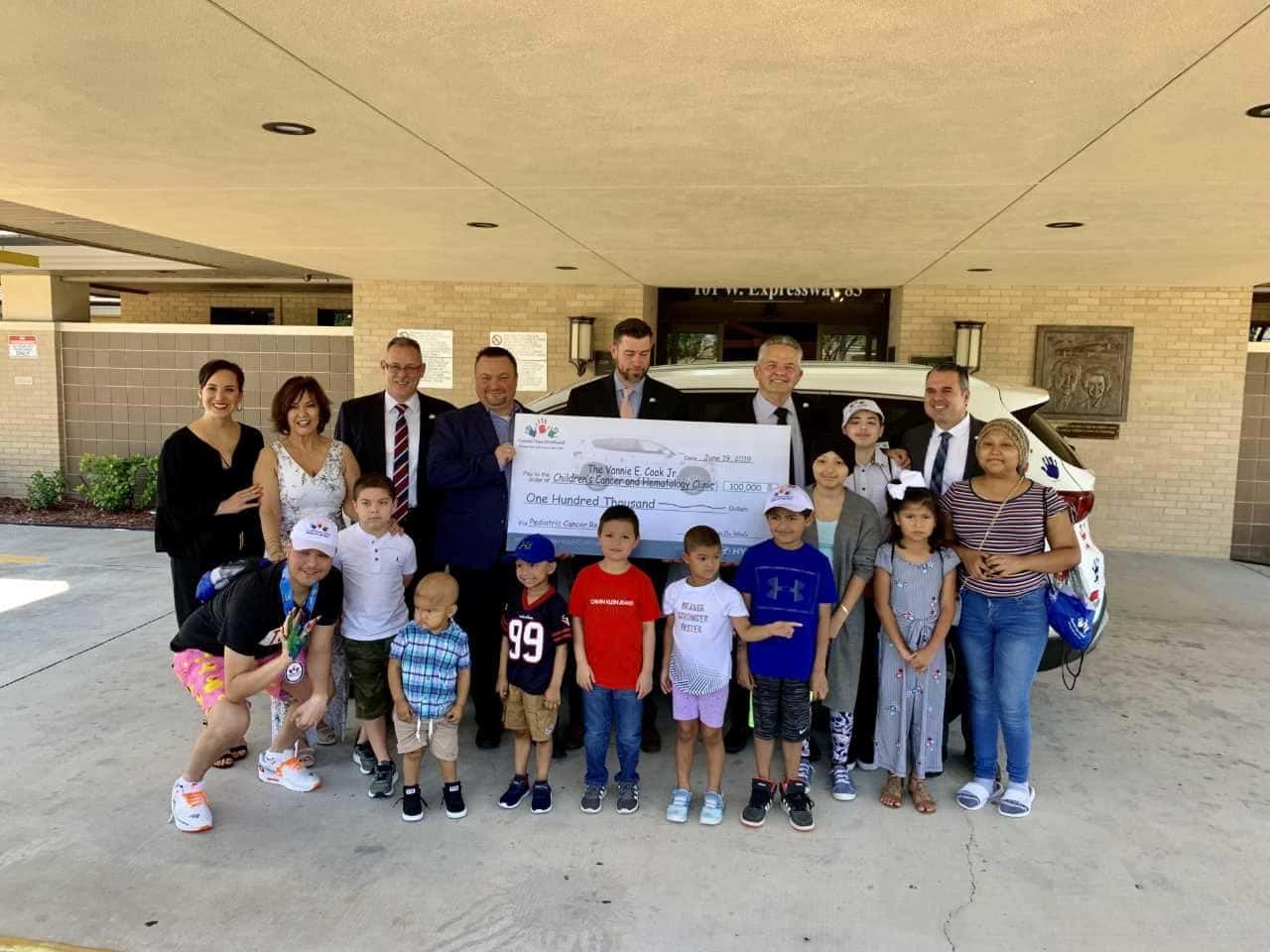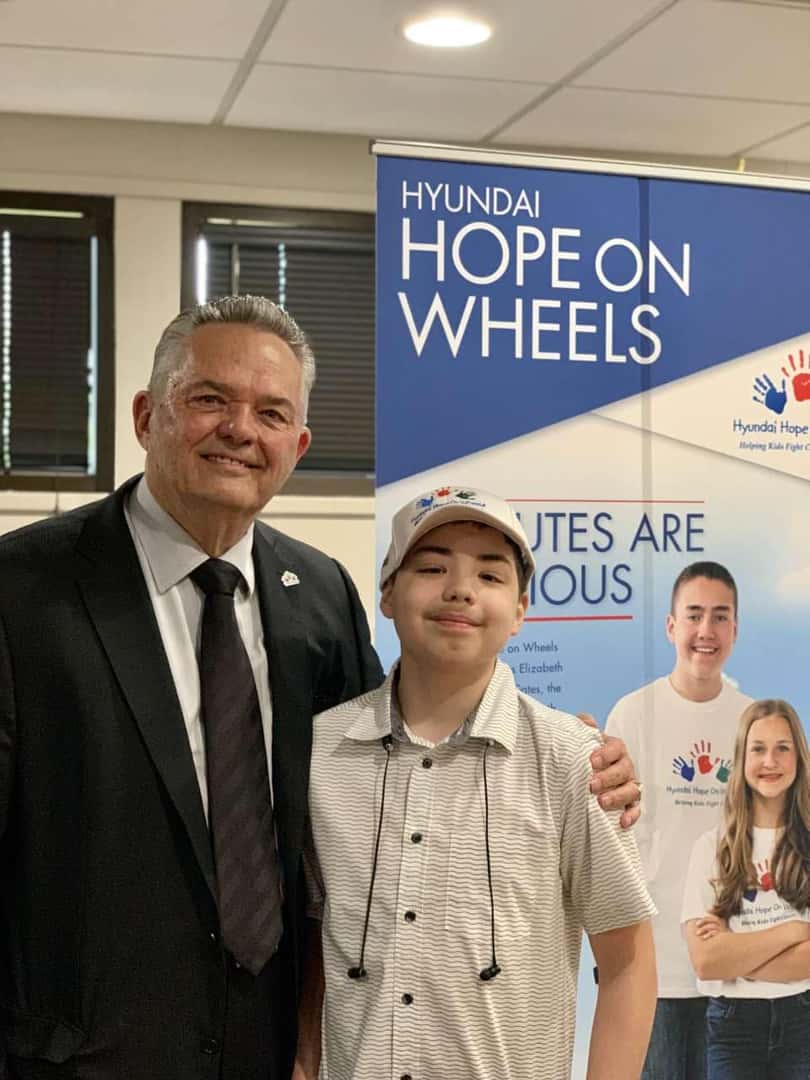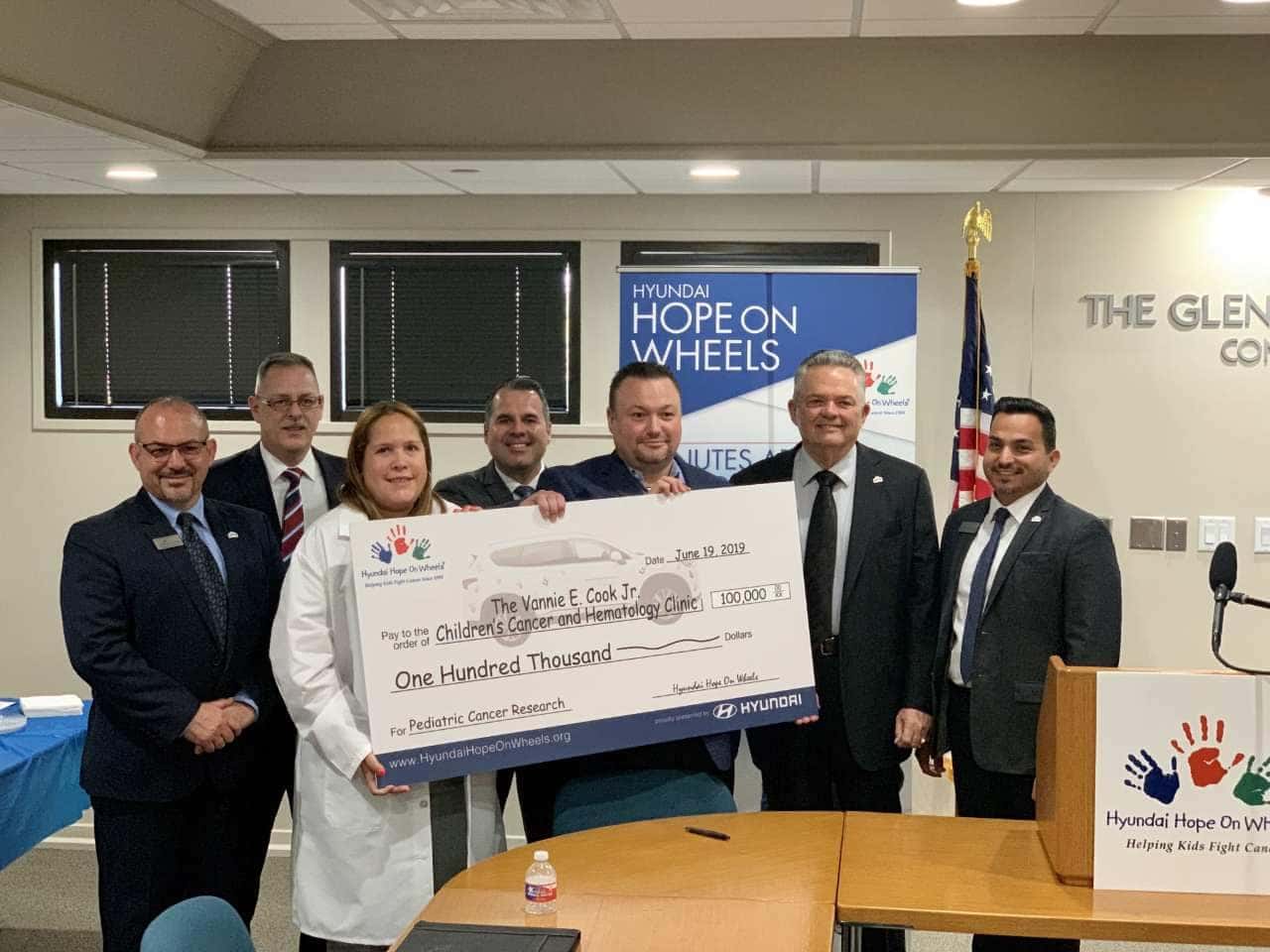 Palenque Grill Ceremony- Edinburg
Texas Bankers Hall of Fame Reception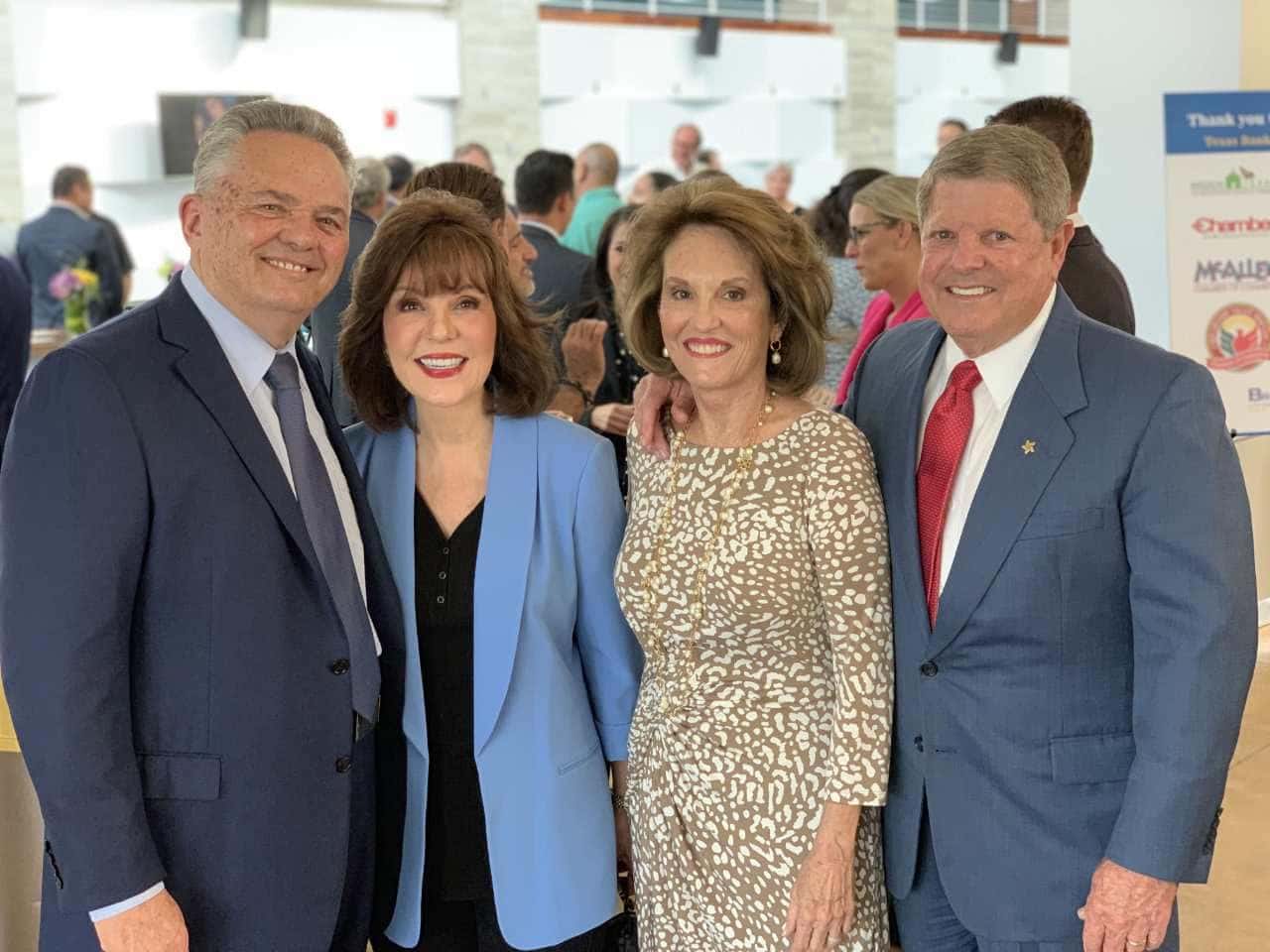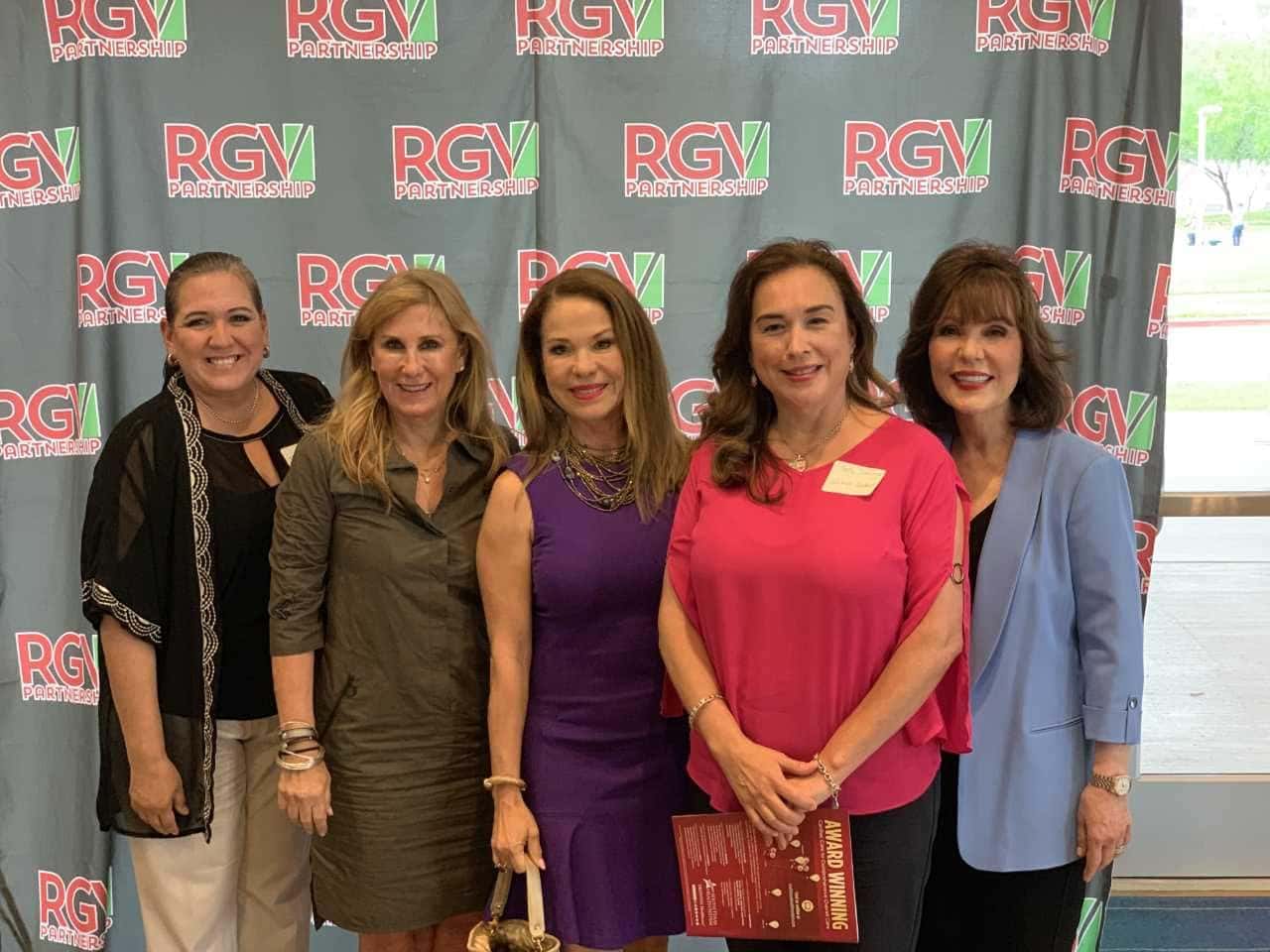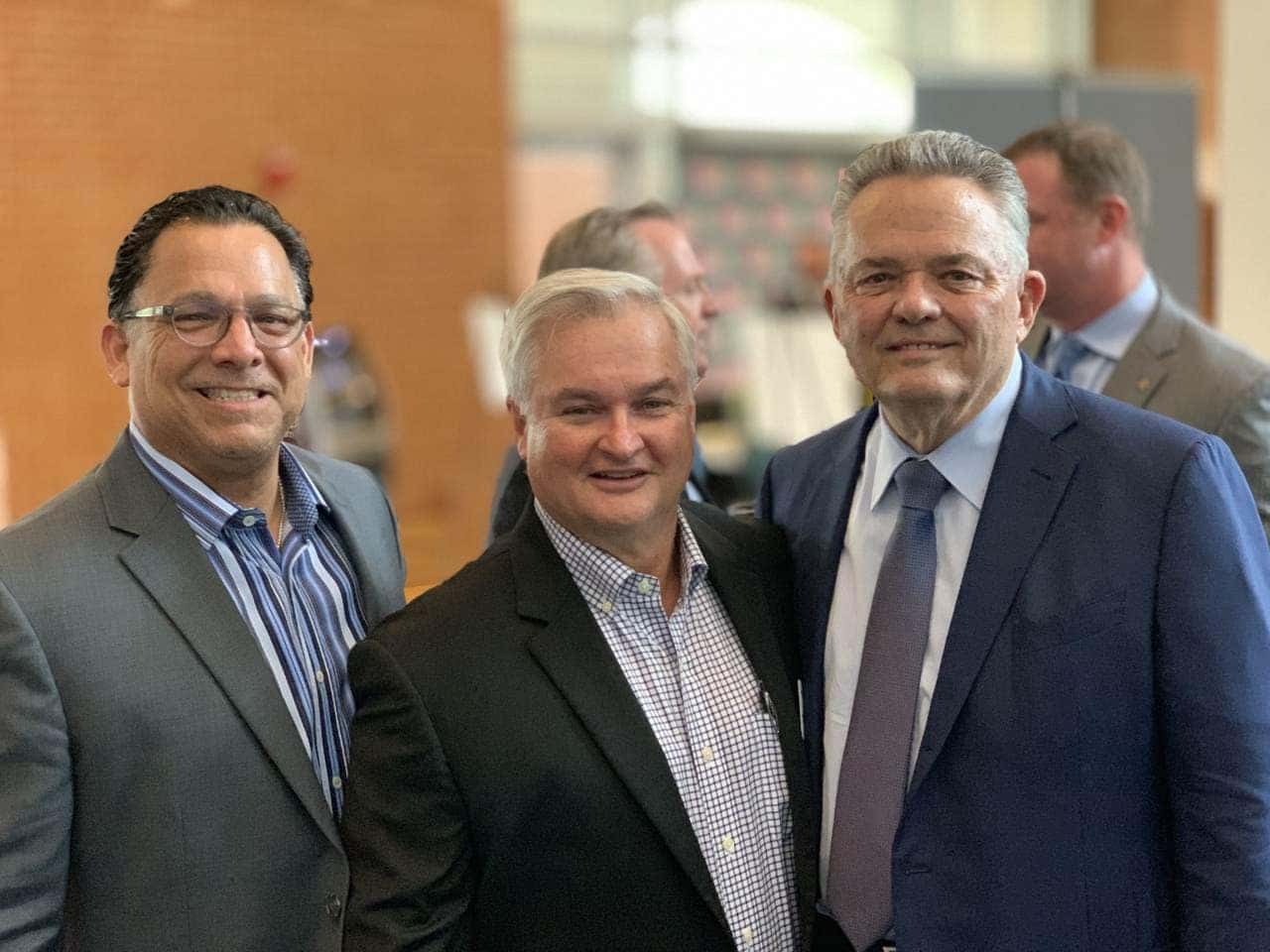 Bert Ogden Teams Up With Costco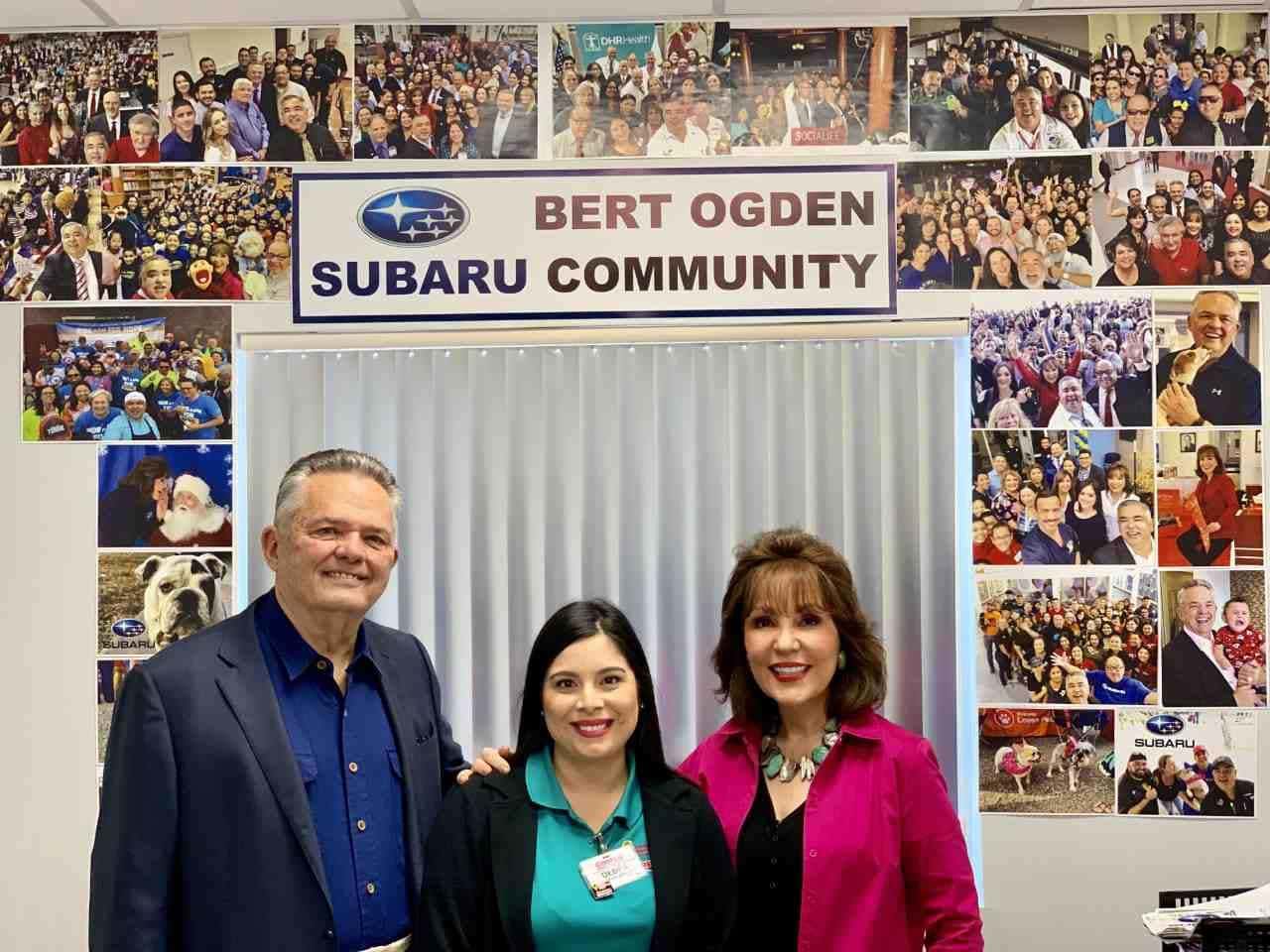 Celebrating Juan Bargas 70th Birthday at Bert Ogden Buick GMC- he has been with Bert Ogden for over 27 years!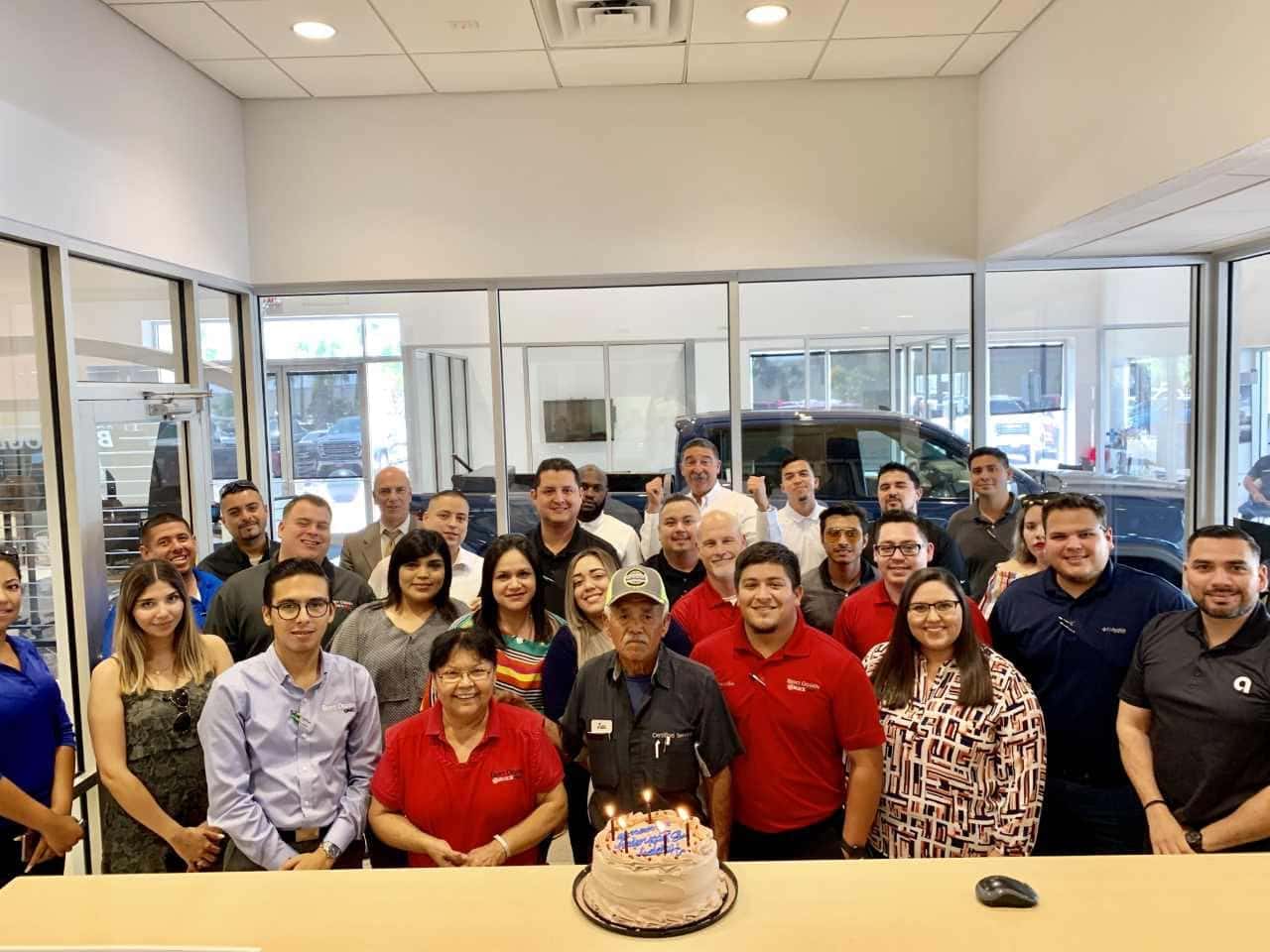 Notes of Love For The Semintal Family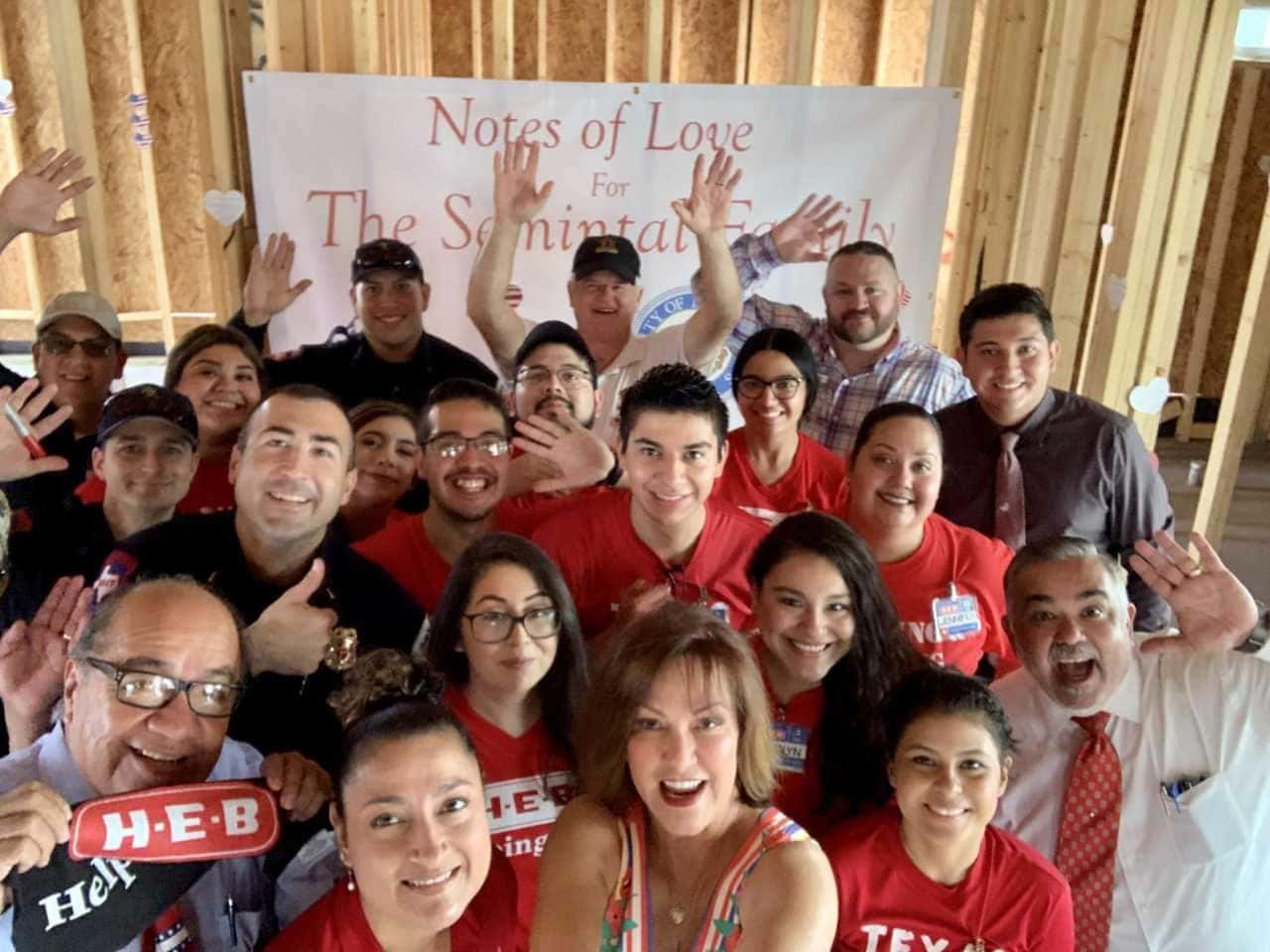 The Edinburg Chamber of Commerce- Public Affairs Luncheon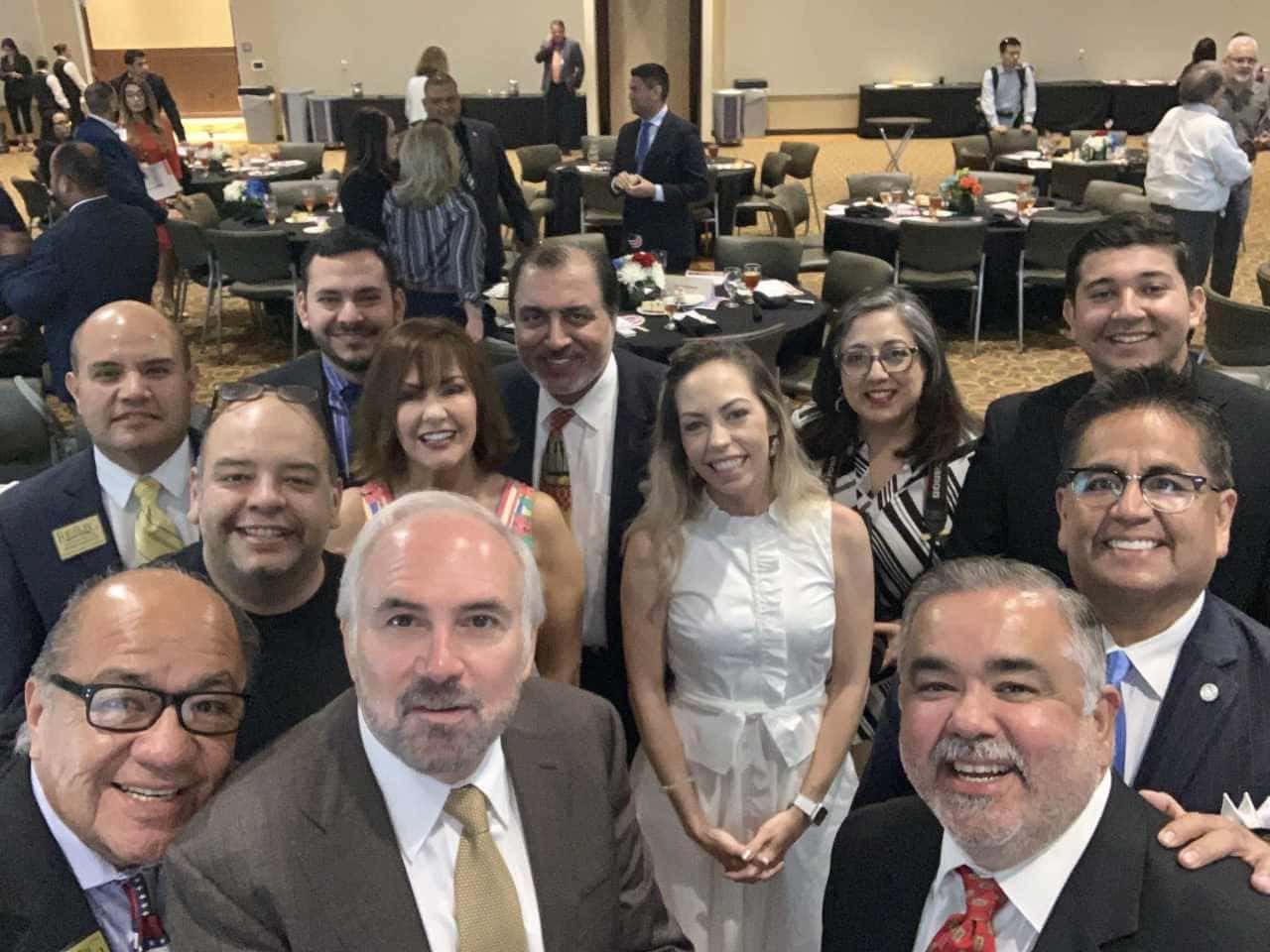 Employee Appreciation Week – Bert Ogden Toyota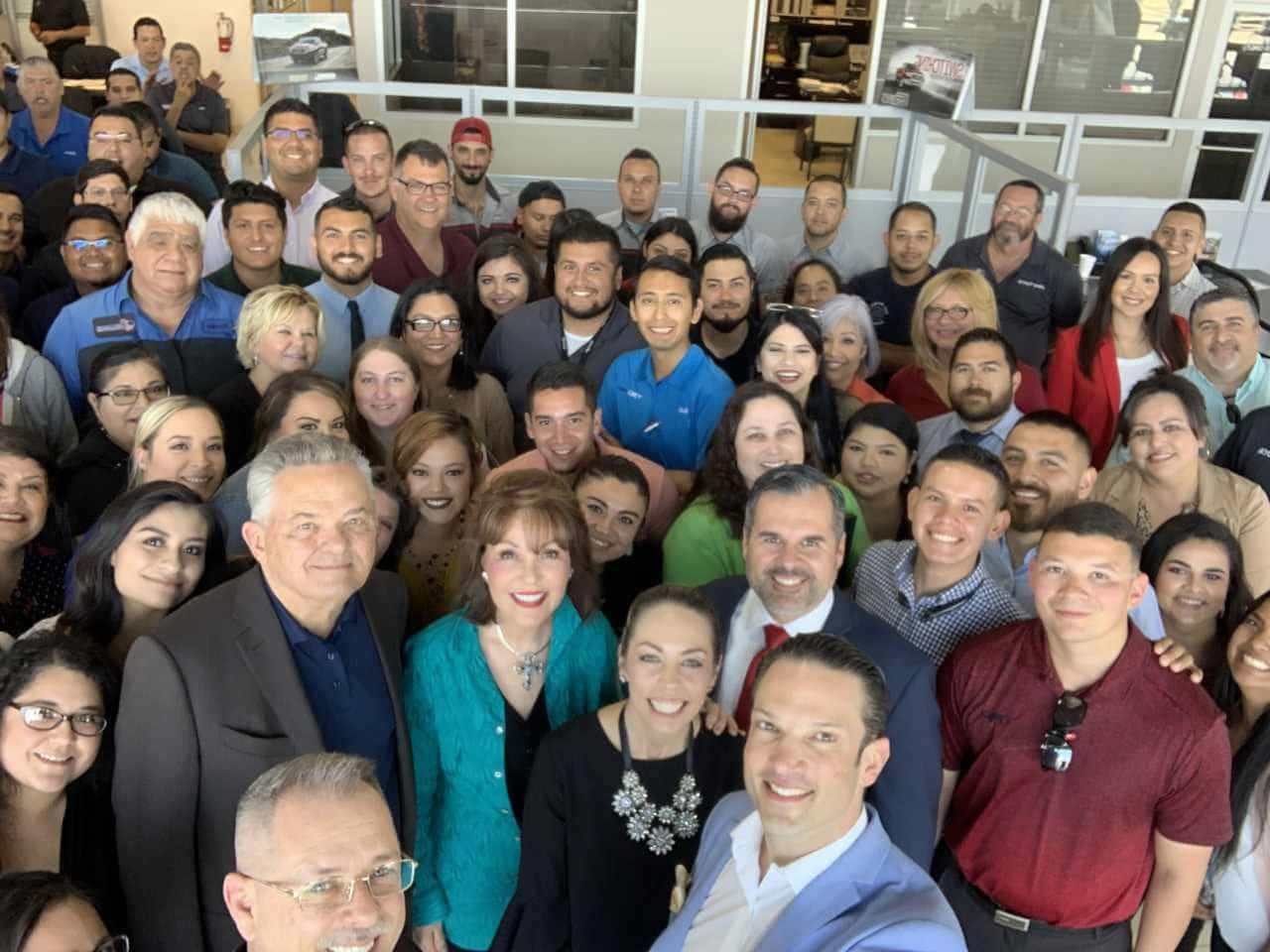 Employee Appreciation Week – Bert Ogden Edinburg Mazda/Subaru/Volvo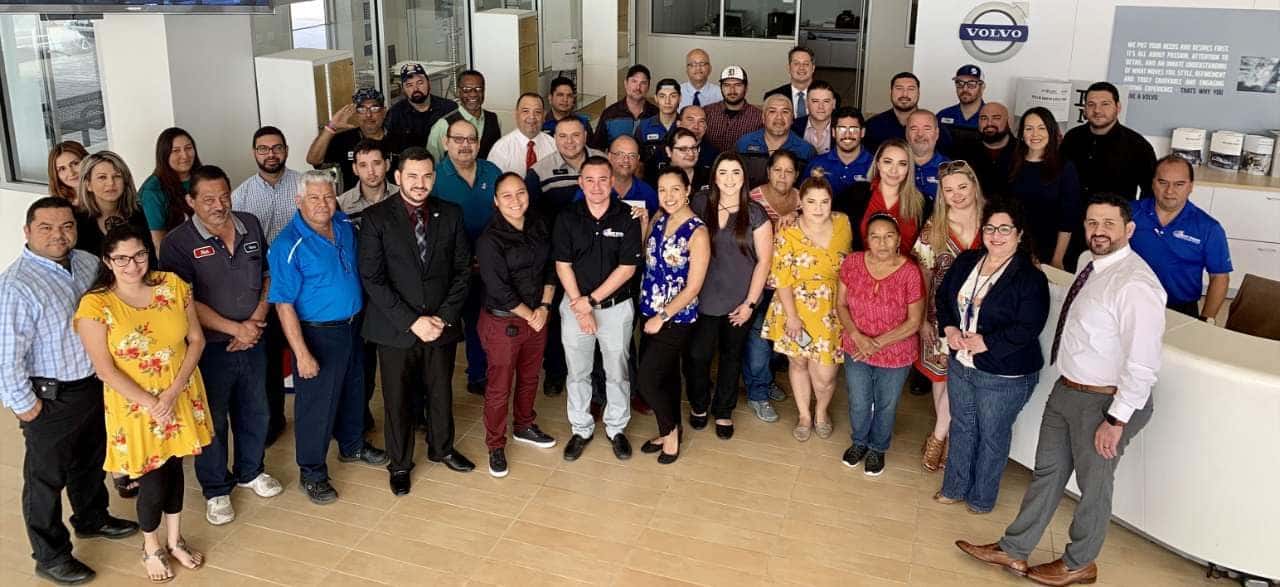 Employee Appreciation Week – Bert Ogden Mercedes Auto Outlet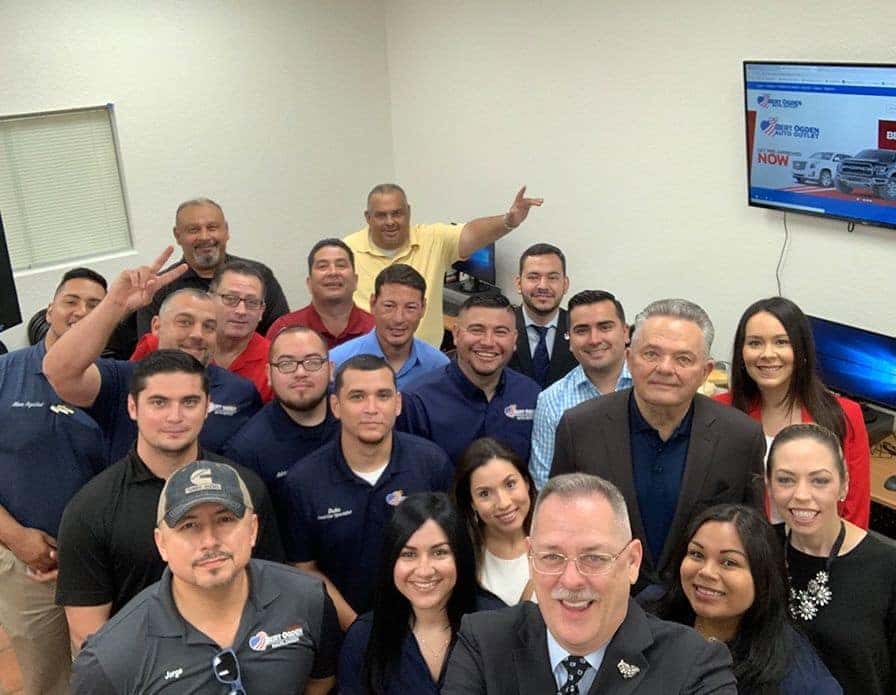 Employee Appreciation Week – Bert Ogden INFINITI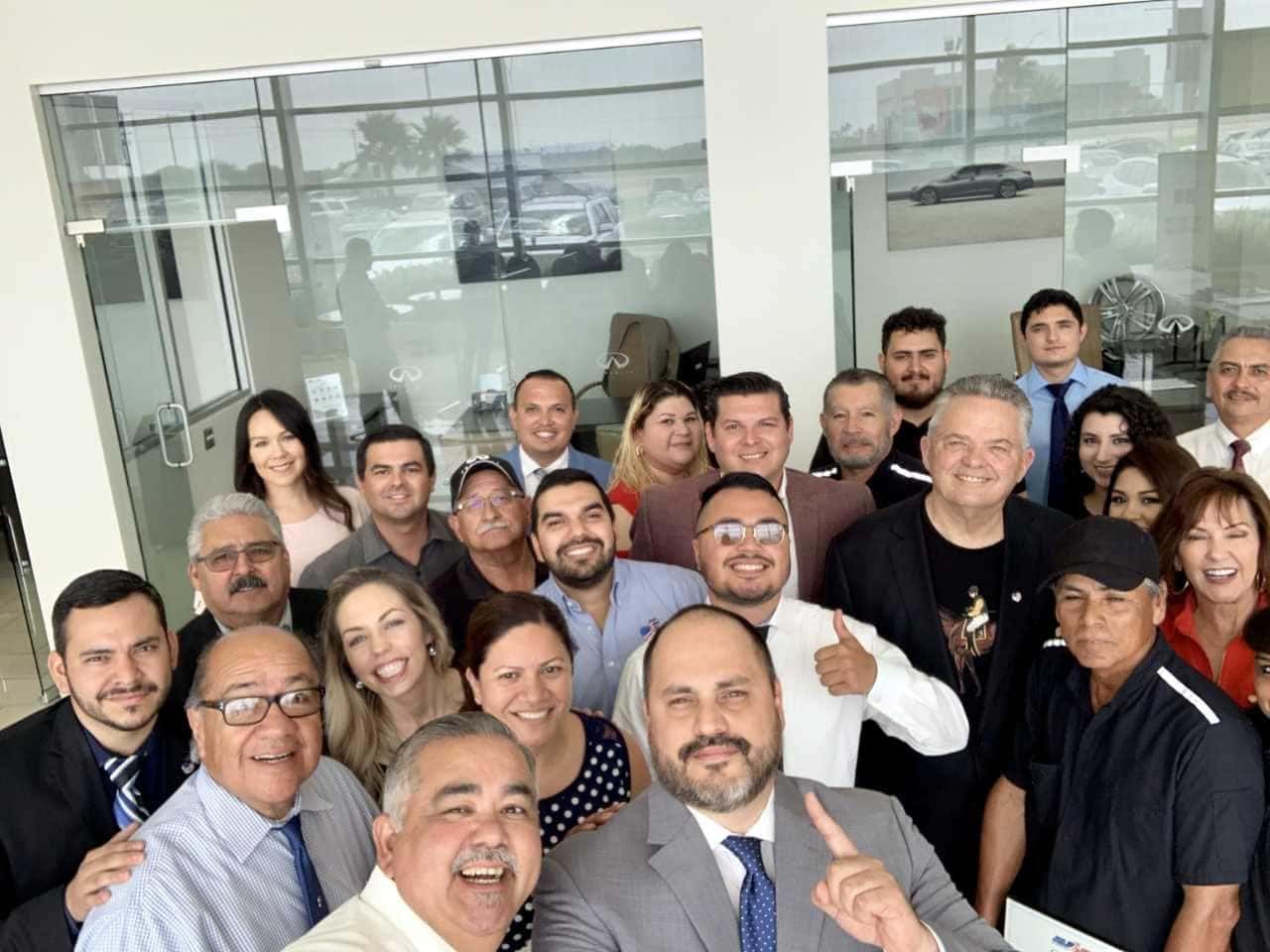 Employee Appreciation Week – Fiesta Nissan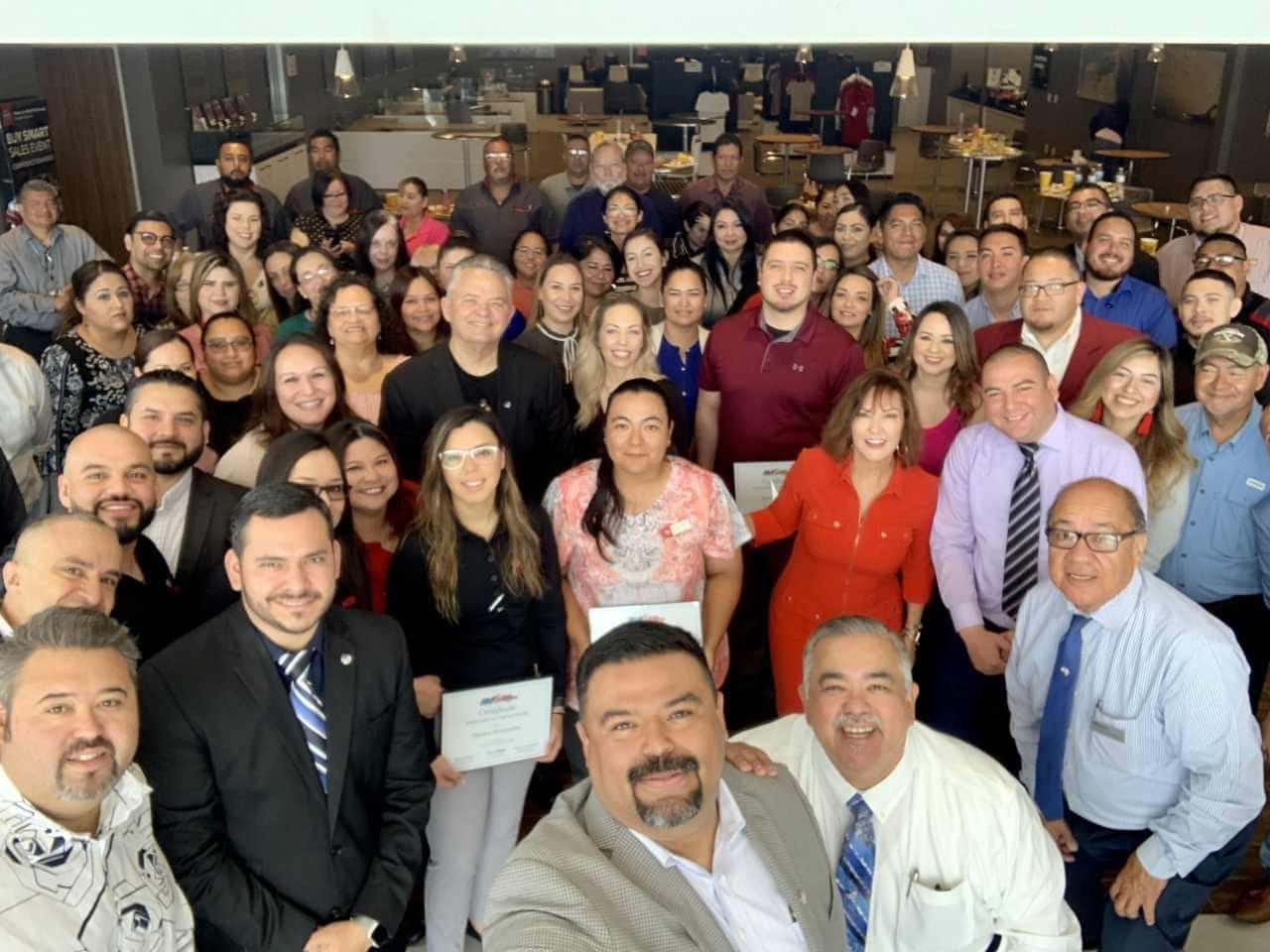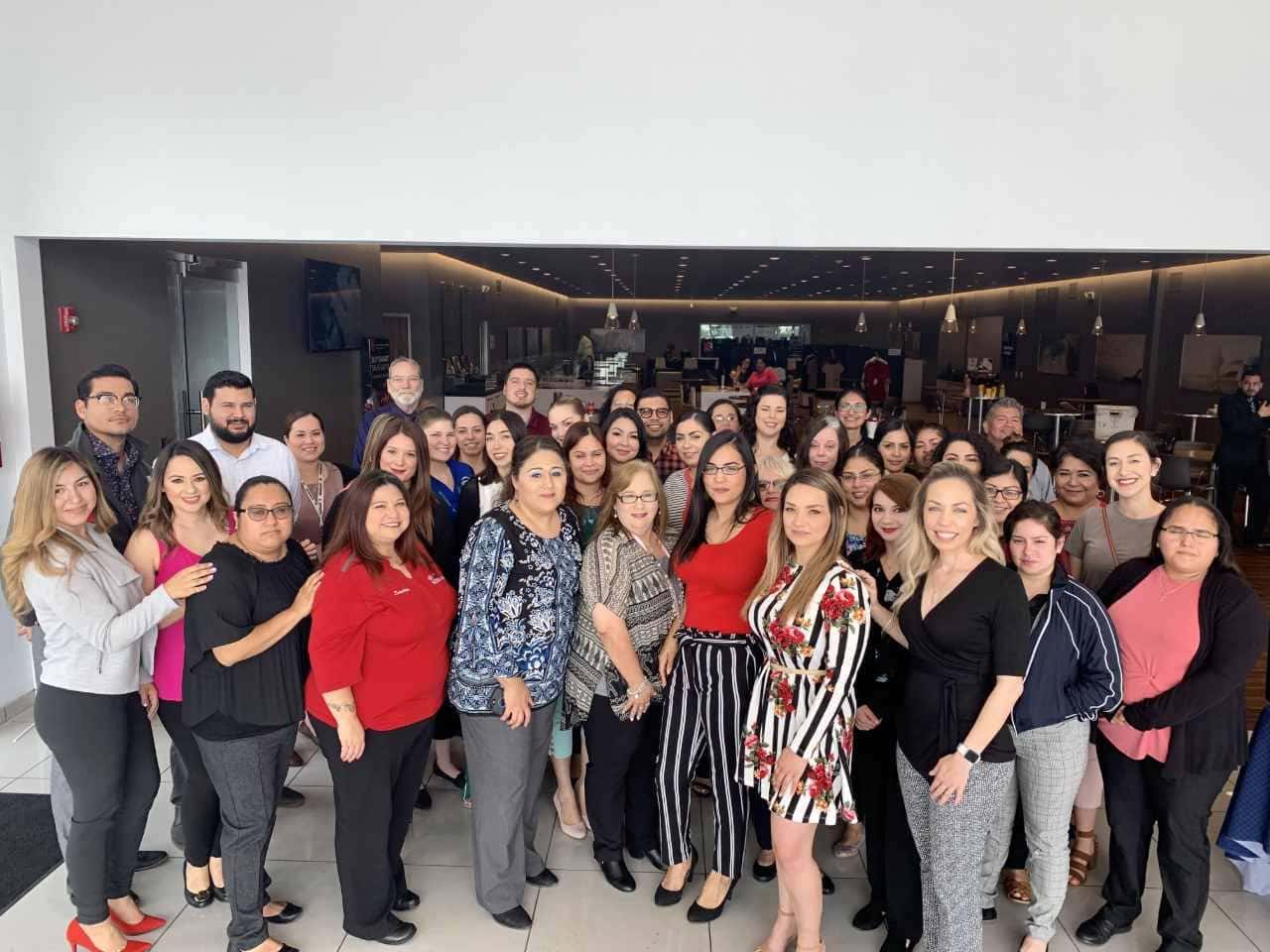 Employee Appreciation Week – Bert Ogden BMW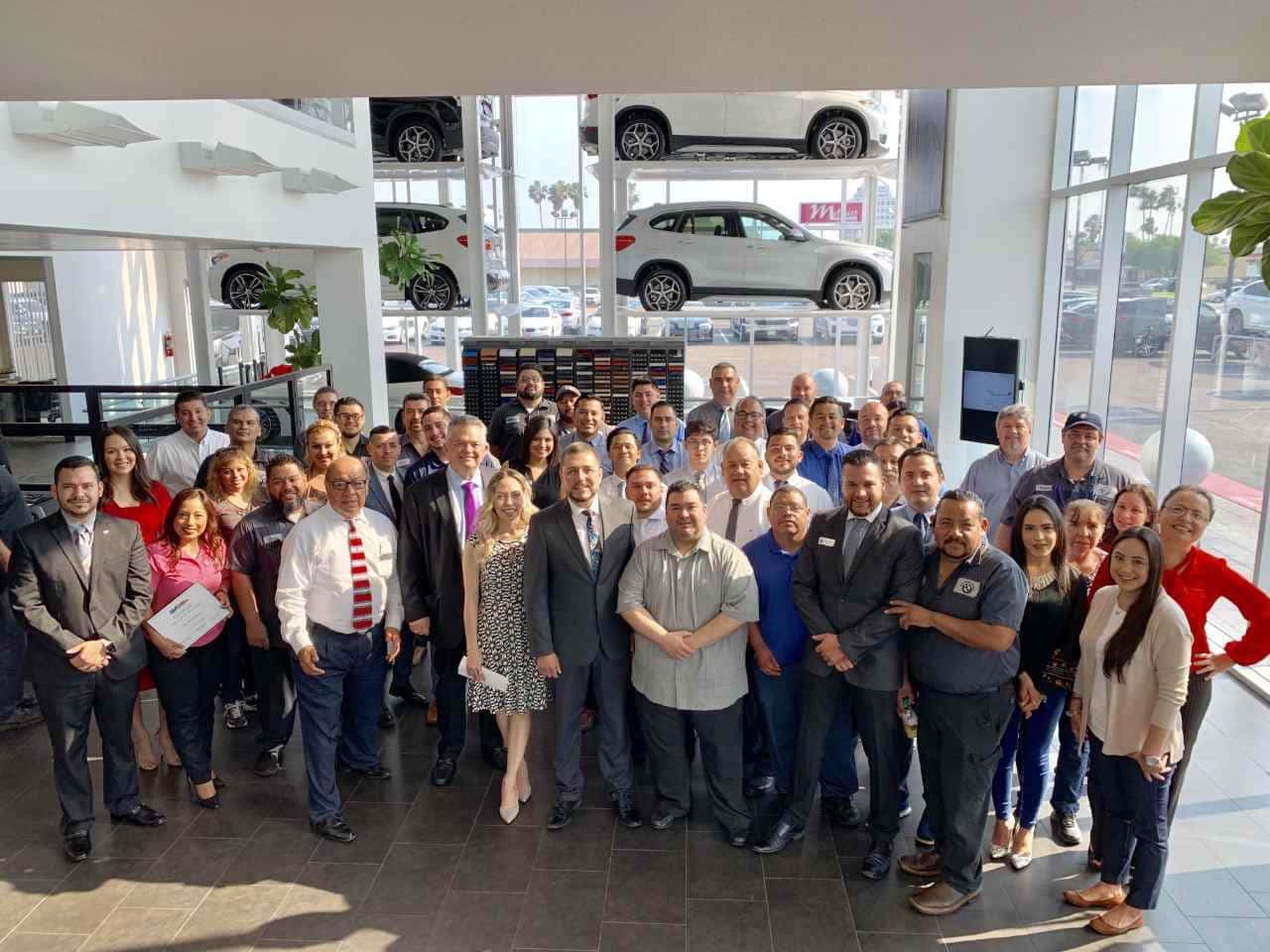 Employee Appreciation Week – Bert Ogden Mission Mazda/Kia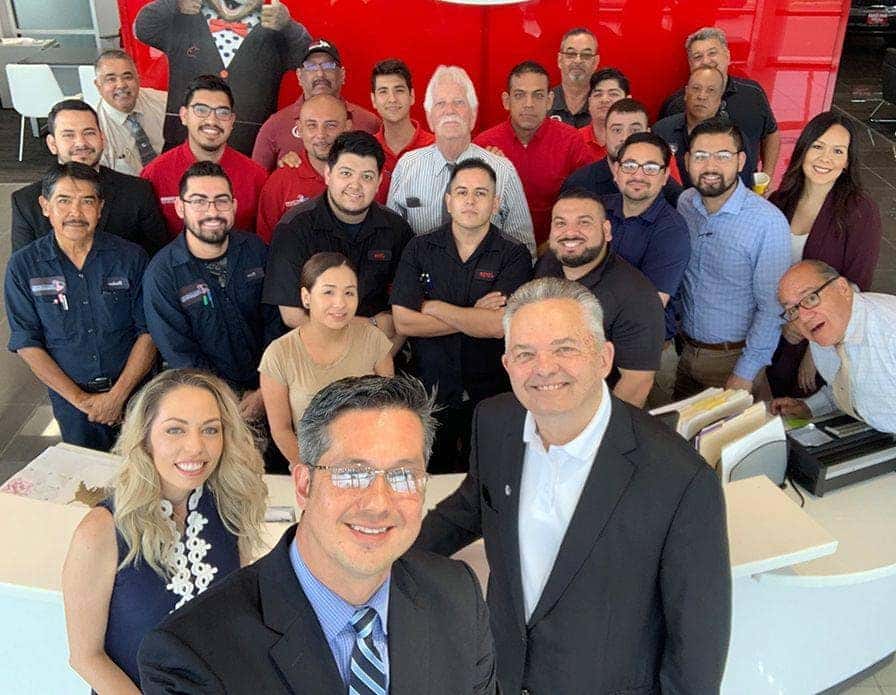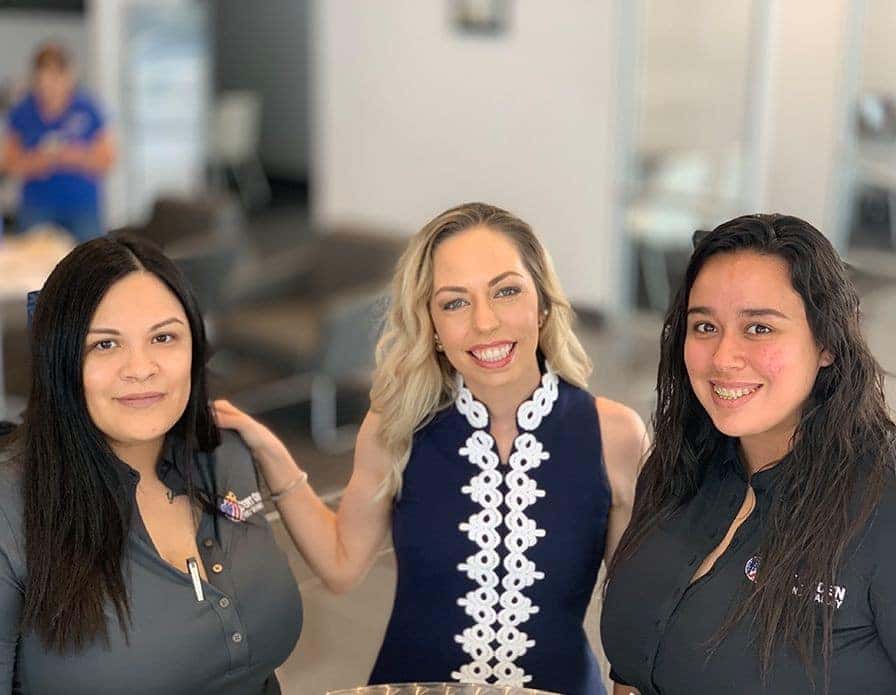 Employee Appreciation Week – Bert Ogden Chevrolet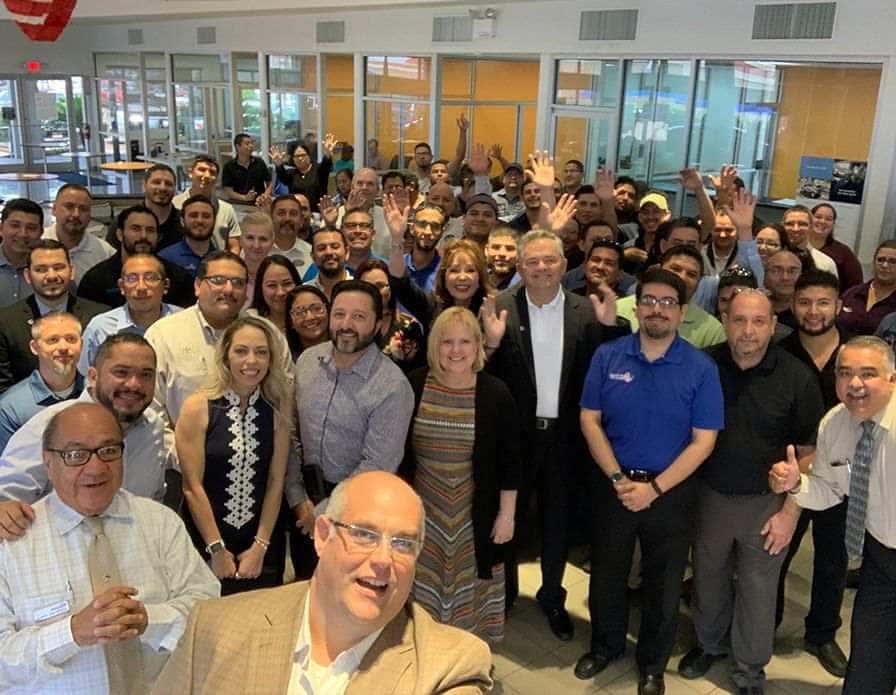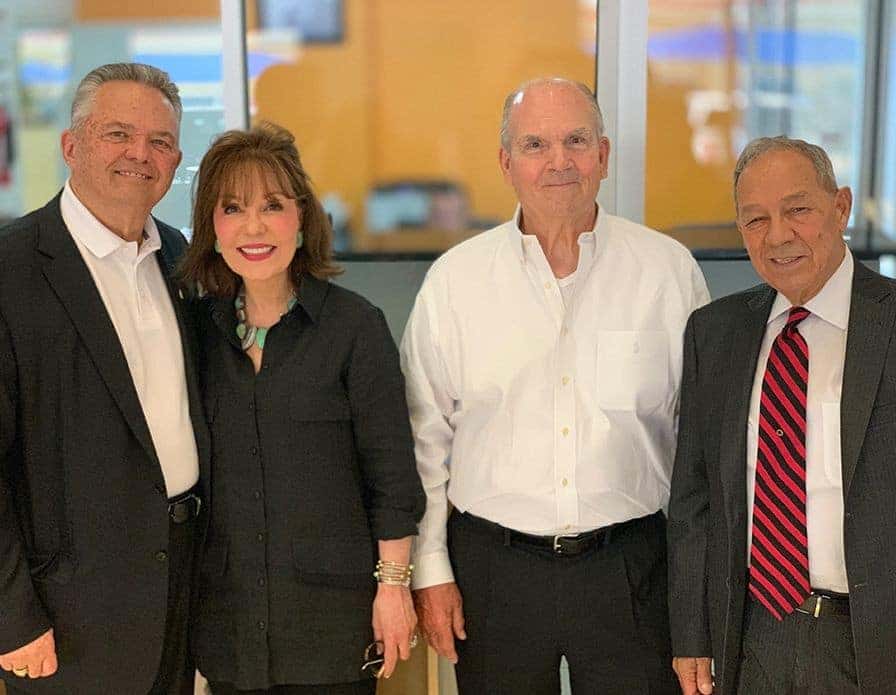 Edinburg Community Event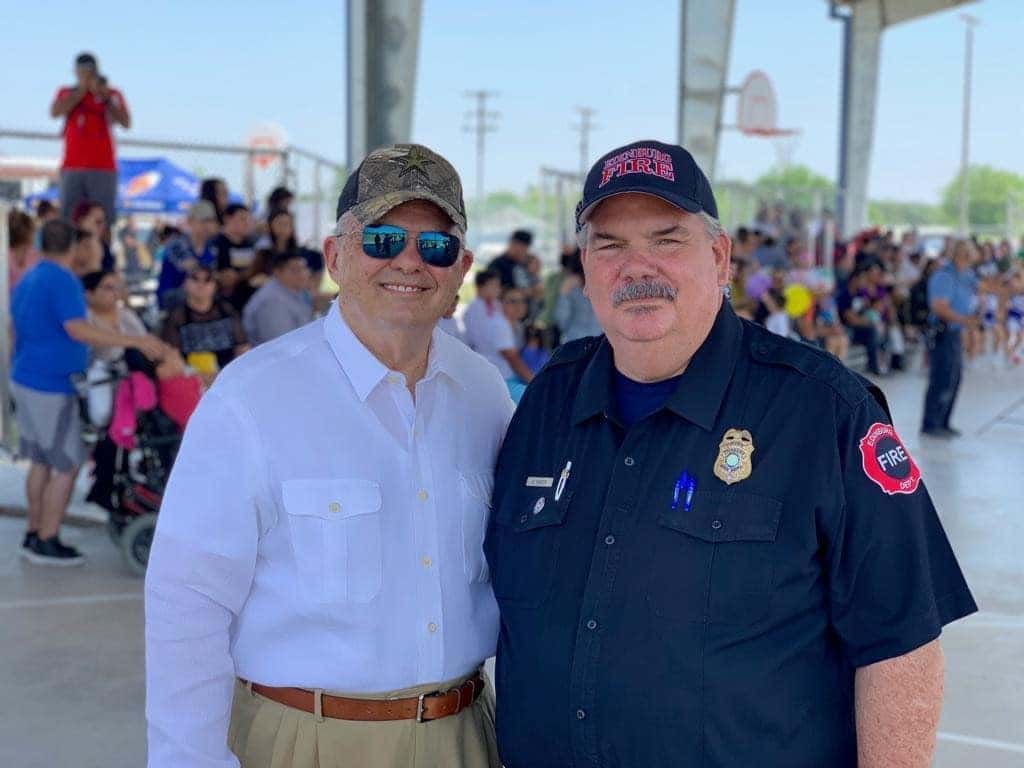 Chevrolet Test Drive at the Mission Boys & Girls Club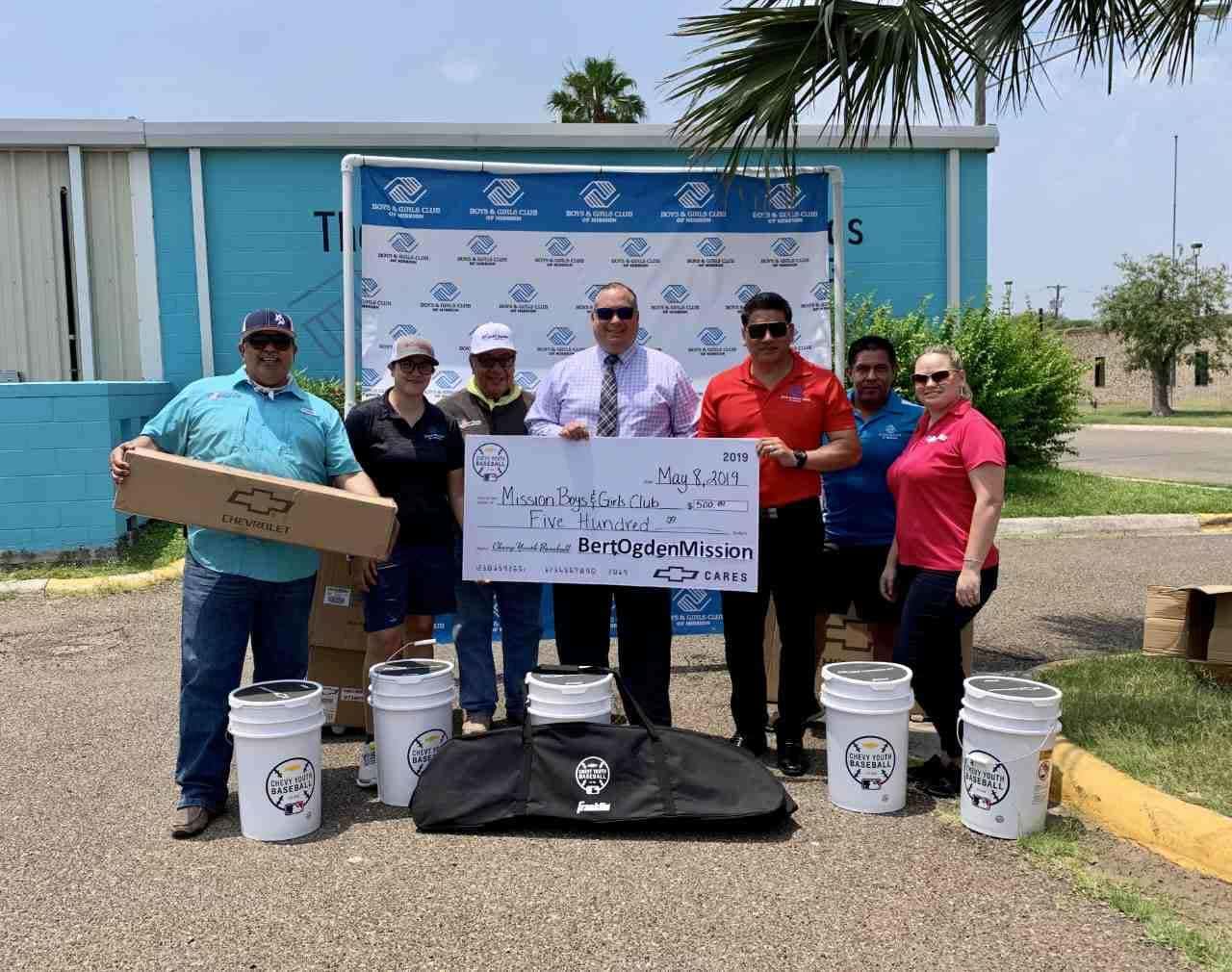 STAAR Test Week at Gorena Elementary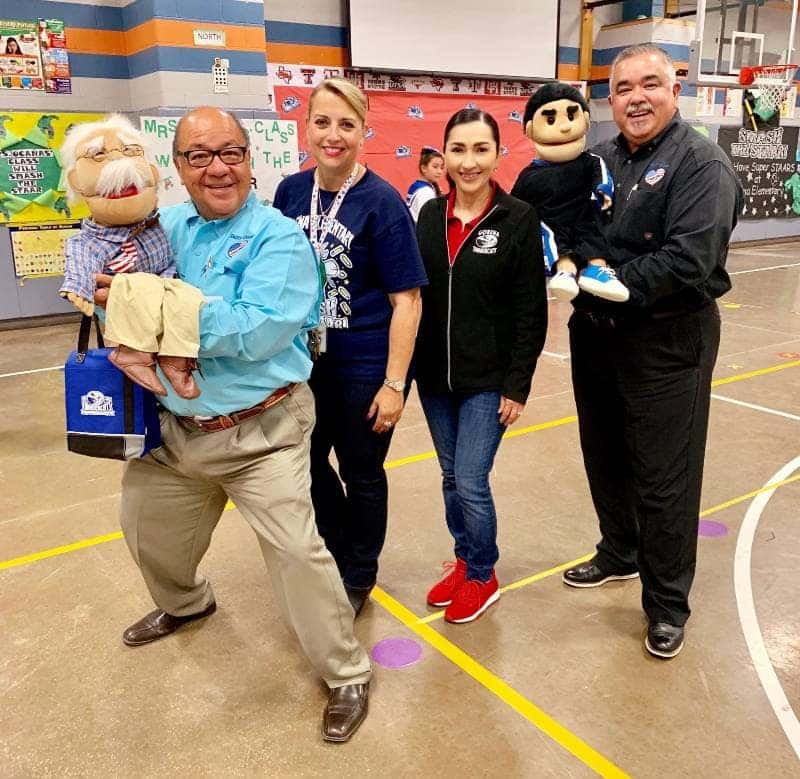 Easter Seals Telethon 2019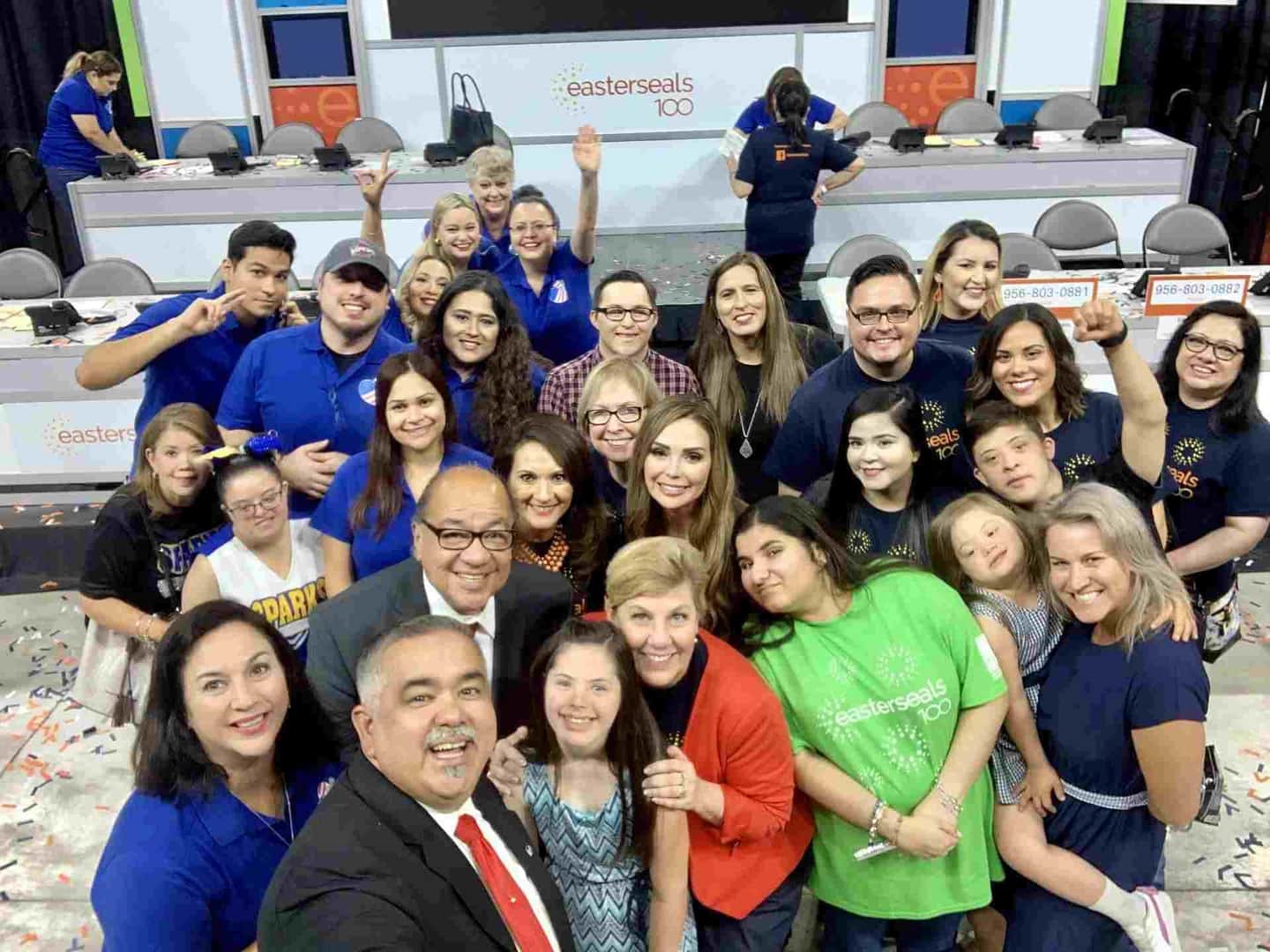 Janet Ogden Vackar Sports Complex
The Bert Ogden & Fiesta family of dealerships are extremely proud and overjoyed to thank both the Edinburg CISD and the city of Edinburg for honoring our very own Mrs. Janet Vackar with a park dedication and ceremony. The incredible new Janet Ogden Vackar Sports Comples is now open at 3105 N. Doolittle Rd Edinburg, TX.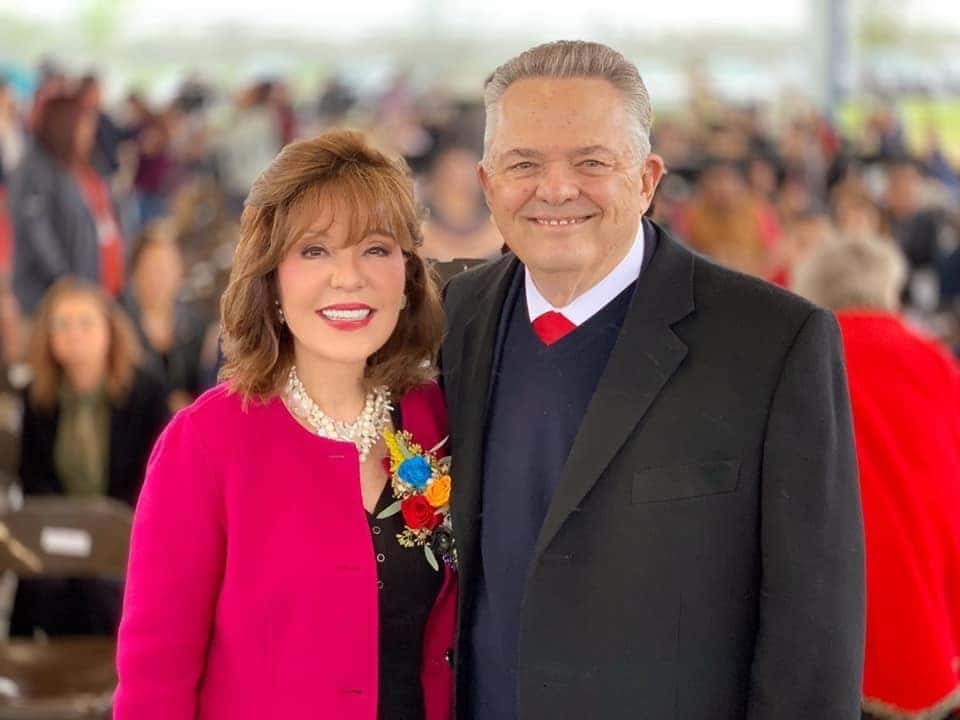 Easter Seals- 1980's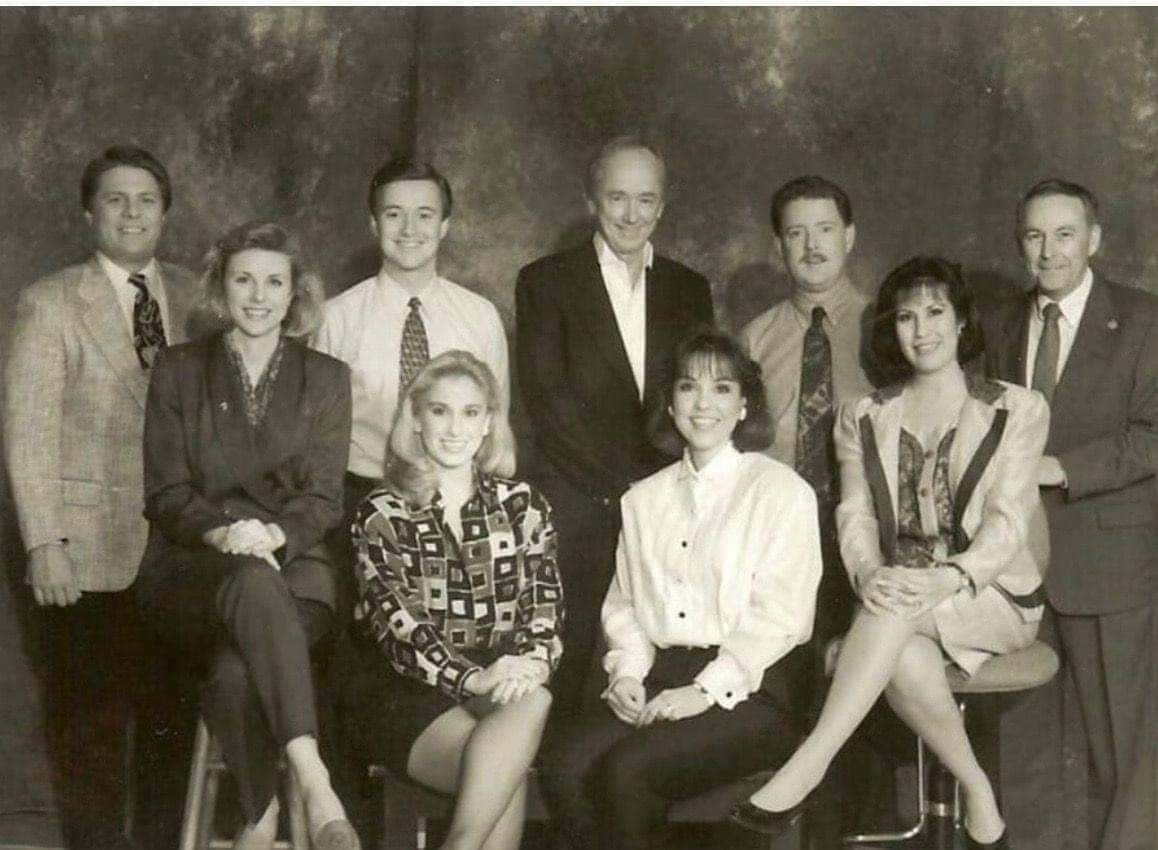 Vipers Playoff Game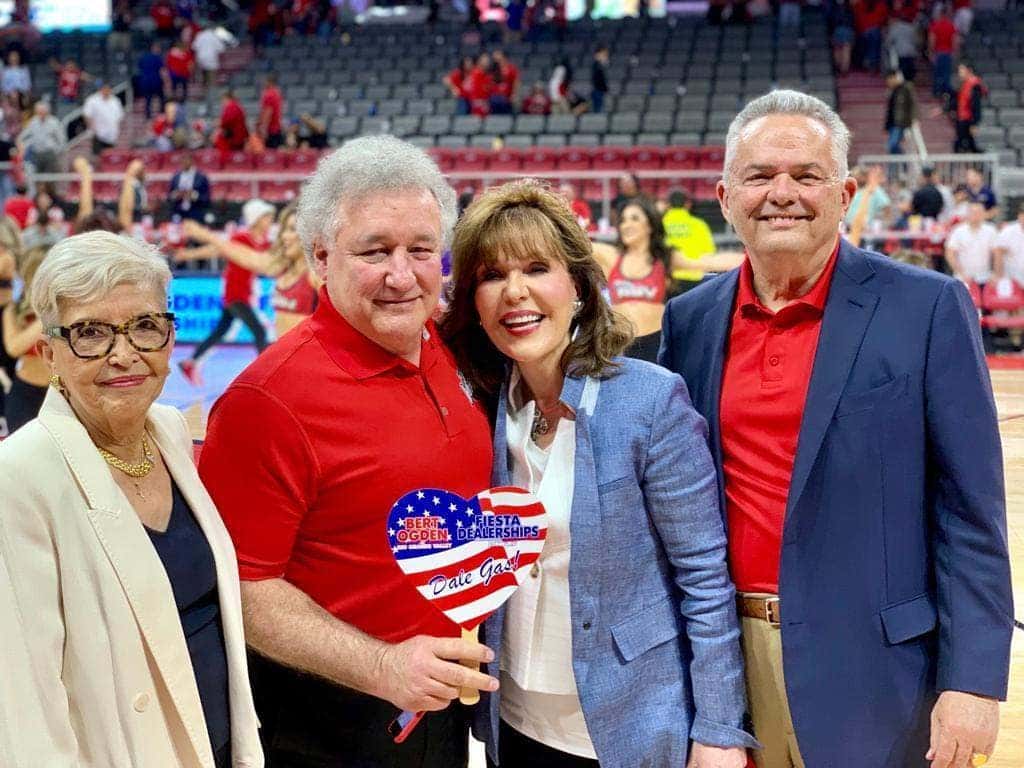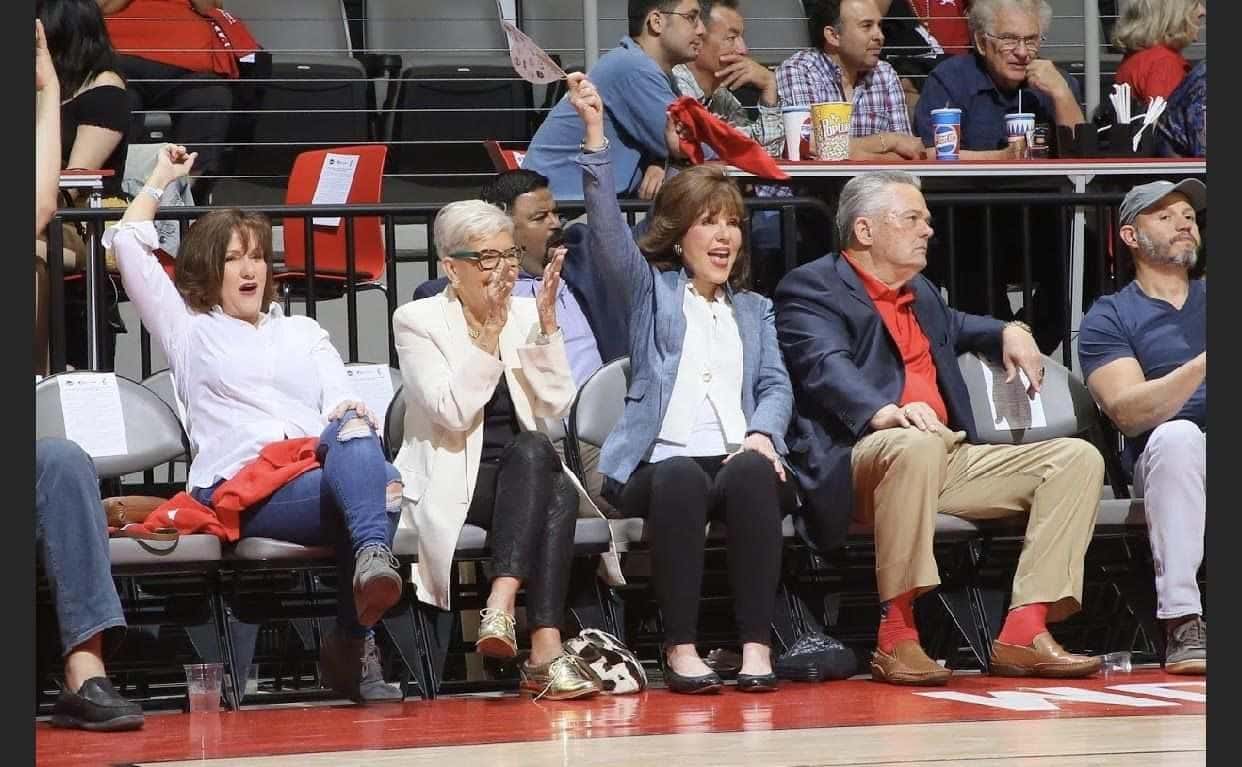 Bark at the Park Bert Ogden Night RGV Toros Game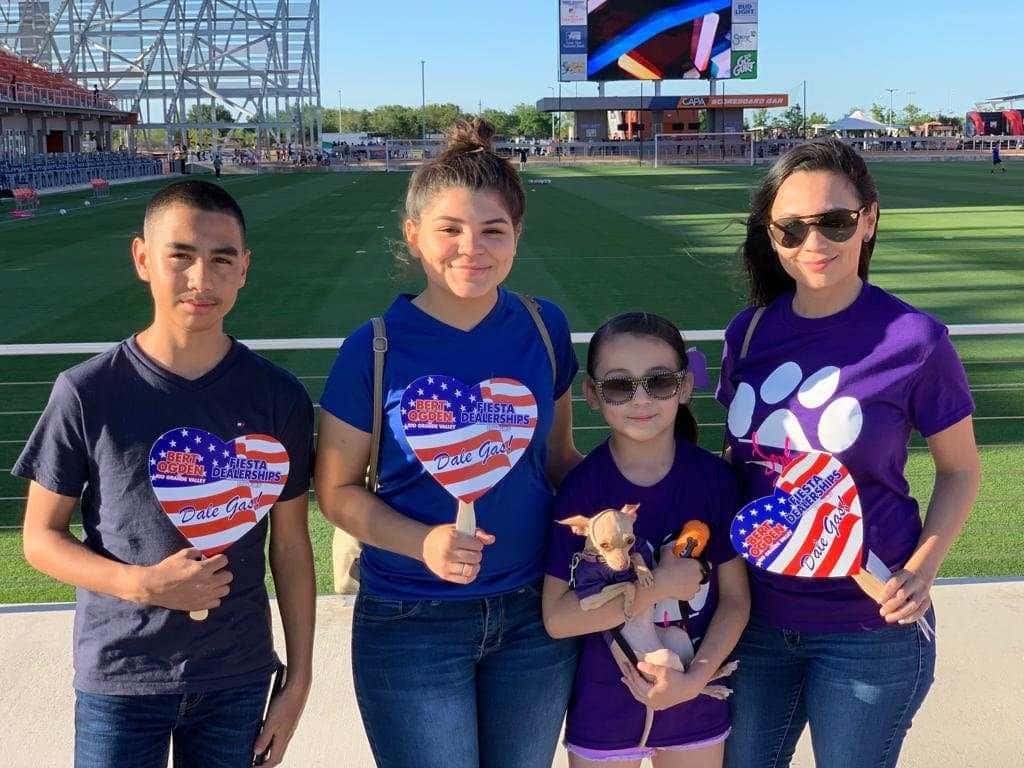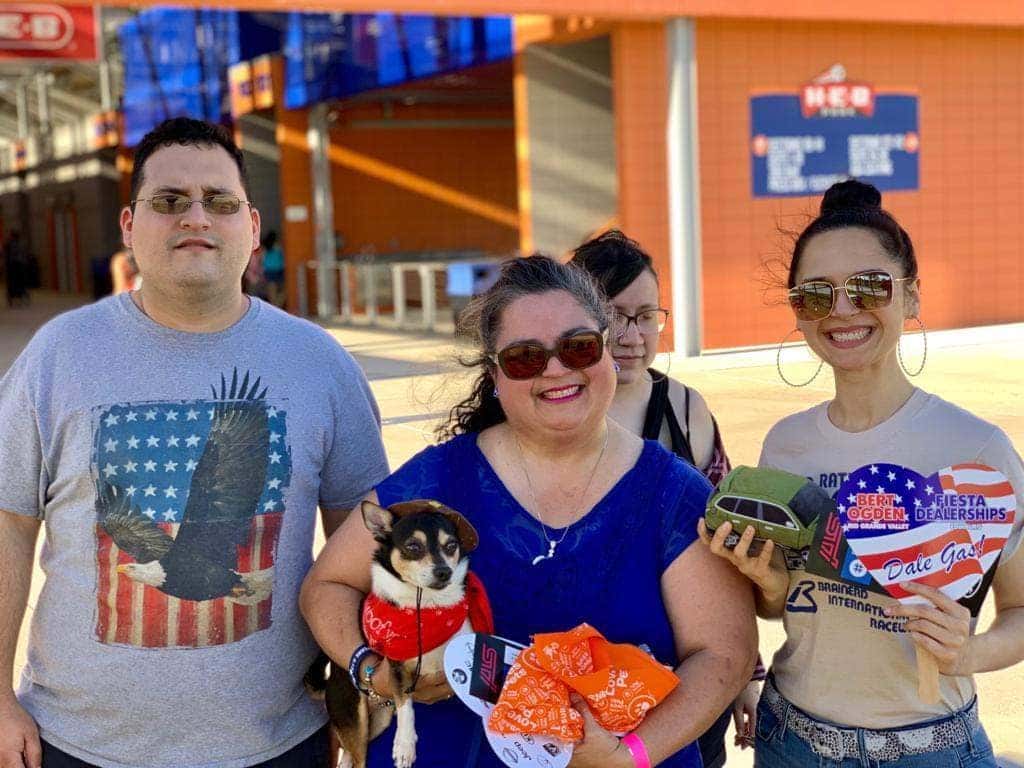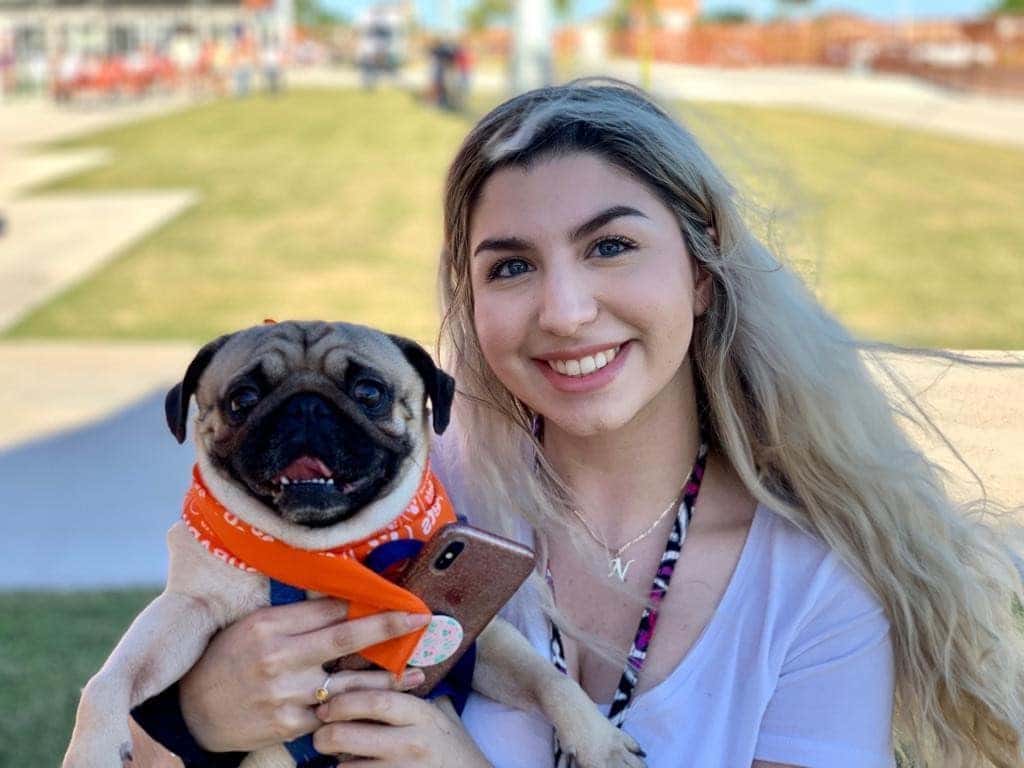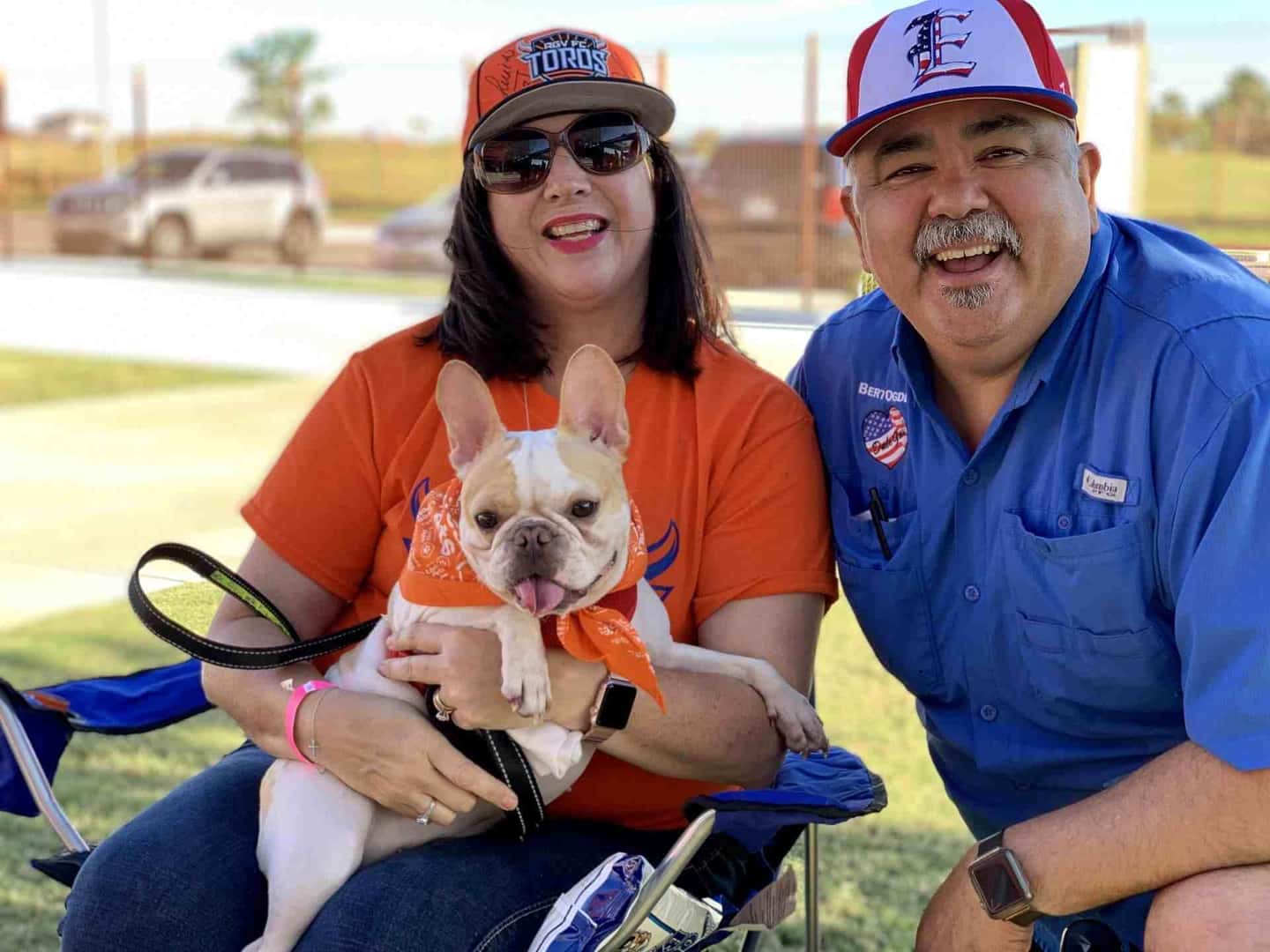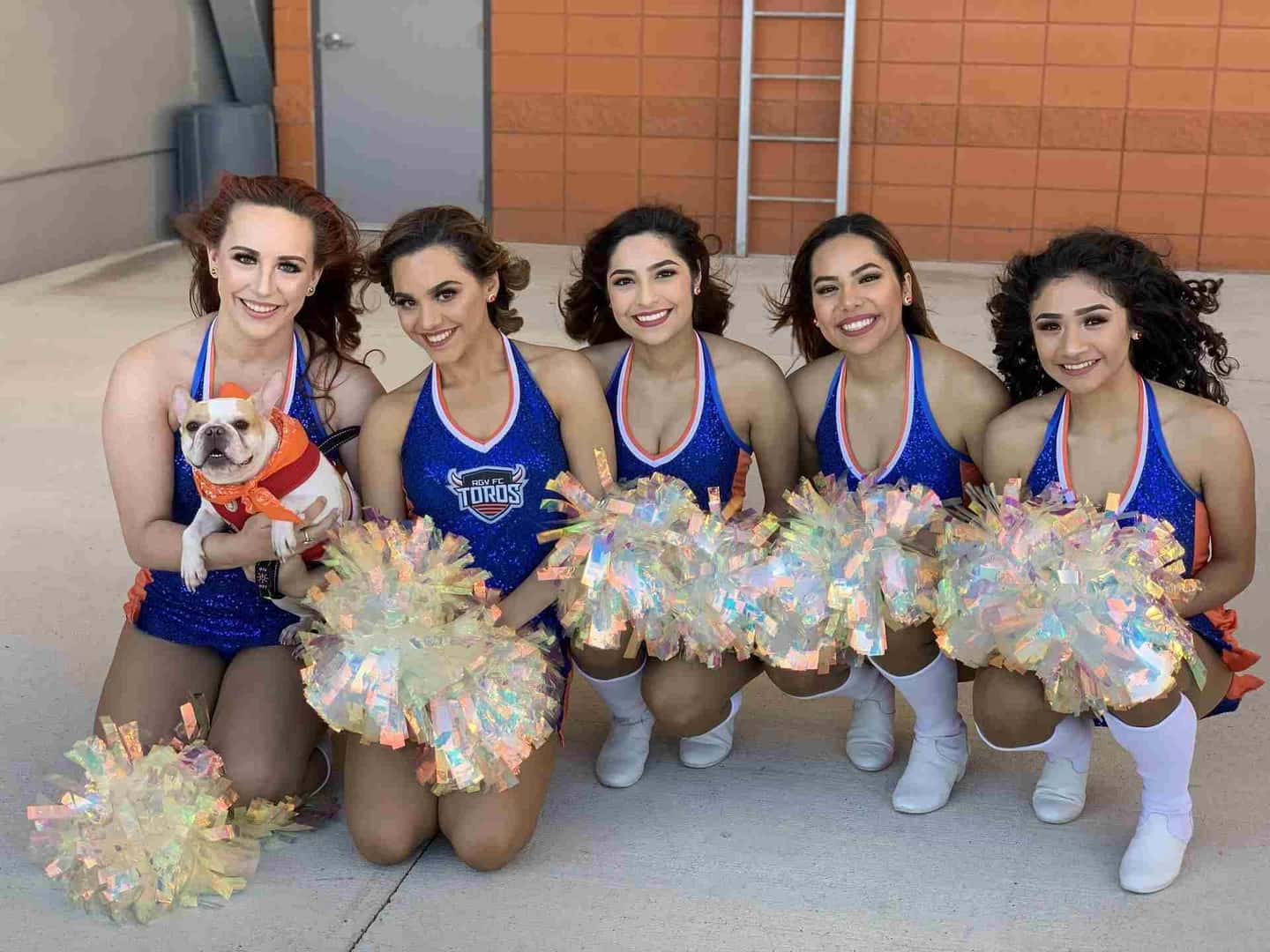 STARS SCHOLARSHIP GALA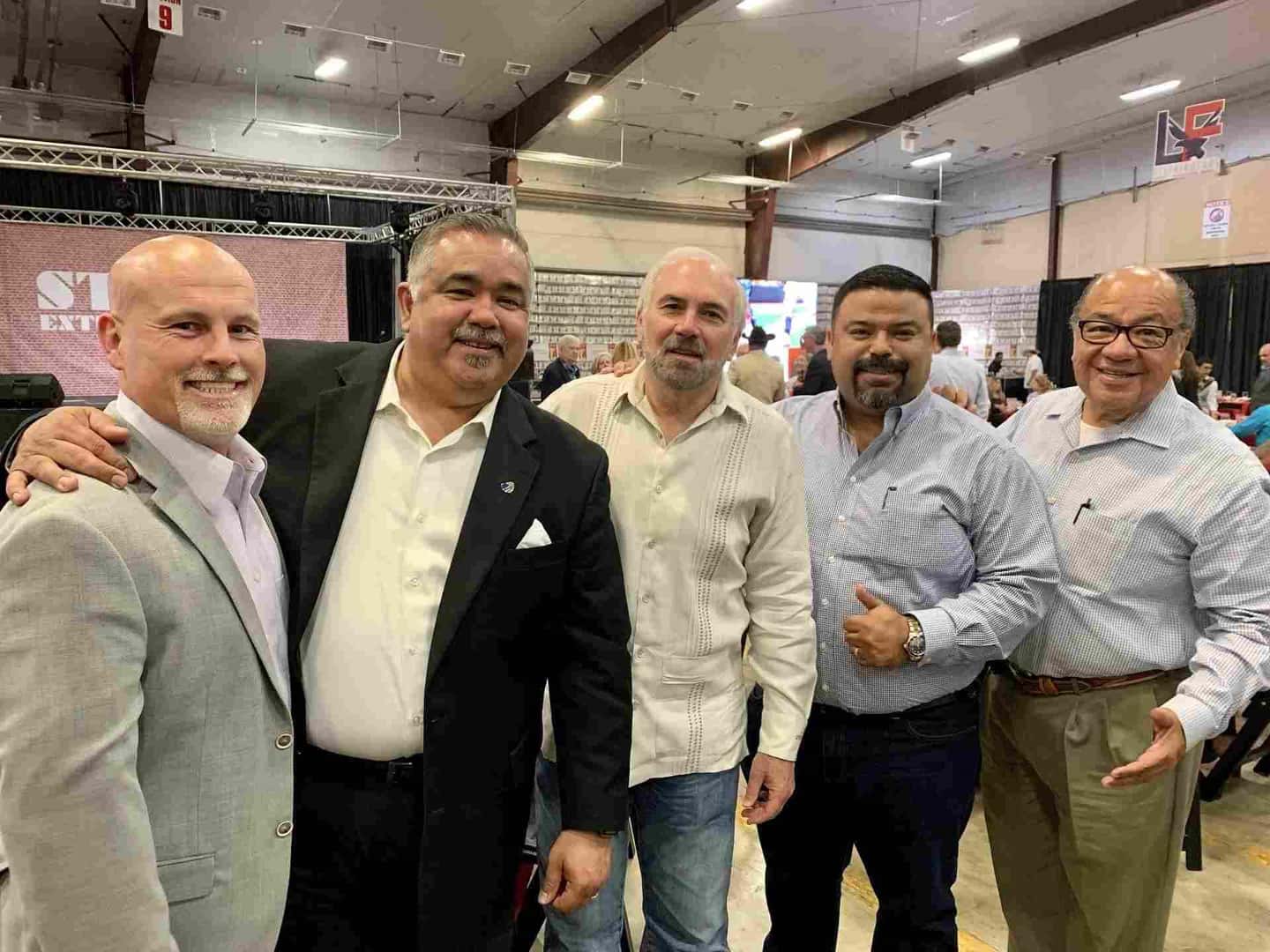 McAllen Hot Air Balloon Festival & Polo Match- April 13, 2019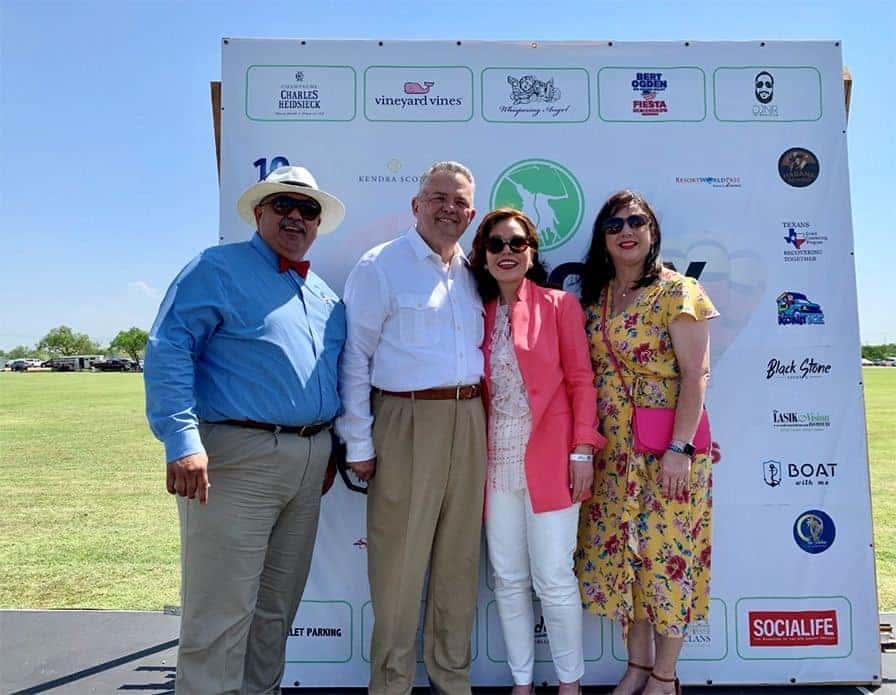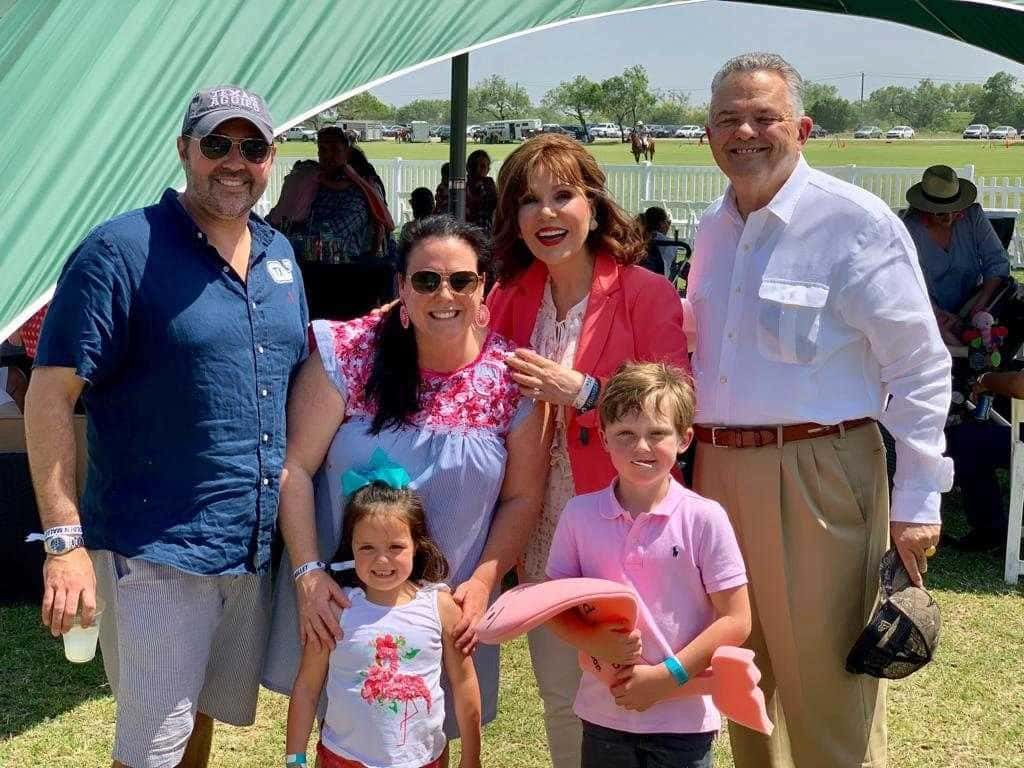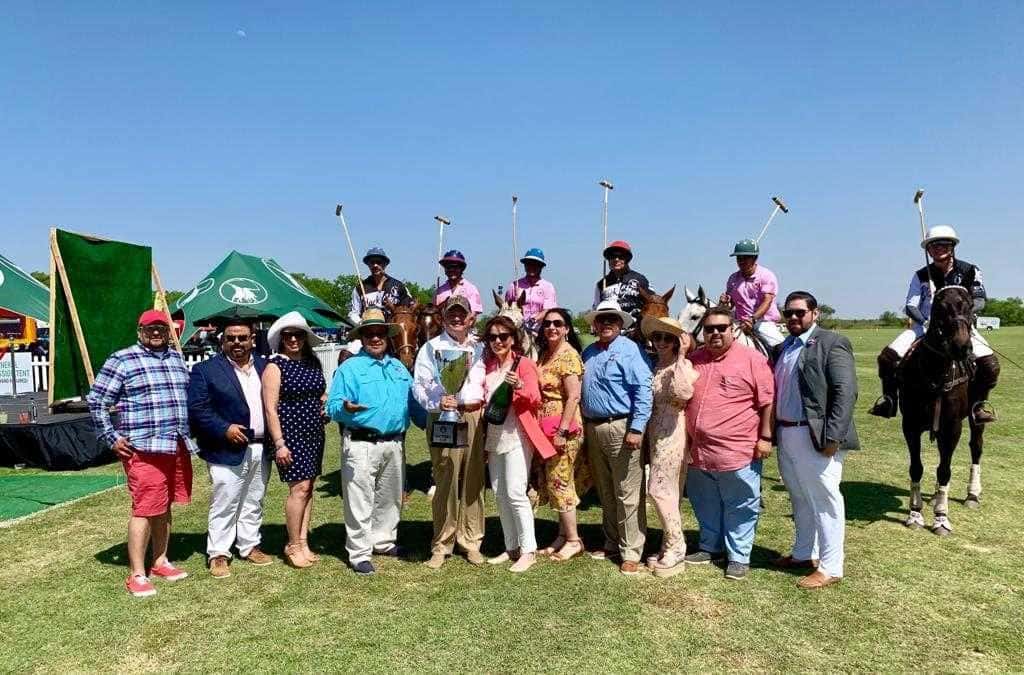 De La Villa Elementary – Edinburg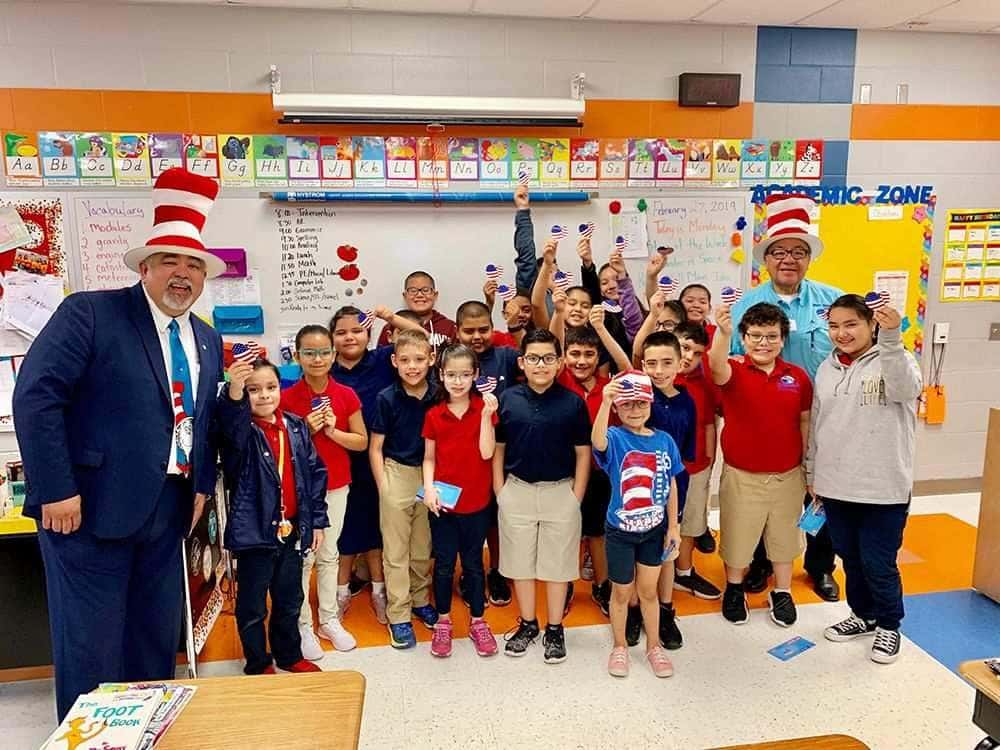 2018
IDEA Public School Grand Opening – Pharr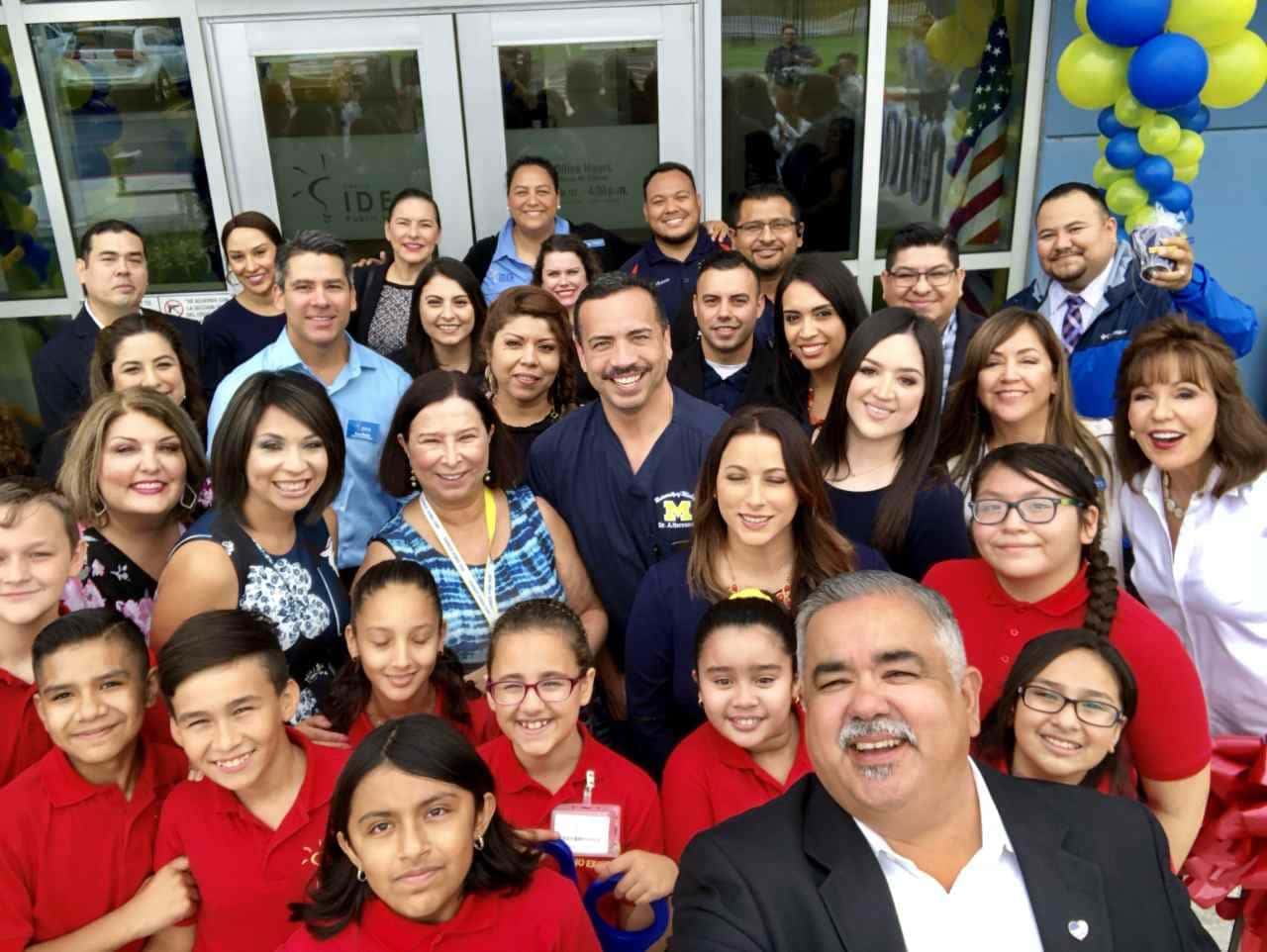 Vannie Cook Children's Clinic Donation – McAllen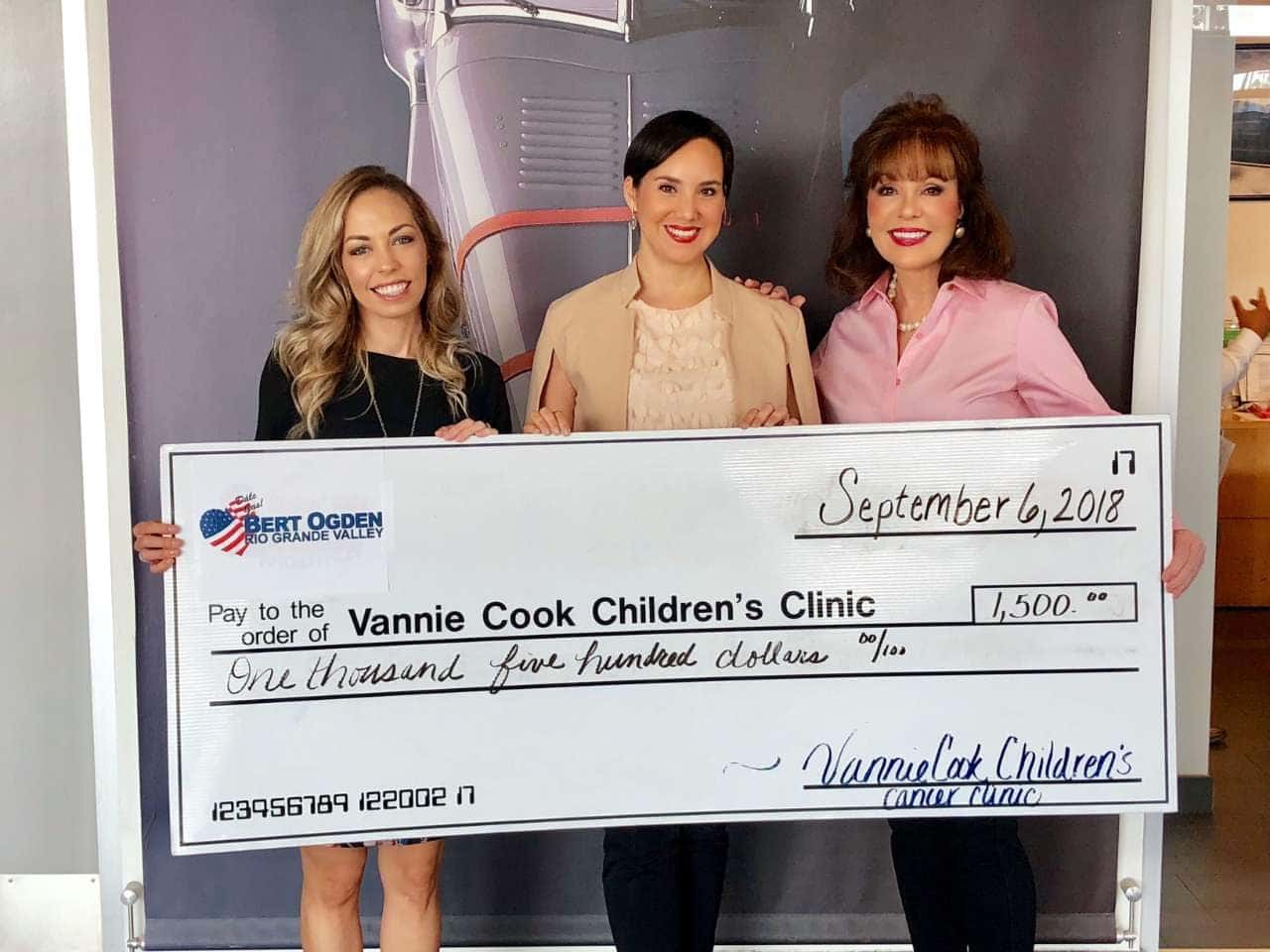 Bert Ogden Arena Grand Opening – Edinburg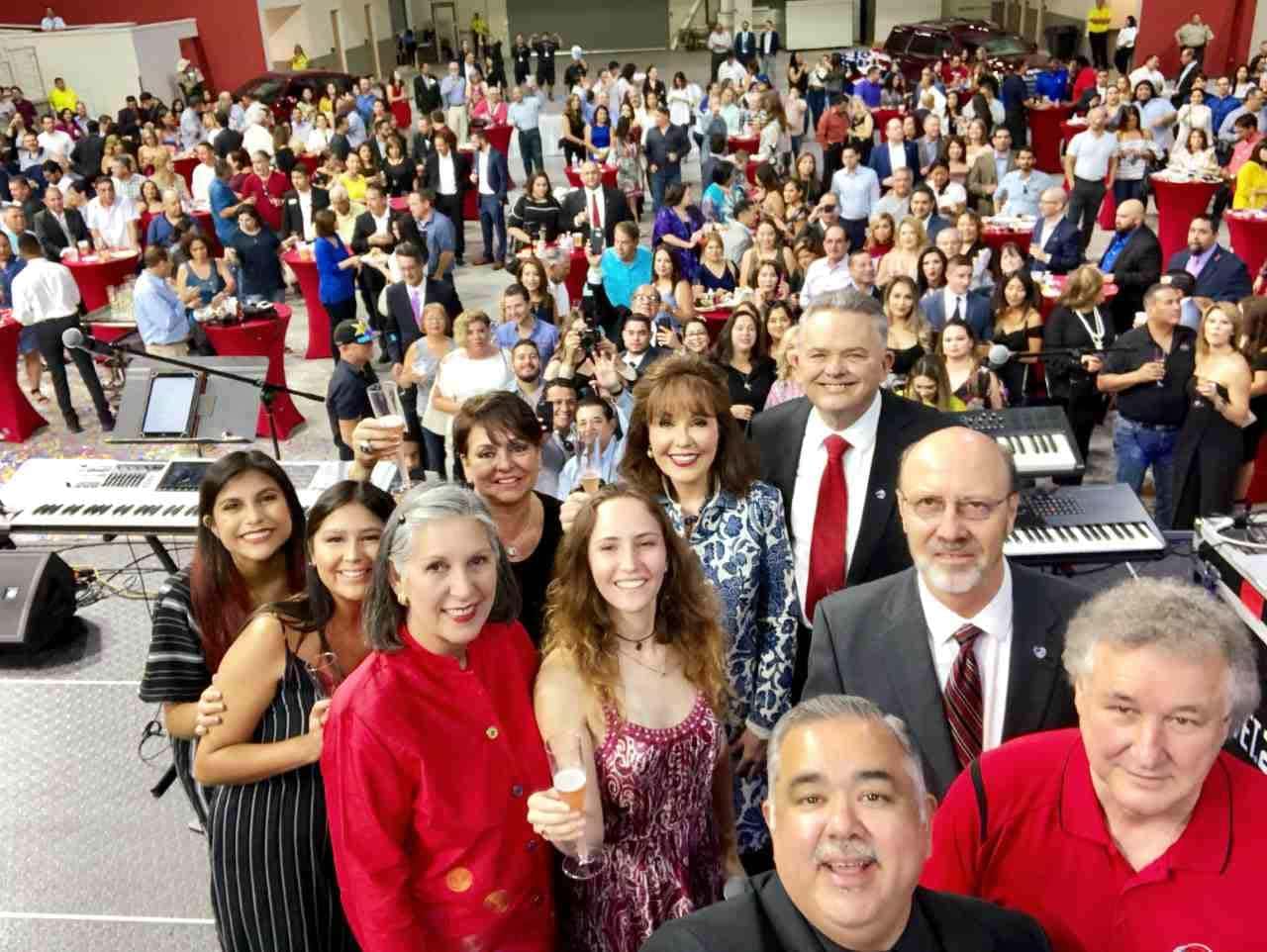 Bert Ogden Arena – Edinburg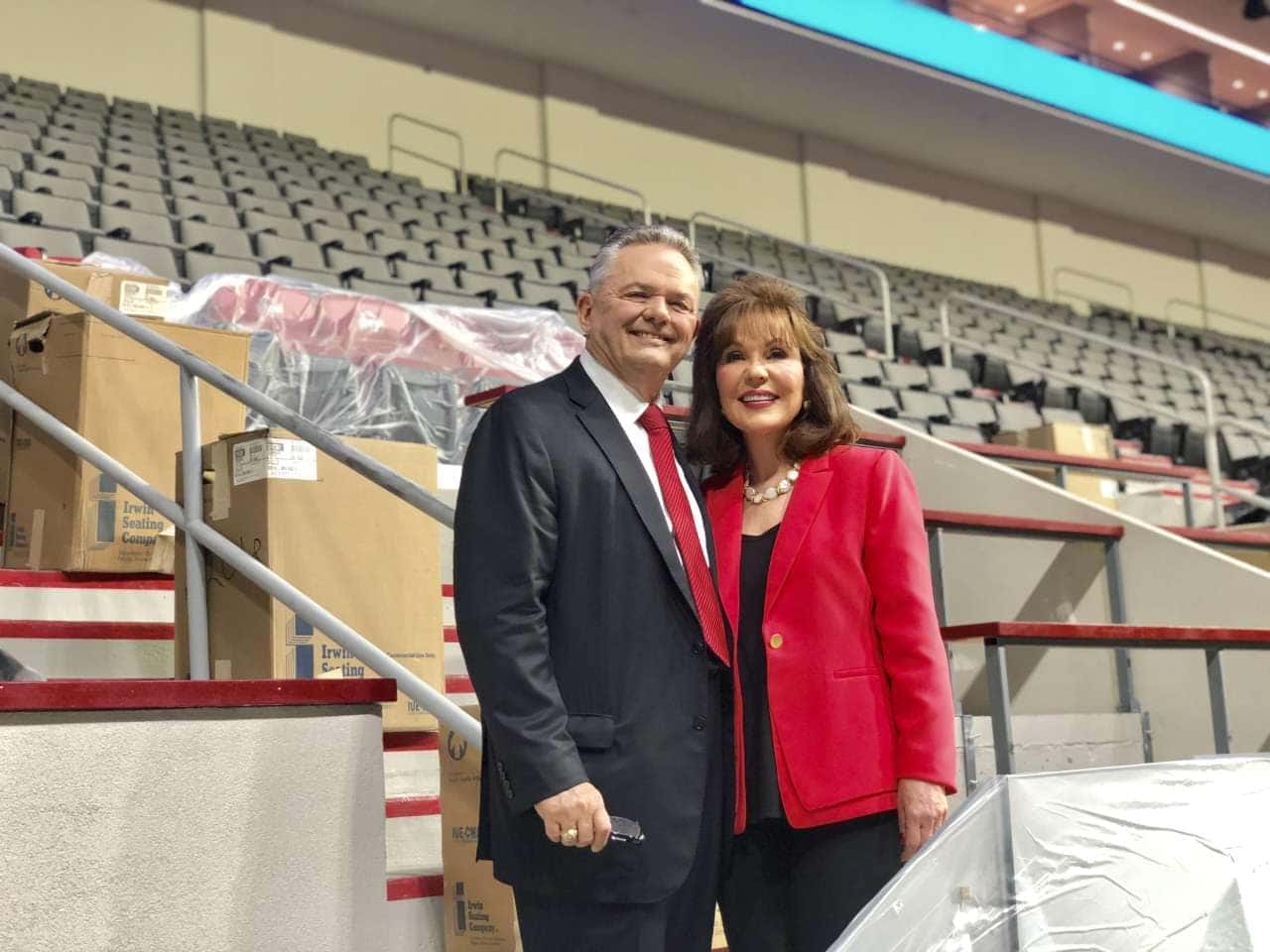 St. Josephs Church – Edinburg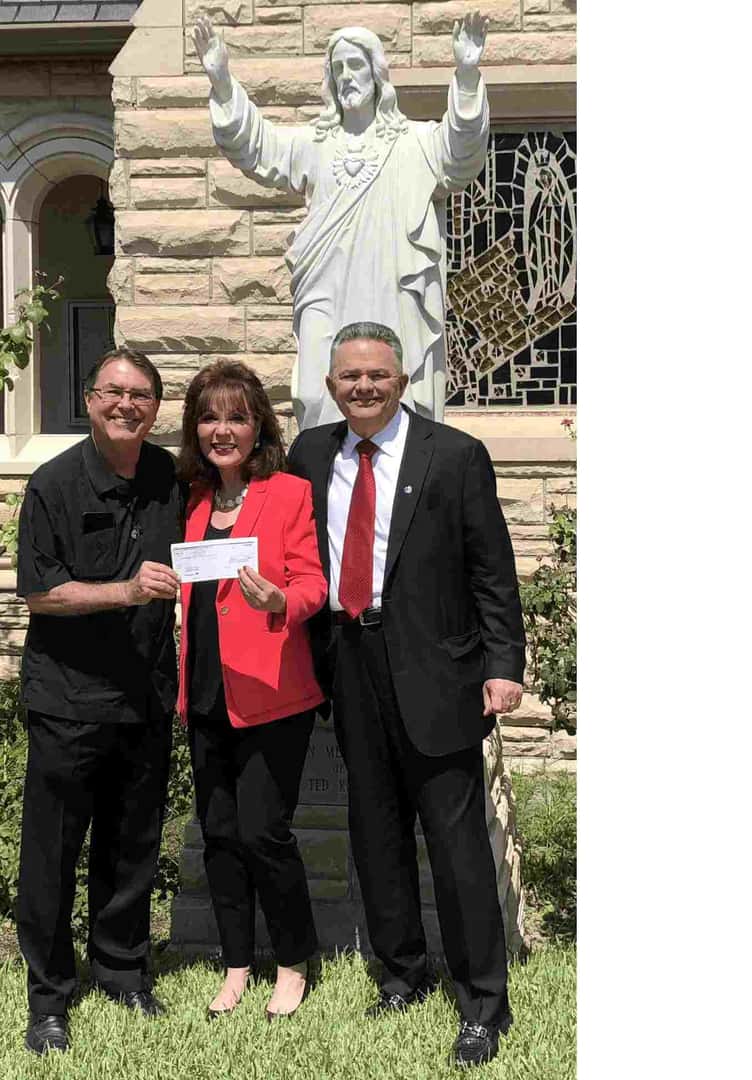 A few months ago, a terrible act of cowardly vandalism occured when the beautiful stature of Jesus Christ was destroyed at St. Joseph Church in Edinburg. Well today we are proud to recognize the loving generosity of Bob and Janet Vackar as they happily donated a check to help cover the cost of the restoration of the statue. They say the Lord put his love into every man, woman, and child to help spread the love everywhere they go during their lifetime, today the Vackar's helped prove that very sentiment.
1958 Edinburg Pony League All Stars – Edinburg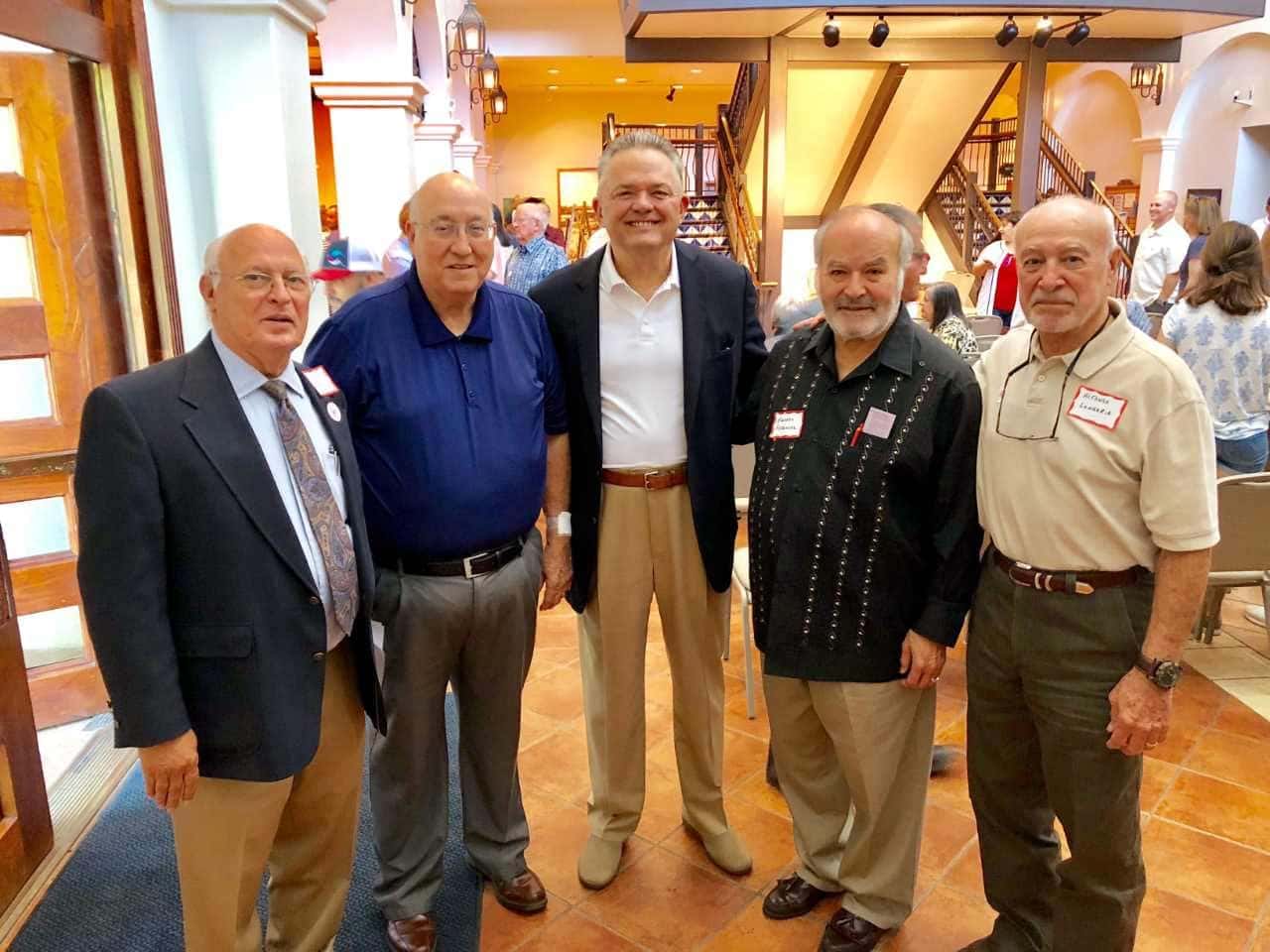 Robert Vackar catching up with his classmates, the 1958 Edinburg Pony League All-stars.
2nd Annual Back to School Rocks – Pharr Event Center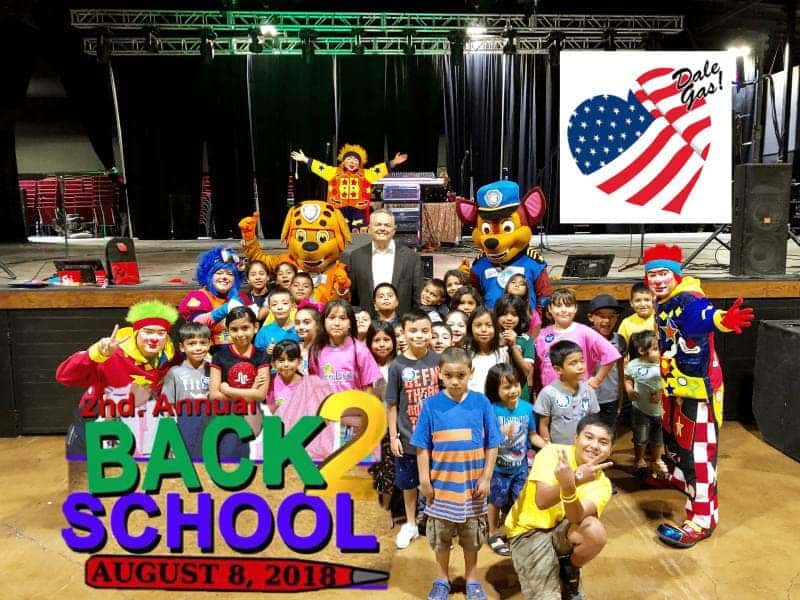 EASTERSEALS RIO GRANDE VALLEY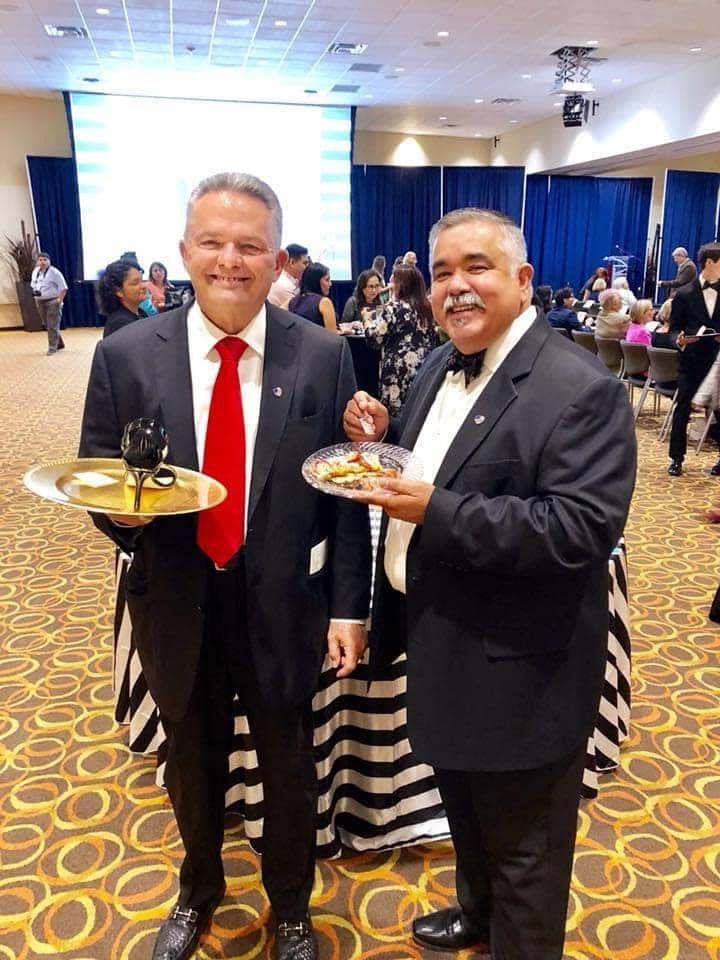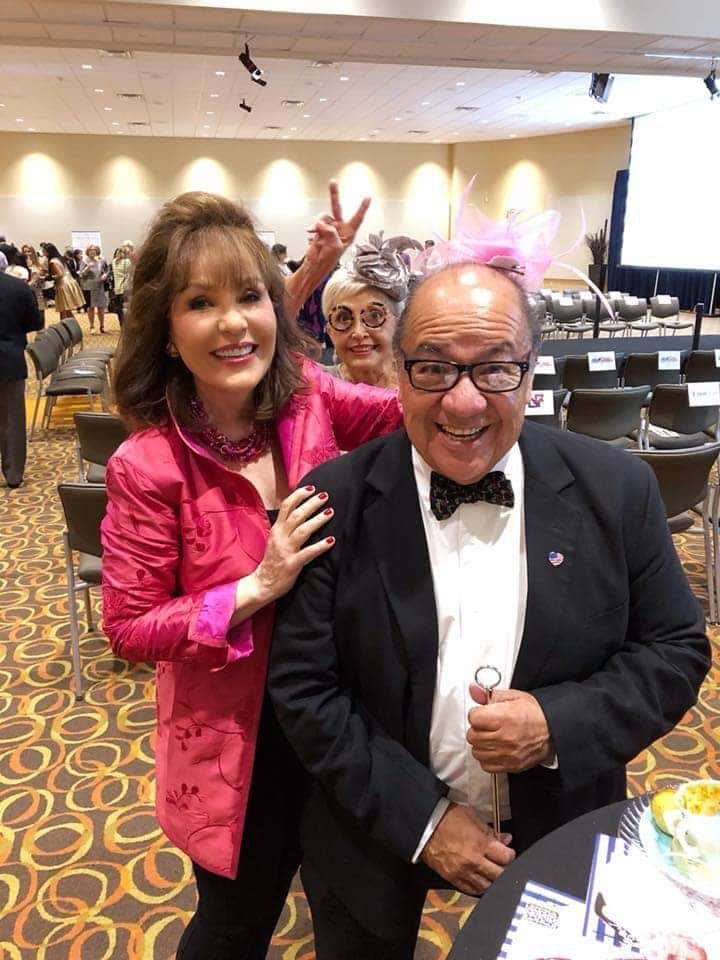 28th Annual Texas Hunters & Sportsman Expo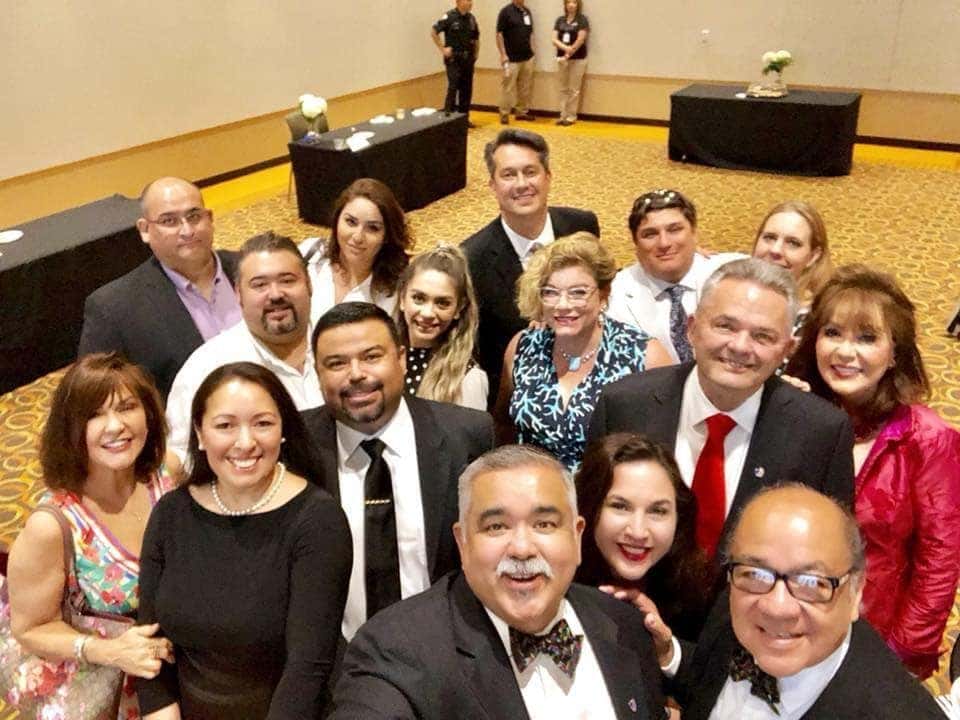 Bert Ogden and Fiesta Dealerships are proud sponsors of the 28th Annual Texas Hunters & Sportsman Expo this year.
Texas Regional Bank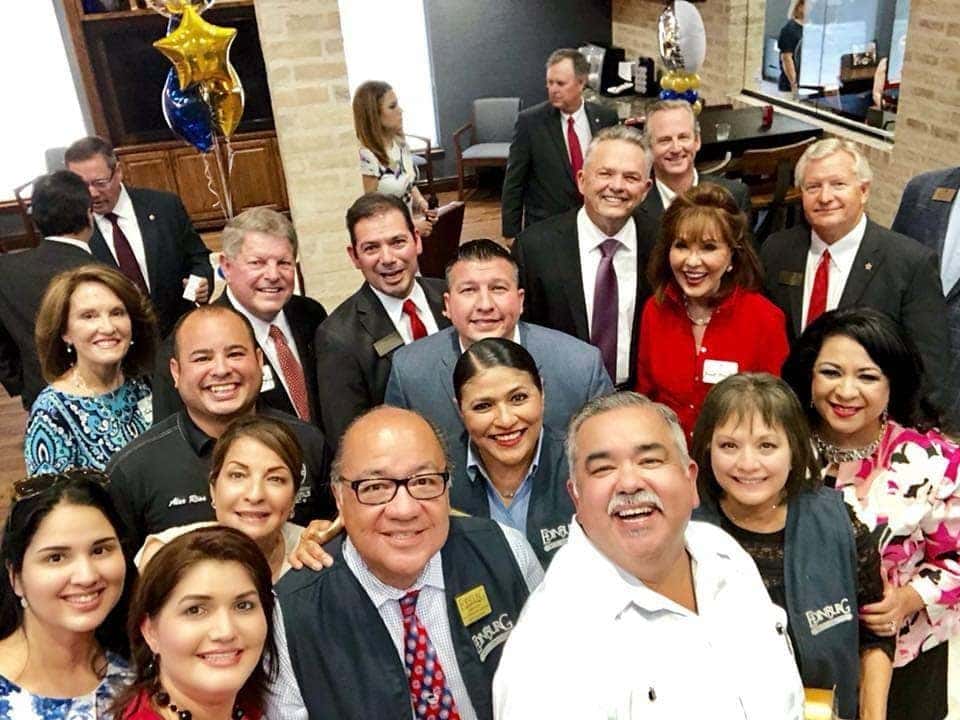 Bob and Janet Vackar attended the grand opening of the Texas Regional Bank, and welcomed new buisness to the Edinburg area.
Subaru Loves to Care Program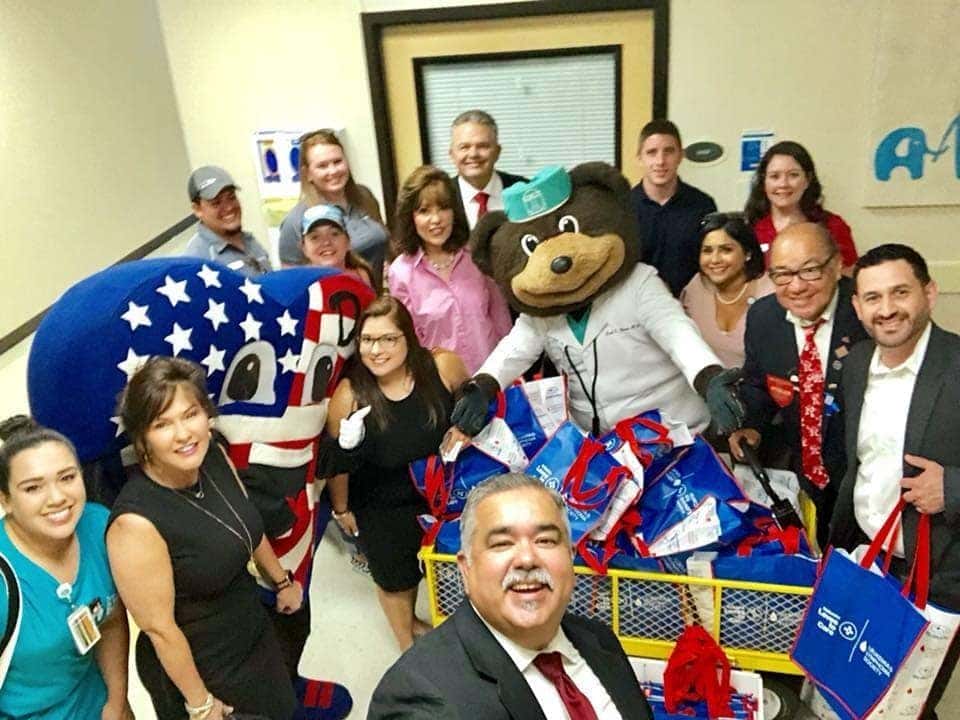 Bob and Janet Vackar went to the Doctors Hopsital at Renaissance and participated in the Subaru Loves to Care Program with the Leukemia and Lymphoma Society.
#RGV STRONG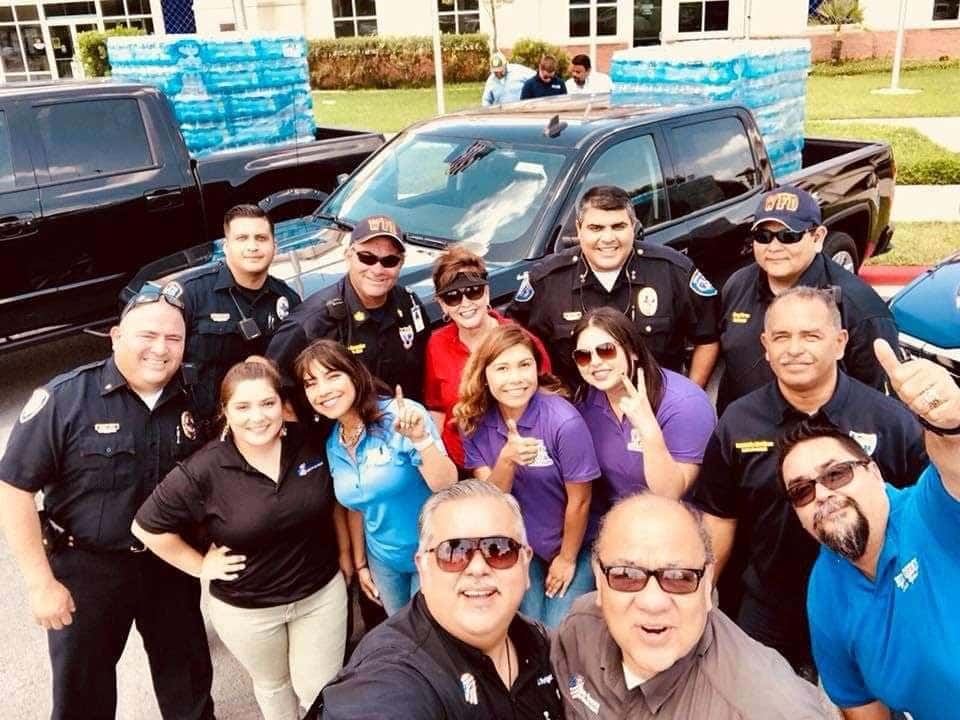 Bert Ogden and Fiesta dealerships took action as soon as we heard our Community needed our help. We donated trucks full of water to the City of Weslaco. #DaleGas
Exciting News about the Bert Ogden Arena!
2017
Bert Ogden teams up with local Hyundai dealers to support Hyundai Hope on Wheels
Today, we were honored to team up with Hyundai and our other local Hyundai dealers and bring together, yet another successful Hope on Wheels ceremony! Thank you Vannie E. Cook for allowing us to be a part of such a fantastic tradition! Let's continue the fight against childhood cancer!!
Bert Ogden Recognized for Commitment to UTRGV Students and Graduates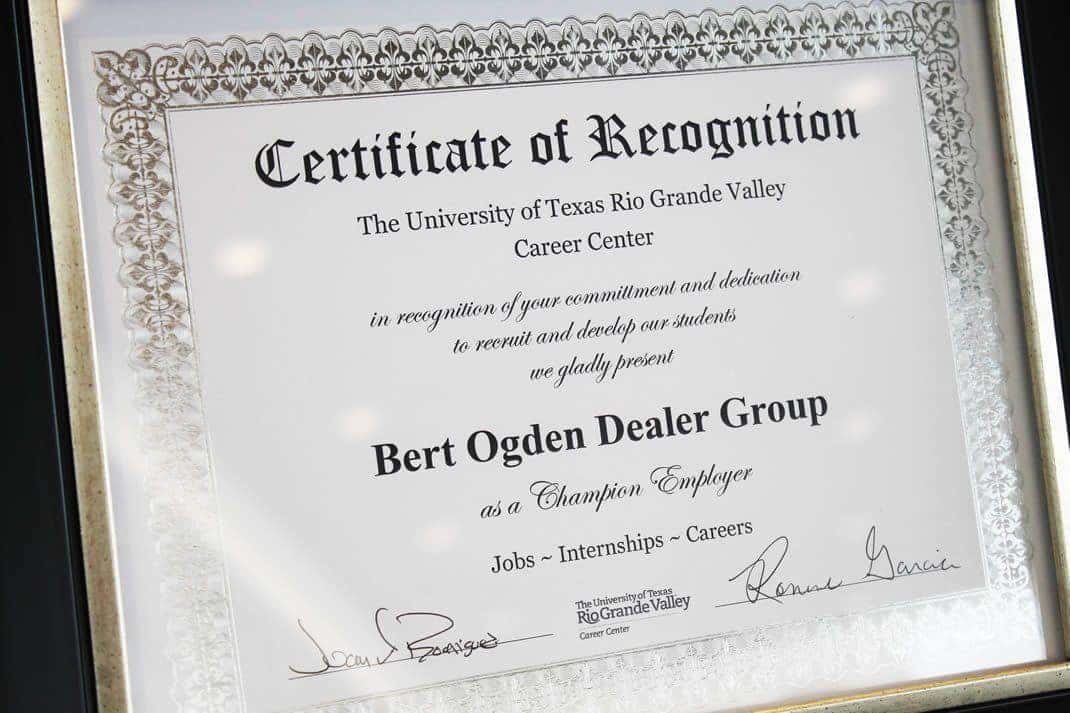 Thank you to UTRGV for their Certificate of Recognition to Bert Ogden's commitment to recruit and develop UTRGV students and graduates! We are humbled and honored! Thank you UTRGV and the Rio Grande Valley for continuing to allow us to build our community together! Dale Gas!
Bert Ogden Donates to Palmview Baseball League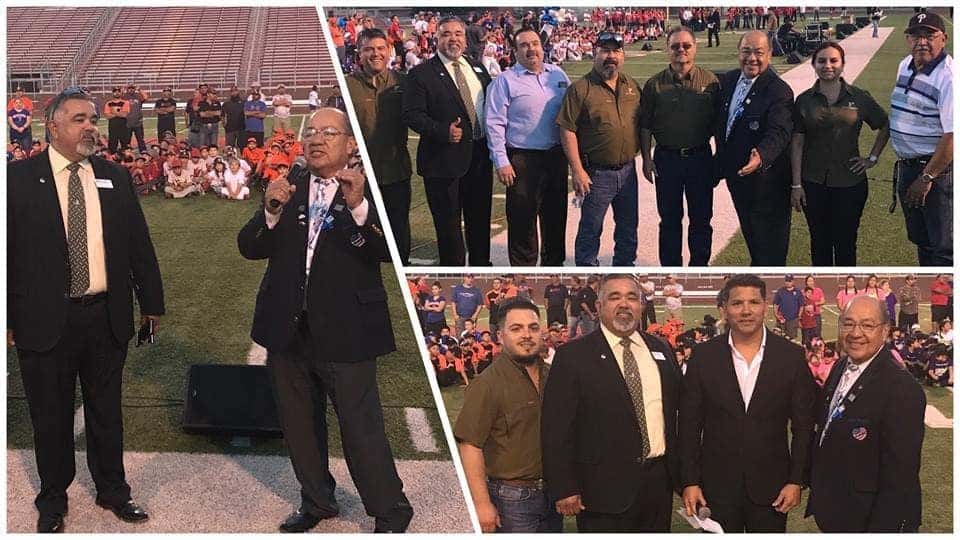 Thank you to all who came out and joined us for the season opening of the Palmview Baseball League at La Joya Stadium! Dale gas!
Tour of Fiesta Nissan and new HEB Park Stadium, Progress update on Bert Ogden Arena!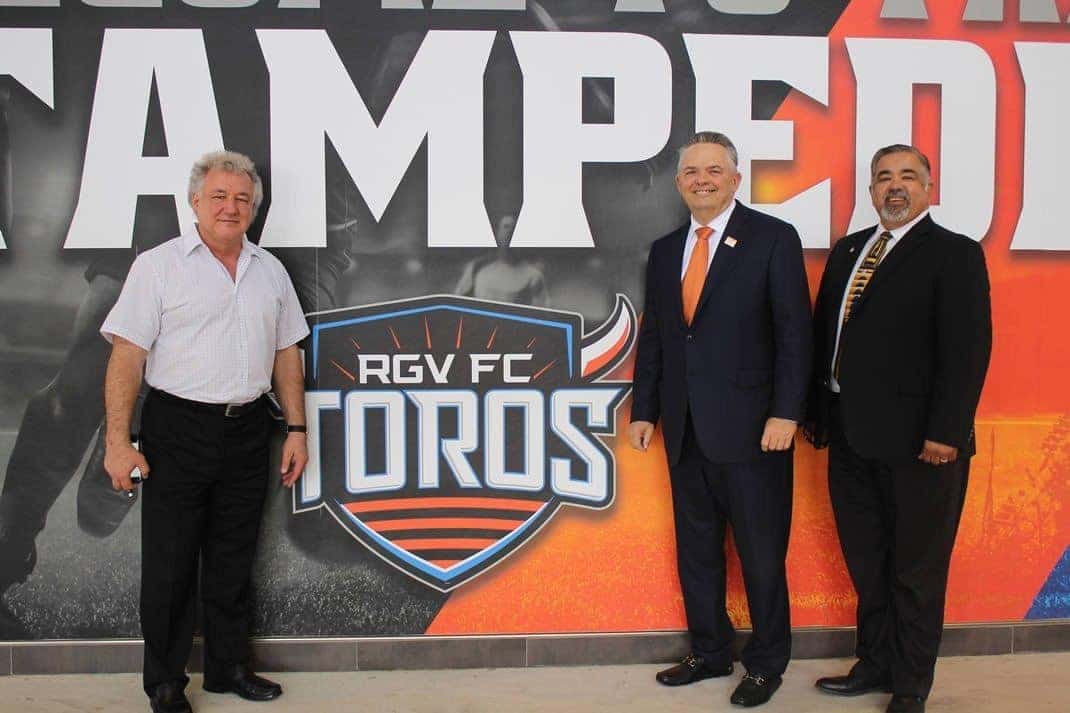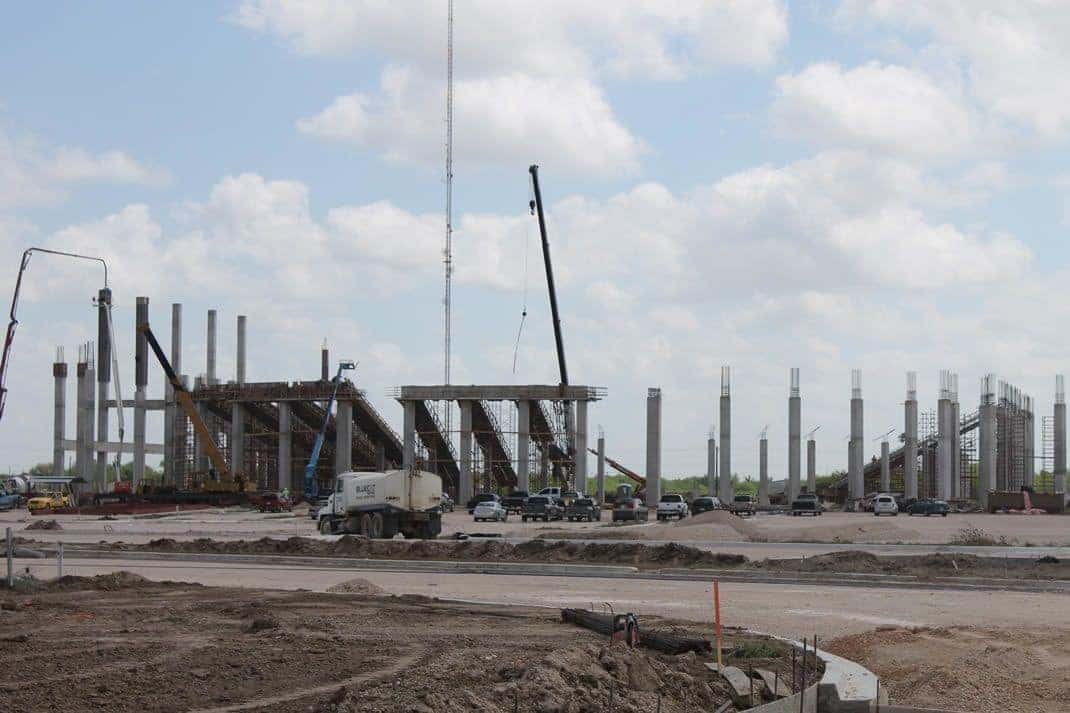 Thank you to Alonso Cantu, who spent the day with us touring our new Fiesta Nissan dealership, the new H-E-B Park Stadium & gave us an update on the progrss of the Bert Ogden Arena!
Surprise gift from Head Basketball coach, Lew Hill, UTRGV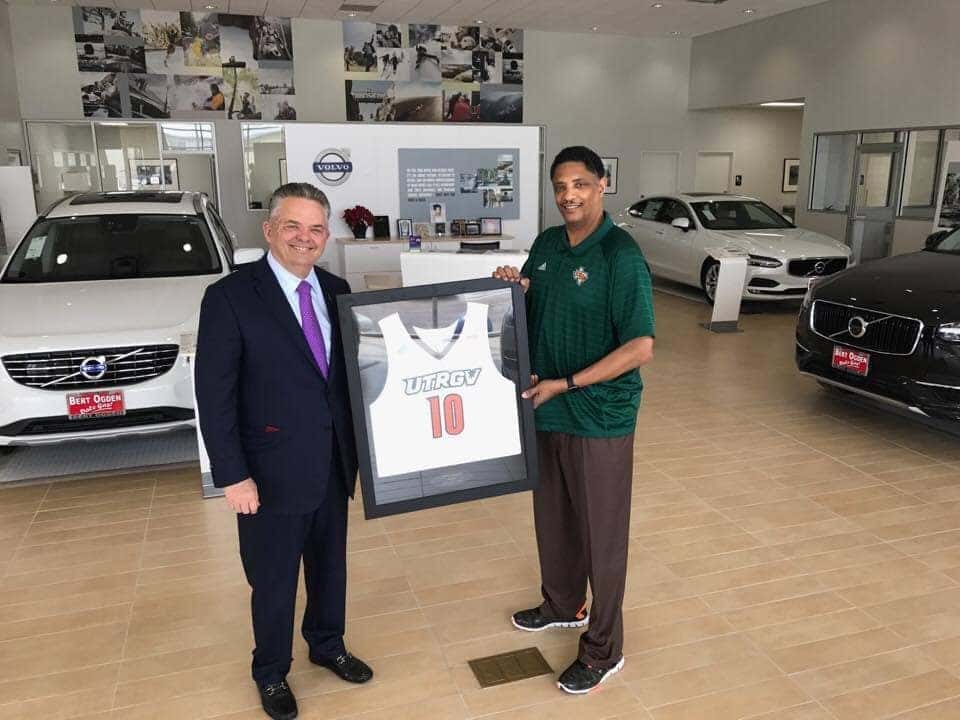 Look who dropped by to say hi! Head basketball coach, Lew Hill dropped off this generous gift, courtesy of UTRGV™ baskbetball team! #dalegas
Bert Ogden Arena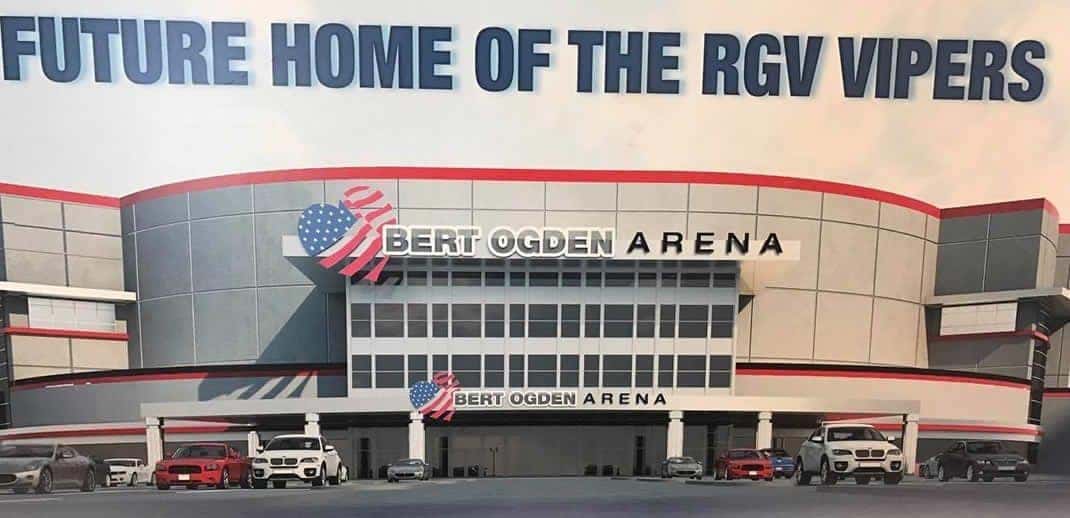 Bert Ogden & Fiesta Dealerships are so excited to bring you the Bert Ogden Arena! The future home of the RGV Vipers! Take a look at our progress as of Tuesday, March 7th, 2016! Dale gas!
IwoJima Veterans' Memorial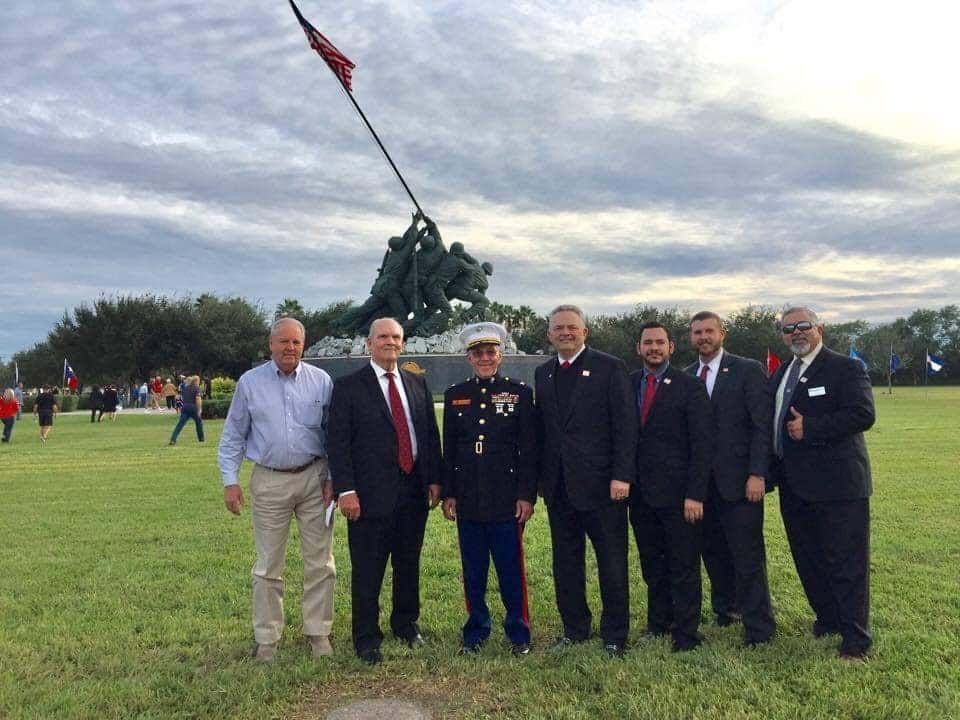 Mr. Robert C. Vackar and a group of Bert Ogden Veterans were invited to this beautiful ceremony at the IwoJima Memorial to honor our country's heroes. It was a very moving ceremony.
Bert Ogden & Fiesta Dealerships Test Drive for Students at La Joya ISD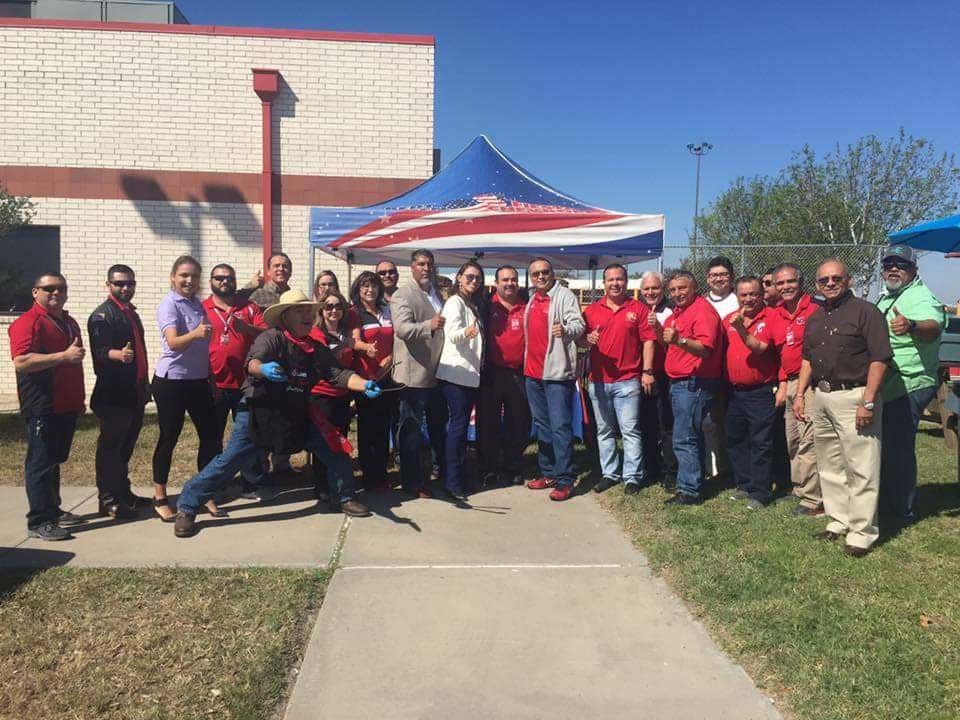 Over 4 days, we had over 1,000 test drives. At $20 per test drive we raised over $20,000 for the La Joya School District