Isuzu Trucks | McAllen, TX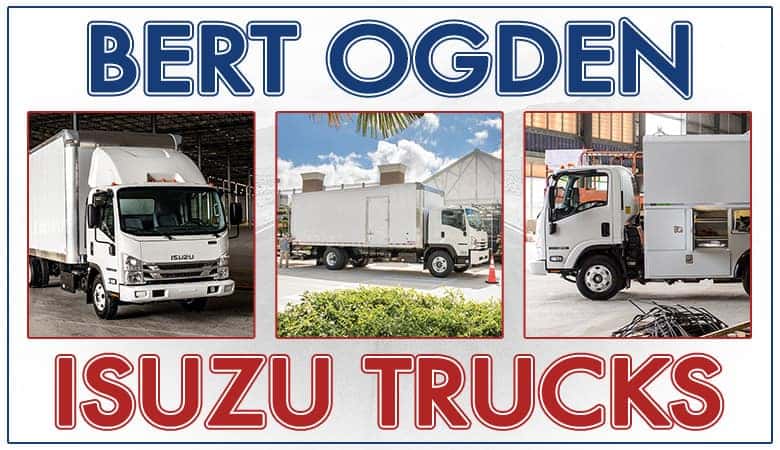 When you buy an Isuzu for your business needs, you can bet you're getting a truck that's built to last. That's because more than 86 percent of all Isuzu trucks sold in America are still going strong today. Bert Ogden Isuzu Trucks is proud to offer America's No. 1 low cab forward brand since 1986 to the hard-working Americans right here in Edinburg, Texas.
Isuzu N-Series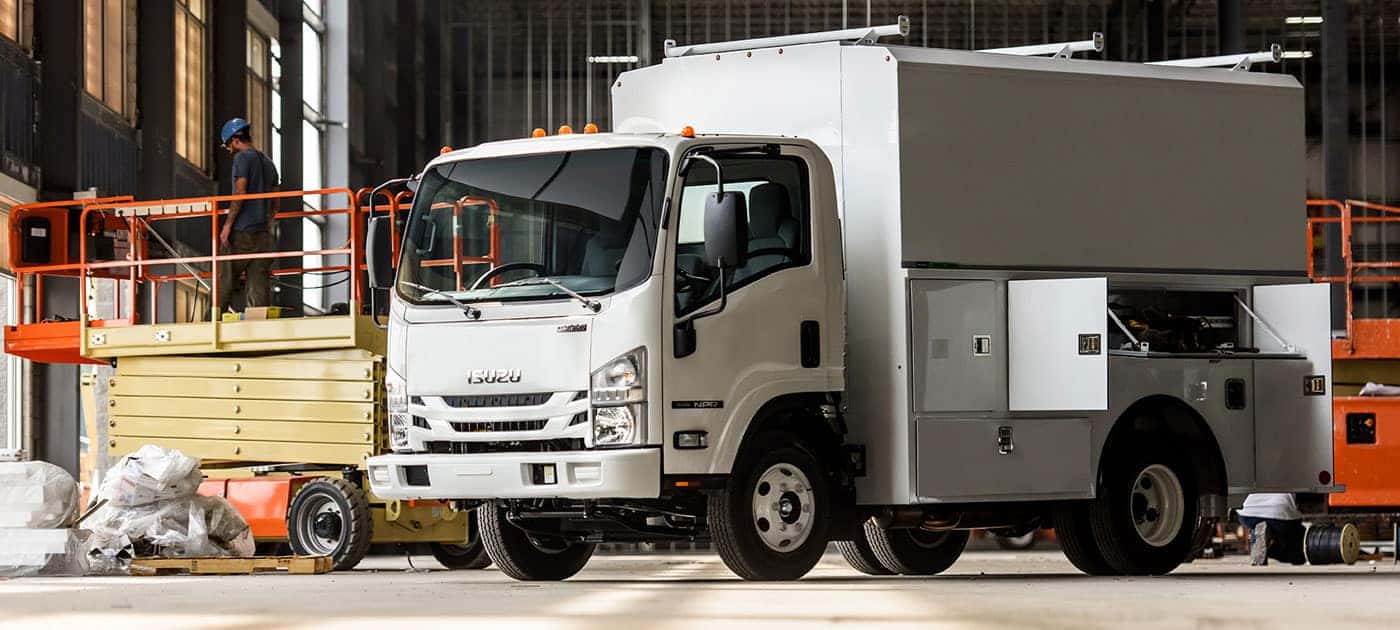 Packing a robust 6.0-liter V8 that puts out 297 horsepower, the iconic Isuzu N-Series refuses to back down from a challenge. Whatever your business needs, the N-Series delivers with your choice of four wheelbases, a gross vehicle weight rating up to 14,000 pounds, and two cab configurations with seating for up to seven.
With its unique Hexapod cab design, you and your passengers can bank on greater visibility and comfort — even when you're on a double-tough job. Top it all off with the potential for Compressed Natural Gas and Liquefied Petroleum Gas retrofitting and comprehensive warranty coverage, and the Isuzu N-Series is a gift that keeps on giving for your business.
Isuzu N-Series Diesel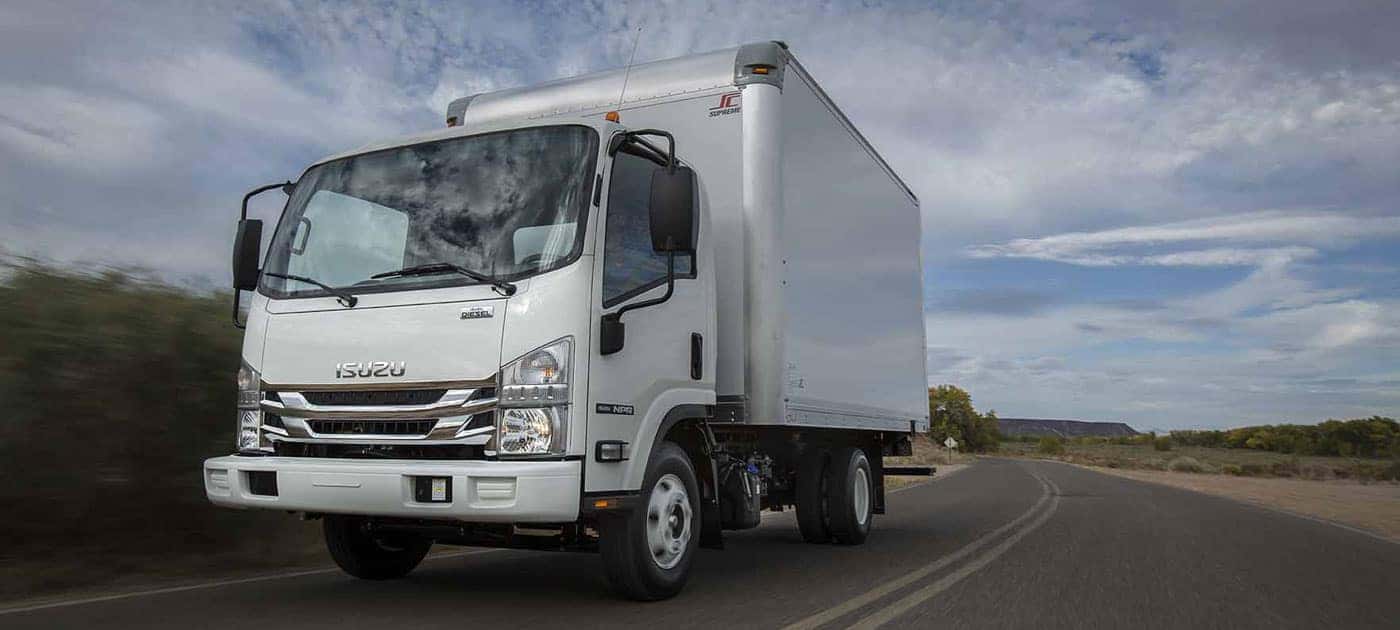 Take everything that makes the Isuzu N-Series ideal for hard work and add the power, versatility, and efficiency of diesel. The N-Series Diesel builds on an already impressive framework, adding the might of the proven Isuzu 4HK1-TC 5.2-liter turbo diesel. The result: 215 horsepower and a massive 452 lb-ft of torque, ramping up GVWR to 14,500 pounds, and covering all your needs up to Class 5.
The N-Series Diesel includes smarts as well as strength. Every new Isuzu Diesel N-Series truck includes a Data Recording Module (DRM), which makes fleet management easier and more intuitive. Allowing you to generate an Isuzu Vehicle Health Report and monitor performance over the long haul, the DRM lets you streamline costs and maximize efficiency — both crucial to making your business successful.
Isuzu F-Series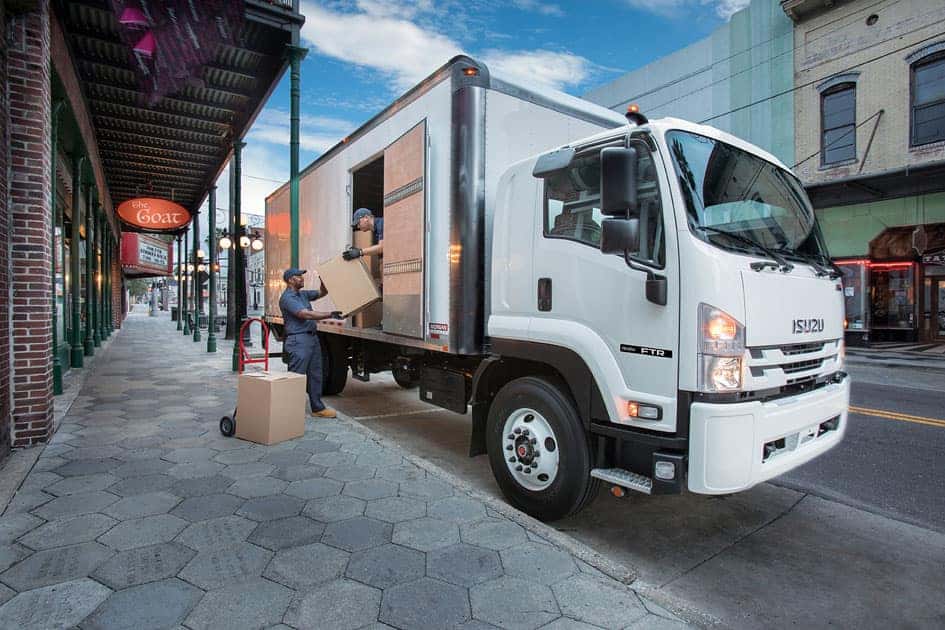 The Class 6 Isuzu F-Series is in a class all its own when it comes to durability, quality, and low lifecycle costs. You name a task, and the Isuzu FTR can deliver with eight different wheelbases, the strength to accommodate bodies up to 30 feet, and the power to accommodate up to 25,950 GVWR and 16,397 pounds of payload. Pairing the 5.2-liter turbodiesel to a capable Allison® transmission, the FTR makes the seemingly impossible possible.
Inside the FTR, you'll find a comfortable Hexapod cabin with three-across seating, helping your business move more efficiently. Innovative suspension seats with height-adjustable control help minimize fatigue on long jobs, and ample storage space behind the seats improve productivity on the go. And with built-in Bluetooth®, you'll be able to whistle your favorite tune while you work.
---
Bert Ogden Isuzu Trucks is here to help keep your business moving forward. If you're looking for a new or used low cab forward truck, contact us today to see how Bert Ogden Isuzu Trucks can partner with you and your business!