Why Buy a Used Kia in Southern Texas?
Are you seeking superior value for your next car purchase? Let Bert Ogden Auto Group help lead the way! The professional teams at our car dealerships in Southern Texas are equipped to guide you through your car-buying journey so you choose the ideal Kia Forte or Optima for your lifestyle.

We proudly offer a vast range of vehicles extending from versatile K5 sedans to spacious Sorento SUVs. Paired with competitive pricing and enticing used car financing choices, Bert Ogden Makes It Easy to get a quality pre-loved Kia.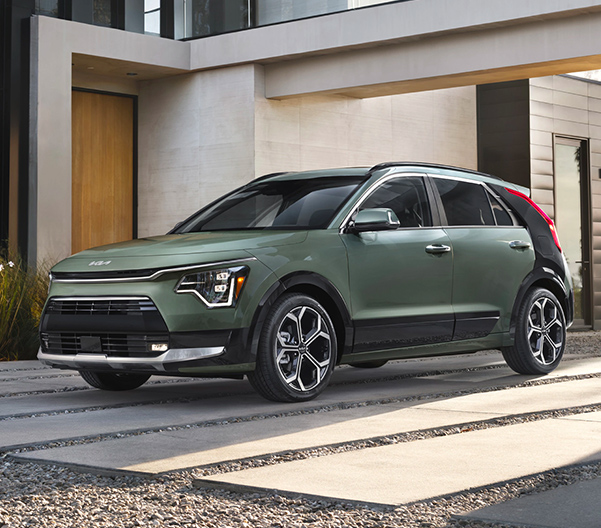 What Is the Best Kia to Buy?
The ideal used Kia to buy is largely dependent on your personal needs and taste. Expect premium performance, durability and driving pleasure when choosing any used Kia SUV, sedan or EV for sale nearby. Consider sought-after models like the Soul or Seltos or delve into popular Sportage or Niro SUVs that provide comfort for every family outing.
More Reasons to Buy a Used Kia for Sale Near Me
We know and love the brand
Choosing Bert Ogden Auto Group for purchasing your second-hand Soul will grant you access to our knowledgeable sales team. We are well-versed in all things related to Kia and can assist you in finding the perfect pre-loved Telluride or Sedona in Texas that aligns with your driving routine.
---
Competitive used car financing in Southern Texas
Sorting through various used car auto loans is made easy when you work with our specialists. Our dedicated used car sales team is here to aid in comparing interest rates for your chosen vehicle. Regardless of opting to finance with us, a bank or a local credit union, we are committed to ensuring that you secure an attractive interest rate for your used Kia loan!
---
Great inventory of used Kia vehicles for sale
With the extensive dealership network within Bert Ogden Auto Group at your disposal, the possibilities are truly limitless in locating your dream pre-owned Kia in Southern Texas. From gently used Sorento SUVs to affordable Forte sedans, our collection is impressive. We also feature Certified Pre-Owned Kia vehicles that offer outstanding quality at used car prices.
Buy a Used Kia Near Me
Start shopping for a trustworthy pre-owned vehicle from Bert Ogden Auto Group and enjoy a range of reasonably priced SUVs, sedans and more. We can promise competitive prices on second-hand models, exceptional used car financing options and more. Contact Bert Ogden Auto Group to get one step closer to owning the pre-loved Carnival or Sportage you have been eyeing!